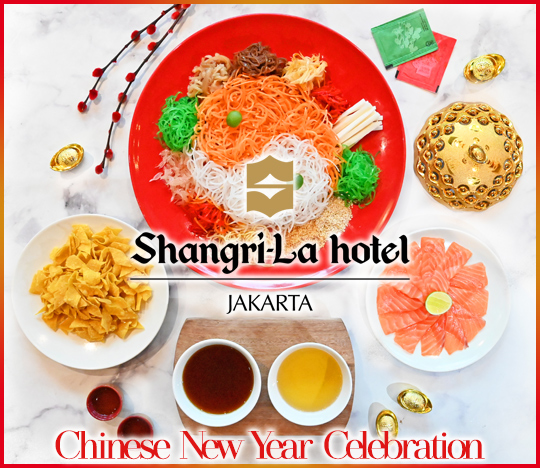 Chinese New Year Celebration at Shangri-La Hotel, Jakarta
Published by Sugar & Cream, Monday 20 January 2020
Text by Auliya Putri, Images Courtesy of Shangri-La Hotel, Jakarta
A Bright New Day : 18 January – 8 February 2020.
Shangri-La Hotel, Jakarta mengundang Anda untuk memeriahkan perayaan Tahun Baru Imlek menyambut tahun Tikus ini dengan serangkaian hidangan dan acara istimewa.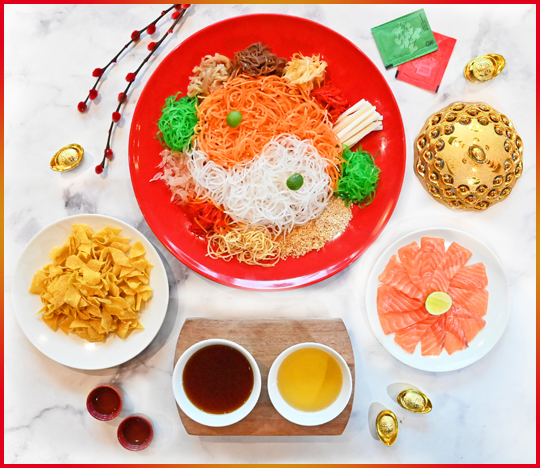 Yee Shang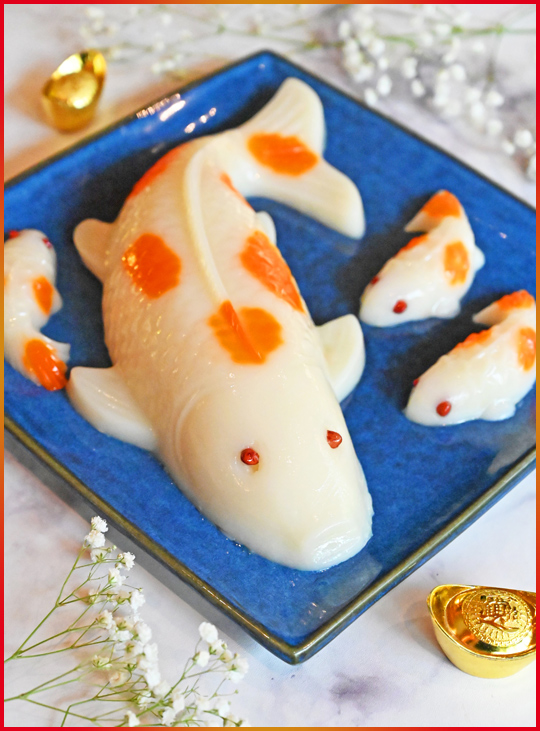 Nian Gao
Dimulai dari Restoran JIA yang menyajikan set menu khas; Xin Nian Kuai Le dengan harga IDR 1.188.000++ per orang dan Gong Xi Fa Cai dengan harga IDR 1.388.000++ per orang. Tak hanya menu set, JIA pun menyiapkan menu all you can eat seharga IDR 428.000++ per orang. Sajian khas Imlek seperti Crispy Roasted Duck dan Crispy Suckling Pig juga disajikan dengan harga IDR 508.000++ hingga IDR 1.628.000++. Dan yang tak boleh ketinggalan ialah Yu Sheng atau prosperity toss salad yang ditawarkan seharga IDR 228.000++ untuk ukuran kecil dan IDR 428.000++ untuk ukuran besar. Seluruh hidangan tersebut sudah bisa Anda nikmati mulai 18 Januari – 8 Februari 2020.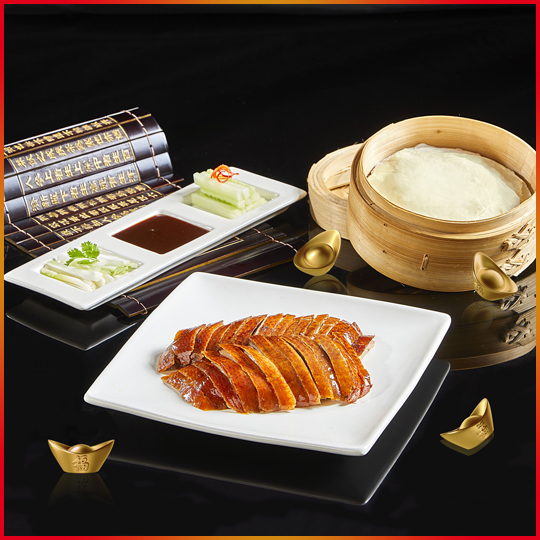 Crispy Roasted Duck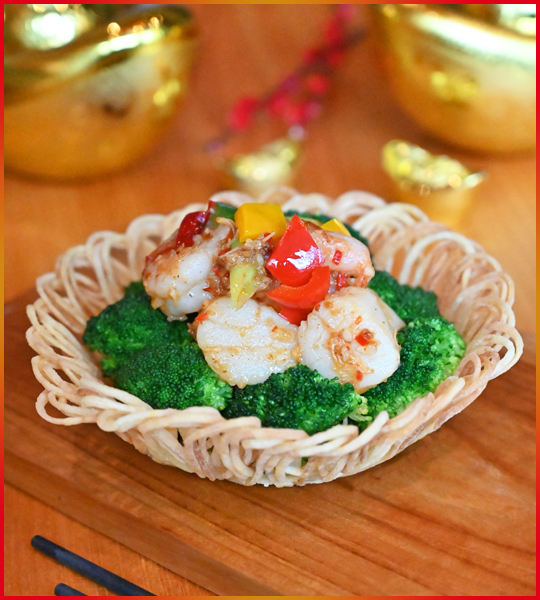 Wok Fried Fresh Scalop Prawn with Brocoli and XO Sauces served in Golden nest
Kurang lengkap bila melewati Imlek tanpa berbagi dengan orang terdekat. JIA menyiapkan dua buah pilihan hantaran Longevity dan Prosperity seharga IDR 1.088.000 net hingga IDR 1.188.000 net. Tak luput, hidangan Nian Gao berbentuk ikan koi pun turut dihadirkan hotel bintang lima ini. Dengan harga IDR 488.000 net, Anda sudah bisa memesannya hingga 26 Januari 2020.

Presented by Melandas Indonesia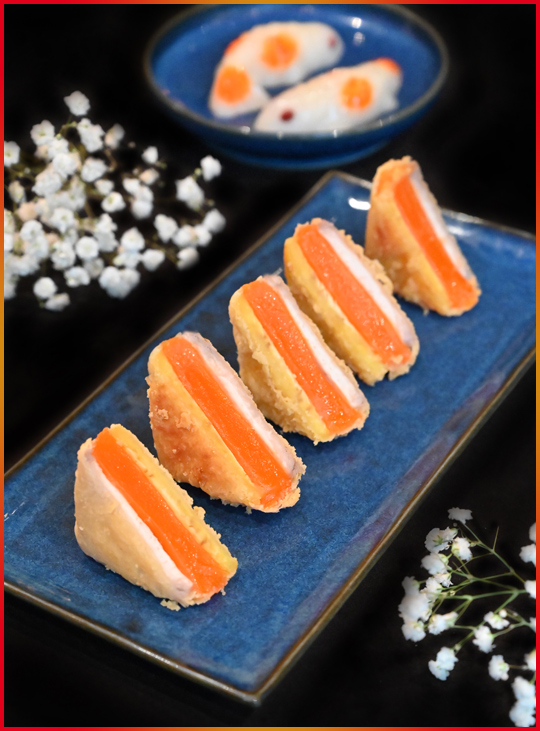 Deep Fried Nian Gao with Taro and Sweet Potato
Lebih meriah lagi, Shangri-La Hotel, Jakarta menampilkan pertunjukan Barongsai yang terselenggara pada 24 – 25 Januari 2020 diarea publik hotel. Dewa Keberuntungan pun akan membagikan cokelat kemakmuran untuk semua tamu yang hadir. Jangan sampai terlewat untuk menghabiskan momen kebahagiaan ini. Happy Chinese New Year!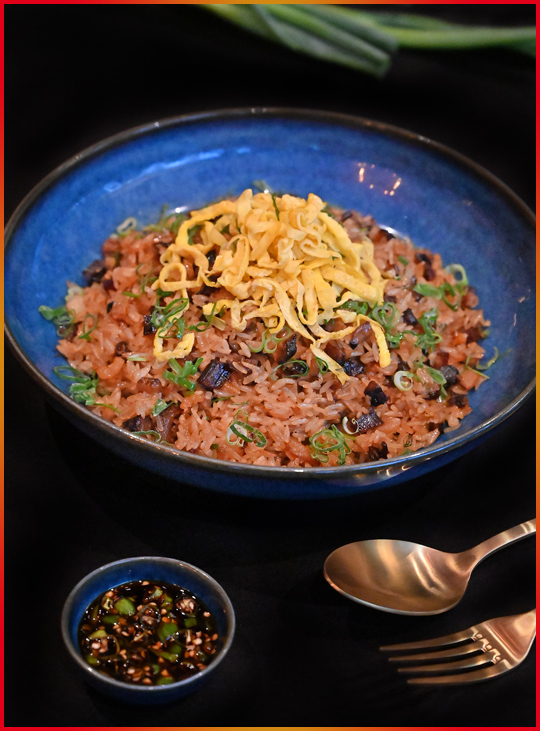 Wok Fried Glutinous Rice with Preserved Meat