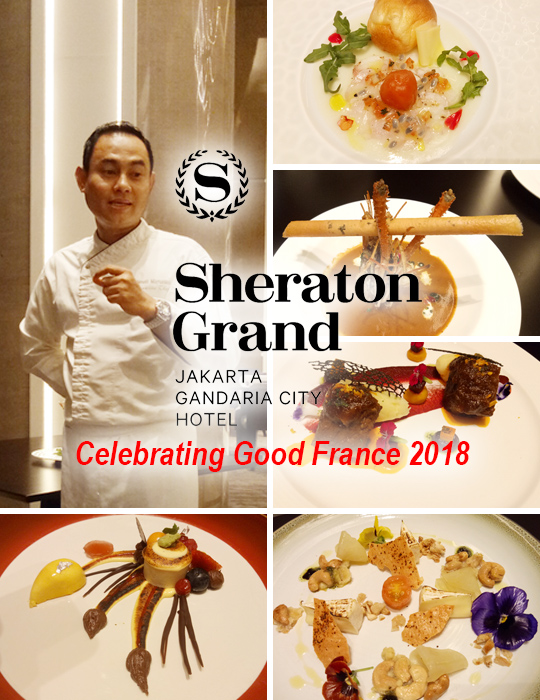 Celebrating Good France 2018 at Anigré Restaurant
Published by Sugar & Cream, Wednesday 21 March 2018
Text by Auliya Putri, Images Courtesy of S&C
Good France 2018 – Sheraton Grand Jakarta Gandaria City Hotel
Undangan untuk para pecinta kuliner Prancis. Hanya dalam tiga hari mulai tanggal 21 – 23 Maret 2018, Anigré Restaurant di Sheraton Grand Jakarta Gandaria City Hotel kembali merayakan kemeriahan festival Good France 2018 dengan deretan hidangan istimewa cita rasa Prancis yang menggoda.
Simak selengkapnya tentang Good France 2018 Indonesia di sini.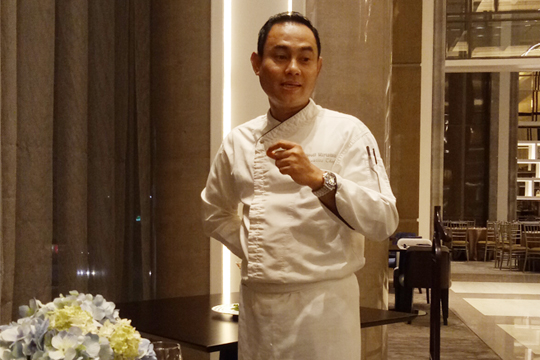 Chef Twedi Martatna
Disajikan dalam sebuah set menu eksklusif karya dari Chef Twedi Martatna, sajian ini hanya tersedia khusus pada waktu makan malam saja mulai pukul 18.00 WIB. Dengan harga IDR 588.000 ++, Anda sudah bisa mencicipi menu istimewa dari hidangan pembuka, utama dan penutup. Menu istimewa ini terdiri dari lima hidangan yaitu Warm Asian Seabass Salad with Baby Rocket, Forest Honey Lime Vinaigrette and Light Comté Cheese Soufflé dan Soup: Double Boiled Prawn Bisque with Papua Crayfish and Kemangi Leaves Rolled Tuile pada hidangan pembuka. Diikuti oleh hidangan utama yaitu Slow Braised Beef Ribs with Pommes Aligot, Roots Vegetable Pickle. Lalu yang tidak boleh ketinggalan ialah Cheese: Brie de Meaux with Apple Malang Compote, Salted Cashew Nuts Croquant and Spicy Lavosh Crackers. Dan yan terakhir adalah hidangan penutup yang memanjakan indera perasa Anda; Delectable Alfonso Mango Mousse, Dark Chocolate Mocha Crema and Vanilla Sabayon.
Reservasi dengan menghubungi (62 21) 8063 0888 atau anigre.jakartagandariacity@sheraton.com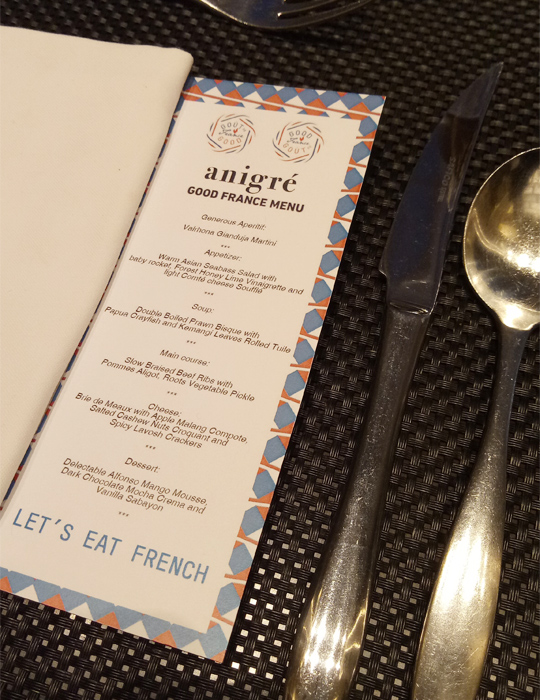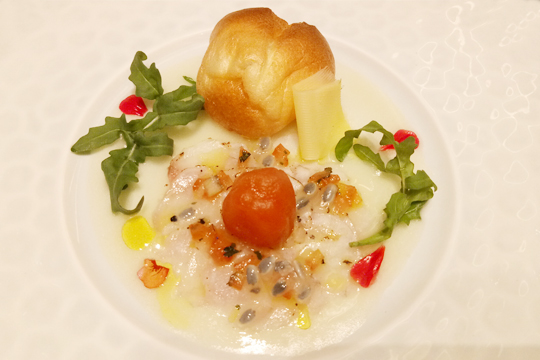 Warm Asian Seabass Salad with Baby Rocket, Forest Honey Lime Vinaigrette and Light Comté Cheese Soufflé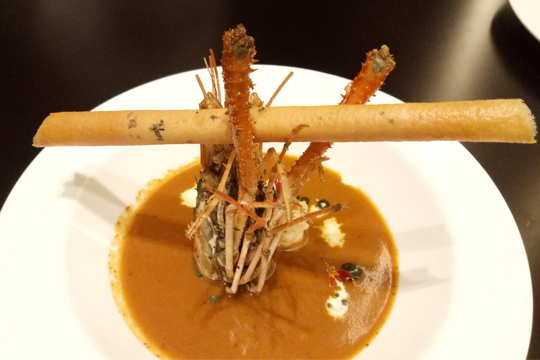 Double Boiled Prawn Bisque with Papua Crayfish and Kemangi Leaves Rolled Tuile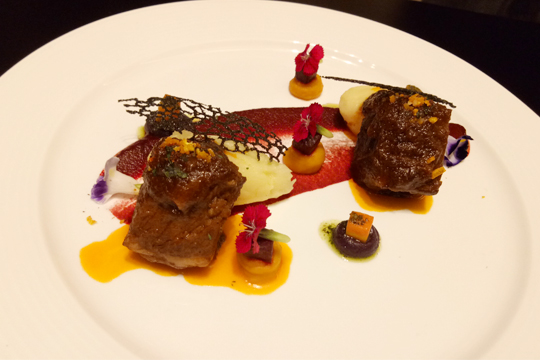 Slow Braised Beef Ribs with Pommes Aligot, Roots Vegetable Pickle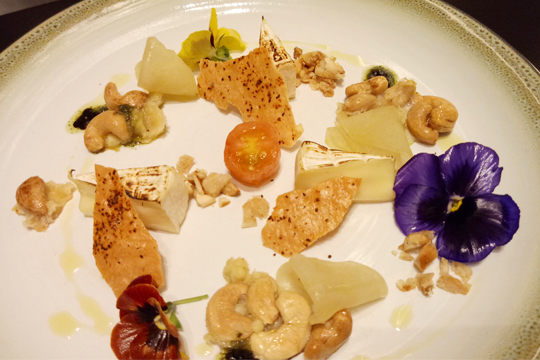 Brie de Meaux with Apple Malang Compote, Salted Cashew Nuts Croquant and Spicy Lavosh Crackers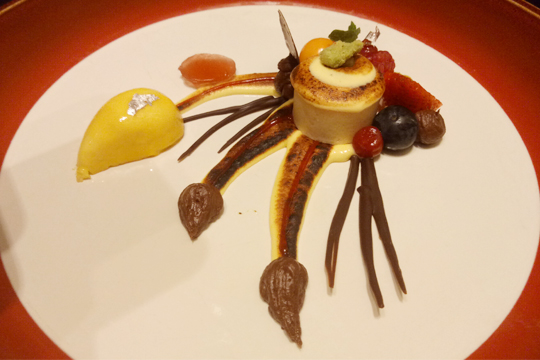 Delectable Alfonso Mango Mousse, Dark Chocolate Mocha Crema and Vanilla Sabayon