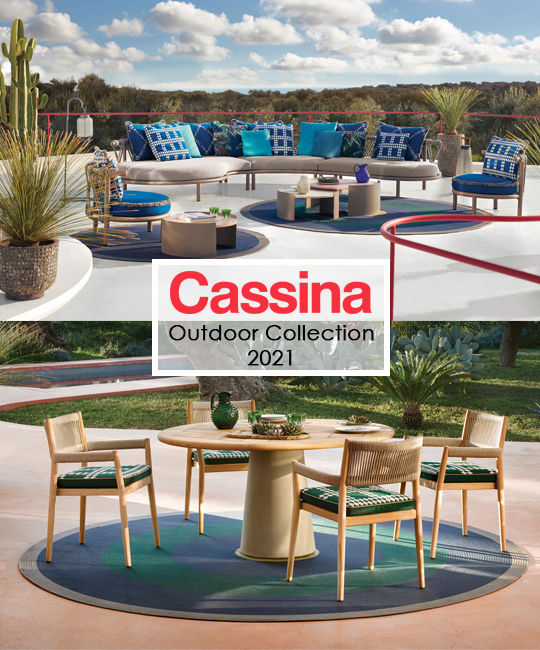 presented by
Cassina Outdoor Collection 2021 by Patricia Urquiola and Rodolfo Dordoni
Published by Sugar & Cream, Wednesday 07 April 2021
Text by Dinda Bestari, image courtesy of Cassina
Spring is in the Air
Musim semi tiba, saatnya menikmati udara segar dan momen berkualitas di bawah sinar matahari. Mungkin Anda dapat terinspirasi dari jenama Cassina dengan Outdoor Collection 2021 terbarunya.  Dengan menyatukan gaya klasik apik bersama desain baru seketika tercipta atmosfer lengkap yang dirancang untuk ruang terbuka. Rangkaian produk – produknya memperlihatkan cetak biru kental jenama Cassina yaitu perhatian jenama yang jeli terhadap detail, kualitas dan kenyamanan. Tidak salah lagi  Cassina  memperluas visinya tentang hunian mulai dari dalam ruangan ke teras, taman, hingga ruang publik.
Pada koleksi terbaru ini, Cassina menggandeng dua desainer ternama seperti Patricia Urquiola dan Rodolfo Dordoni. Berikut koleksi terbaru dari ke dua desainer tersebut:
Trampoline Collection by Patricia Urquiola
Patricia Urquiola mengartikan kebahagiaan hidup di outdoor area dengan penuh desain jenaka melalui bentuk yang ekspresif. Koleksinya menonjol karena pendekatannya yang peka terhadap lingkungan menggunakan bahan-bahan yang inovatif, berkelanjutan, sepenuhnya Made in Italy berkat penelitian Cassina LAB yaitu kolaborasi antara Cassina's Research and Development Centre and Poli.design dari Politecnico di Milano.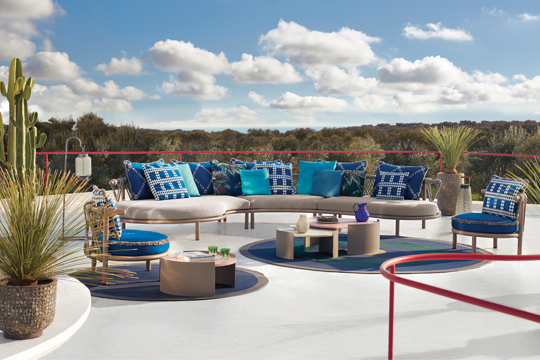 Trampoline Sofa + Armchair
Menyusul peluncuran Trampoline Love-bed, rangkaian produknya kini telah diperluas dengan mencakup Trampoline Armchair, Trampoline Sofa, dan tiga modul lainnya yang dapat digabungkan untuk menciptakan komposisi  ramah dan sangat nyaman untuk alam bebas. Trampoline memiliki ciri bentuk membulat dan berliku-liku, serta penggunaan polypropylene dan tali nilon tenunan tangan yang ceria sehingga terlihat menjadi dekorasi fungsional untuk membentuk sandaran kursi. Permainan warna terang yang sederhana dengan pola geometris serta motif floral pada bantal – tersedia dengan pinggiran opsional seperti bantal kursi –  demi pengaturan luar ruangan yang sempurna.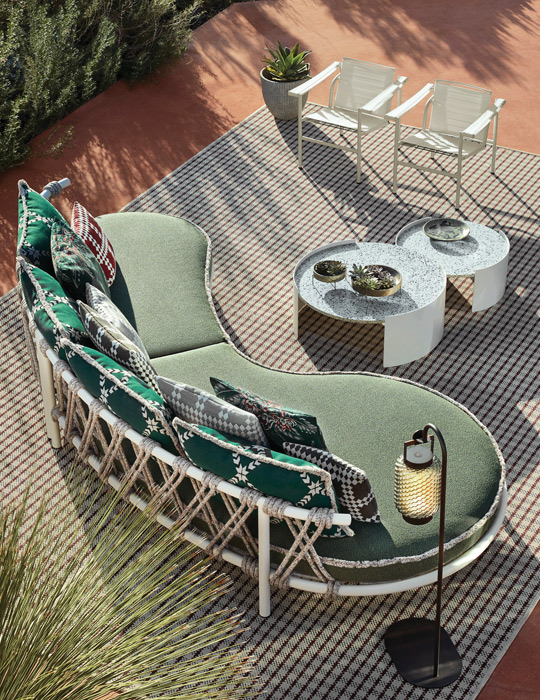 Trampoline Sofa
Sofa outdoor yang nyaman dengan struktur dari baja tahan karat AISI 304 yang dicat dengan ivory atau mud effect di mana panel sandarannya terbuat dari RFM® – recycled fiberglass finished by hand – dan 100% dapat didaur ulang. Tenunan buatan tangan dari tali polypropylene dan nilon untuk sandaran dengan finishing Taipan atau Mamba. Sandaran dan bantal kursi dilapisi dengan 100% 'gumpalan' serat daur ulang yang diperoleh dari PET. Bantalan kursi dapat dilengkapi dengan detail pada pinggiran di tepinya yang menyesuaikan tali struktur pada sofa.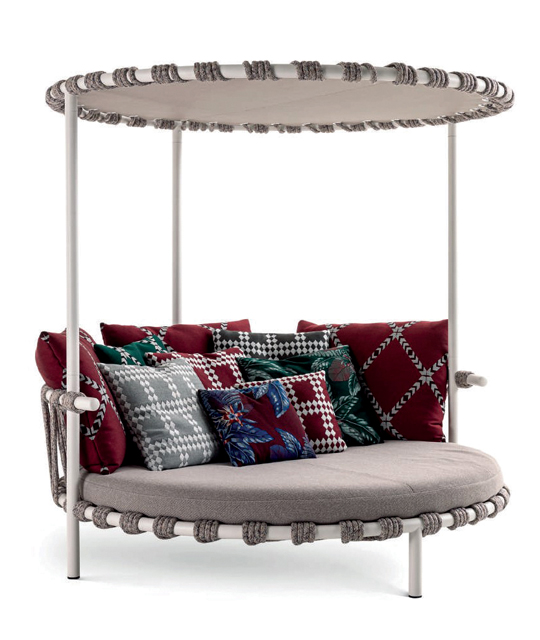 Trampoline Love-bed
"I hope that Trampoline becomes a happy archipelago that will grow. Starting from the haven or circular island that we call the love-bed, we have thought of a series of elements that are sometimes singular, like the armchairs and the first sofa, and sometimes modular with their rounded shapes that invade the space in an organic way. The out-of-scale weave that accompanies the backrest of the seat also references the tension cords of trampolines, those cords also become fringes around the cushions."
– Patricia Urquiola –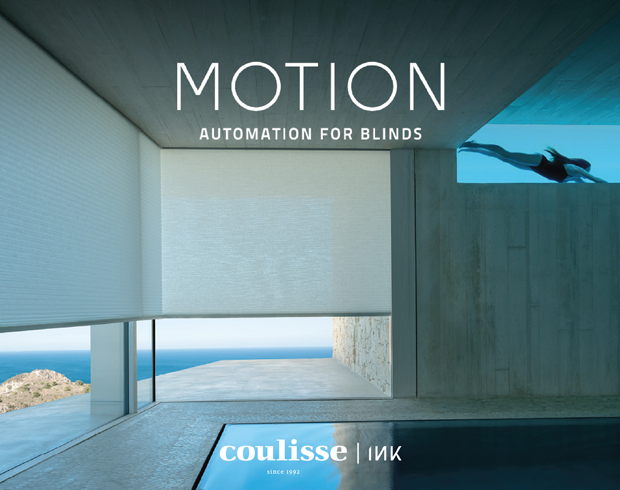 Presented by Coulisse | INK
Dine Out Collection by Rodolfo Dordoni
Koleksi furnitur Dine Out dirancang untuk menambahkan sentuhan gaya sophisticated pada ruang makan outdoor area, memaksimalkan kenyamanan dan keramah tamahannya. Dine Out Stackable Chair with Armrest, untuk dipasangkan dengan Dine Out Table. Dine Out Stackable Chair memiliki rangka kayu jati solid yang dihiasi tali polipropilen abu-abu tenunan tangan di sekitar sandaran lengan dan bagian atas sandaran. Bantal empuk tambahan yang dilapisi kain tahan air menjamin kenyamanan dan daya tahan. Koleksi ini dilengkapi dengan Dine Out Side Table dalam tiga ukuran berbeda.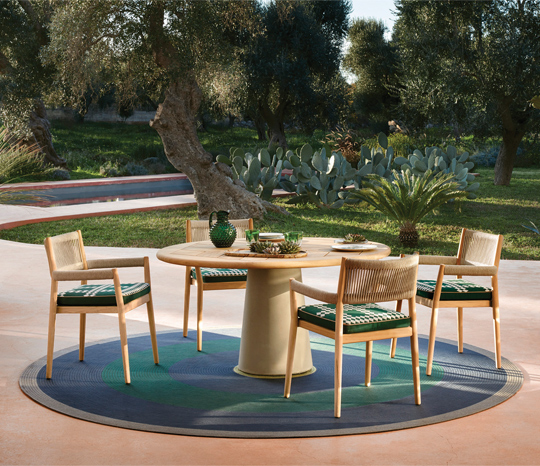 Dine Out Collection
Dine Out Table menata kembali kehidupan di tempat terbuka dengan keindahan dan pesona. Basis pahatannya yang megah dalam semen alami, memastikan semua drama yang diharapkan dari titik fokus ruang makan untuk ruang terbuka. Dilengkapi dengan table top berbahan jati yang kokoh, membantu menempatkan desain yang apik dalam konteks luar ruangannya. Dengan menambah Dine Out Stackable Chair melengkapi koleksinya.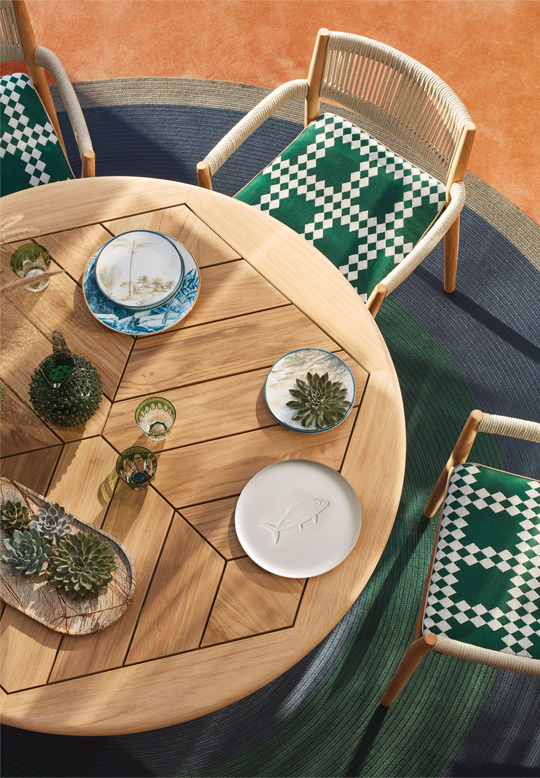 Dine Out Collection
Tertarik untuk mengubah tata letak area outdoor di hunian Anda, cobalah dengan inspirasi dari kedua rancangan dari dua desainer dalam Cassina Outdoor Collection 2021!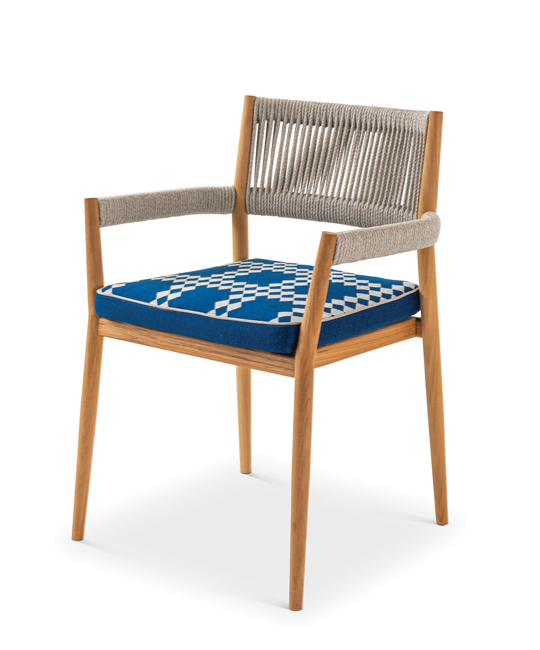 Dine Out Stackable Chair