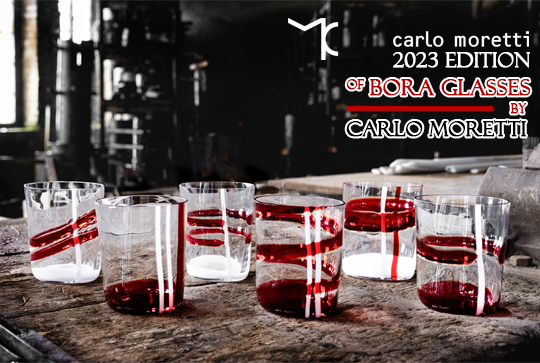 presented by

CARLO MORETTI – 2023 EDITION OF BORA GLASSES BY CARLO MORETTI
Published by Sugar & Cream, Tuesday 03 October 2023
Images courtesy of Carlo Moretti
The New Introduction of 6 New Models of Bora Glasses, 2023 Edition
Bora glasses, the icons that take shape in the Murano furnace by Carlo Moretti have always achieve global success. Recently Carlo Moretti has revealed the 2023 edition of Bora glasses in 6 new models emphasizing sign, colour and matter. The vibrant design of 2023 Bora glasses resulted in collaboration with the designer designer Diego Chilò.

The decoration of the six new models twirls freely on the glass, drawing spirals, rings and vertical lines where the purity of full white alternates with the transparency of an intense red. Bora glasses collection of bestsellers count from 2001 to today have been produced in 57 different decorations with murrine, little rods, festoons, speckles, streaks, gold and silver leaves, transparent and opaque colours.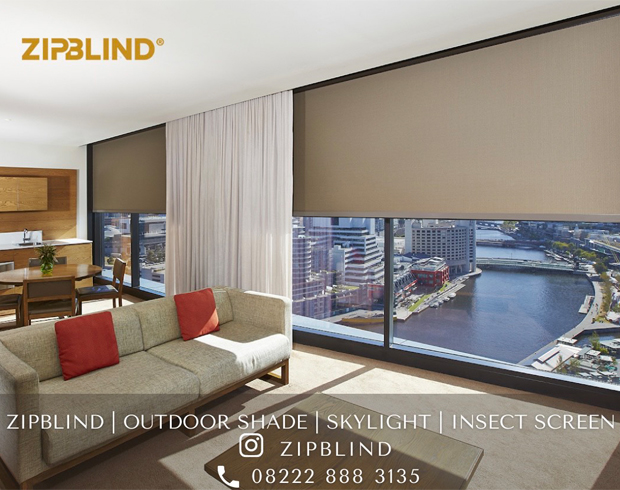 Presented by Zipblind
Faithful to the original ideal of lightness, the 2023 edition of the Bora glasses have gained a place of honour on the most beautiful tables in the world.