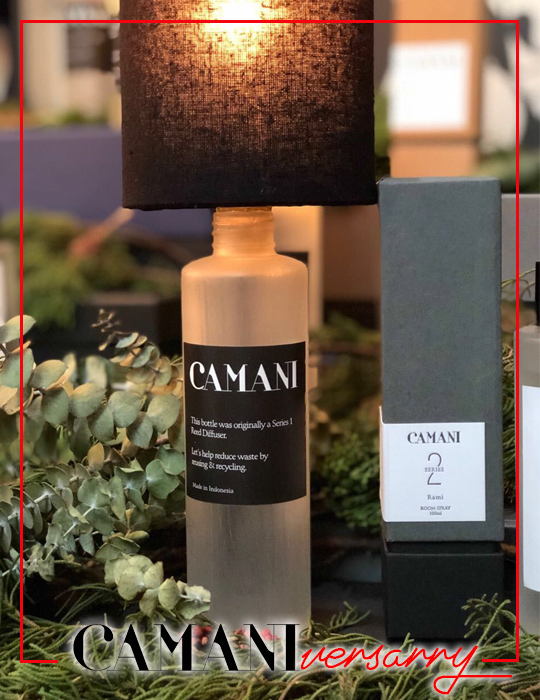 presented by

CAMANIVERSARRY
Published by Sugar & Cream, Friday 27 September 2019
Text by Dnda Bestari, images courtesy of Camani
Celebrate the 4th Anniversary
It's time for us to feel relax and comfy with nice fragrance! Kadang demi menciptakan suasana tenang dan relaks membutuhkan sentuhan wewangian yang tepat , tidak hanya di rumah bahkan di kantor pun membutuhkan aroma yang sesuai agar kita lebih bersemangat beraktivitas. Wewangian dan aromaterapi menjadi satu kesatuan yang apik, apalagi jika dikemas dengan indah, dan bias berfungsi sebagai dekorasi ruangan agar tampil lebih menawan.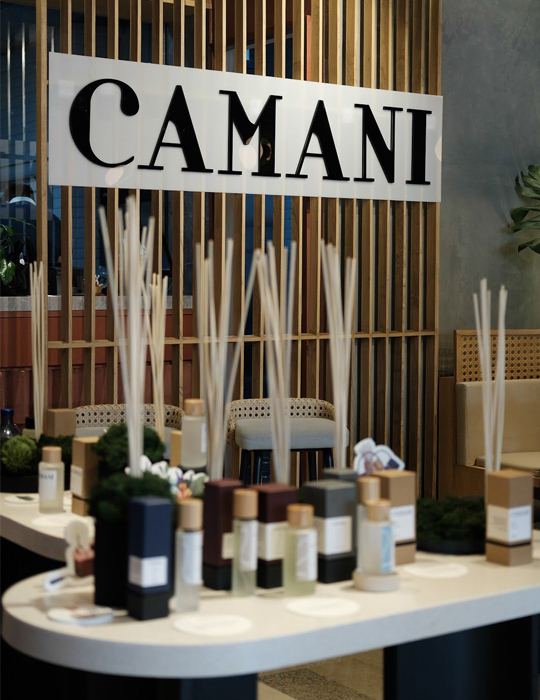 Karena hal inilah ketiga perempuan cantik asal Indonesia,; Akina Sesari, Rachel Liong, dan Arficita terinspirasi untuk membuat brand pengharum ruangan lokal yang diberi nama Camani Home. Brand ini telah ada sejak sejak 2015 lalu, karena dasar kecintaan ketiga perempuan tersebut kepada wewangian ruangan saat mereka kuliah di luar negeri beberapa tahun yang lalu.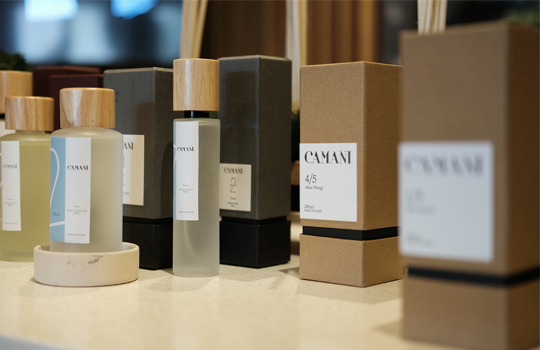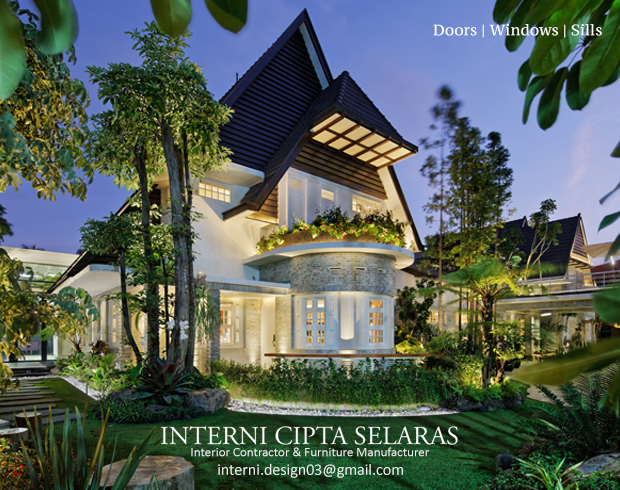 Presented by Interni Cipta Selaras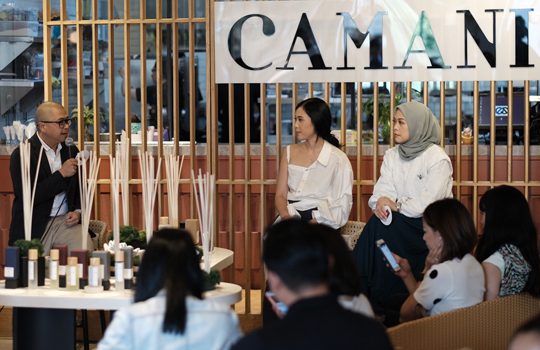 Mereka terjun langsung dalam proses pembuatan Camani Home, mulai dari memformulasikan wewangian, produksi, hingga proses desain kemasan yang bernafas modern. Dan yang menarik, Camani Home juga berkolaborasi dengan beberapa seniman lokal untuk memproduksi diffuser-nya. Pemilihan wewangiannya terinspirasi dari alam dan aroma di sekitar kita, sekaligus mempromosikan aroma khas Indonesia.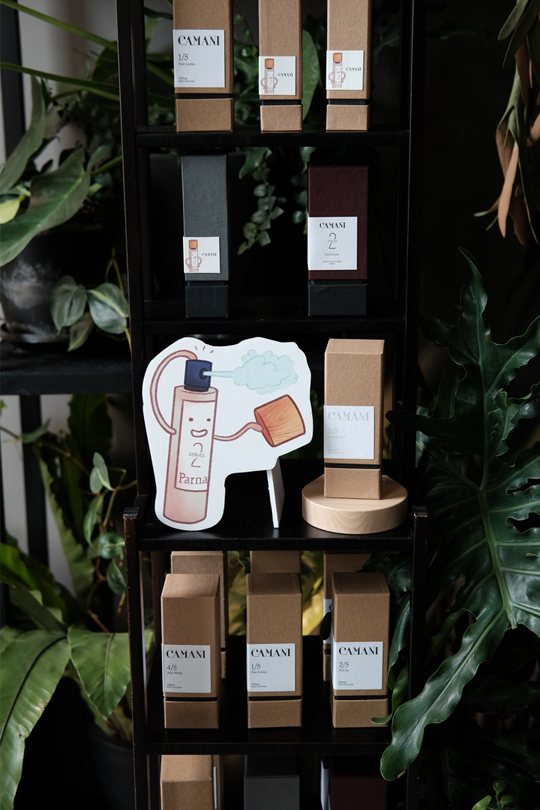 Kini Camani Home selain berbentuk diffuser stik rotan, juga hadir dalam kemasan botol spray 100 ml yang bisa dibawa untuk travelling. Produk-produk ini dikemas dan dirancang bergaya modern dengan palet warna netral sehingga tidak mengganggu interior rumah Anda. Sebelumnya, dari lima aroma yang sudah ada, berkembang menjadi delapan aroma, yang paling diminati oleh para pelanggan ialah aroma lemongrass dan sedap malam.