presented by

Caesarstone X Snarkitecture : 'Altered States'
Published by Sugar & Cream, Wednesday 28 March 2018
Text by S&C, Images courtesy of Alex Lukey & Caesarstone
First Publication 01 March, 2018
Preview Salone del Mobile 2018/Milano Design Week 2018/EUROCUCINA 2018
Caesarstone X Snarkitecture
Untuk ke-6 kalinya, produsen quartz terkemuka Caesarstone kembali ke Fuorisalone di Milan dalam menyambut ajang pekan desain yang mendunia : EUROCUCINA bagian dari Salone del Mobile 2018 pada tanggal April 17, 2018.
Jika tahun lalu berkolaborasi dengan desainer Jamie Hayón, untuk tahun ini Caesarstone menggandeng firma arsitektur Snarkitecture (Alex Mustonen dan Ben Porto) berbasis di New York.
Simak kolaborasi Caesarstone x Jamie Hayón tahun 2017 di sini.
Simak kolaborasi Snarkitecture x COS tahun 2017 di sini.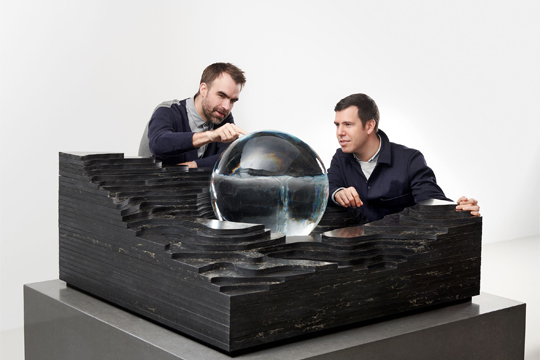 Alex Mustonen & Ben Porto – Snarkitecture

Menjadi fokus utama dari Caesarstone dan Snarkitecture tidak lain adalah jantung sebuah dapur :
a kitchen island.
"Titik awal kami adalah kitchen island, yang telah bertransformasi dari area memasak fungsional menjadi pusat konektivitas, aktivitas dan interaksi sosial dan pertunjukan." ungkap Raanan Zilberman, CEO Caesarstone . "Kami meminta Snarkitecture merancang instalasi yang akan mengilhami arsitek dan perancang untuk memikirkan masa depan dapur dan menggunakan materi kami dengan cara baru."
Untuk keterangan lebih lanjut mengenai Caesarstone bisa menghubungi Citatah tbk, Jakarta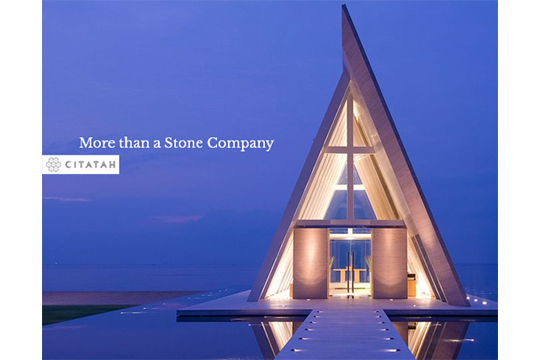 Pencerahan desain apa yang akan ditampilkan? Snarkitecture mengungkapkan bentuk fluiditas dan perubahan elemen air menjadi inti rancangan dari dapur konseptual dan futuristik dengan materi terbaru Caesarstone.
"Our aim for the Milan version of Altered States is to use ice, water and steam to create a mesmerizing collective experience around a kitchen island that has been designed around these simple elements. We took Caesarstone surfaces and turned them into something voluminous and engaging, further highlighting the strength and flexibility of the material. We look forward to inviting visitors to an incredible site in Milan, to explore, and interact within an unexpected and memorable environment."
Snarkitecture.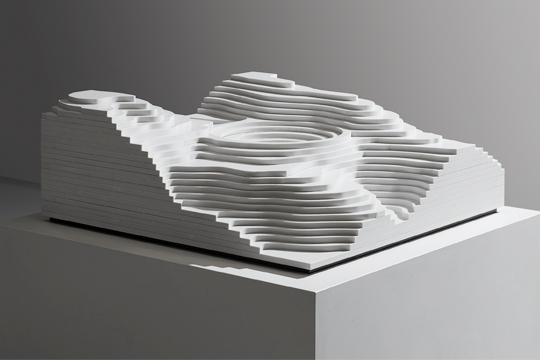 Steam Kitchen Island

Dalam ruang kemegahan yang memudar Palazzo dell'Ufficio Elettorale di Porta Romana, Milan, pameran dapur konseptual bertajuk 'Altered States' akan digelar bulan April nanti. 'Altered States' menampilkan dua dapur konseptual : The Steam Kitchen Island dan Ice Kitchen Island.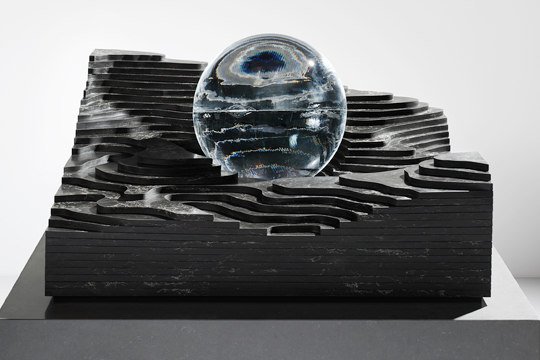 Ice Kitchen Island
Pameran ini terbuka untuk publik dan pencinta desain.
Pengunjung akan diajak menyelami inti sebuah dapur konseptual melalui karya instalasi sepenuhnya menggunakan Caesarstone. Di tengah ruang tampil sebuah kitchen island dengan bentuk organik yang mengalir, tersusun berlapis-lapis merujuk topografi alami dirancang dengan Caesarstone White Attica.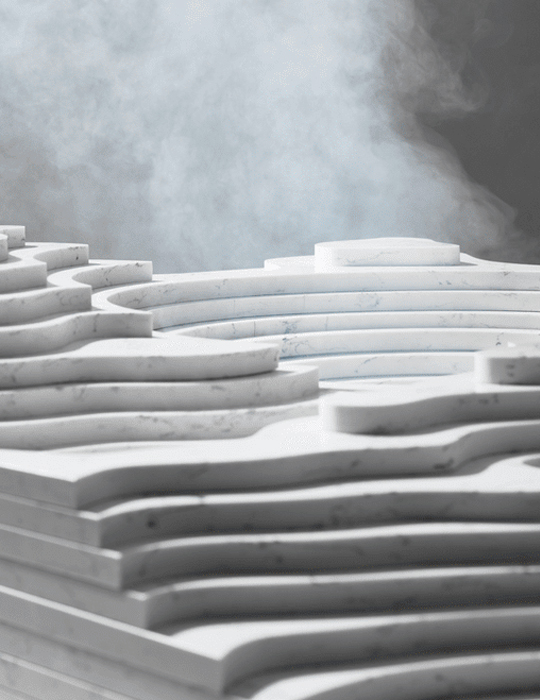 Steam Kitchen Island
Dalam ajang ini juga turut dilansir koleksi terbaru : Metropolitan yang menjadi andalan 2018. Metropolitan terdiri dari Cloudburst Concrete, Airy Concrete dan Rugged Concrete yang menampilkan varian gradasi warna putih hingga abu-abu meniru penampilan pemandangan alam.
Info tambahan bahwa Palazzo dell'Ufficio Elettorale dalam proses dikonversi menjadi The Milan EDITION Hotel yang akan dirancang oleh Piero Lissoni.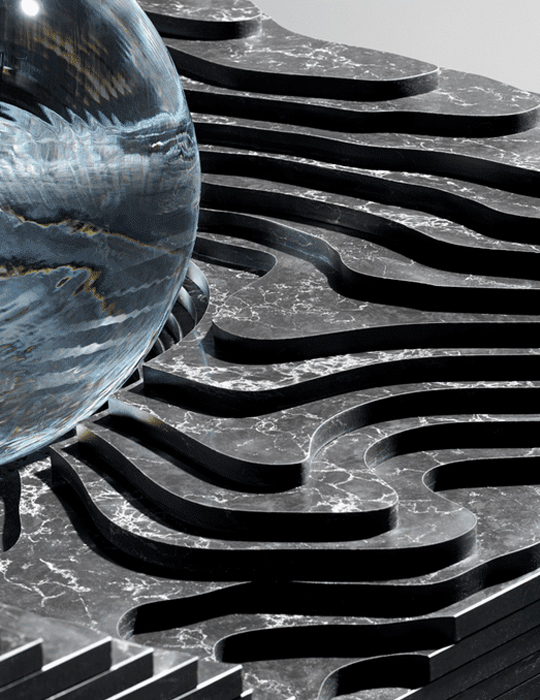 Ice Kitchen Island