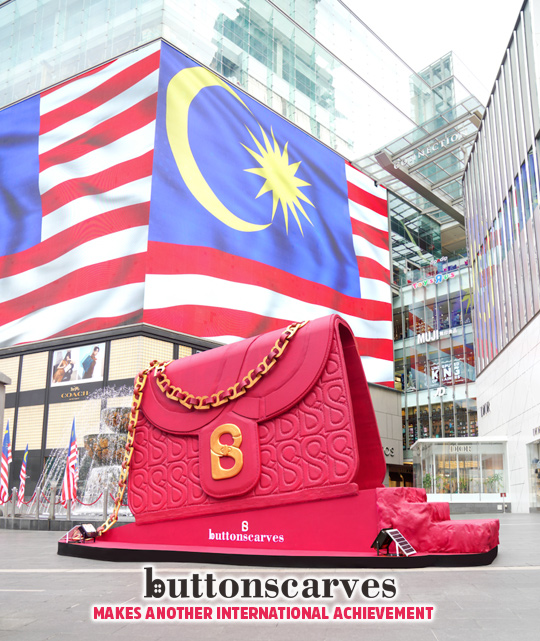 presented by

BUTTONSCARVES MAKES ANOTHER INTERNATIONAL ACHIEVEMENT
Published by Sugar & Cream, Tuesday 10 October 2023
Images courtesy of Buttonscarves
#ButtonscarvesGoes Global Campaign
Buttonscarves kembali membuat gebrakan di tingkat global dengan kampanye #ButtonscarvesGoesGlobal, kali ini di Kuala Lumpur, Malaysia. Rangkaian acara yang dipenuhi dengan kampanye dan inisiasi yang luar biasa memungkinkan Buttonscarves untuk membuktikan eksistensinya di Malaysia.


Aluna Flap Bag Giant
Serangkaian acara Buttonscarves Takes Over Kuala Lumpur dibuka dengan "The BIMU Car", yang merupakan inisiatif full-wrap premium car pertama untuk Vellfire dan Alphard di Malaysia. Mobil ini dihiasi dengan monogram BIMU yang ikonis dan menggunakan warna Viva Magenta, yang merupakan ciri khas warna #ButtonscarvesGoesGlobal. BIMU Car tampil di Kuala Lumpur dari 21 Agustus hingga 21 September 2023.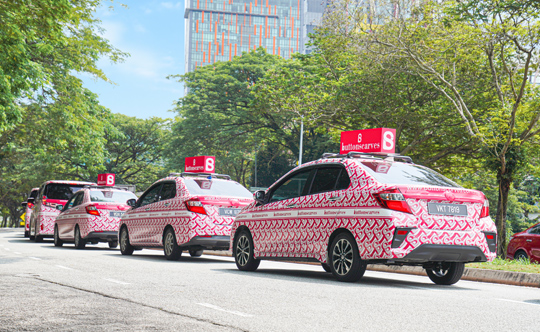 The BIMU Car
Selain itu, Buttonscarves kembali dengan instalasi tas raksasanya yang disebut Aluna Flap Bag Giant. Instalasi ini berlangsung dari tanggal 25 Agustus –  3 September 2023 di Pavilion Mall, Kuala Lumpur, yang merupakan pusat perbelanjaan terkemuka di Malaysia. The Giant Installation of Aluna Flap Bag yang dibangun oleh Buttoncarves ini berukuran 3 meter panjang, 6 meter lebar, dan 4,26 meter tinggi. Selain menarik perhatian pengunjung, ia juga diakui oleh Malaysian Books of Records sebagai replika tas flap terbesar di negara itu.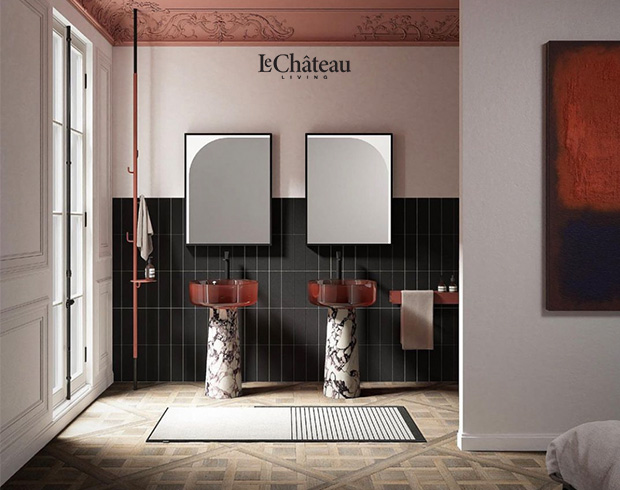 Presented by Le Chateau Living
Buttonscarves menjadi jenama pertama dari Indonesia yang dipilih untuk menampilkan koleksi Ethereal Escapades di satu fashion show di Asia Fashion Exchange Kuala Lumpur Fashion Week (KLFW) pada 27 Agustus 2023. KLFW didirikan pada 2023 dan bertujuan untuk meningkatkan pemahaman, penghargaan, dan kerja sama budaya melalui fashion. Dalam koleksi Kuala Lumpur Fashion Week ini, Buttonscarves menggabungkan monogram ikat pinggang yang ikonis dengan gaya kontemporer.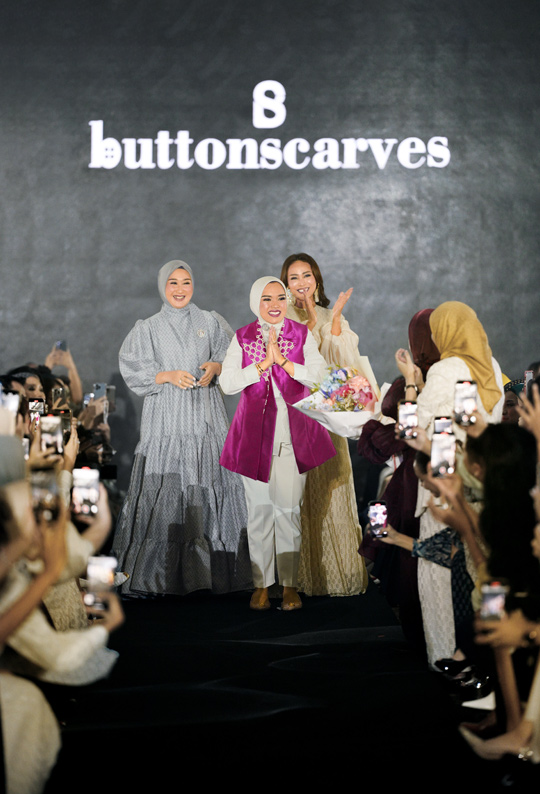 Linda Anggrea
"Kampanye #ButtonscarvesGoesGlobal merupakan langkah signifikan bagi Buttonscarves untuk memperkuat posisinya sebagai lifestyle brand yang mampu bersaing di panggung global. Setelah sukses membangun Giant Installations Hold Me Bag di Times Square New York, mengikuti New York Fashion Week pada Februari lalu, dan menjadi yang pioneer brand di Asia Fashion Exchange – KLFW2023. Hal ini menjadi bukti Buttonscarves diterima dengan sangat baik di pasar global, khususnya Malaysia," ujar Linda Anggrea selaku CEO Buttonscarves.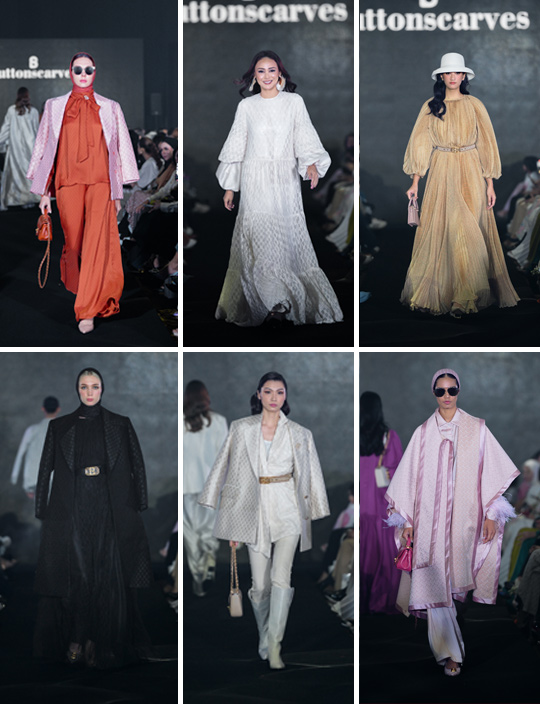 KLFW Fashion Show