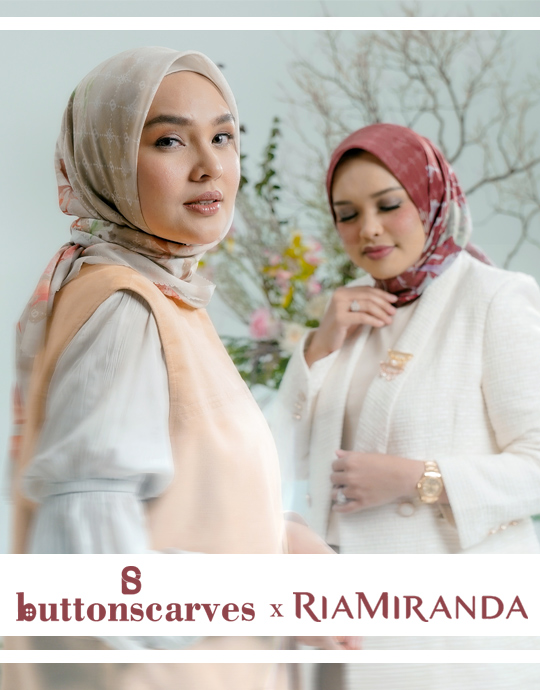 presented by
BUTTONSCARVES ✕ RIAMIRANDA COLLABORATIONS : THE XANADU SERIES
Published by Sugar & Cream, Wednesday 21 July 2021
Text by Dira Rohmatun, images courtesy of Buttonscarves ✕ RiaMiranda 
Keindahan The Xanadu Series yang Megah dan Penuh Inspirasi
Buttonscarves ✕ RiaMiranda sebuah kolaborasi menyatukan dua dunia kreatif melalui kreasi terbaru. Memadukan kedua signature dalam satu kreasi dengan kreatif-kreatif terbaru yang melebur jadi satu bernama The Xanadu Series. Koleksi ini sudah tersedia di toko-toko resmi Buttonscarves dan RiaMiranda maupun secara online melalui situs e-commerce kedua brand. Virtual press conference disiarkan dihadapan para jurnalis yang dilakukan pada jam 11, hari Selasa, 29 Juni 2021. Sementara itu, peluncuran video presentasi melalui media sosial diluncurkan pada jam dua di hari yang sama.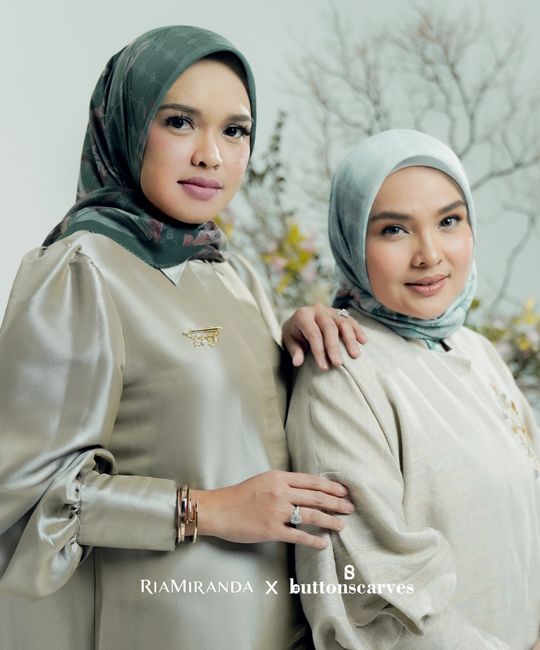 Linda Anggrea dan Ria Miranda
Memiliki arti dalam bahasa inggris "tempat ideal yang penuh kemegahan dan keindahan yang agung", koleksi The Xanadu Series mengambil inspirasi dari istilah tersebut yang dimaknai tentang keindahan yang akan membuat siapa pun bahagia. Oleh karena itu, kolaborasi dari kedua brand popular ini diharapkan mampu memberikan kebahagiaan bagi pemakainya.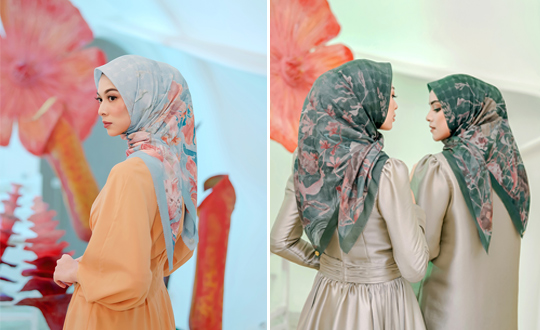 Xanadu Square in Marine & Emerald
The Xanadu Series hadir dalam dua fase berbeda. Fase pertama adalah peluncuran koleksi Xanadu Part 1 yang menampilkan 10 scarf dengan ragam warna yang telah menjadi ikon dan karakter masing-masing brand. Keelokan scarfnya menggambarkan keindahan bawah laut dalam nuansa warna pastel dan bold. Tak ketinggalan, dalam satu helai scarf terdapat dua buckle logo yang cantik dari Buttonscarves dan RiaMiranda. Pilihan warna-warni yang manis pun disematkan seperti jade, abalone, cherry, marine, taffy, honey, midnight, lava, dark green, dan marmalade.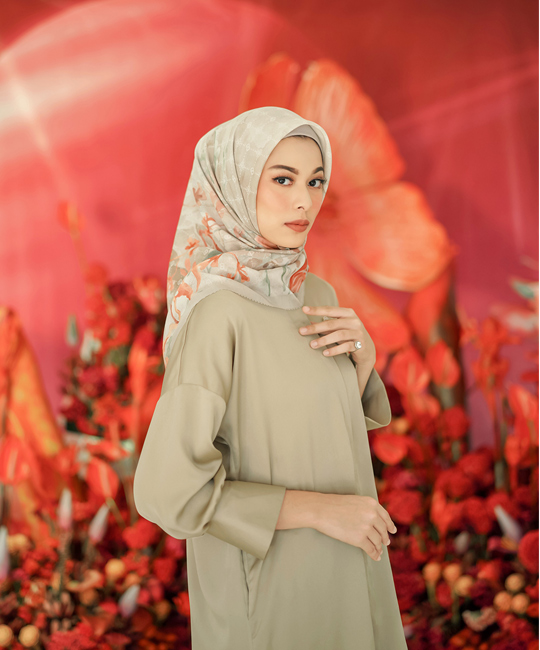 Xanadu Square in Abalone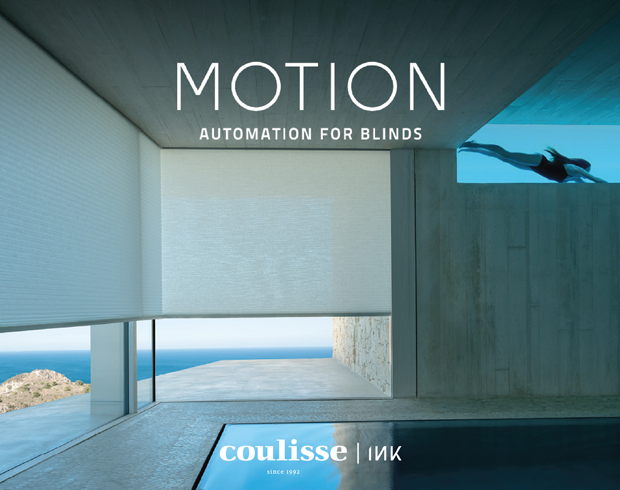 Presented by Coulisse | INK
Untuk melengkapi tampilan scarf ini, hadir juga pilihan brooch eksklusif yang akan semakin mempermanis tampilan Anda. Brooch eksklusif ini menggabungkan logo monogram Buttonscarves dan RiaMiranda dalam warna gold, silver, dan rose gold.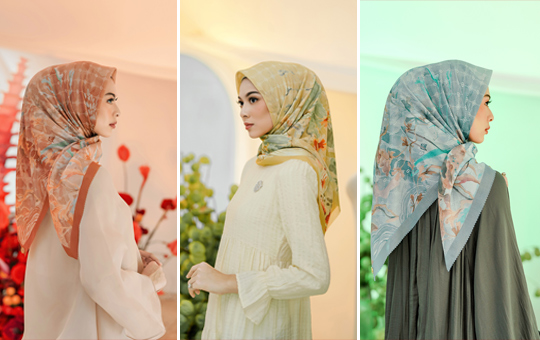 Xanadu Square in Honey, Marmalade, dan Jade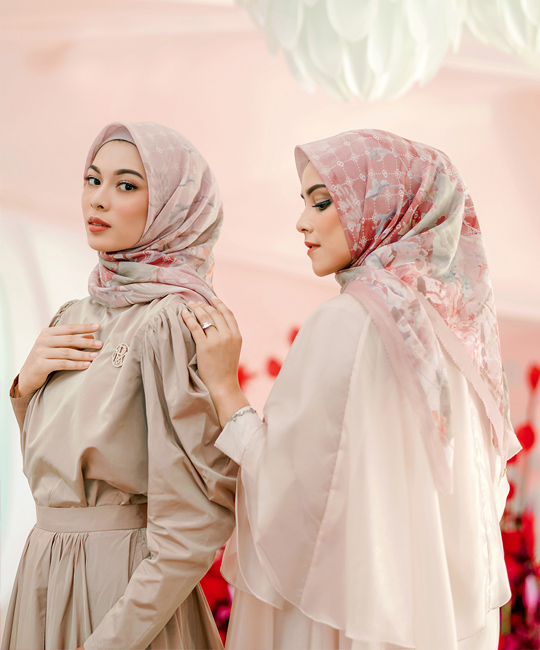 Xanadu Square in Taffy
Sementara itu, The Xanadu Series fase kedua akan menghadirkan koleksi apparel. Kehadirannya dapat dinantikan di tahun ini.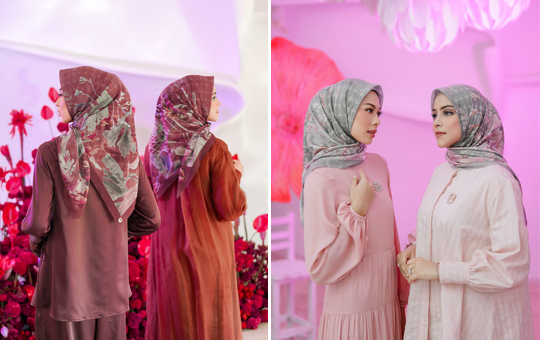 Xanadu Square in Cherry dan Lava
Segera temukan kemegahan Xanadu dalam karya-karya indah Buttonscarves dan RiaMiranda.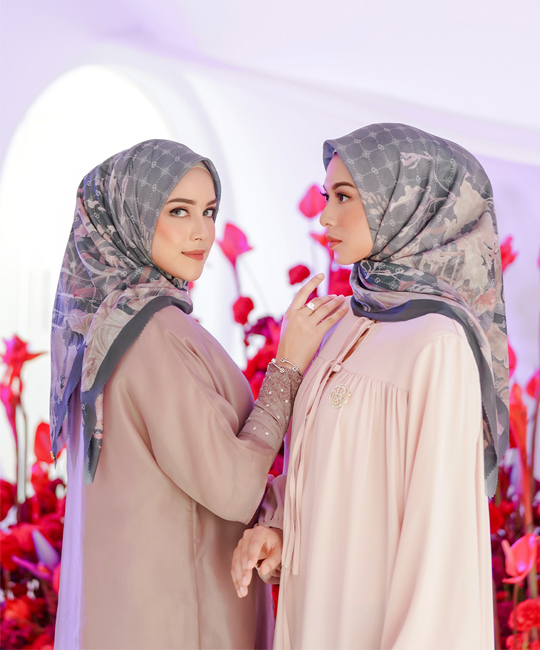 Xanadu Square in Midnight