presented by
Burwood Brickworks: The World's Most Sustainable Shopping Center
Published by Sugar & Cream, Tuesday 18 May 2021
Text by Dinda Bestari, Image courtesy of Frasers Property Australia
The First Retail Shopping Benchmark With Most Qualifications
Upaya Frasers Property Australia untuk merancang pusat perbelanjaan paling sustainable di dunia  Burwood Brickworks telah terpenuhi. International Living Future Institute (ILFI), otoritas global yang mengelola Living Building Challenge (LBC), telah mengumumkan Burwood Brickworks secara resmi meraih Living Building Challenge Petal Certification.

Tidak ada pengembangan pusat ritel lain secara global yang pernah mencoba LBC, menjadikan Frasers Property benchmark pertama di dunia yang meraih Living Building Challenge Petal Certification untuk kategori pusat ritel.
"This was a benchmark-altering aspiration that we knew would push us, and the industry, to create buildings that deliver a net benefit to the environment and the community. Reaching Petal Certification was certainly challenging and the pathway to achieve the remaining three Petals, and therefore full Living Building Challenge Certification, will continue to challenge us, as it should" –  Anthony Boyd, CEO, Frasers Property Australia –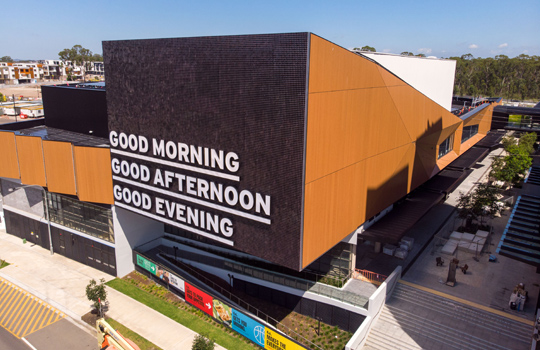 Visi untuk Burwood Brickworks adalah untuk mendefinisikan kembali konsep keberlanjutan dalam ritel dengan menantang diri dalam perusahaan ini dengan cara yang baru. Itu berarti mengekspos diri  sendiri pada kemungkinan kegagalan, mengundang tingkat pengawasan baru, menyeimbangkan kelayakan komersial, menantang mitra proyek perusahaan untuk melakukan perjalanan bersama, dan menginvestasikan waktu dan sumber daya untuk bekerja dengan penyewa, sehingga mereka dapat memainkan peran penting.
Perusahaan ini sendiri berterima kasih kepada 'keluarga' retailer di Burwood Brickworks karena merangkul LBC. Untuk beberapa retailer, persyaratan LBC mengharuskan penggambaran ulang lengkap dari perlengkapan dan pengoperasian mereka dan kemudian, beberapa bulan setelah pembukaan pusat tersebut, COVID-19 menyerang. Namun, para retailer menunjukkan ketekunan yang menginspirasi dan komitmen untuk berkolaborasi yang telah berperan penting dalam memenuhi potensinya di Burwood Brickworks untuk menjadi pusat perbelanjaan paling berkelanjutan di dunia.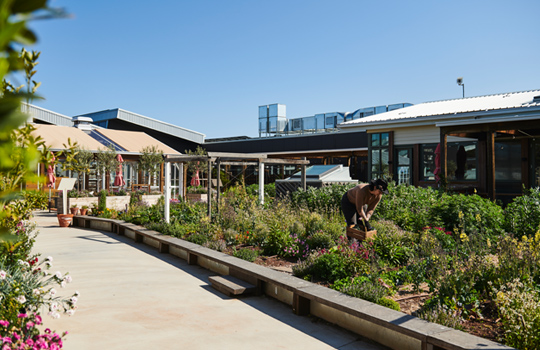 LBC menjadi patokan untuk konsep keberlanjutan paling maju di lingkungan binaan. Dibutuhkan perkembangan untuk memiliki dampak positif bersih dengan menantang mereka untuk beroperasi sebersih, indah, dan seefisien dengan arsitektur alam. Menggunakan motif bunga, LBC diatur menjadi tujuh bidang 'pertunjukan' yang disebut ''Petals''.
Petals diaudit secara independen dan sekarang diraih oleh Frasers Property untuk sertifikasi ini, mengacu terutama pada bentuk  Burwood Brickworks  –  yaitu Place, Material, Health & Happiness, dan Beauty Petals. Tiga Petals yang tersisa –  Water, Energi, dan Equity –  terkait dengan operasi pusat dari waktu ke waktu, dan ini telah dipengaruhi oleh pembatasan dan penguncian perdagangan  selama COVID-19. Petals ini juga harus diaudit secara independen, berdasarkan data operasional 12 bulan, agar pusat dapat mencapai Living Building Challenge Certification.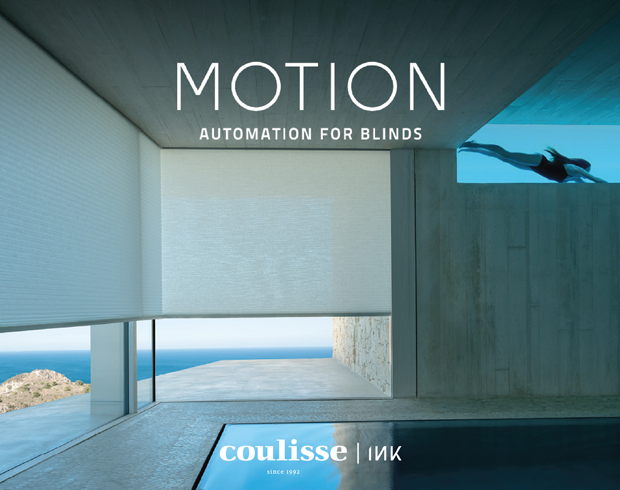 Presented by Coulisse | INK
Salah satu penyewa yang memainkan peran kunci dalam memenuhi Living Building Challenge adalah Acre Burwood, salah satu proyek pertanian perkotaan terbesar di Australia dengan luas atap 2.000 meter persegi.
"This project is an example of individuals and organisations being willing to push the boundaries to unlock new sustainable possibilities. What we've learned on this journey will help not only our business, but also other business operators and property development companies to make a positive impact on the places they occupy and the communities they're a part of.  To be part of this major global sustainability achievement is a source of immense professional and personal satisfaction." – Luke Heard of Acre Farm & Eatery –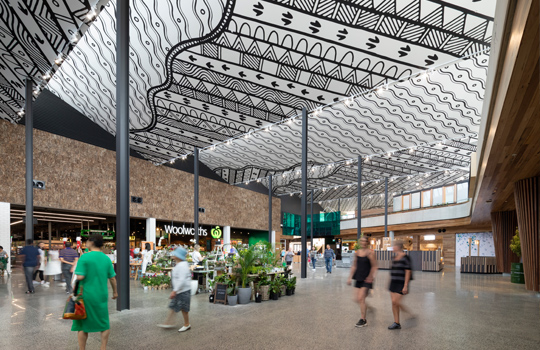 Hasil utama dari komitmen untuk pembelajaran bersama adalah pengembangan 'Greensheet', database bahan bangunan yang komprehensif dari produk yang diperiksa dan digunakan pada Burwood Brickworks. Greensheet akan segera diluncurkan secara publik dan akan menjadi kontribusi yang lancar dan tersedia secara gratis untuk industri, dan fondasi bagi organisasi yang memulai proyek LBC di masa depan.
Greensheet telah menjadi dasar yang kuat untuk kampanye Healthy Materials yang dipimpin oleh Living Future Institute of Australia (LFIA), 'tangan kanan' Australia dari International Living Future Institute. Laura Hamilton-O'Hara, CEO, LFIA mengatakan kemitraan dengan Frasers Property yang dimulai lima tahun lalu kini menjadi yang pertama di dunia.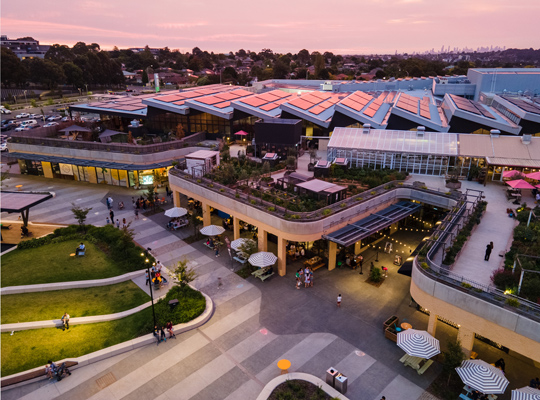 "It was incredibly courageous and pioneering of Frasers Property to take up the challenge and turn ideas into reality. The result is a world-leading, award-winning retail centre that anyone can experience," Hamilton- O'Hara said. Burwood Brickworks sets a new benchmark for our industry but perhaps, more importantly, it defines a pathway for others to follow. Congratulations to the entire Burwood Brickworks team on the Petal Certification" – Laura Hamilton-O'Hara, CEO, LFIA –
Pusat perbelanjaan Burwood Brickworks dirancang oleh NH Architecture yang berbasis di Melbourne, dengan masukan kreatif dari Russell & George. Hacer Group ditunjuk sebagai Kontraktor Utama untuk memastikan konstruksi memenuhi persyaratan desain ketat yang diminta Living Building Challenge.