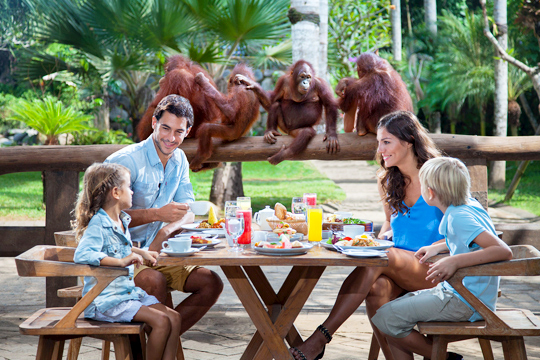 Breakfast With Orangutans at Bali Zoo
Published by Sugar & Cream, Thursday 08 September 2016
The Fisrt in Indonesia
Bagaimana rasanya sarapan dengan orangutan? Tak perlu lama menebak-nebak, karena Anda bisa merasakannya sendiri lewat pengalaman unik yang ditawarkan oleh Bali Zoo. Pertama kalinya di Indonesia, Bali Zoo telah meluncurkan program bertajuk "Breakfast with Orangutans" yang pastinya akan berkesan bagi seluruh keluarga.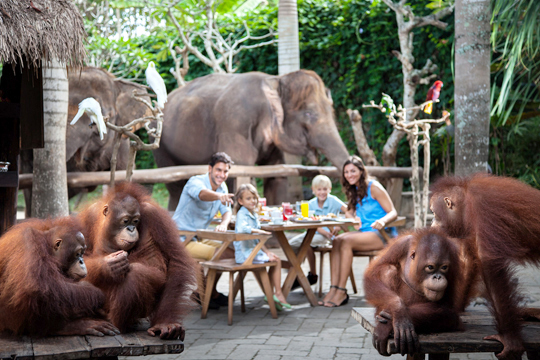 Setelah tiba di lokasi, Anda dapat menikmati kesegaran udara Gianyar, merasakan embusan angin dan kabut pagi yang menggoda, sambil mendengarkan kicau burung dan suara-suara binatang yang bersiap untuk memulai hari. Petugas kebun binatang akan menuntun Anda ke area Sumatran Buffalo House, di mana Anda akan diajak untuk mengamati tiga sampai empat ekor orangutan bermain-main di playground yang terletak di restoran tersebut.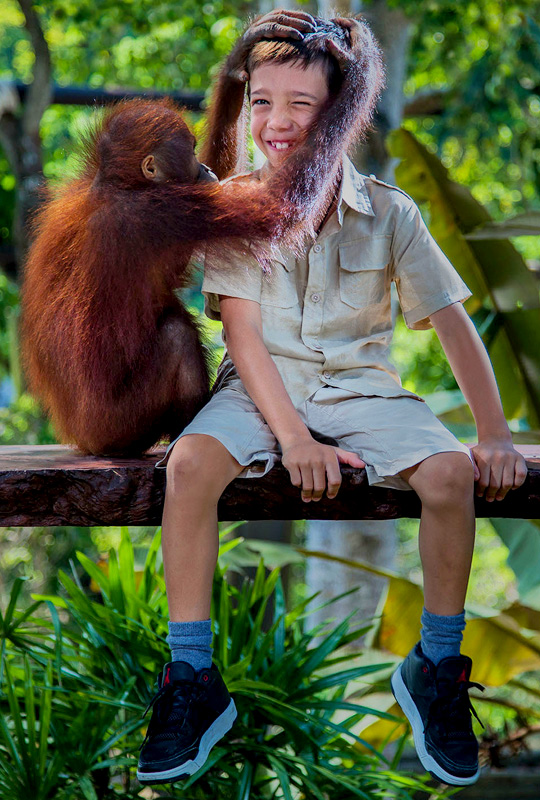 Daya tarik program ini bukan hanya orangutan yang memang menggemaskan, tetapi juga menu sarapan yang luar biasa. Diawali dengan buah-buahan dan jus sayuran maupun jus buah, sarapan akan dilanjutkan dengan roti segar yang baru keluar dari oven dan disajikan dengan mentega serta selai, dan diakhiri dengan satu main course yang bisa dipilih oleh tamu, apakah itu Egg Benedict, Homemade Granola, bahkan Nasi Kuning yang melegenda. Tidak hanya itu, Anda juga akan dimanjakan dengan secangkir kopi tubruk Bali atau English breakfast tea panas yang akan melengkapi sarapan Anda dengan sempurna.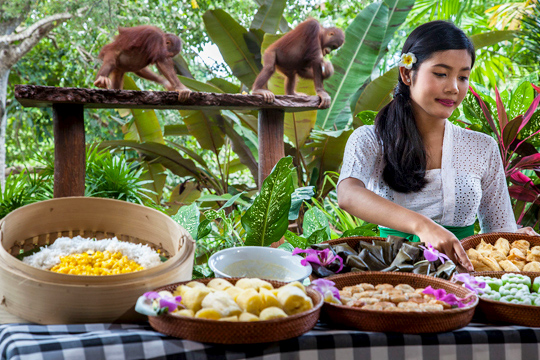 Selain bermain dengan orangutan, Anda juga diberi kesempatan untuk memberi makan gajah serta berfoto dengan gibbon dan burung, sebelum akhirnya tur mengelilingi kebun binatang. Untuk melengkapi pengalaman menarik ini, Anda dapat menginap di The Sancto Villa yang terletak tepat di sebelah Bali Zoo. Tersedia fasilitas antar-jemput agar Anda lebih mudah mengikuti program Breakfast with Orangutan serta program lain yang ditawarkan oleh kebun binatang yang spektakuler ini. (AL)
Simak juga artikle mengenai 10 pengalaman spektakuler lainnya di Bali Zoo yang bisa Anda lakukan.