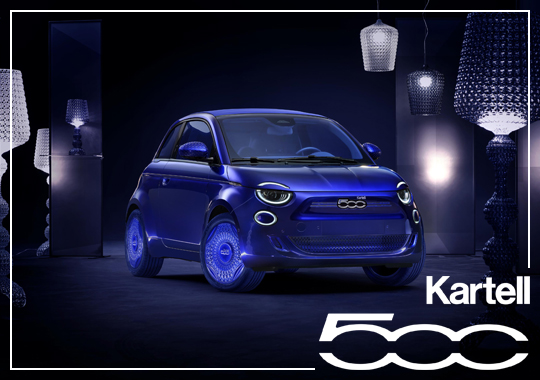 presented by

The New FIAT 500 Full Electric X Kartell
Published by Sugar & Cream, Monday 16 March 2020
Text by Dinda Bestari, Image courtesy of Kartell
Innovation, Creativity, and Quality
"I think this project goes beyond a mere new model or new product, it should be seen as a new form of mobility and design. In brief, it's a beautiful experience that evokes emotions"
Claudio Luti, President of Kartell
Di bulan Maret 2020 ini, Anda pasti akan dikejutkan dengan proyek terbaru dari dua jenama Made in Italy terkemuka berkolaborasi demi tantangan baru dalam sebuah desain untuk kampanye melindungi lingkungan.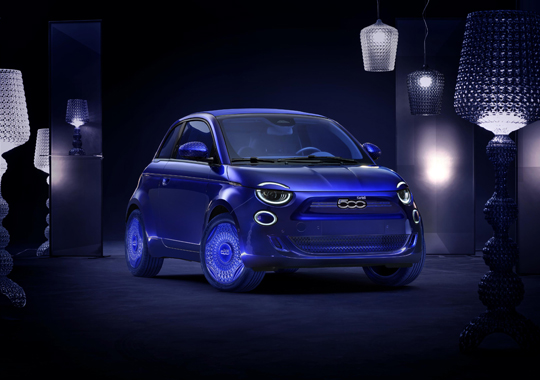 Sebuah proyek baru yang menyatukan dua jenama ternama asal Italia paling ikonis, Kartell dan Fiat, merancang special−edition dalam mendukung peluncuran New FIAT 500 Electric Car. Kreativitas dan inovasi merupakan elemen-elemen yang mengilhami Kartell's one-of-a-kind 500, kombinasi sempurna dari komponen-komponen demi memberi kehidupan pada 'permata' dari desain kontemporer.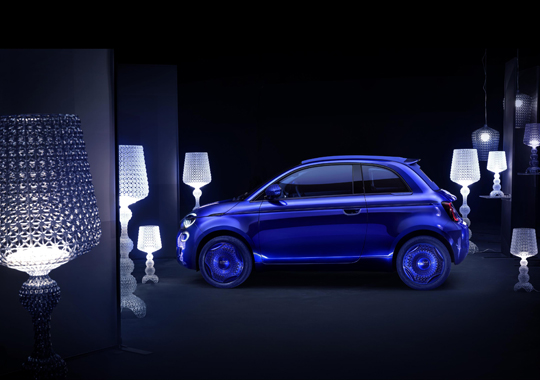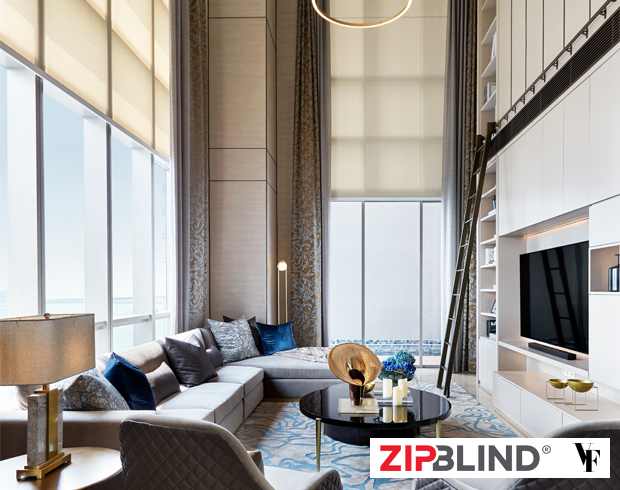 Presented by Zipblind & Vivianne Faye
"Kolaborasi ini menyoroti banyak kedekatan antara perusahaan kami, baik yang ditandai oleh penelitian, inovasi, kualitas dan kreativitas, dan kedua simbol jenama Made in Italy di seluruh dunia. Bagi kami, menjadi bagian dari peluncuran New FIAT 500 Electric Car menjadi yang strategi untuk berbagi serta nilai-nilai dalam konsep baru perancangan dan pembuatan," ujar Claudio Luti, President of Kartell.

Model Kartell 500 terinspirasi dari Kartell Kabuki Lamp, yang dirancang Ferruccio Laviani untuk menjadi leitmotif identitas mobil baru, dengan detail unik yang mengambil struktur lampu dan mengubahnya menjadi fitur khusus dari mobil itu sendiri. Warna biru Kartell (derivasi dari biru Klein) mengekspresikan identitas yang kuat, dan terinspirasi oleh bahan berkelanjutan oleh Kartell. Termasuk polikarbonat daur ulang untuk grille depan, pelak dan pembungkus side mirrors, cat bodi eco-chrome dan polyester yang semuanya didaur ulang untuk kain interior. Kontras antara eksterior biru Kartell serta interior bercahaya membuat bold statement, dengan warna cahaya yang seimbang sempurna antara warm and cold tone.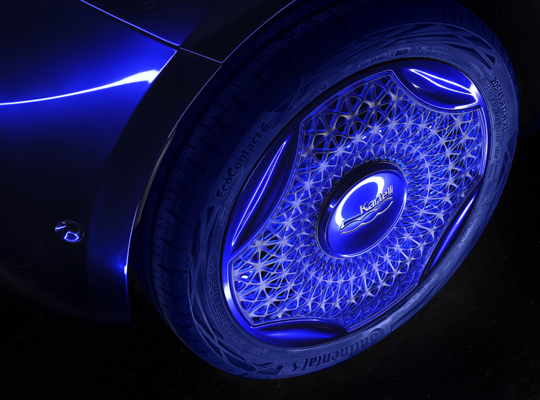 Proyek khusus Kartell untuk Fiat 500 ini, bersama dengan dua nama menonjol lainnya dari merek Made in Italy, Bvlgari dan Armani, didukung oleh Altagamma, merupakan bagian dari kampanye kesadaran yang bertujuan untuk memperbaiki planet ini dengan kebiasaan konsumen yang lebih baik. Tiga mobil akan dilelang, dan hasilnya akan diberikan ke salah satu organisasi lingkungan dari Leonardo di Caprio, yang telah merangkul desain Fiat 500 baru dan menjadi pendukung misi Fiat.