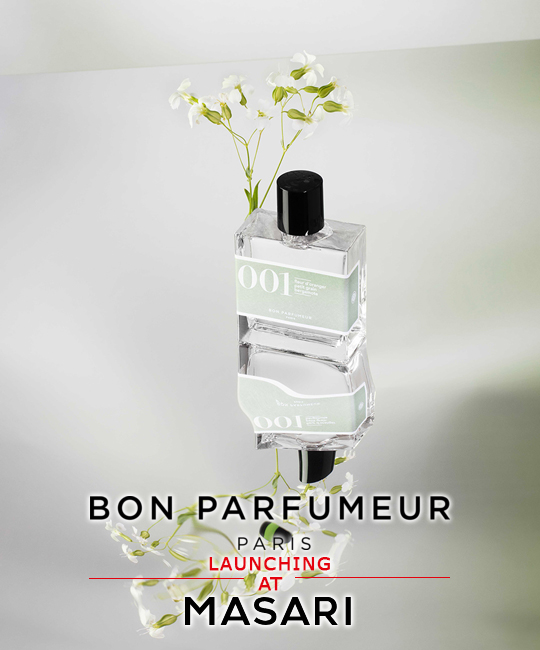 presented by

Bon Parfumeur Launching at Masari!
Published by Sugar & Cream, Thursday 17 June 2021
Text by Dira Rohmatun, images courtesy of Bon Parfumeur
Ready to Join with Bon Parfumeur Family?
Lengkapi koleksi parfum Anda dengan beragam wewangian yang menakjubkan dari Bon Parfumeur. Dengan beragam aroma yang unik, Anda dapat mencampur wewangian ini sesuka hati untuk menciptakan aroma yang luar biasa dan seru! Sangat cocok untuk Anda yang gemar bergonta-ganti parfum mengikuti suasana hati atau pun momen tertentu. Keunikan aroma parfum ini telah hadir di Masari!

Koleksi parfum Bon Parfumeur menggunakan 82% bahan-bahan alami dan bahan baku sintetis yang aman digunakan, serta tidak menggunakan pewarna atau filter UV sehingga tak perlu ragu akan kualitasnya. Aroma yang membangkitkan kembali Parisian Haute Parfumerie ini memiliki label dalam warna dan angka berbeda yang masing-masing memiliki kategori penciuman tersendiri, dan tiga nada utama yang tertulis secara jelas pada kemasannya. Sehingga memudahkan Anda untuk selalu mengingat wewangian yang cocok untuk Anda pakai.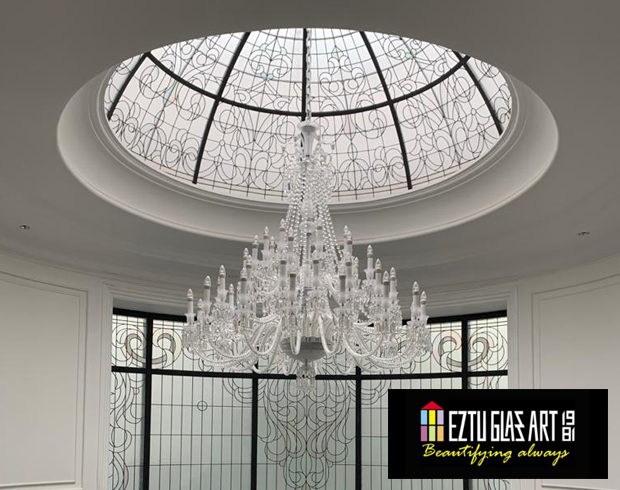 Presented by Eztu Glass
Tiap-tiap kategori pada Eau de Parfum yang dapat dipakai oleh pria dan wanita ini terangkum dalam 10 rangkaian koleksi dengan aroma menggunggah, yaitu: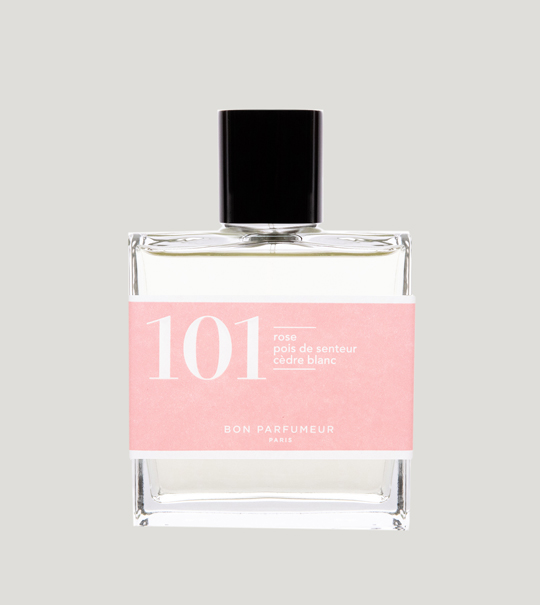 000 Cologne – Grey: Berbahan dasar jeruk (lemon, bergamot)
100 Floral – Light Pink: Wewangian floral
200 Fruity – Yellow: Campuran buah-buahan yang manis
300 Amber & Spices – Red: Aroma rempah-rempah yang sensual dan intens
400 Oriental – Purple: Wewangian oriental yang memancarkan aroma manis vanilla
500 Gourmand – Magenta: Aroma manis seperti dessert
600 Boise – Green: Esensi aroma berbahan dasar kayu
700 Aromatic – Brown: Wewangian aromatic
800 Aquatic – Blue: Wewangian segar seperti aroma air laut
900 Spesial – Black: Aroma terfavorit dalam koleksi ini