Bobobobo Finally Goes Offline
Published by Sugar & Cream, Wednesday 03 October 2018
Text by Auliya Putri, Images Courtesy of Bobobobo
@ Pondok Indah Mall 2
Bobobobo, label retail fashion online, akhirnya membuka gerai offline pertamanya di Pondok Indah Mall 2, Jakarta Selatan. Pada tanggal 27 September 2018 kemarin, gerai ini pun telah diresmikan.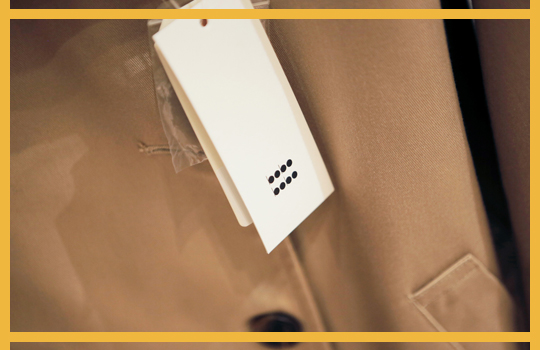 Dalam interiornya, Bobobobo menggandeng studio interior SOW, dimana terlihat serangkaian rel spiral menggantung di tengah ruangan sebesar 75m2, berperan sebagai lemari terbuka dengan cermin besar di hadapannya. Keseluruhan gerai pun diselimuti dengan tirai berwarna emas yang tembus pandang, mengesankan kemewahan yang tiada batas. Memberikan pengalaman berbelanja yang seru, hangat, dan tentunya menyenangkan.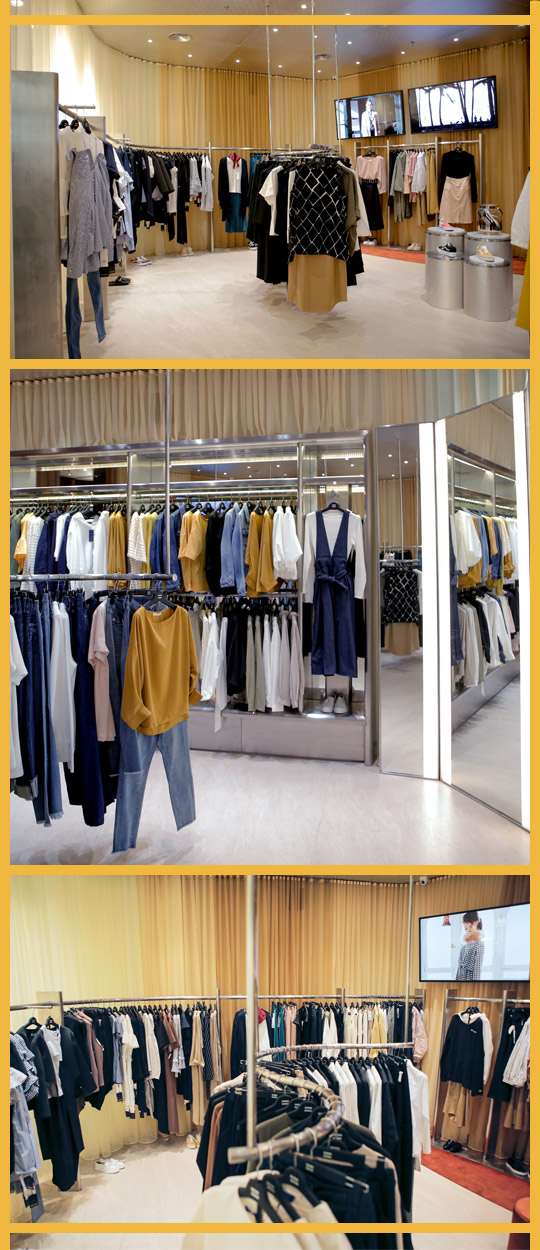 Sajian produknya pun tak kalah lengkap, Bobobobo tetap memberikan pilihan produk dari label terpilih dari seluruh Asia. Mulai dari atasan, bawahan, gaun, jumpsuits, alas kaki, tas, sampai aksesoris lainnya adalah hasil kuratorial yang cermat oleh label ini. Ditambah sensasi pengalaman berbeda dan terbaik yang hanya bisa Anda dapatkan dengan mendatangi langsung gerai ini.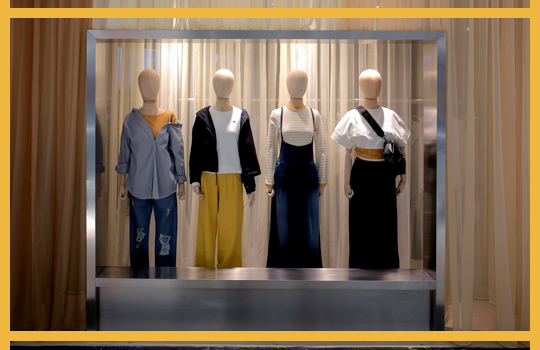 "Melalui gerai ini, kami menawarkan pengalaman yang berbeda dari belanja online: ruangnya intim, dengan pemilihan yang dikurasi, dan memberikan layanan pelanggan yang unggul," ujar Jimmy Akili, Founder and CEO of Bobobobo, pada acara peresmiannya.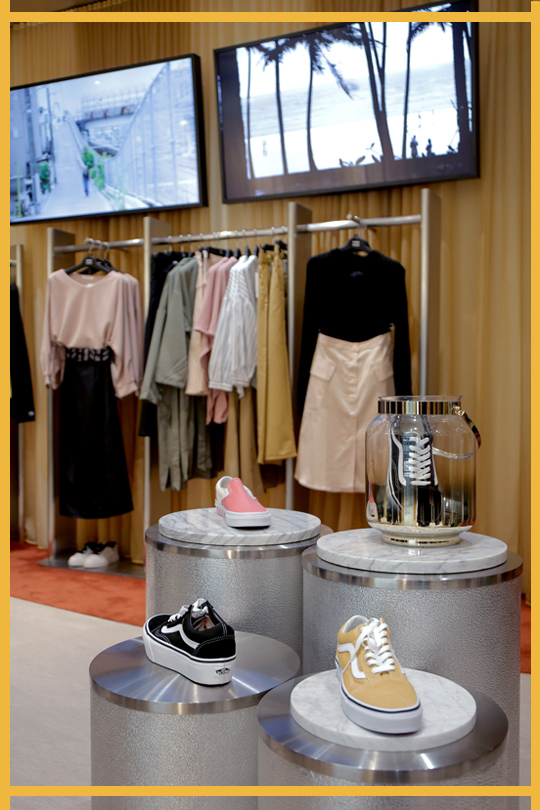 Sekarang, Anda bisa menelurusi pilihan produk secara online lalu mencoba dan mengambilnya langsung di gerai offline. Menciptakan pengalaman online-to-offline tanpa batas dan menyampurnakan pelayanan ke tingkat yang lebih dari sebelumnya.