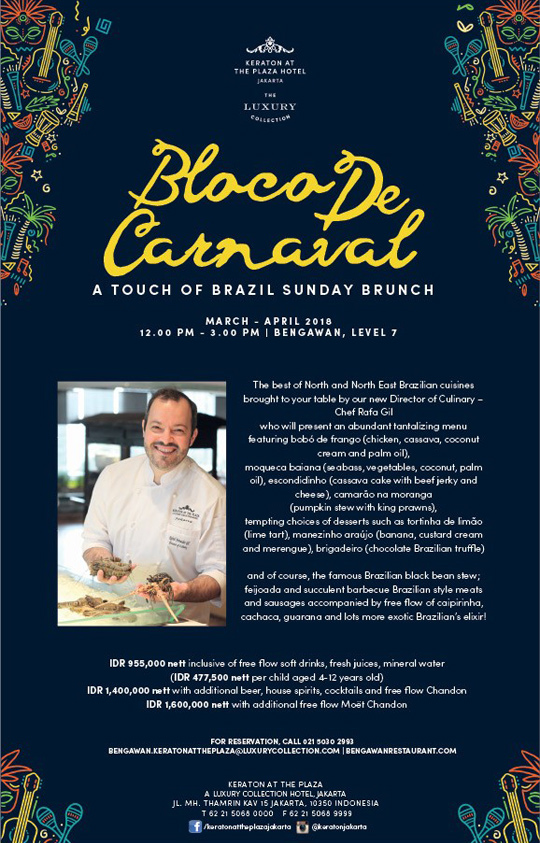 Bloco da Carnaval – A Touch of Brazil Sunday Brunch
Published by Sugar & Cream, Thursday 08 March 2018
Text by S&C, Images courtesy of Keraton at The Plaza
Bengawan Restaurant, Keraton at The Plaza : March – April 2018
Apa yang terlintas ketika mendengar kata Brasil?  Tarian Samba, pantai atau festivalnya? Atau Anda lebih tertarik dengan kulinernya? Dan jangan lupa Brasil mungkin satu-satunya negara yang menyajikan hidangan makanan jauh lebih besar dari piring hidangan di Amerika!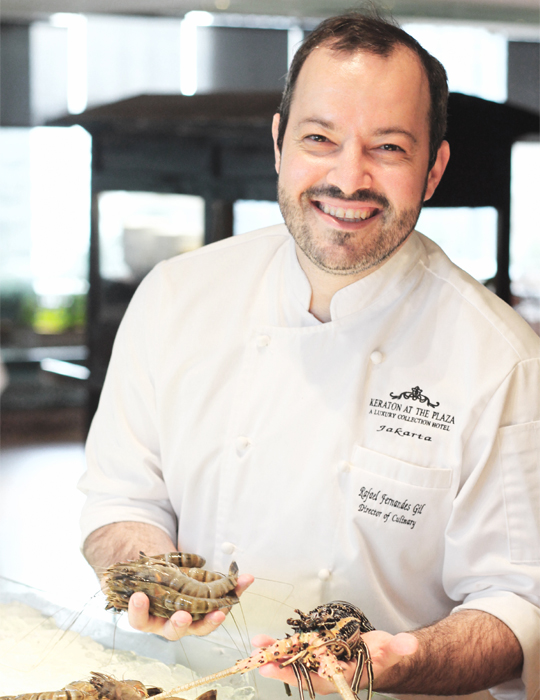 Chef Rafael Gil
Datang saja ke Bengawan Restaurant, lantai 7 Keraton At The Plaza, Jakarta yang baru saja memperkenalkan festival hidangan otentik Brasil dengan nama Bloco do Carnaval. Serunya adalah hidangan otentik terbaik dari bagian utara dan utara timur Brasil tersebut dikelola dan disajikan langsung oleh chef baru dari Brasil yaitu Rafael Gil, Director of Culinary Keraton At The Plaza, Jakarta.
Hidangan otentik ini hanya tersedia on Sunday Brunch dari jam 12.00 PM – 3.00 PM. Dan berlangsung hanya bulan Maret dan April saja.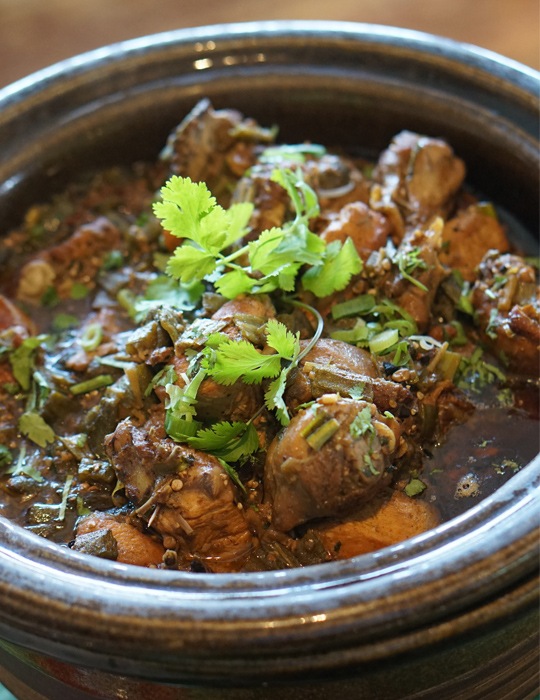 Frango com Quiabo
Perayaan Bloco da Carnaval diperkenalkan secara resmi ke media undangan dan sedikit klien privat dari Keraton pada hari Minggu, February 25, 2018 lalu.
Dalam acara seru diselingin dengan tarian Samba dan live DJ, para undangan diperkenalkan dengan hidangan lezat yang eksotis. Diantaranya terdapat Brazilian Black Bean Stew atau feijoada mendunia (slow cooking),  Bobo de Frango ( ayam, singkong, santan dan minyak kelapa sawit), Moqueca Baiana (Kakap putih masak santan), Escondidinho (singkong, dendeng sapi, keju), Camarão na moranga (sup labu dengan king prawns).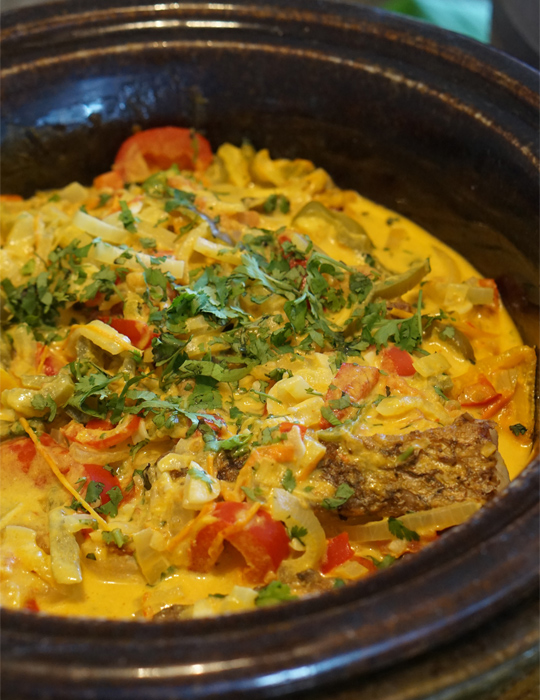 Moqueca Baiana
Negara Brasil juga dikenal dengan kuliner barbequenya (churrascaria) yang mendunia. Turut disajikan dalam variasi jenis daging dan bumbu yang berbeda.
Sepert dikatakan oleh Khika M Mahardhika, Director of Marketing Communications Keraton At The Plaza, Jakarta bahwa hidangan otentik Brasil terbilang langka di Jakarta sehingga ini menawarkan kesempatan emas bagi pencinta kuliner untuk menjajalnya.
Jangan sampai terlewatkan.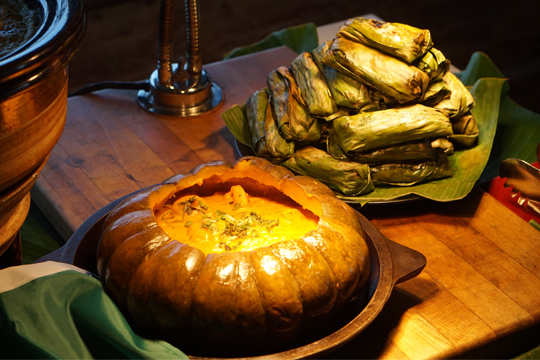 Camarão na moranga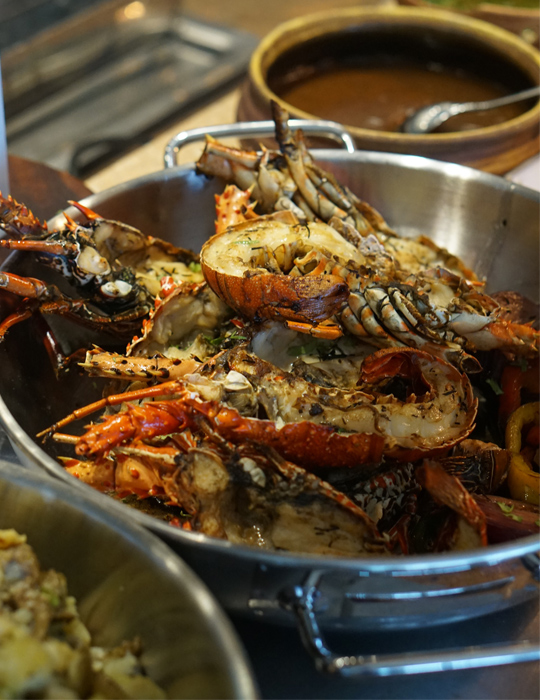 Grilled Lobster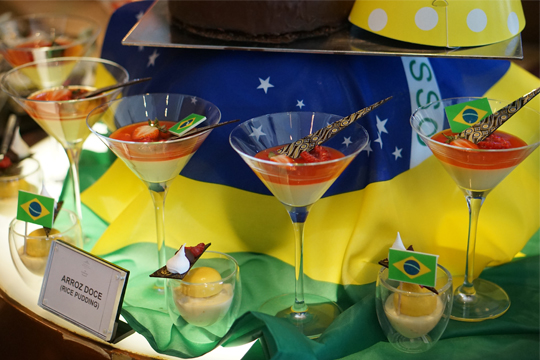 Aros Doce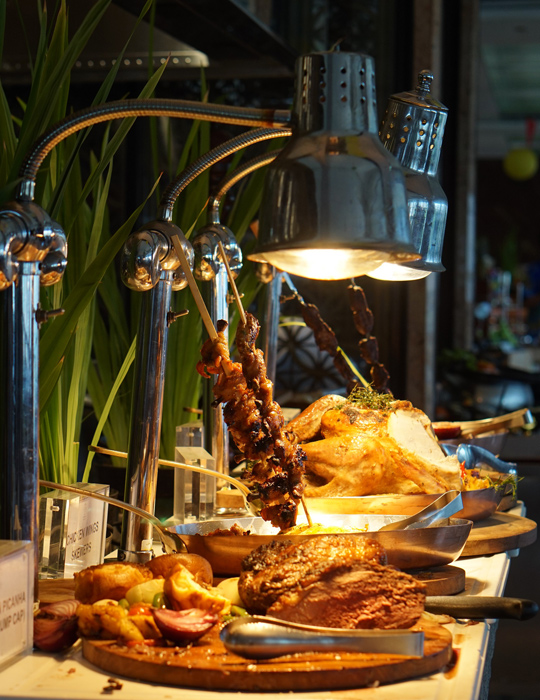 Brazilian Sunday Brunch Grill Station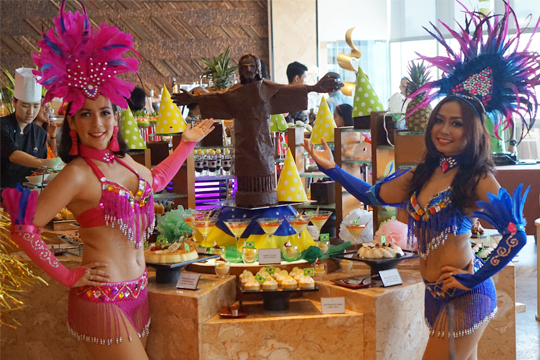 Samba Dancers