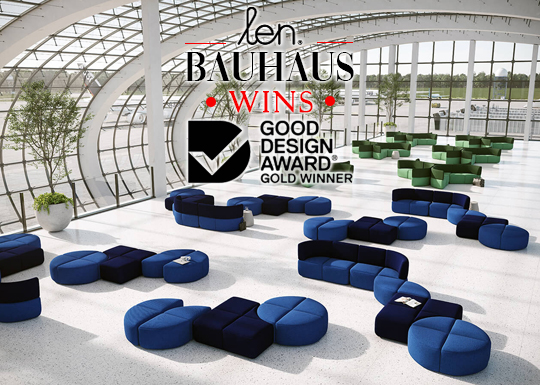 presented by

Bauhaus Wins Good Design Award Gold Accolade
Published by Sugar & Cream, Friday 18 September 2020
Text by S&C, images courtesy of Bauhaus-Lens Furniture
Lens Furniture – Play and Interaction
Setiap inovasi desain yang mampu mendemostrasikan kriteria-kriteria keunggulannya layak mendapat pengakuan berupa penghargaan. Baru-baru ini, model tempat duduk Bauhaus dari Lens (Australia) menerima penghargaan bergengsi Good Design Award Gold Accolade di Australia dalam kategori Product Design Furniture and Lighting.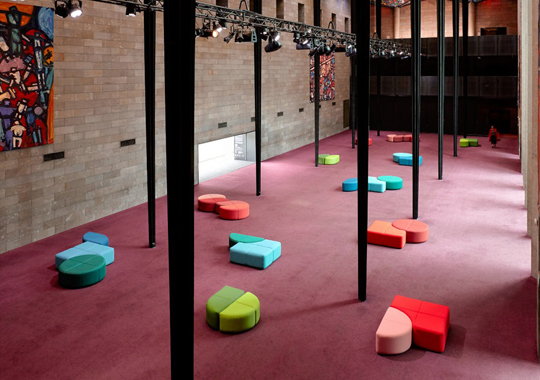 Apa saja keunggulan desain yang berhasil meyakinkan para juri dengan penghargaan bergengsi tersebut?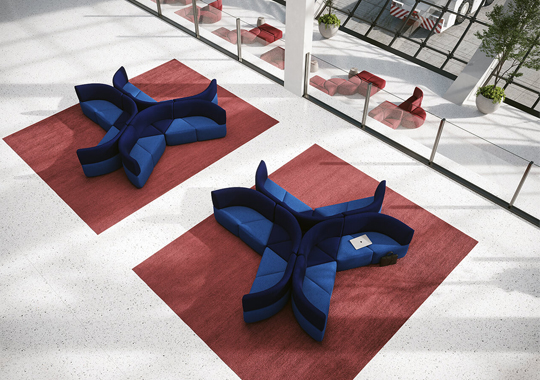 Bauhaus tampil dengan warna ceria dalam variasi bentuk/modular yang dirancang cermat sehingga setiap model sofa tersebut mampu beradaptasi dengan sempurna satu sama lain dalam berbagai bentuk konfigurasi yang memikat. Kemampuannya beradaptasi dalam berbagai bentuk untuk mendefinisikan kebutuhan ruang. Keluwesan dalam berbagai bentuk yang dihasilkan (mengingatkan seni lipat origami) menawarkan rasa ingin bermain, membangkitkan interaksi yang sangat ideal untuk ruang kerja, ruang publik hingga di lingkungan Pendidikan atau akademis.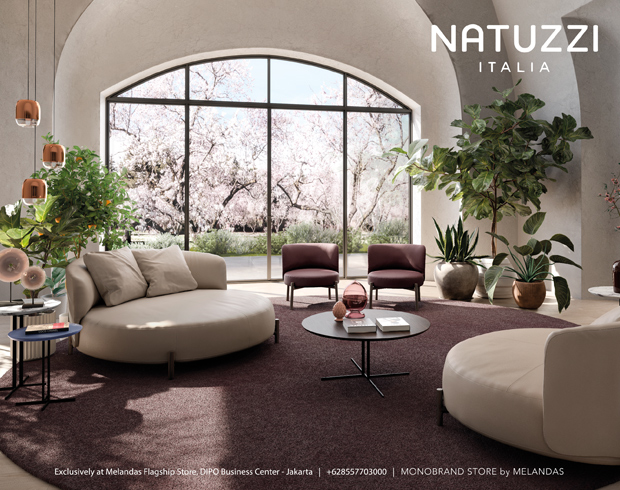 Presented by Melandas Indonesia
Bauhaus dirancang khusus untuk National Gallery of Victoria dan terinspirasi oleh langit-langit kaca mosaik di NGV Great Hall dan blok bangunan kayu Bauhaus Alma Seidhoff-Buscher.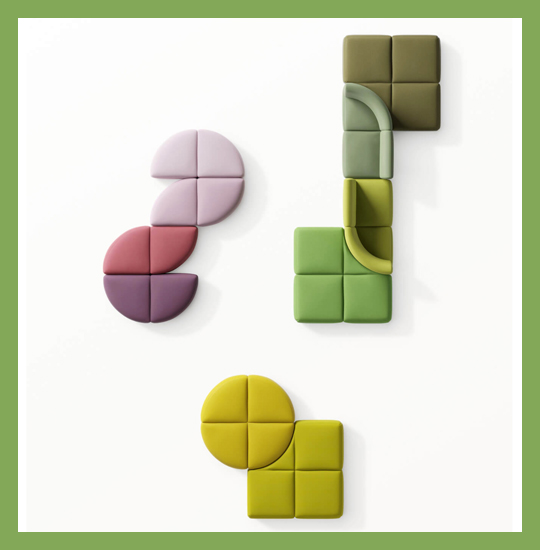 "A playful and well executed system for modular furniture and wonderful to see it in the gallery space. It allows for a true play on colours. So joyful and child-like yet refined and graceful. Furniture as art that truly functions. Beautiful job. " – The Good Design Awards Jury.