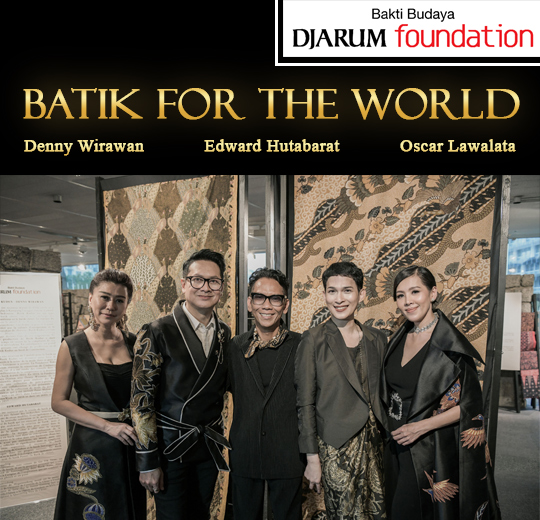 BATIK FOR THE WORLD: KAIN KEBANGGAAN INDONESIA DI KANCAH DUNIA
Published by Sugar & Cream, Friday 07 December 2018
Text by Anggita D.S, images courtesy of Bakti Budaya Djarum Foundation
Batik by Oscar Lawata, Edward Hutabarat, Denny Wirawan :  6-12 June, 2018, Paris, Perancis
Pada bulan Juni lalu, Oscar Lawalata bersama Delegasi Tetap Republik Indonesia untuk UNESCO dengan dukungan Bakti Budaya Djarum Foundation dan Bank Mandiri menggelar "Batik for the World", tepatnya antara 6–12 Juni di UNESCO, Paris, Prancis. Acara ini dibuka dengan kesatuan kain peradaban Indonesia di Hall Salle 1, kantor pusat UNESCO, oleh 3 desainer ternama Indonesia; yakni Oscar Lawalata, Edward Hutabarat, dan Denny Wirawan.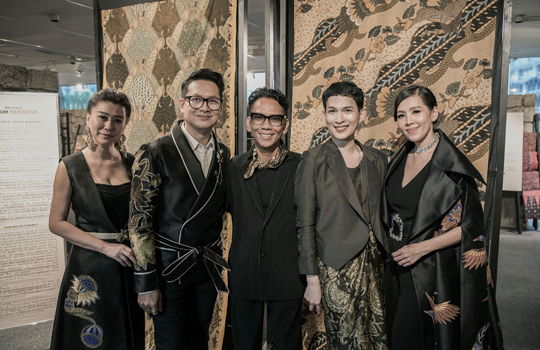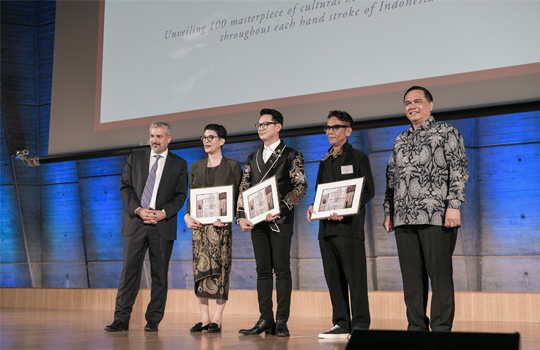 Sebanyak 24 model berjalan anggun dengan mengenakan pakaian hasil para desainer kebanggaan Indonesia ini yang berhasil membuat penonton berdecak kagum. Oscar sendiri membawa batik dari lima daerah di Jawa Timur, di antaranya Madura, Surabaya, Ponorogo, Trenggalek, dan Tuban dalam tampilan koleksi ready to wear. Edward Hutabarat memboyong batik dari daerah pesisiran Cirebon dan Pekalongan, sementara Denny Wirawan akan mengusung keindahan dan keunikan Batik Kudus.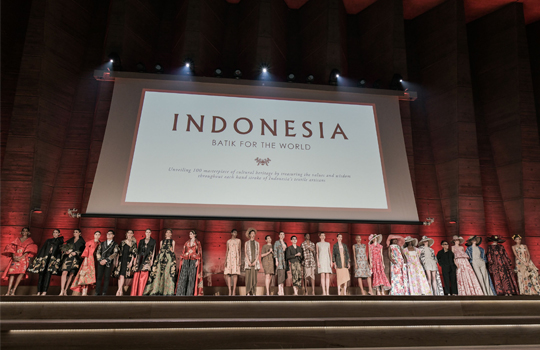 The Designer and Models
Batik sejatinya merupakan inspirasi terbesar bagi Oscar Lawalata dan karyanya. Berbagai macam metode pengolahan batik akan diaplikasikan pada pagelaran kali ini seperti halnya bordir tangan, pewarnaan alam, dan berbagai olahan detail tangan lainnya kedalam koleksi yang menjadi ciri khas Oscar Lawalata Culture. Sementara itu, dengan memadukan motif garis yang menjadi identitasnya, Edward Hutabarat mempresentasikan batik dalam wedding gown, beach wear, resort look, dengan tampilan longgar dan ringan. Lain lagi dengan Denny Wirawan, yang menghadirkan inspirasi koleksi terbaru dari kain Batik Kudus, warisan budaya dari pesisir Jawa Tengah yang berkembang sejalan dengan perkembangan kerajaan di Jawa. Permainan tabrak corak khas Denny Wirawan dengan kain batik Kudus yang menampilkan motif flora dan fauna nan elok dengan penuh warna ceria, dipadu dengan embroidery akan menjadi inspirasi busana cocktail dan evening wear.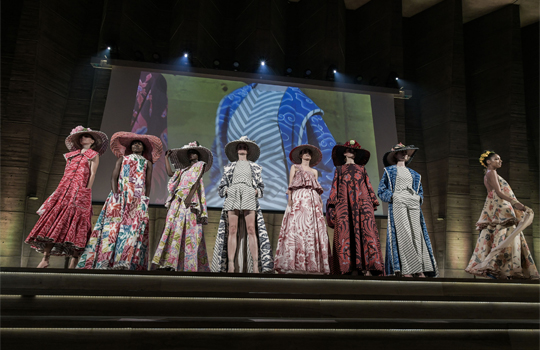 Edward Hutabarat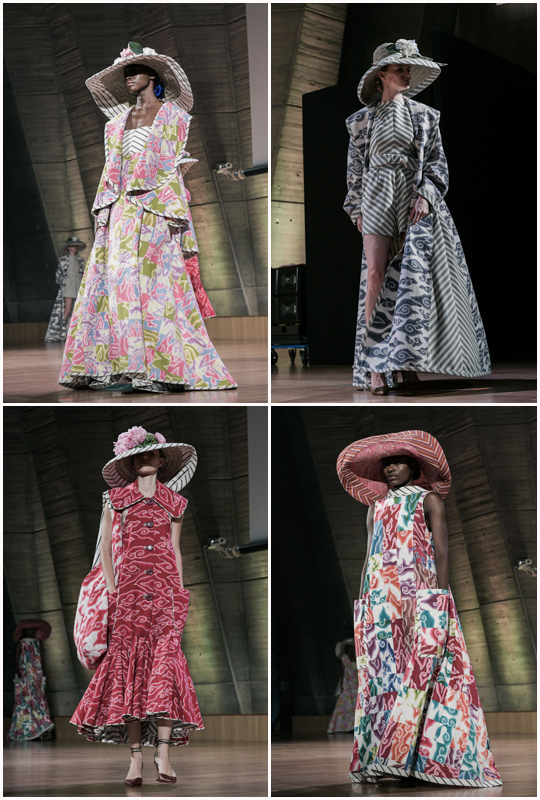 Edward Hutabarat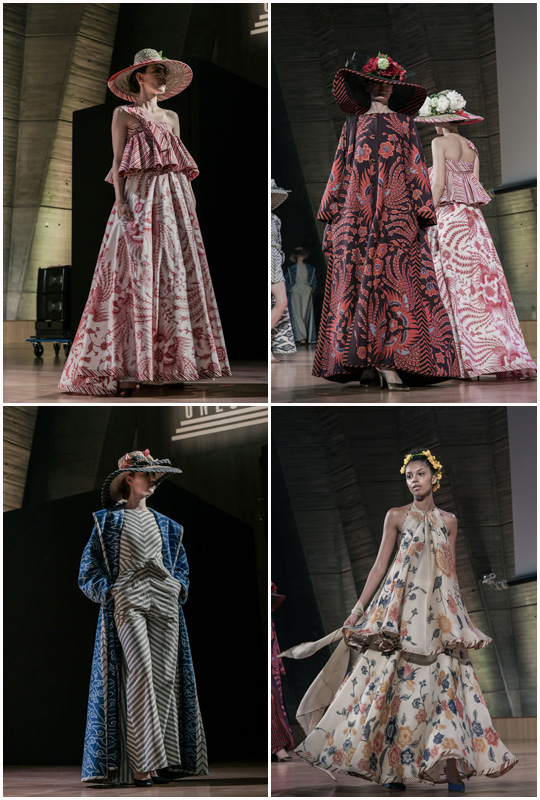 Edward Hutabarat

"Batik for the World" sendiri merupakan inisiatif Oscar Lawalata untuk menunjukkan kembali kekayaan, perkembangan, dan sejarah batik Indonesia dengan menghubungkannya kepada pengrajin batik dan seni fesyen pada masa kini. "Saya menggagas dan mengajak beragam pihak, baik dari pemerintah maupun swasta untuk bersama-sama bergandengan tangan dan menunjukkan kepada dunia bahwa kita memiliki batik sebagai ciri khas yang kuat dan berlangsung selama ratusan tahun. Dukungan dan pembinaan pembatik tradisional penting untuk dilakukan agar esensi batik yang sesungguhnya tidak menyurut," ujar Oscar Lawalata.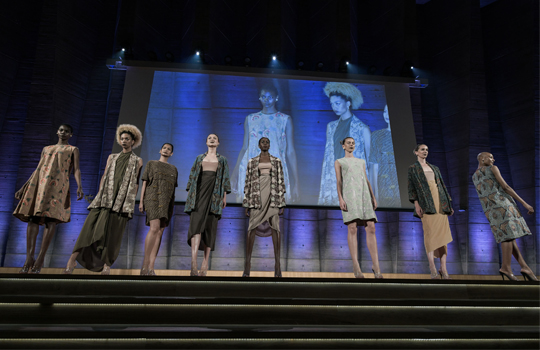 Oscar Lawalata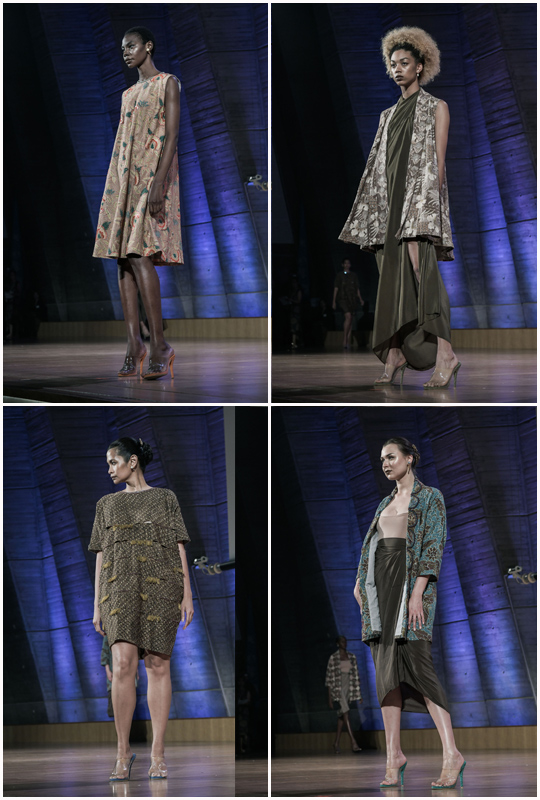 Oscar Lawalata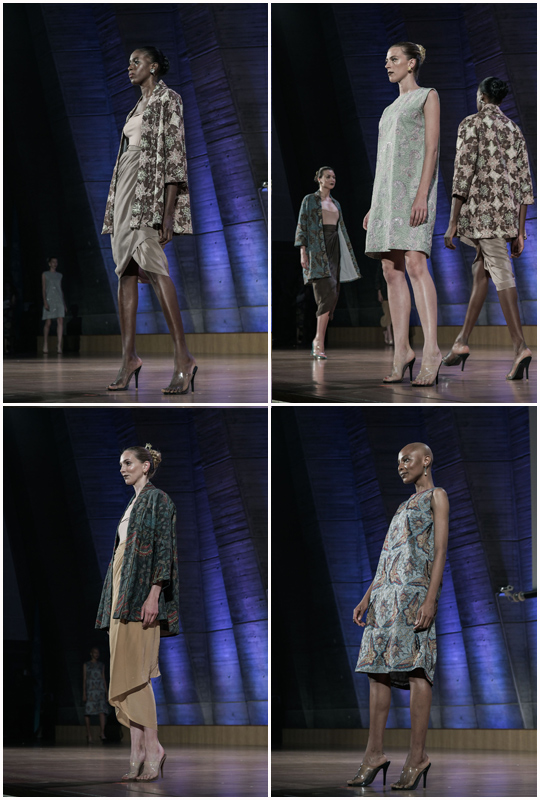 Oscar Lawalata

Selebihnya, sekitar 100 kain batik Indonesia yang dikurasikan bersama Yayasan Batik Indonesia (YBI), Rumah Pesona Kain, dan Oscar Lawalata Culture juga dipamerkan di Hall Miro dan Hall Segur, kantor pusat UNESCO yang dilalui oleh ribuan orang delegasi dunia yang bekerja dan beraktivitas setiap harinya.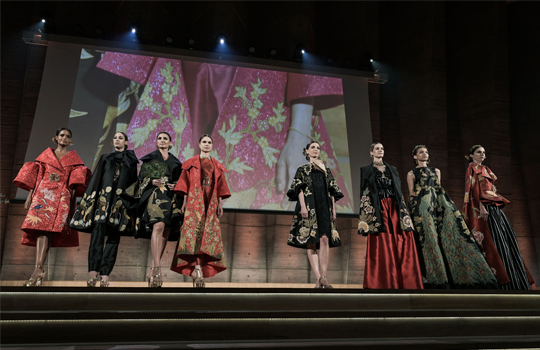 Denny Wirawan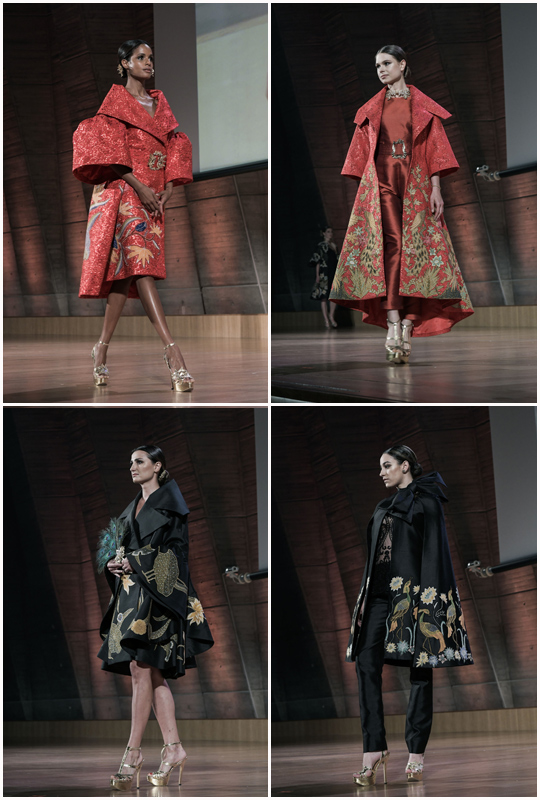 Denny Wirawan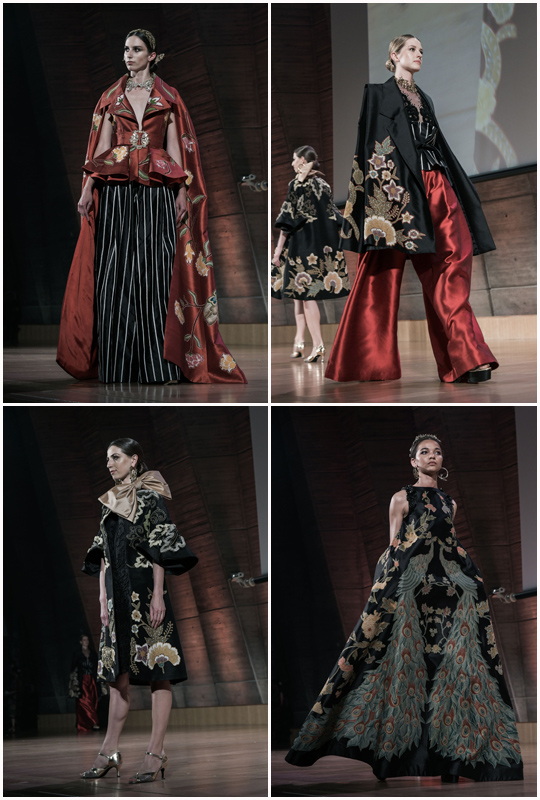 Denny Wirawan