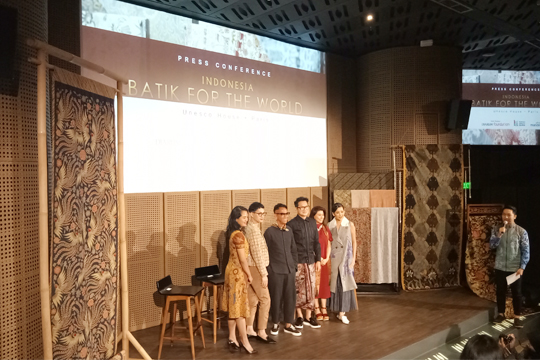 Batik For The World at UNESCO House
Published by Sugar & Cream, Friday 18 May 2018
Text by Auliya Putri, Images Courtesy of Sugar&Cream
6 – 12 June 2018 – UNESCO House Paris, Perancis
Mulai pada 2 Oktober 2009 Batik telah ditetapkan UNESCO sebagai Representative List of the Intangible Cultural Heritage of Humanity tentang warisan budaya tak benda. Dari pengukuhan inilah awal Batik menjadi identitas asli Indonesia di kancah internasional. Berangkat dari inillah, Oscar Lawalata berinisiatif untuk menggelar kegiatan untuk melanjutkan perkembangan Batik Nusantara di mata dunia.
Bersama dengan Delegasi Tetap Republik Indonesia untuk UNESCO dan dukungan Bakti Budaya Djarum Foundation serta Rumah Kreatif BUMN terlahirlah sebuah pagelaran 'Batik For The World' yang dilangsungkan pada 6 hingga 12 Juni 2018 di markas besar UNESCO di Paris.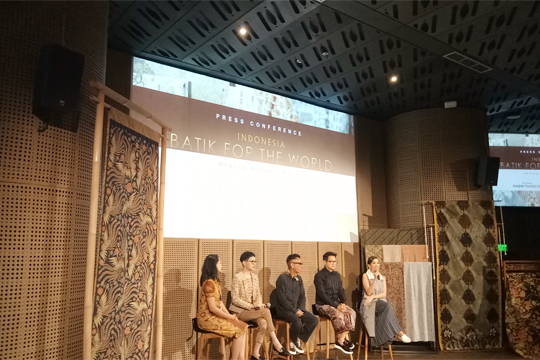 Melalui acara ini Oscar bersama dua desainer ternama Indonesia, Edward Hutabarat dan Denny Wirawan siap menghadirkan sebuah pagelaran busana. Wastra Nusantara yang identik digunakan oleh para raja dan ratu dihadirkan dalam bentuk busana cantik khas masing-masing desainer. Oscar Lawalata membawa Batik dari lima daerah di Jawa Timur dalam balutan busana bertema cocktail dress. Lalu Denny Wirawan melanjutkan koleksi Wedari nya membawa Batik Kudus yang didesain modern kontemporer. Sedangkan Edward Hutabarat dengan Batik Cirebon dan Pekalongan yang Ia sulap menjadi busana pengantin.


Tak hanya sampai disitu, Batik For The World juga akan memamerkan 100 kain Batik Indonesia yang sudah dikurasi bersama Yayasan Batik Indonesia, Rumah Pesona Kain, dan Oscar Lawalata Culture. Serangkaian program juga telah disiapkan, seperti nantinya dapat dijumpa area pengrajin yang menampilkan demo bagaimana proses membuat Batik. Hingga talkshow mengenai industri Batik Indonesia dan perkembangannya, tradisi Batik dan budayanya, serta cara memakai kain Batik itu sendiri.