presented by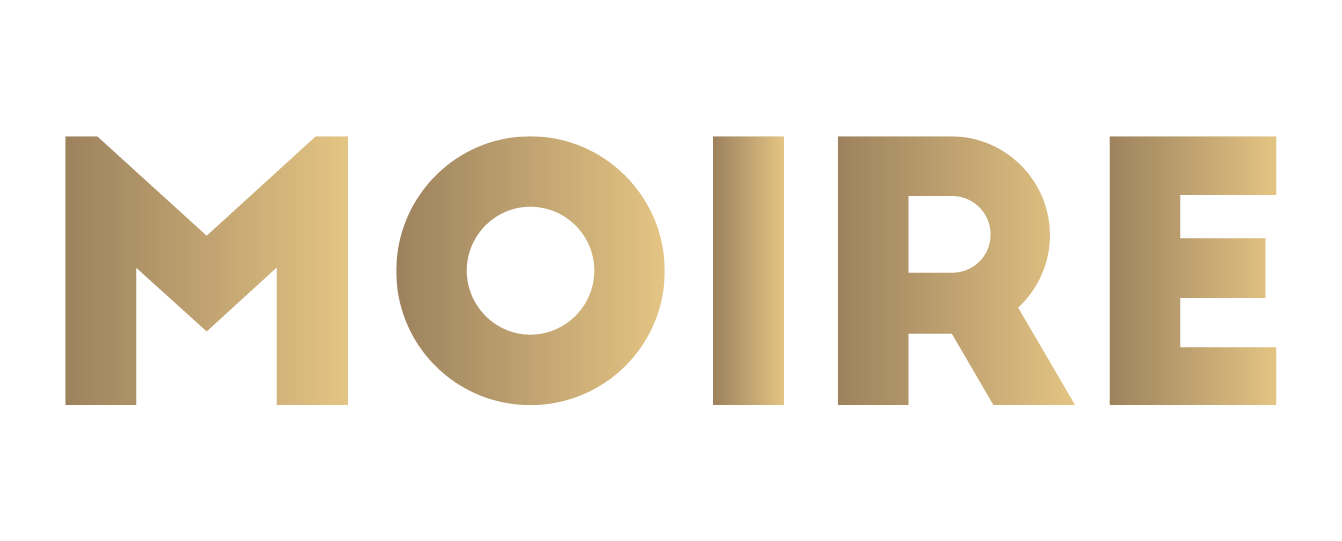 BAROVIER&TOSO: MAGRITTE CHANDELIER
Published by Sugar & Cream, Tuesday 12 July 2022
Images Courtesy of Barovier&Toso
"Reality is never what it seems: truth is above all imagination"
Pesta desain Salone del Mobile.Milano bulan Juni 2022 lalu juga menjadi panggung bagi Barovier&Toso untuk memperkenalkan koleksi terbarunya, Magritte Chandelier. Berdasarkan matriks surealis, koleksi ini memberikan pesona desain avant-grade seperti awan kristal yang melayang.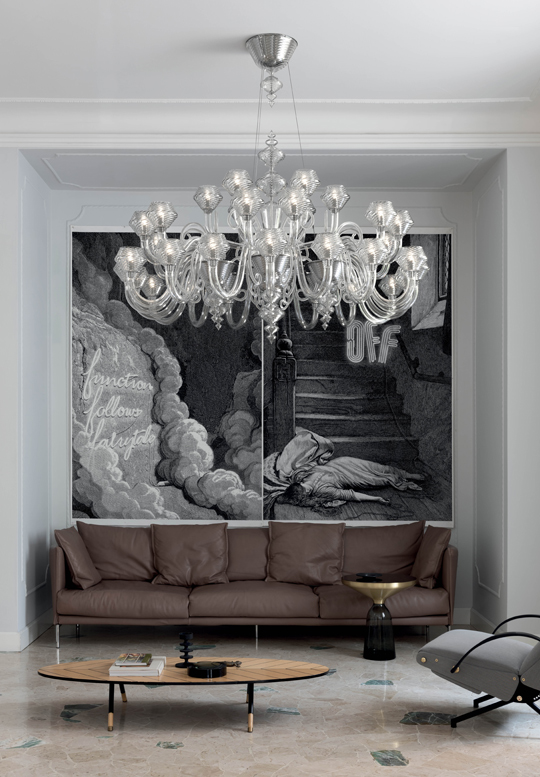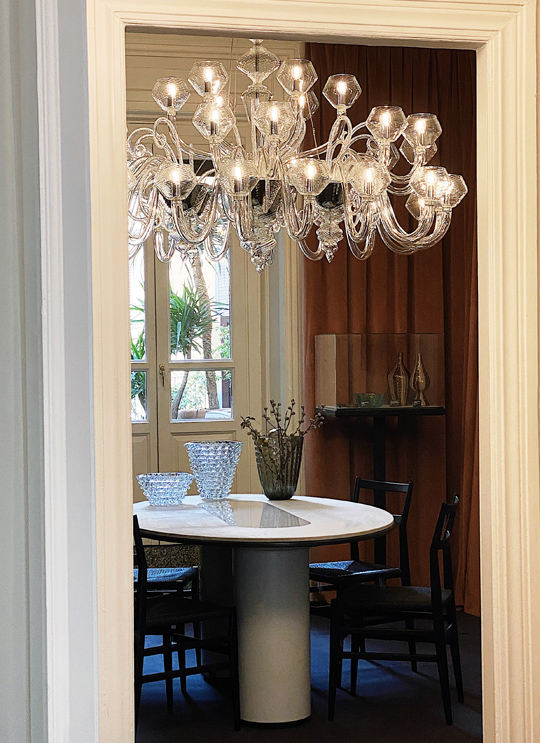 Bila biasanya label memilih untuk tetap memakai langkah tradisional dalam produksinya, pada koleksi ini label menyatukannya dengan interpretasi modern dan inovatif. Sebuah dinamika baru antara cahaya, bentuk, dan dimensi, sebagai sebuah penghargaan pada proses blown glass.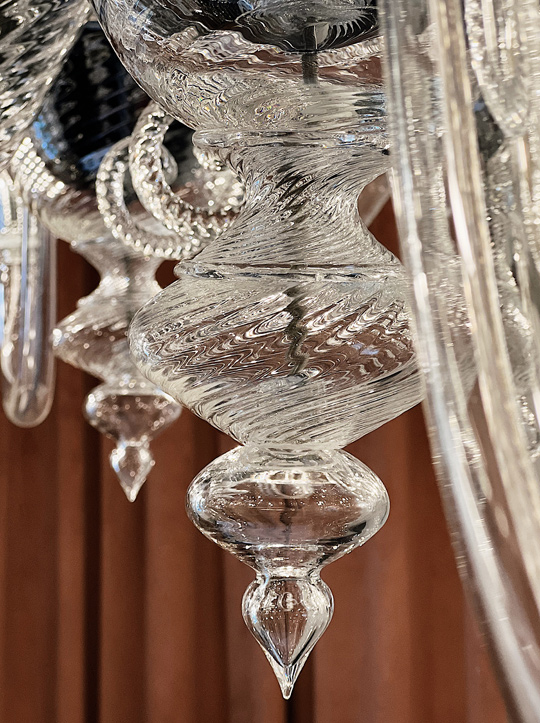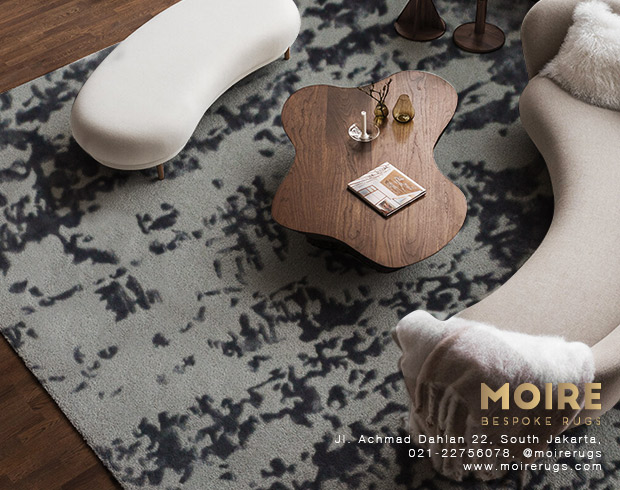 Presented by MOIRE Rugs
Seperti namanya, koleksi lampu ini terinspirasi dari pelukis terkenal abad 20-an yaitu Magritte. Dan moto pelukis "banish the already seen from the mind and seek the unseen", menjadi ide awal pembuatan koleksi. Dimana lampu memiliki konsep ilusi sebagai peran utamanya.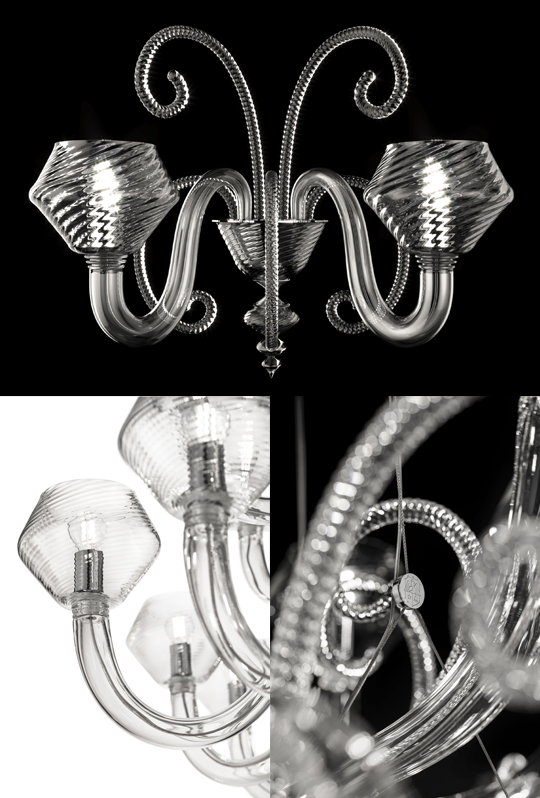 Sistem pemasangan langit-langit yang inovatif membuatnya tampak melayang di udara, seperti awan cahaya. Efeknya mengejutkan, benar-benar tak terduga, dan membuka imajiner novel yang berakar pada mimpi. Dengan pengaturan teatrikal dan elegan, lampu gantung Magritte tetap tampak ringan dan tenang.

Lampu gantung Magritte tersedia dalam berbagai model dan ukuran. Koleksinya juga termasuk versi wall sconce dengan dua lampu. Untuk elemen kaca, katalog menawarkan warna abu-abu, pasir, hijau zaitun, nila, biru kadet, periwinkle dan emas, serta kristal transparan murni. Seluruhnya dengan finishing shiny chrome dan galvanized gold untuk bagian logamnya. (AP)