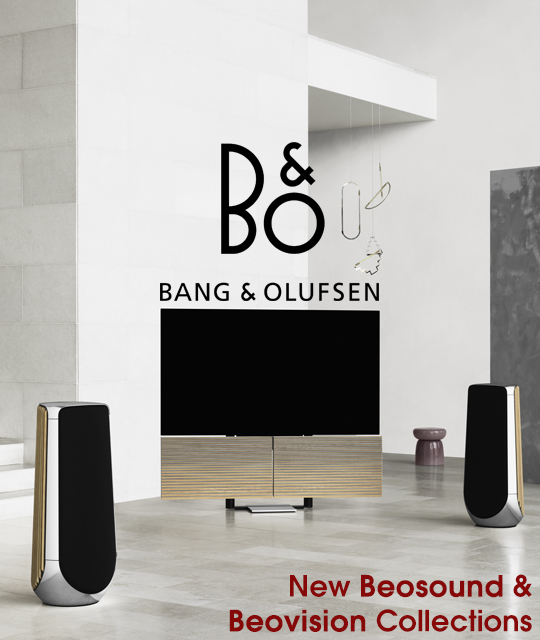 presented by

Bang & Olufsen : The Ultimate Beosound Stage Soundbar & Beovision Harmony
Published by Sugar & Cream, Friday 13 March 2020
Text by Auliya Putri, Images Courtesy of Bang & Olufsen
Luxury Entertainment at Your House
A little touch of magic from Bang & Olufsen : new Beosound Stage and Beovision collections. A small luxurious items that can deliver a new awesome experience to your life.

Kolaborasi dengan NORM Architects membawa Bang & Olufsen pada koleksi Beosound Stage, soundbar speaker perdananya. Patut dibanggakan karena visinya adalah untuk menciptakan sebuah soundbar dengan desain elegan, tersematkan inovasi terkini, memungkinkan Anda untuk mendapatkan pengalaman audio dengan dimensi mendalam hanya cukup dari satu soundbar ini. Ditambahkan teknologi terbaru dari Dolby Atmos, soundbar ini sanggup menghasilkan audio dalam efek tiga dimensi.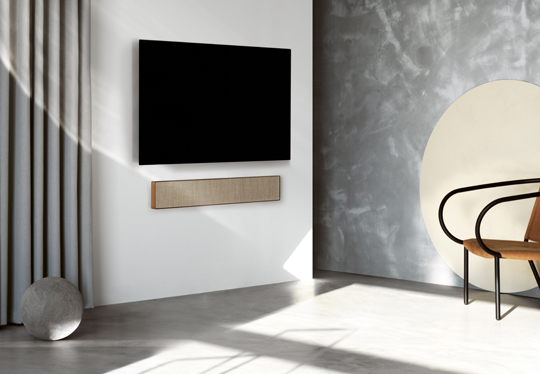 Beosound Stage Soundbar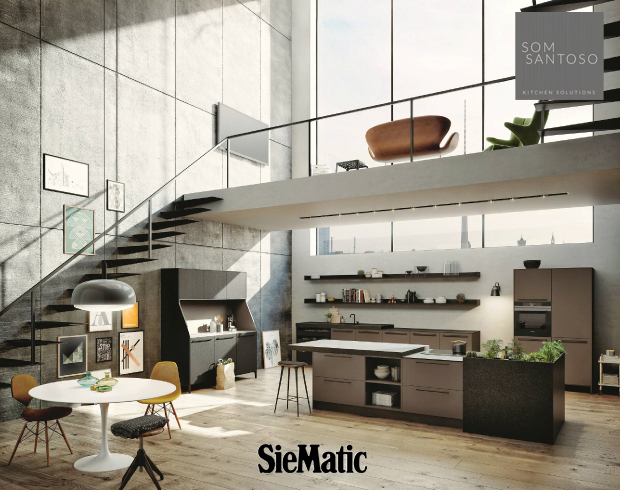 Presented by Som Santoso
Desain khas Skandinavia yang minimalis, anggun nan sederhana menjadikannya sebagai 'a center of attraction in any room'. Soundbar ini pun memiliki titik fokus pada bingkainya yang terbuat dari aluminium bernada perunggu. Terdapat panel kontrol pada bagian atas bingkai yang terintegrasi oleh sensor, mewujudkan pertemuan cantik antara estetika dan fungsi. Dilengkapi dengan fitur ToneTouch, Beosound Stage memberikan Anda sebuah kenyamanan lebih saat mengatur suara sesuai dengan situasi yang sedang Anda lalui. Selain menawarkan pengalaman suara dari film kesayangan Anda lebih seru, Beosound Stage juga mampu menjadi teman setia dalam mendengarkan musik-musik kesukaan Anda melalui fitur bluetooth.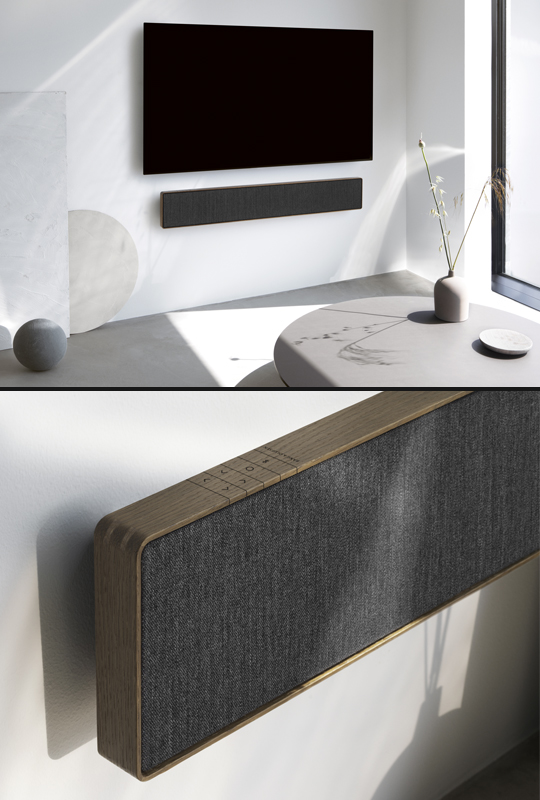 Beosound Stage Soundbar
For all movie and music lover, Bang & Olusfen Beovision Harmony maybe can be your perfect partner. Not like your ordinary TV and speaker combo, koleksi ini menghadirkan sebuah kinerja koreografi teknologi terkini. Pergerakan speaker tertutup saat tidak terpakai sedikit menyembunyikan layar televisi OLED LG 4K 77" dan akan terbelah dua membuka, membentuk horizontal, saat dinyalakan. And let the magic unfold? Please watch the video below :
Estetika klasik khas furnitur Denmark di abad pertengahan, menjadi konsep utama dibelakang rancangan desain Beovision Harmony. Bentuk minimalisnya dibuat melalui material alami yang mengungkapkan teknik pengerjaan yang luar biasa. Tentu saja, Beovision Harmony juga terhubung dengan fitur Beolab yang memberikan kualitas audio surround kelas premium. Dan dengan fitur Beoremote One, koleksi ini memberikan kenyamanan lebih saat menonton video maupun mendengarkan musik. Untuk Anda yang menyukai fasilitas streaming, perangkat Apple AirPlay 2, Bluetooth, maupun Chromecast sudah tersemat di dalamnya. Dirancang untuk kenyamanan paripurna, a luxury toy ini juga menawarkan pengalaman mendengar audio lebih fenomenal tanpa harus keluar rumah.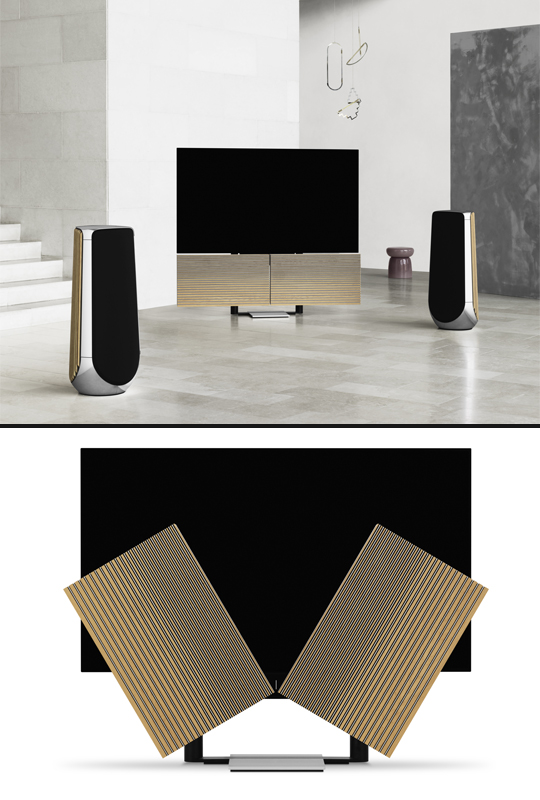 Beovision Harmony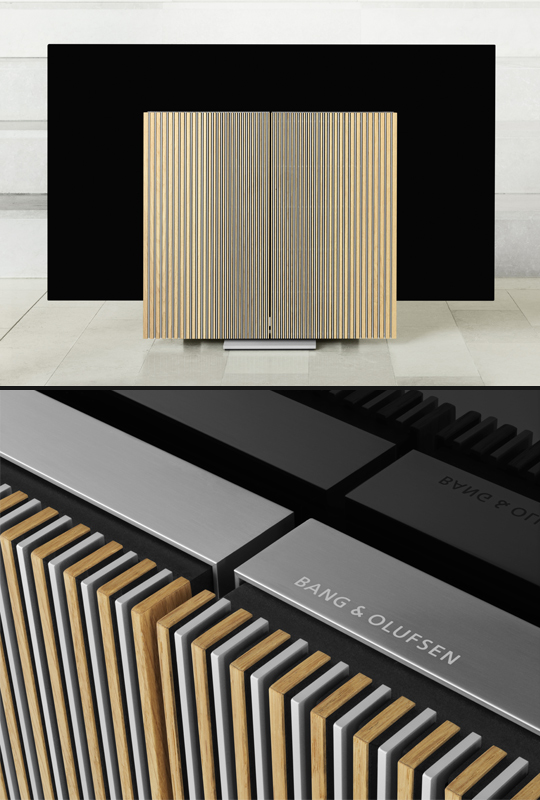 Beovision Harmony