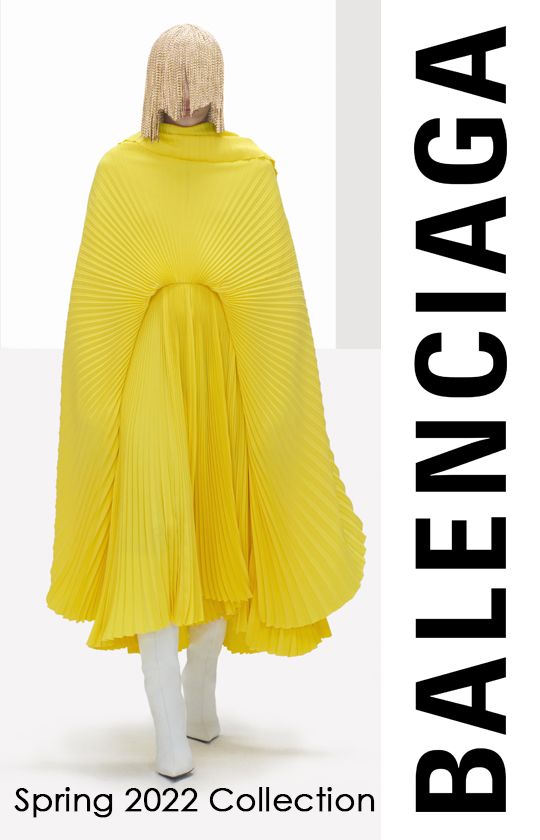 presented by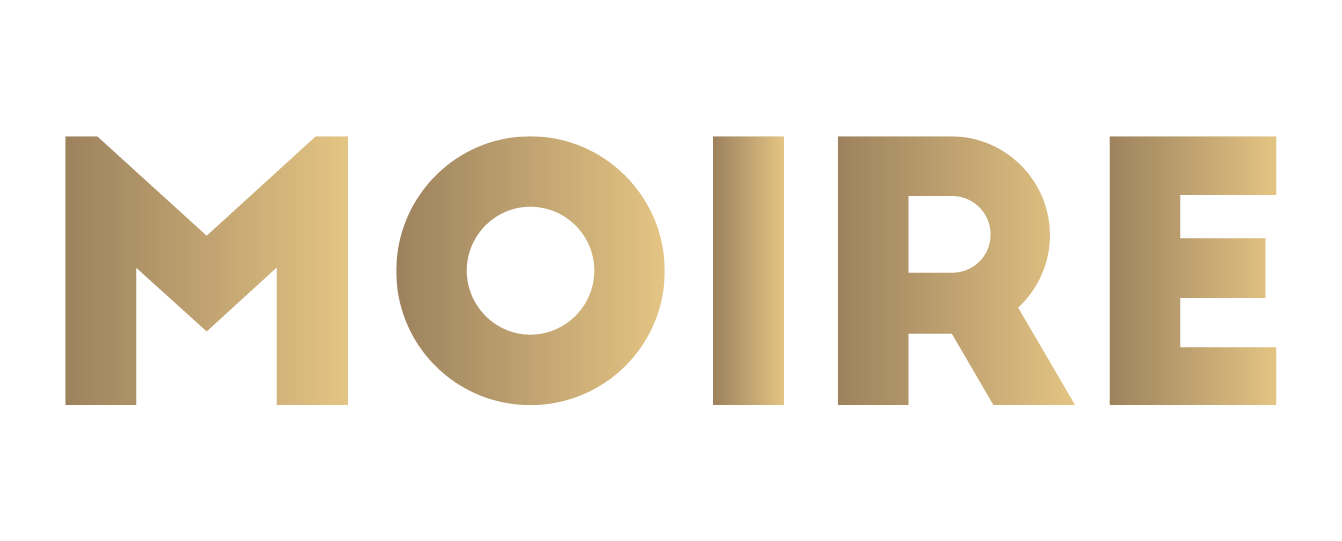 Balenciaga Clones Spring 2022 Collection
Published by Sugar & Cream, Tuesday 06 July 2021
Text by Auliya Putri, Images Courtesy of Balenciaga
Reality Through the Lens of Technology
Sudah setahun ini dunia dalam masa dimana segala kegiatan dilakukan melalui virtual atau online. Belum lagi bagaimana setiap individu mempresentasikan dirinya dalam dunia virtual dengan segala polesan yang tentunya bukan make-up. Selain itu kepribadian dan segala hal bisa dibuat sedemikian rupa berkat aplikasi-aplikasi mendukung. Technology creates alternate realities and identities, a world of digital clones.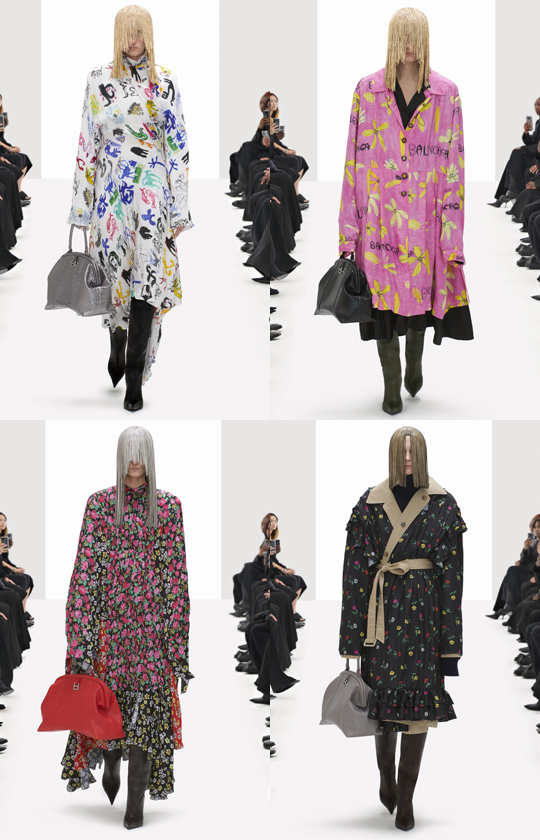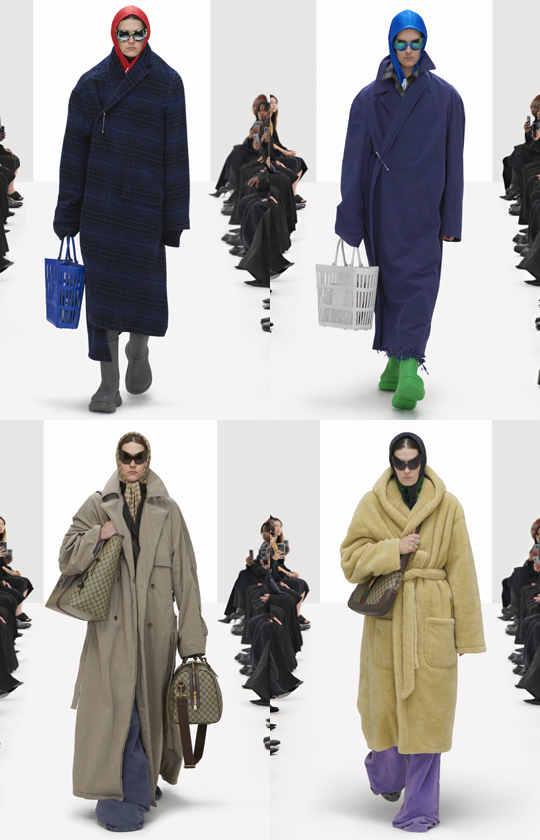 Mengilustrasikan fenomena ini, Demna Gvasalia, Creative Director of  Balenciaga bermain pada bentuk dan konsep baru salah satunya ialah The Hacker Project. Dalam konsep ini, Balenciaga menggabungkan desain esensial dari label Gucci. Sebagai bentuk eksplorasi ide-ide keaslian dalam industry fashion. Seperti apa eksekusinya? Salah satunya ialah desain monogram berlian double-G diubah menjadi logo double-B dalam palet tone-on-tone ikonik Gucci pada berbagai barang kulit dan aksesori klasik. Ada juga pada produk tas diberikan tag bertuliskan This Is Not a Gucci Bag.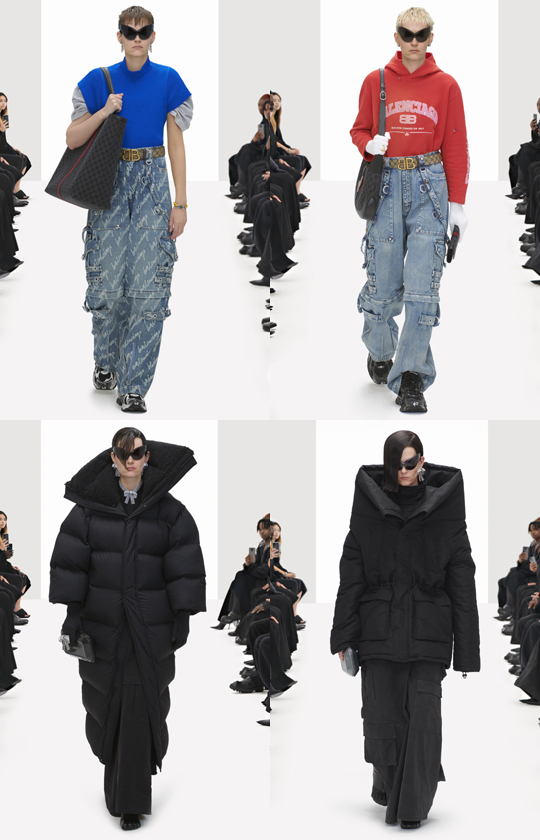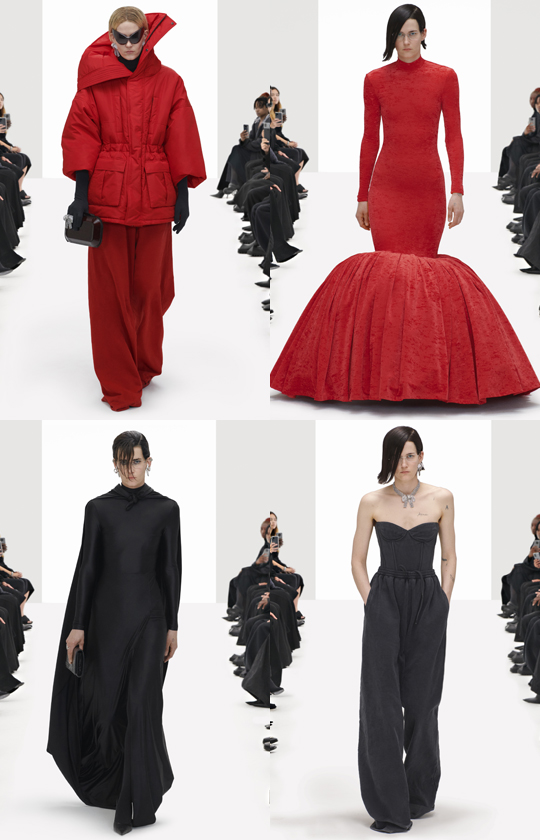 Balenciaga juga memasuki dunia dekonstruksi dalam beragam siluet. Trencjes, coat dresses, gaun, mantel, dibuat dalam siluet seperti kempompong dengan motif cetakan grafis yang juga menyentuk konsep teknologi. Beragam koleksi lainnya pun dibuat multifungsi seperti Celana kargo taktis berubah menjadi baju dan celana raver gaya gothic cyber.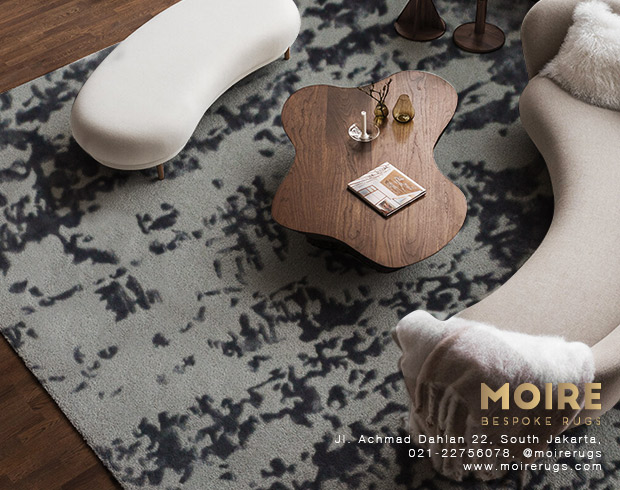 Presented by MOIRE Rugs
Dari segi alas kaki, sekali lagi Balenciaga berkolaborasi dengan label Crocs, Balenciaga Crocs 2.0, dimana kali ini koleksi menampilkan clog klasik dalam bentuk pumps, boots, dan platformed pool slides. Juga tersedia beragam koleksi tas seperti Mag Basket dalam kulit thermoformed, Fast Clutch dalam serat karbon yang menyerupai bentuk kemasan makanan cepat saji, Monday Shopper dengan cetakan kulit sapi lembut, dan Hourglass Frame dalam volume besar.