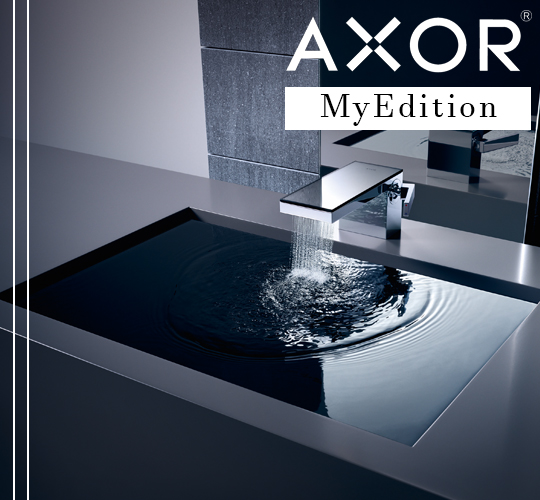 presented by

AXOR MyEdition by PHOENIX
Published by Sugar & Cream, Thursday 21 November 2019
Text by Farida Esti image courtesy Axor
Anniversary Collection : The Age Of Individualisation
Setelah perjalanan 25 tahun, AXOR memperkenalkan AXOR MyEdition sebagai anniversary collection pada acara Salone del Mobile di Milan tahun 2018. Di Indonesia sendiri, tap yang memiliki desain unik ini diluncurkan pada 14 November 2019 lalu. AXOR MyEdition merupakan produk kolaborasi terbaru AXOR dengan Phoenix Design, pemenang "Red Dot Design Team 2018". Koleksi ini terdiri dari 9 produk yang mencakup wastafel, bidet, dan bathtub.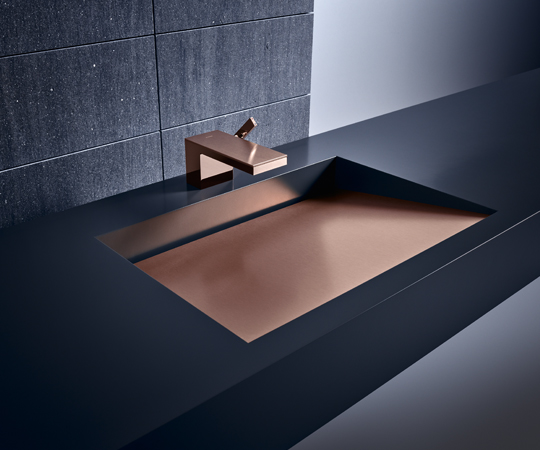 AXOR MyEdition – FinishPlus Ambience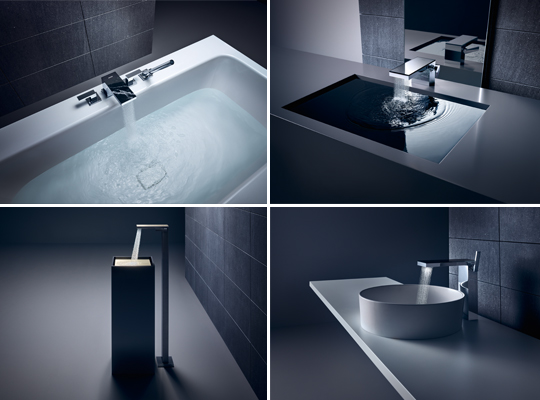 Axor MyEdition – Black Marble Three Hole Bathtub Ambience, Chrome Glass Water Ambience, Freestanding Ambience, dan Lowriser Water Ambience.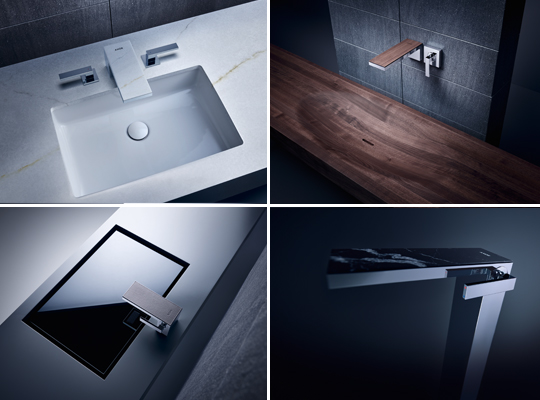 Axor MyEdition – White Marble Three-Hole Ambience, Wallmounted American Walnut Ambience, Leather Plate Ambience dan Black Marble Plate Ambience.

Produk tap terdiri dari dua bagian yaitu body dan plate. Tersedia dalam dua jenis lapisan, chrome dengan mirrored glass dan chrome dengan black glass. Bagian tap juga bisa dikombinasikan dengan AXOR FinishPlus PVD, lapisan permukaan dengan material khas AXOR seperti metal, kayu, marmer, dan kulit. Lebih dari 350 pilihan desain, anniversary collection ini menyediakan berbagai kebutuhan Anda. "Kami membuat produk personal melalui desain interior bernuansa mewah. Dengan koleksi AXOR MyEdition, kami menciptakan area personal kreatif dengan warna, material, dan motif yang tergabung dalam produk tap," ucap Andreas Diefenbach dari Phoenix Design.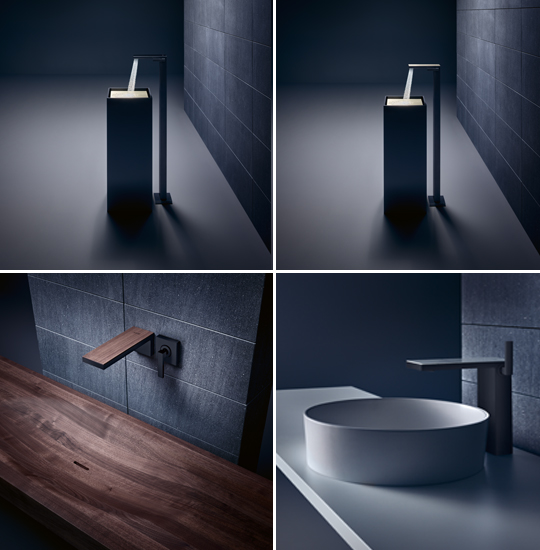 AXOR MyEdition Freestanding Washbasin Faucet Black Glass Satin Black, Freestanding Washbasin Faucet Brushed Bronze Satin Black, Wallmounted Washbasin Faucet Walnut Satin Black, dan Washbasin Faucet Marble Satin Black.
Personalisation: AXOR FinishPlus and AXOR Signature
AXOR FinishPlus memiliki 15 permukaan spesial baru yang diproduksi menggunakan teknologi canggih dengan material terbaik, mulai dari 'Polished Gold Optic' hingga 'Brushed Black Chrome' yang sangat kuat dan solid. Setiap warna produk merupakan hasil dari proses pengembangan intensif. Anda juga bisa memesan produk dengan warna selain warna standar AXOR Finish Plus (seperti satin black), dilapisi dengan bahan spesial, atau tergantung spesifikasi Anda.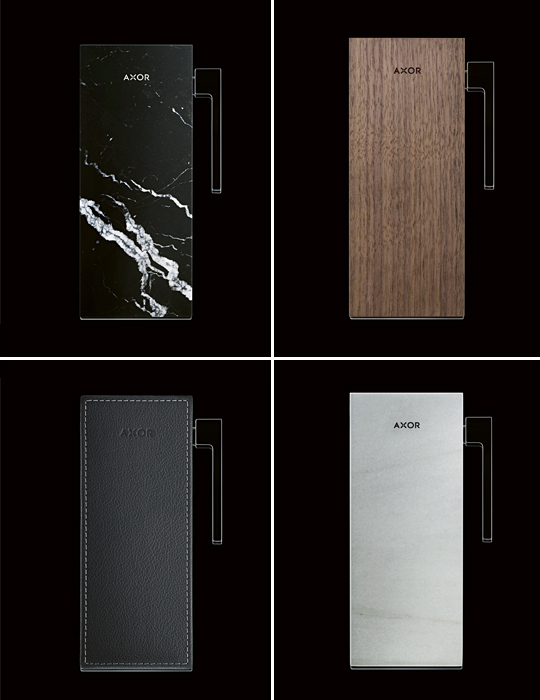 Axor MyEdition – Black Marble Plate, Black Walnut Plate, Grey Leather Plate, dan White Marble Plate.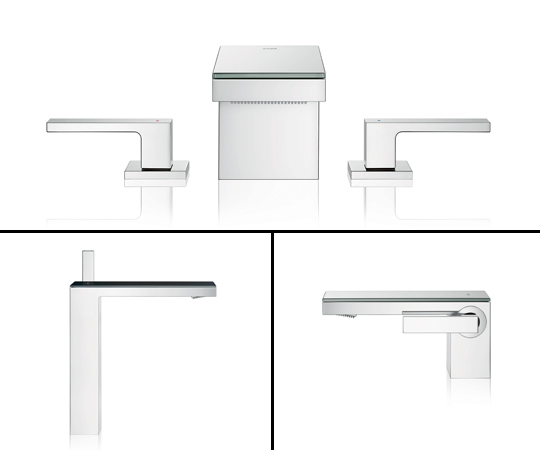 AXOR MyEdition Chrome Glass Three-Hole, Mirror Glass, dan Chrome Glass Three-Hole.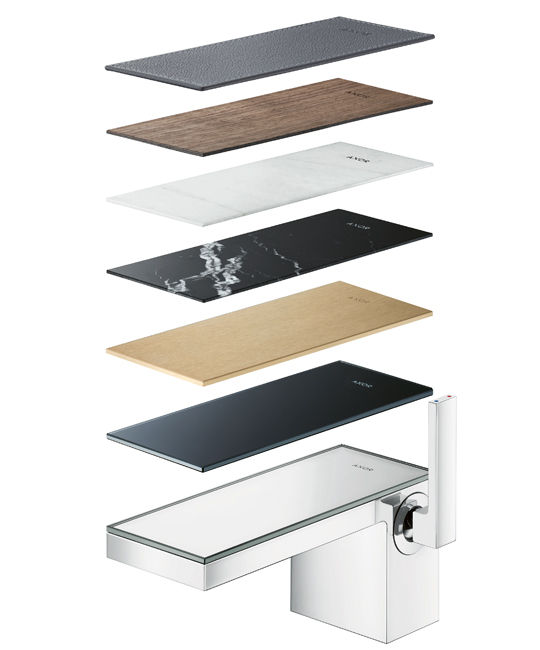 AXOR MyEdition Variety of Plates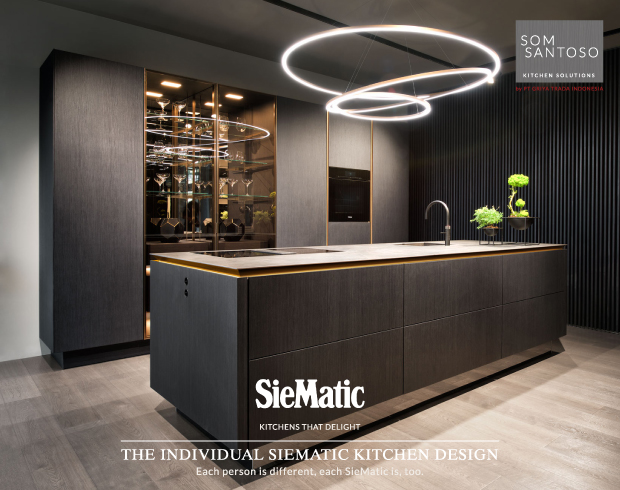 Presented by Som Santoso
PowderRain – Water Designed to Perfection
Pancuran inovatif PowderRain telah diperkenalkan di AXOR Showers tahun 2017, sebuah teknologi baru dengan tetesan air yang lembut dan halus pada kulit. Kali ini PowderRain hadir dalam produk tap yang pasti nyaman digunakan karena pancuran air tidak berisik, tetesan air lembut, serta membasahi tangan tanpa percikan deras. AXOR mengembangkan, membangun, dan memproduksi beragam aksesori mewah untuk menyempurnakan kamar mandi dan dapur. Namun beberapa di antara produknya ada pula yang memiliki desain klasik. Dengan tenaga ahli dan teknologi cutting-edge, AXOR membantu pelanggan mewujudkan kamar mandi yang sesuai dengan kepribadian unik setiap orang.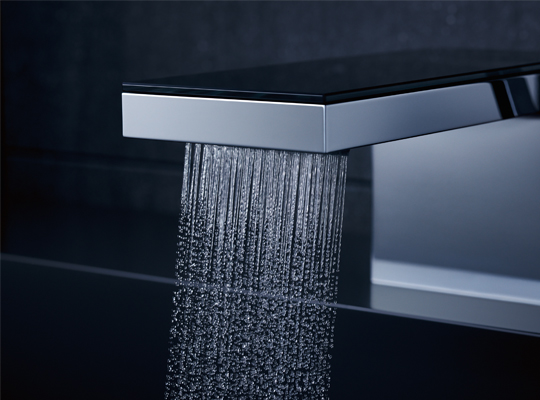 Axor MyEdition – Powder Rain Spray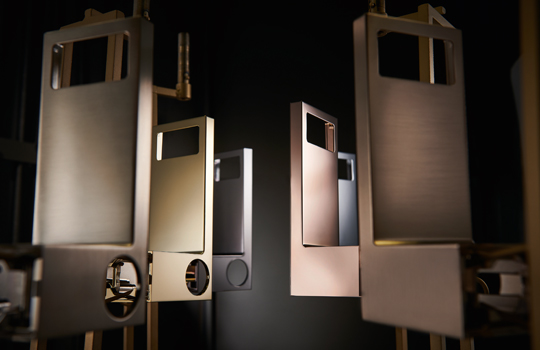 Axor MyEdition – Production FinishPlus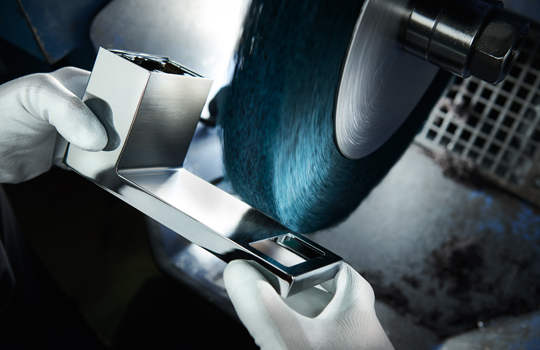 Axor MyEdition – Production Grinding and Polishing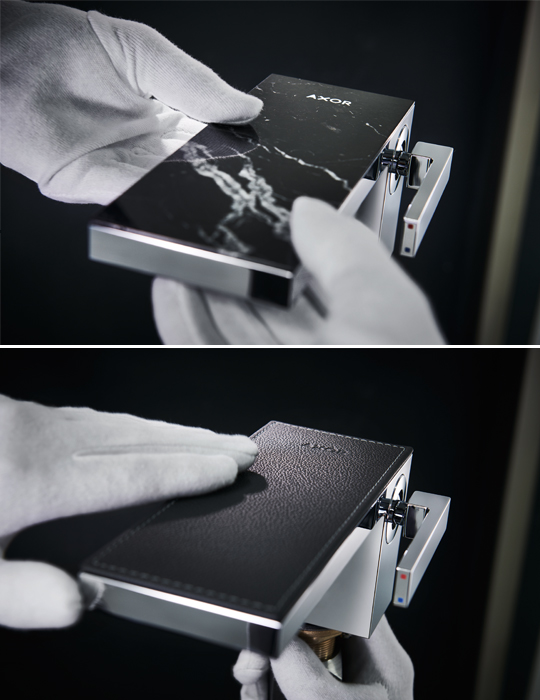 Axor MyEdition – Quality Control