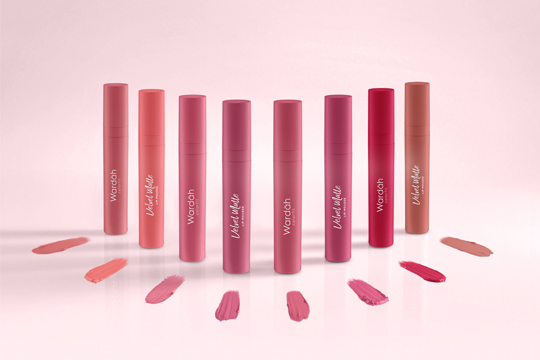 presented by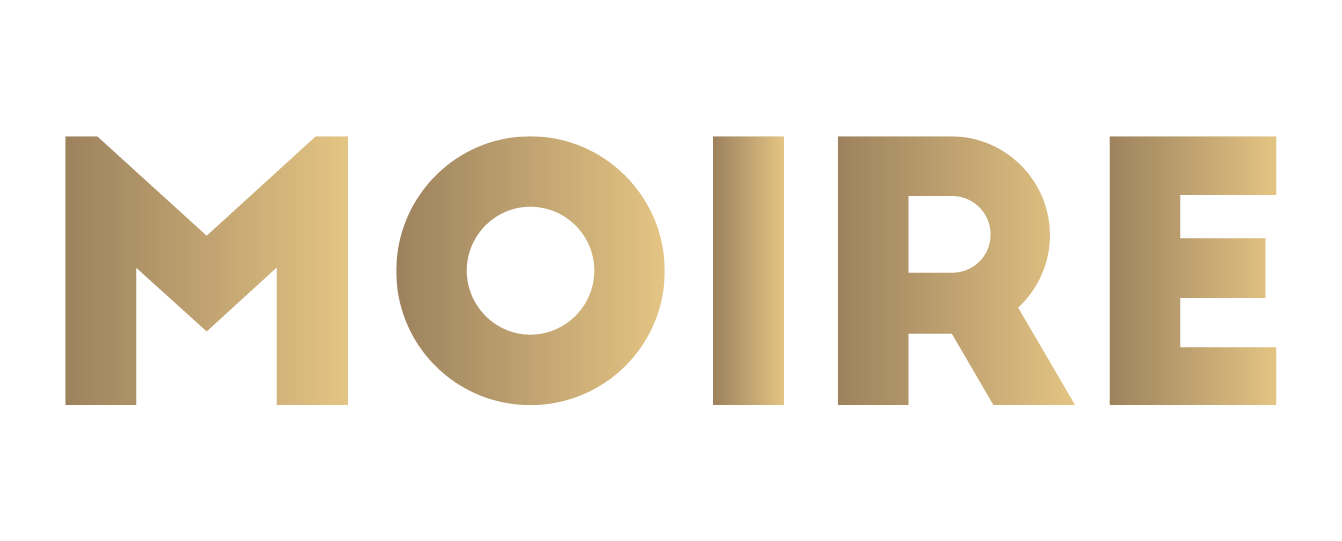 Wardah Presents Colorfit Velvet Matte Lip Mousse
Published by Sugar & Cream, Thursday 03 October 2019
Text by Dinda Bestari, Image courtesy of Wardah
Available in 8 Comfortable Color Variants
What is the most 'wanted' cosmetic for women? Yup, definitely lipstick! Lipstik merupakan produk kosmetik yang melekat dalam keseharian para wanita dan memiliki peranan penting demi tampilan lebih sempurna. Dan sebagai merek kosmetik halal terdepan di Indonesia, Wardah berkomitmen untuk terus berinovasi dalam mengembangkan produk dan menciptakan tren kecantikan. Keseluruhan proses mengedepankan 3 prinsip utama yaitu proven, relevant, dan acceptable. Kini Wardah dengan bangga meluncurkan inovasi produk terbaru yaitu Colorfit Velvet Matte Lip Mousse yang hadir dalam 8 varian warna cantik dan memikat.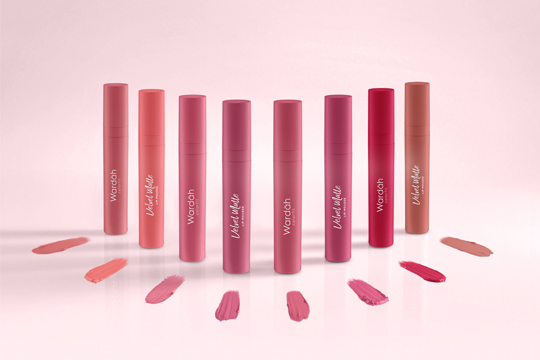 Colorfit Velvet Matte Lip Mousse adalah produk kosmetik bibir  yang menjawab kebutuhan wanita akan produk pemulas bibir dengan harga terjangkau, mudah digunakan, ringan namun tetap intens.  Dengan harga IDR 73.000 yang cocok untuk millenials, dan produk lipstik ini telah teruji kualitasnya. Colorfit Velvet Matte Lip Mousse terdiri dari 8 pilihan warna wearable yaitu,  Brown Dreamer, Joyful Orange, Rose Ballerina, Pink Sweetheart, Artisan Mauve, Fuchsia Lover, Red Pioneer, dan Brown Creator.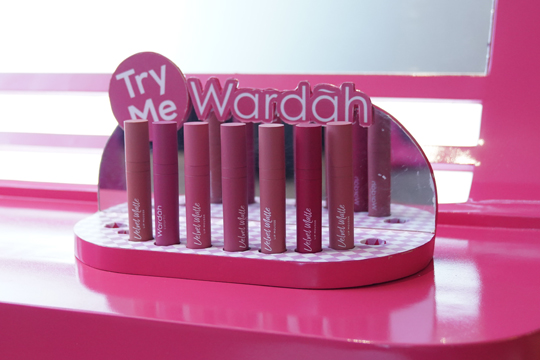 Yang menjadi keunggulan dari Colorfit Velvet Matte Lip Mousse ialah Velvet Powdery Texture yang menawarkan tekstur yang halus dan lembut saat diaplikasikan di bibir dengan hasil akhir powdery yang ringan. Tekstur mousse velvet nyaman dibibir tanpa rasa lengket, lembut dan ringan serta tidak membuat bibir kering, Easy to set & Matte Finish, dengan hasil matte yang cepat merata sempurna di bibir tanpa harus menunggu lama. Warna yang dihasilkan intense dengan coverage yang tinggi dan long lasting yang melekat sempurna hingga 8 jam dan mudah dibersihkan.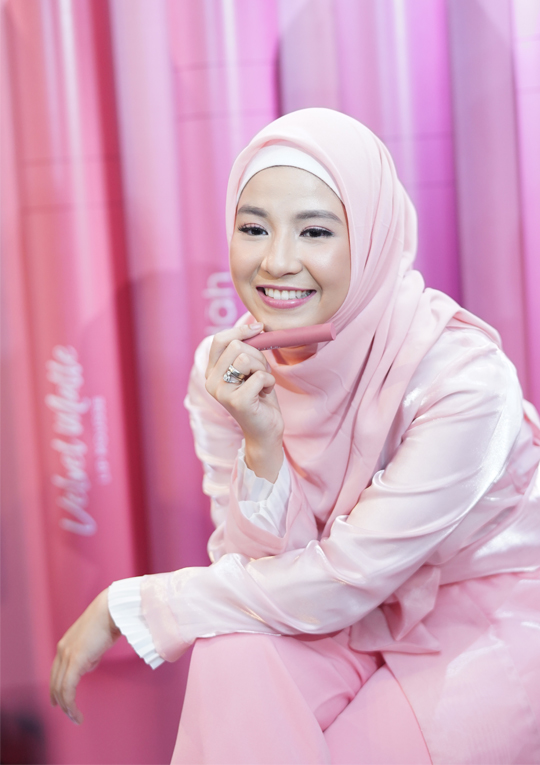 Natasha Rizki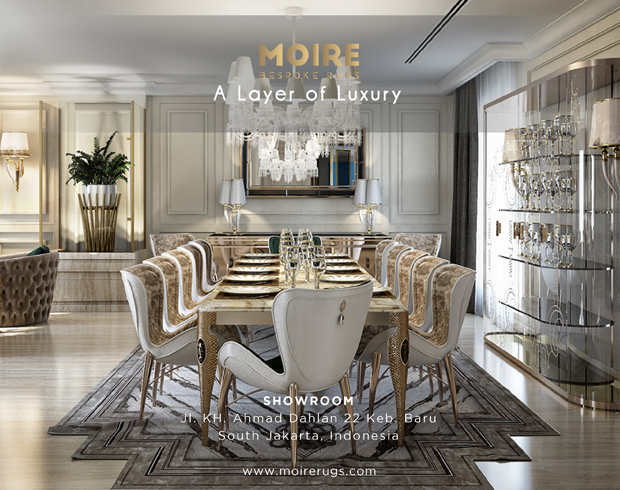 Presented by MOIRE Rugs
Wardah Colorfit Velvet Matte Lip Mousse dengan kandungan utama yaitu; Vitamin E, Pigmen Warna (Pilihan warna yang cocok untuk segala jenis kulit wanita Indonesia), dan Soft Focus Agent (membantu mengisi garis-garis halus pada bibir sehingga bibir tampak halus).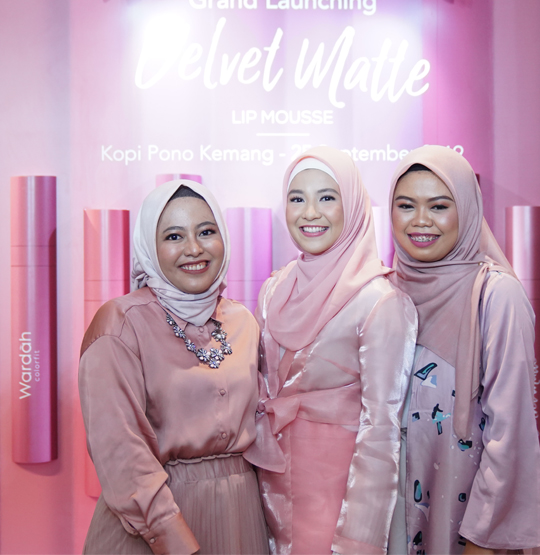 Adinda Asri Pixelina, Natasha Rizki, Festy Devitama
Pada peluncuran Colorfit Velvet Matte Lip Mousse ini, Wardah berkolaborasi dengan musisi HIVI, sekaligus memperkenalkan jingle terbaru berjudul "Nyamanku Bahagiaku". Dalam video jingle ini, Wardah menggandeng 2 brand ambassador Wardah, Natasha Rizky dan Amanda Rawles, 2 spokesperson Wardah yaitu Ayana Moon dan Hanggini, serta 4 influencer kenamaan Indonesia yaitu Abel Cantika, Kiara Leswara, Tasya Farasya, dan Nurul Bashira. Kedelapan perempuan ini menggambarkan karakter dari 8 varian warna Colorfit Velvet Matte Lip Mousse dengan latar belakang profesi yang berbeda.

Peluncuran Colorfit Velvet Matte Lip Mousse sekaligus untuk memperkenalkan dan menyebarluaskan kampanye Wardah "Feel the Color Comfort"  bagi millennials yang modest, friendly, dan dinamis di empat kota yaitu Jakarta, Bandung, Yogyakarta, dan Malang.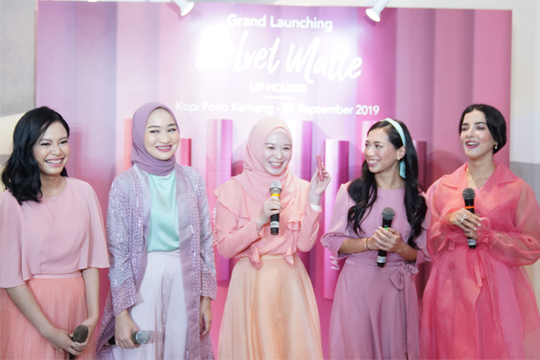 Hanggini, Kiara Leswara, Ayana Moon, Abel Cantika dan Tasya Farasya