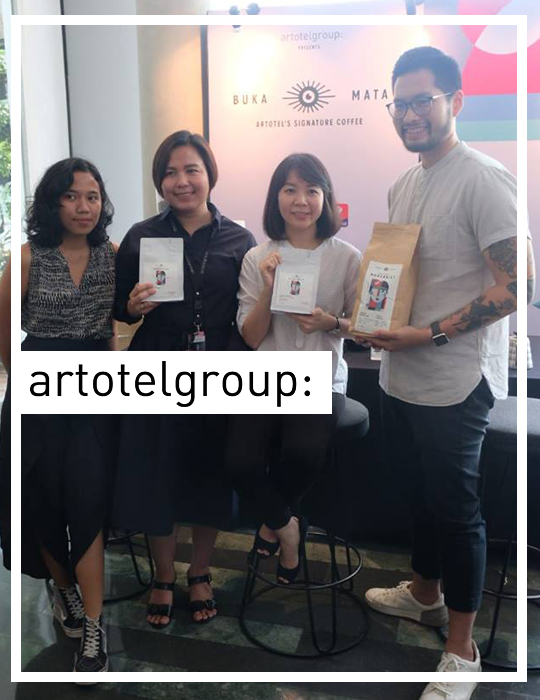 Artotel Presents Its Official Coffee Brand, Buka Mata
Published by Sugar & Cream, Tuesday 09 October 2018
Text by Auliya Putri, Images Courtesy of ARTOTEL Group
#SAATNYABUKAMATA
Bertepatan dengan Hari Kopi Internasional yang jatuh pada tanggal 1 Oktober, ARTOTEL Group meluncurkan label kopi terbarunya yang diusung dengan nama BUKA MATA. Kopi ini sendiri sudah bisa Anda temukan di seluruh property ARTOTEL Group di Indonesia. Sudah siap mencobanya?


Cold Brew – The Minimalist
ARTOTEL Group bekerja sama dengan Common Ground Coffee Roasters dalam pemilihan biji kopinya, yaitu campuran antara Biji Kopi Toraja dan Mandheling, menghasilkan rasa seimbang yang cocok untuk para pecinta kopi. Hadir dalam dua jenis pilihan yaitu House Blend: The Modernist yang terdiri dari beragam paket biji kopi dan Cold Brew: The Minimalist, kopi dalam botol siap minum yang bisa Anda nikmati kapan saja dan dimana saja.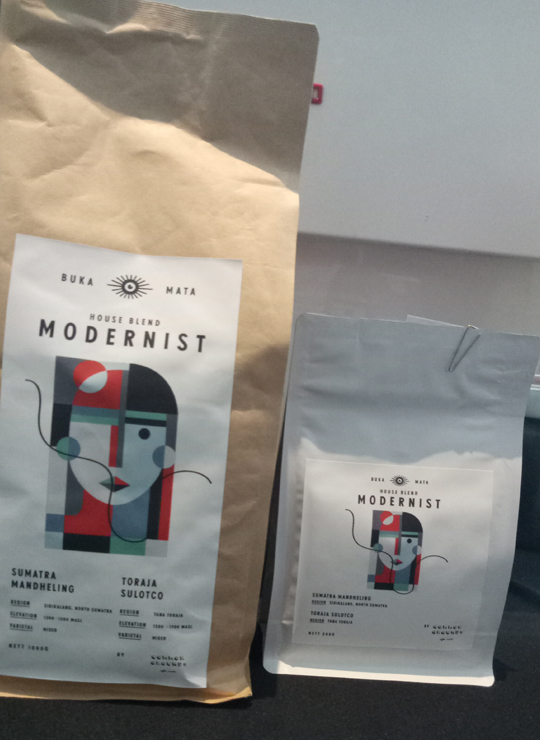 House Blend – The Modernist
Erastus Radjimin, CEO ARTOTEL Group menjelaskan, ''Kami melihat bahwa kopi merupakan budaya yang selalu lekat dalam rutinitas kehidupan masyakarat masa kini, dimana mereka menikmati secangkir kopi di pagi hari, setelah makan siang, hingga meeting di sore hari. Oleh karena itu, ARTOTEL Group merasa wajib meluncurkan jenis kopi pilihan dan terbaik untuk menciptakan pengalaman minum kopi yang menarik dan berbeda bagi para tamu yang datang ke property ARTOTEL Group. House Blend: The Modernist menjadi edisi kopi BUKA MATA pertama yang kami luncurkan, dan akan banyak lagi perpaduan jenis kopi lain yang akan kami racik di waktu mendatang.''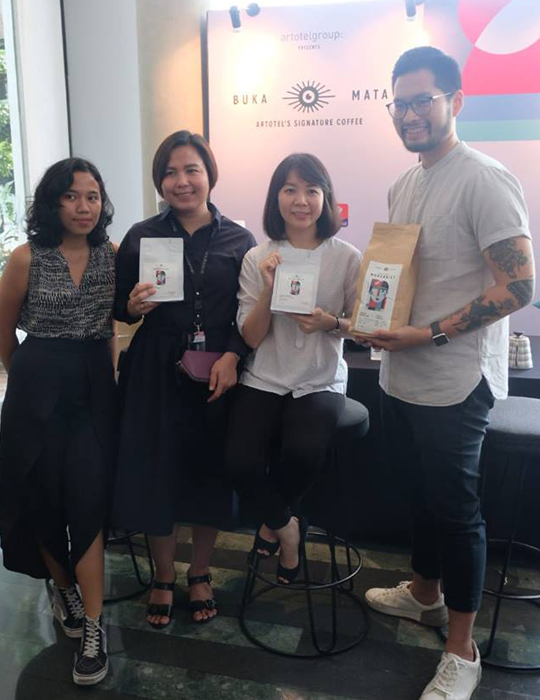 Ega Mawardani, Yulia Maria, Fan Nie & Mikael Jasin
Konsep dari BUKA MATA dirancang khusus oleh tim kreatif ARTOTEL Group yang juga melakukan kerja sama dengan seniman muda Indonesia, Ega Mawardani. Ia menginterpretasikan makna dari The Modernist dan The Minimalist, sebuah gerakan seni pada masanya, melalui ilustrasi-ilustrasi yang diaplikasikan pada tampilan paket masing-masing jenis kopi.