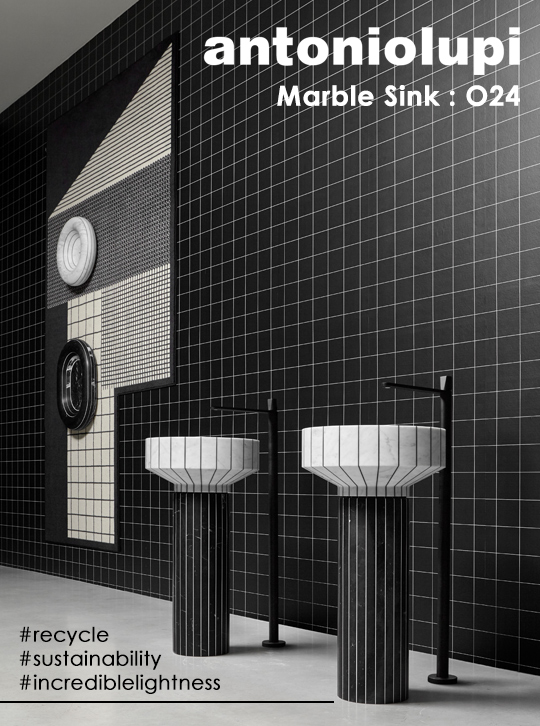 presented by

antoniolupi Freestanding Marble Sink: O24
Published by Sugar & Cream, Friday 27 November 2020
Text by S&C, images courtesy of antoniolupi
#recycle, #sustainability, #incrediblelightness
Semangat eforia akhir tahun digunakan jenama ternama dalam dunia kamar mandi yaitu antoniolupi untuk memperkenalkan wastafel terbaru dengan nama O24.

Wastafel O24 ini adalah desain wastafel terbaru dalam kelompok wastafel Gessati dan Rigati yang merupakan bagian dari koleksi Tra_Le_Righe (seni merekat irisan marmer) oleh Gumdesign untuk antoniolupi. O24 menonjolkan aspek berkelanjutan karena menggunakan sisa-sisa marmer yang dipahat membentuk trapezium kemudian direkat dengan perekat resin berwarna kontras membentuk garis radial yang memikat. Kontras warna garis-garis linear ini melahirkan daya tarik visual memikat.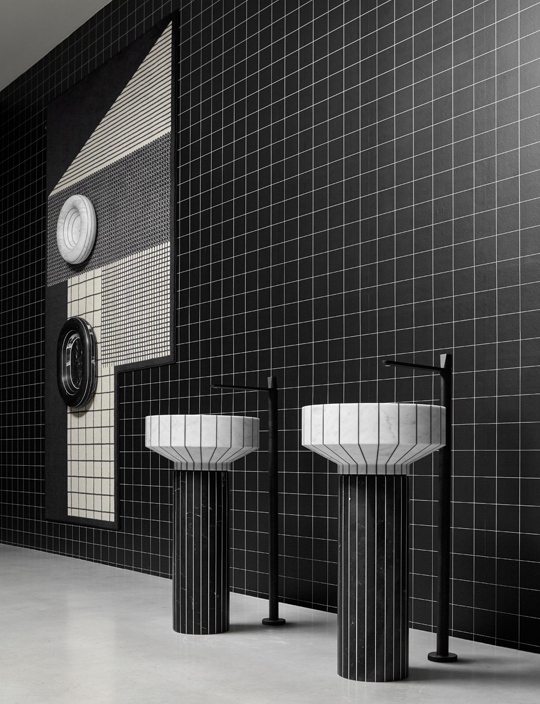 Produk antoniolupi bisa Anda dapatkan melalui Le Chateau Living, Jakarta.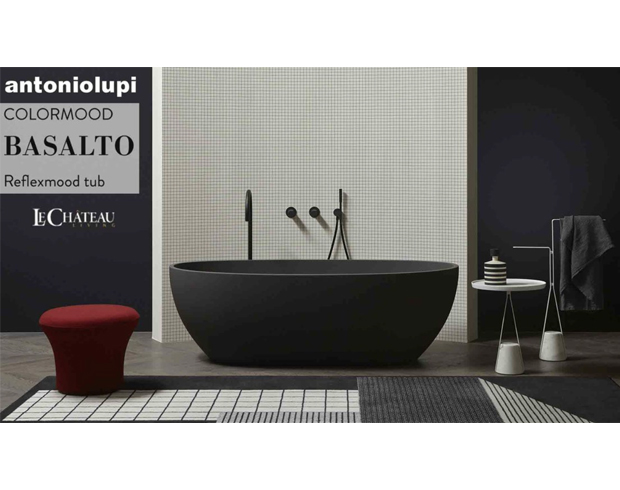 Presented by Le Chateau Living
Kontras warna putih marmer Carrara dengan garis hitam perekat resin yang kemudian di twist di bagian kaki dengan warna hitam marmer Marquinia menampilkan keanggunan sederhana. Dirancang menjadi satu kesatuan dengan seluruh koleksi Tra_Le_Righe (wastafel, wallpaper, dan rugs).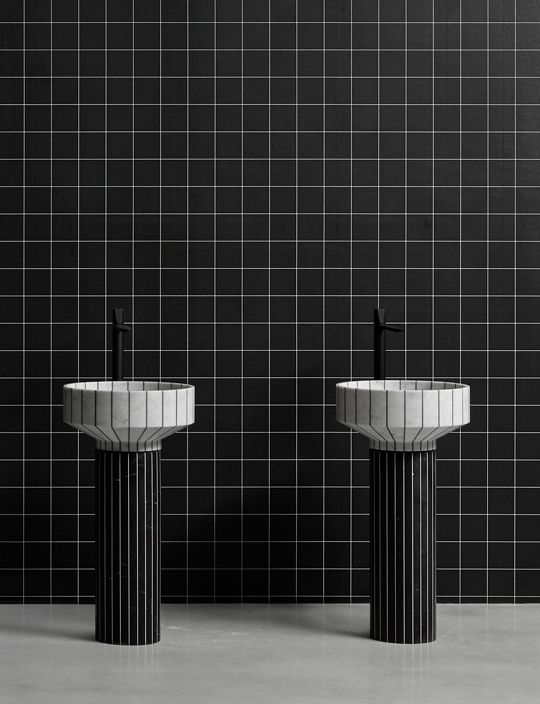 "024 is a sink with a path marked by the rhythm of ingenuity, creativity and craftsmanship" says Gumdesign – designer of the sink – "As the hands of the clock mark the time, here each line marks the definition of an idea that becomes reality, in all its strength and complexity.
the result is an object of architectural simplicity and beauty, which, leaving behind the executive and conceptual complexity that has shaped it, becomes a timeless and eternal object".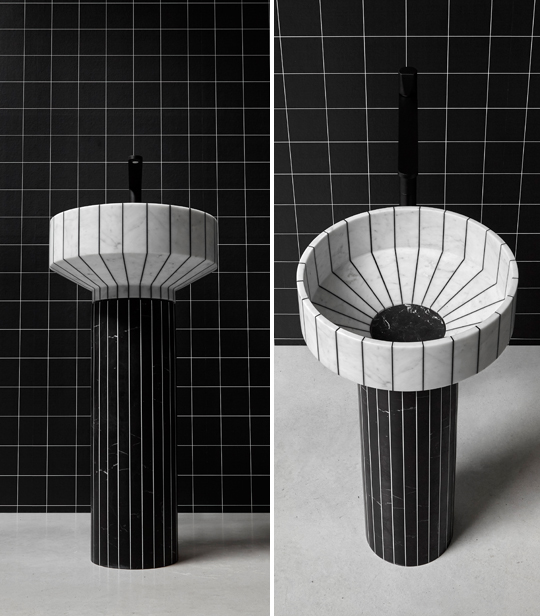 Faktor menarik lainnya adalah wastafel ini relative lebih ringan jika dibandingkan terbuat dari marmer utuh. Koleksi Tra_Le_Righe dari antoniolupi menawarkan daya tarik grafis vertical, linear maupun radial dalam kontras warna hitam, putih maupun abu-abu.