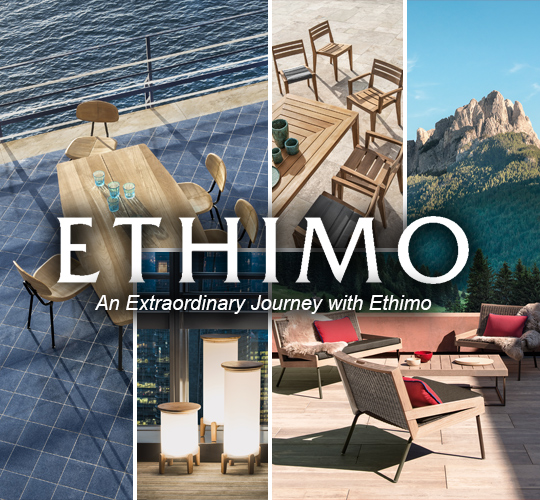 An Extraordinary Journey with Ethimo
Published by Sugar & Cream, Thursday 08 February 2018
Text by Astrid L, images courtesy of Ethimo
The New 2018 Collection
Tahun 2018 ini Ethimo mengajak Anda dalam perjalanan penuh warna melalui serangkaian foto, warna, dan ide-ide tak terduga, serta furnitur yang akan mentransformasi area outdoor menjadi open-air living room yang super nyaman.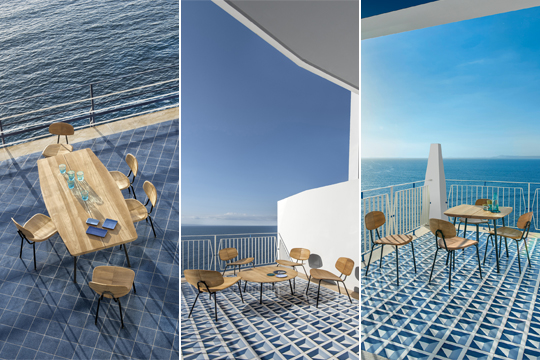 Agave : Dining table, Salloto, Square table, Design by Mattia Albicini
Koleksi memikat, desain yang seimbang, kreativitas, inovasi dan tradisi, bercerita tentang dunia outdoor Ethimo. Bukan hanya terdiri dari furnitur untuk hari-hari musim panas, namun juga ide-ide untuk outdoor setting di daerah pegunungan yang sejuk, dengan aksesori yang diciptakan untuk menghangatkan suasana sehingga terasa seperti di dalam ruangan.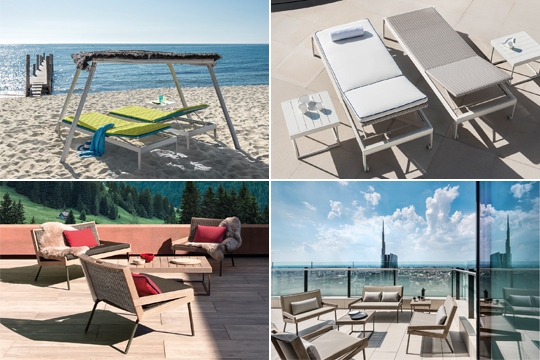 Allaperto : Camping Chic, Grand Hotel,  Mountain, Urban, Design by Matteo Thun & Antonio Rodriguez
Menjunjung tingga gaya Italia yang otentik, Ethimo terus berinovasi sekaligus melestarikan warisan budaya yang diterjemahkan ke dalam nuansa modern. Perusahaan ini juga terus mengkomunikasikan "gaya Mediterania" serta desain kontemporer natural yang merupakan hasil penelitian mendalam. Material yang hangat dan inovatif dikombinasikan dengan gaya tradisional yang cocok untuk diletakkan di setting alami.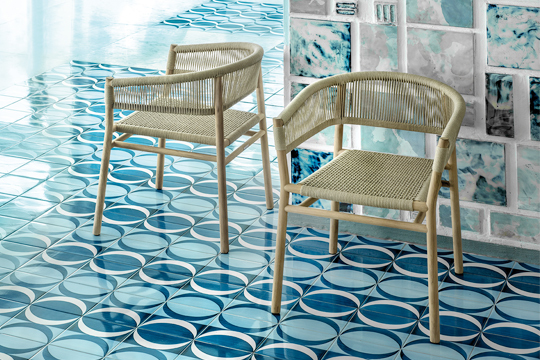 Kilt Chairs, Design by Marcello Ziliani
Ethimo telah memilih beragam lokasi yang sempurna sebagai bagian dari promosi koleksi terbarunya: Amalfi Coast, Saint Tropez, Monte Carlo, French Riviera the Dolomites dan Milan, adalah setting yang ditransformasi untuk mempersembahkan Agave, Allaperto, Kilt, Ribot, Pluvia serta Shake. Terdapat juga beberapa koleksi extension seperti Esedra dan modular Swing Sofa, serta beberapa produk klasik termasuk Costes collection dan Elle deckchair dalam warna cokelat.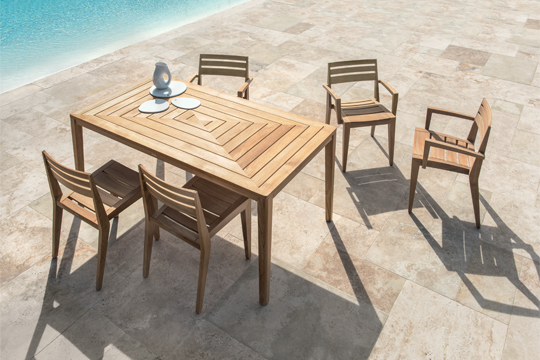 Ribot Friends table, Design by Marc Sadler
Salah satu hotel pertama di dunia, Hotel Parco dei Principi di Sorrento, menjadi setting koleksi Agave, sementara Allaperto yang hadir dalam empat mood berbeda ditampilkan di berbagai lokasi eksotis seperti The Dolomites, The Monte Carlo Beach Hotel, pantai Saint Tropez, dan penthouse elegan di Milan.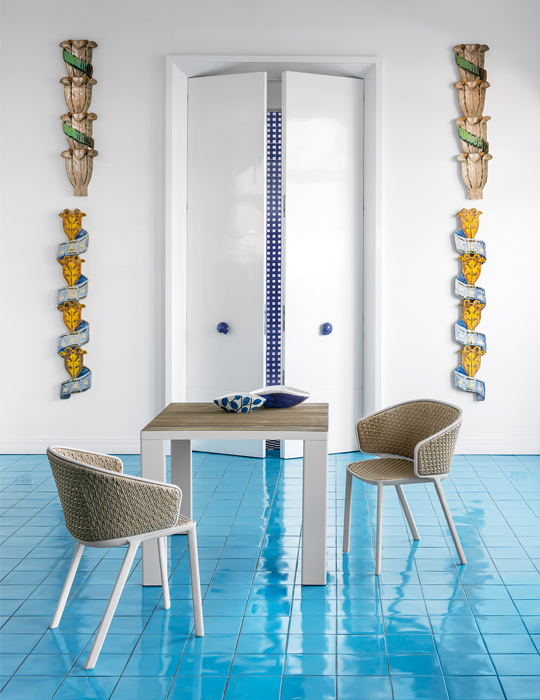 Pluvia Diningset, Design by Luca Nichetto
Dalam setiap koleksinya, Ethimo memberikan pengalaman baru untuk kehidupan yang penuh gaya dan berkualitas, mendefinisikan gaya hidup kontemporer melalui desain area luar ruangan yang diperlengkapi furnitur nyaman.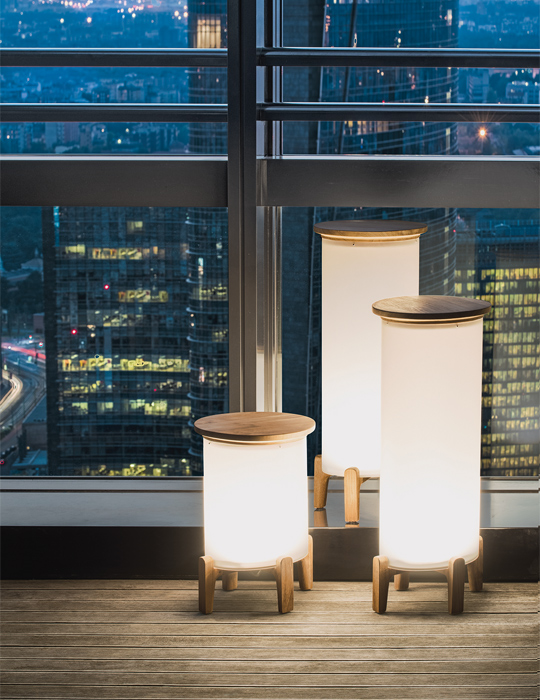 Shake Design by Emmanuel Gallina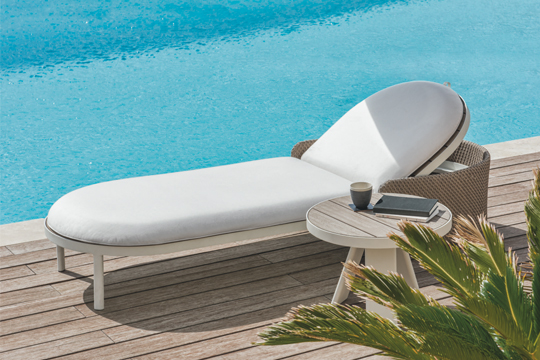 Esedra Sunbed Design by Luca Nichetto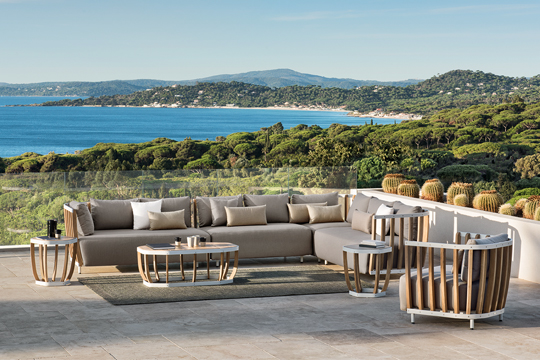 Swing Modular sofa Design by Patrick Norguet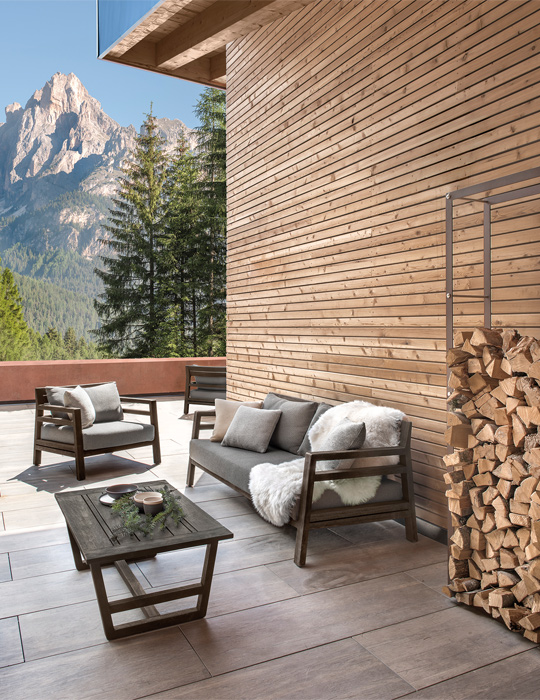 Costes Salotto Teak Decapato Chocolate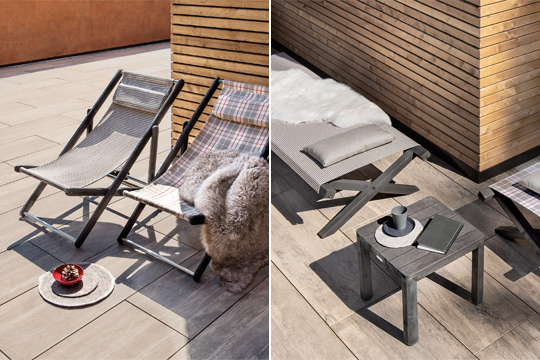 Elle : Teak Decapato, Clay