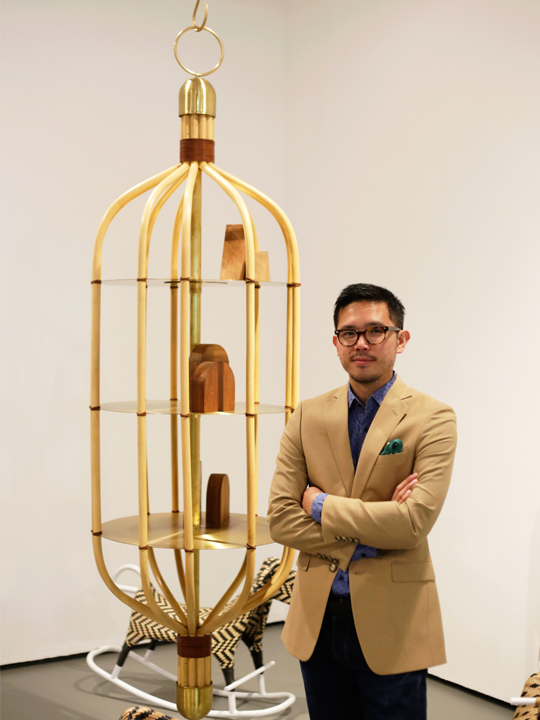 Alvin T's at the XXI Triennale Exhibition in Milan
Published by Sugar and Cream, Wednesday 06 April 2016
'Design After Design'
Kiprah desainer Indonesia dengan desain dan kreasinya kini mulai dilirik untuk diperlihatkan di ajang pameran internasional. Bukan hanya sekadar pameran biasa, tapi sebuah pameran berkaliber internasional dan dikurasi ketat oleh sebuah tim seperti Triennale Exhibition di Milan.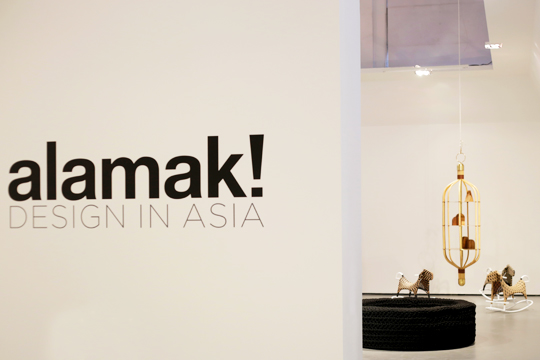 Salah satu desainer terbaik Indonesia yaitu Alvin Tjitrowirjo , founder and creative director alvinT diundang mewakili Indonesia untuk tampil di ajang pameran  bergengsi The XXI Triennale di Palazzo dell'Arte di kota Milan. Pameran ini dikurasi oleh Yoichi Nakamuta dan Tim Power yang bertanggung jawab atas seleksi desainer dan seniman dari 10 negara Asia. Pameran ini digelar seiring dengan ajang Salone del Mobile dan dibuka dari tanggal 2 April hingga 12 September.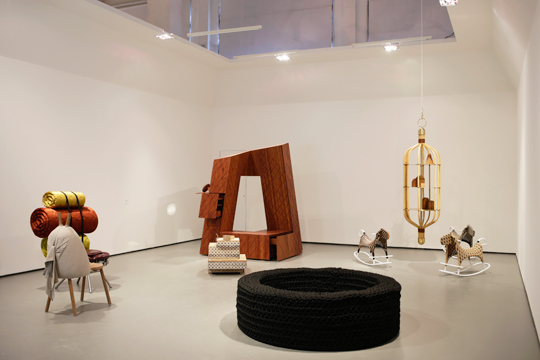 Dalam pameran ini Alvin, memperkenalkan kreasi terbaru yang meleburkan warisan, tradisi kerajinan tangan, kekayaan hasil alam dan budaya Indonesia.  Bahan dasar rotan ditangan Alvin berubah menjadi dua karya desain yang menjadi pilihan dalam ajang pameran ini. Karya pertama berjudul "Angan" berupa sebuah sangkar terbuat dari batang rotan. Karya ini digantung diantara karya lainnya berjudul "Lumping" atau 'kuda-kudaan'. Jika karya Angan mengandalkan kekokohan batang rotan, karya Lumping memperlihatkan sofistikasi motif anyaman rotan yang menghias badan kuda yang terbuat dari aluminium.  "Saya ingin merevolusi kreatif industri Indonesia dan ingin menempatkan Indonesia dalam peta desain dunia. Saya sangat terinspirasi oleh orisinalitas tradisi kebudayaan di Indonesia namun saya juga berkeinginan menambahkan sentuhan kontemporer sehingga desain saya merupakan perpaduan unik antara pendekatan tradisional dan modern," jelas Alvin mengenai karya yang ditampilkan ini.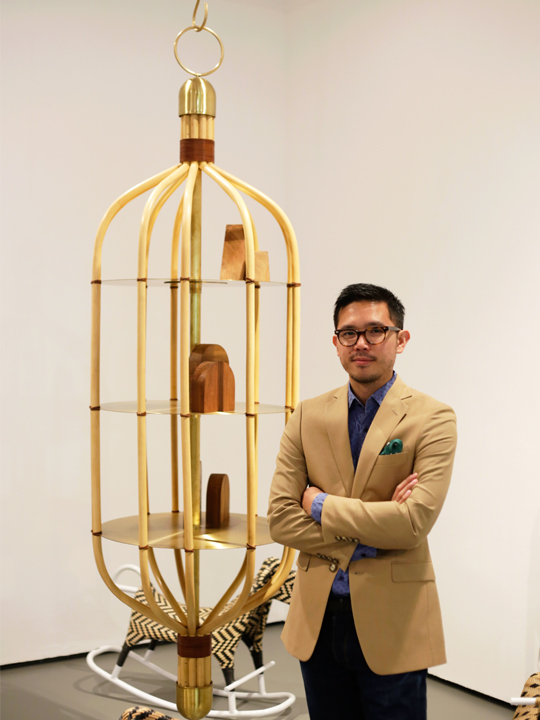 Jika Anda berkunjung ke kota Milan, jangan lewatkan salah satu pameran desain berskala internasional tersebut dimana karya Alvin tersebut menoreh sejarah desain Indonesia di Italia. (JW)