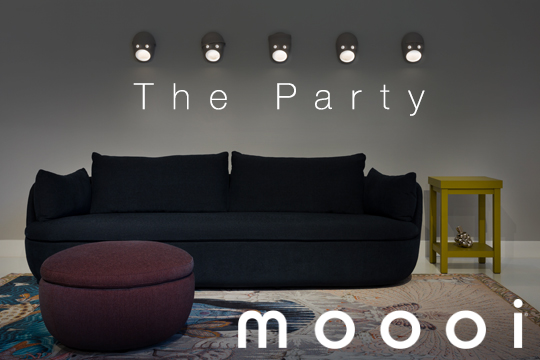 ALL EYES ON 'THE PARTY' BY MOOOI
Published by Sugar & Cream, Monday 07 January 2019
Text by Anggita D.S, images courtesy of Moooi 
The Mayor, Bert, Coco, Glenn, Ted
Jika mendengar nama Moooi, pasti langsung terbayang beragam produk dengan desain eklektik khas Belanda yang mencuri perhatian. Tak terkecuali dengan koleksi barunya bertajuk "The Party", yang diluncurkan secara resmi pada awal Desember 2018 di dua tempat sekaligus: Moooi Amsterdam Showroom & Brand Store dan JANGEORGE Interior Design Miami selama rangkaian acara Design Miami.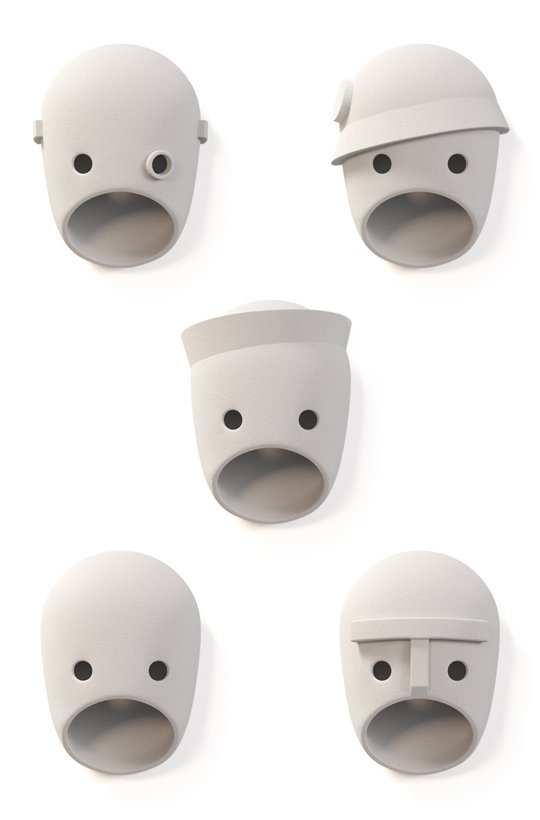 The Mayor, Coco, Glenn, Ted & Bert
Terdengar spektakuler? Tentu saja itu bukan tanpa alasan, terutama melihat konsep unik di balik pembuatan koleksi ini. Didesain oleh Kranen/Gille, "The Party" merupakan rangkaian lampu dinding yang terinspirasi oleh sekelompok persona yang kuat dan memikat. Ekspresi wajah-wajah berbahan keramik seakan menyorot ketertarikan kita akan rahasia, intrik, dan dinamika keluarga.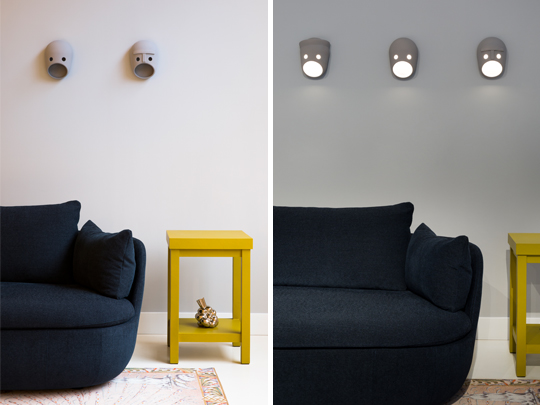 Jika disandingkan bersama, koleksi ini langsung memeriahkan panggung mana pun dengan sisi jenakanya. Di balik fasad mereka yang terlihat 'tenang', sesungguhnya lampu-lampu ini memiliki sisi jahil yang merembes masuk dan menyentuh imajinasi kita. Tokoh-tokoh yang tergabung dalam "The Party" masing-masing memiliki kisah menarik yang menghubungkan mereka: calon aristokrat, si kambing hitam, sang oportunis, si patriot, dan dalang semua tindak kejahatan. Fragmen kepribadian mereka menarik ke sisi tersembunyi kita sendiri, merangsang pengakuan, minat, dan rasa ingin tahu. Lampu-lampu ini sendiri memiliki sentuhan dasar yang sama yaitu kekasaran halus yang disebabkan oleh permukaan keramik granular, namun mereka tetap dibedakan berdasarkan gaya dan detail masing-masing.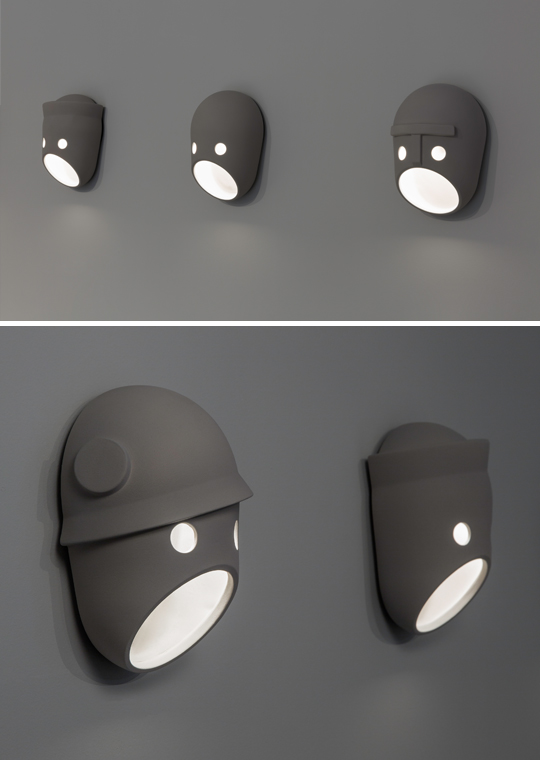 Ingin mengenal tokoh-tokohnya lebih jauh? Ada The Mayor, anggota penting dan utama dari The Party; Bert, anggota The Party dengan dendam seumur hidup; Coco, self-made woman dan leading lady dari The Party; Glenn, sang patriot, man with a mission; serta Ted, sang dalang semua tindak kejahatan yang terjadi. Menariknya, Ted adalah tokoh yang paling terekspos, sebuah wajah tanpa ciri pengenal apa pun.