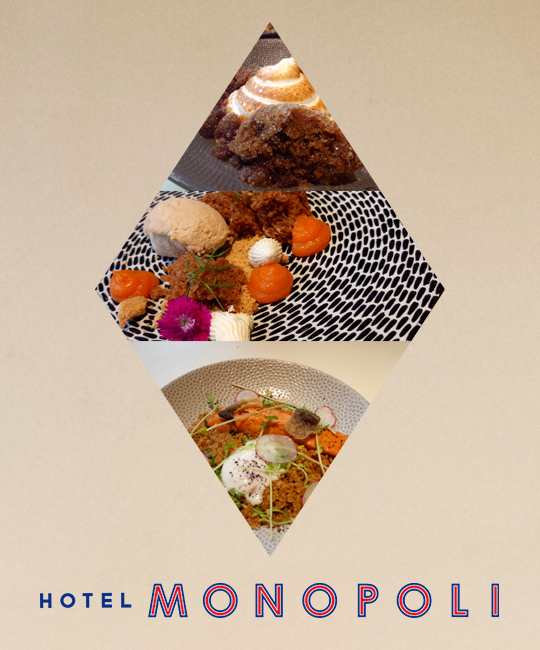 All Day Dining At Hotel Monopoli by Syah Establishments
Published by Sugar & Cream, Friday 05 January 2018
Text by Auliya Putri, Images Courtesy of Hotel Monopoli / Sugar&Cream
The Contemporary Dining
Still in the mood for holiday, right? Ada satu yang terbaru di tengah kawasan Kemang tepatnya di Jalan Taman  Kemang No.12. Hotel Monopoli dari Syah Establishments sudah membuka pintunya bagi Anda sejak awal bulan Desember lalu.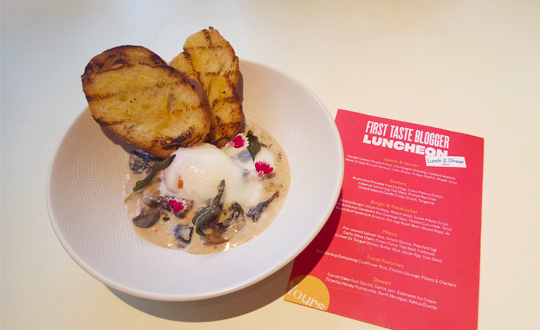 Mushroom Fricasée
Selalu ada yang menarik bila kita membicaranSyah Establishments. Sebut saja The Gunawarman, Lucy in The Sky dan Bauhaus. Semuanya menyediakan segala yang teristimewa untuk Anda. Tak kalah dari The Gunawarman dengan Sofia nya, Hotel Monopoli juga menyajikan sajian All Day Dining di restoran yang terletak di lantai dasarnya ini. Menyajikan menu yang tidak kalah nikmat, pastinya Anda akan terpesona dengan rasanya.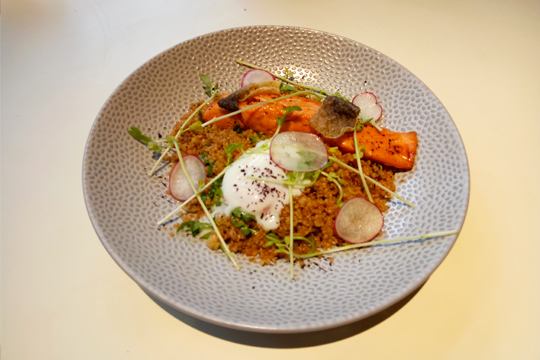 Pan-seared Salmon
Sugar&Cream dalam balutan acara First Taste Luncheon pada 21 Desember 2017 lalu mendapat kesempatan untuk menyicipi hidangan yang tersedia. Ada Pan-seared Salmon juga Mushroom Fricasée yang gurih. Tidak ketinggalan mereka juga menyediakan Carrot Cake dan Tiramisu Honey untuk dessertnya. Yang menarik dari restoran ini adalah minumannya, tidak hanya disajikan dengan cara yang beda namun rasanya juga unik. Misalnya saja Dragon Ballz, menu paling hits di sini disajikan dengan satu bola karamel besar diatasnya. The kind of restaurant that can fly you to the moon.


Tiramisu Honey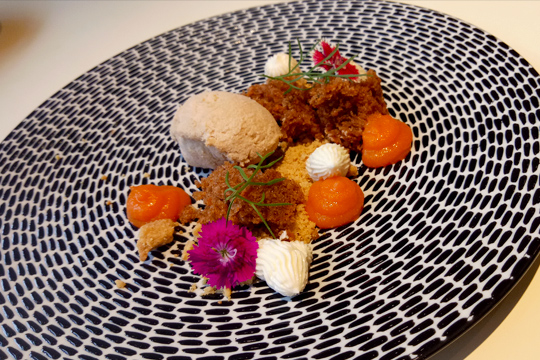 Carrot Cake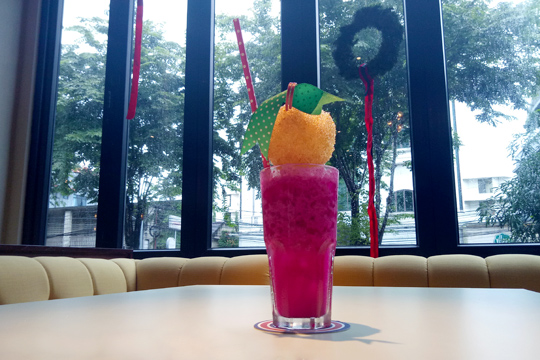 Dragon Ballz