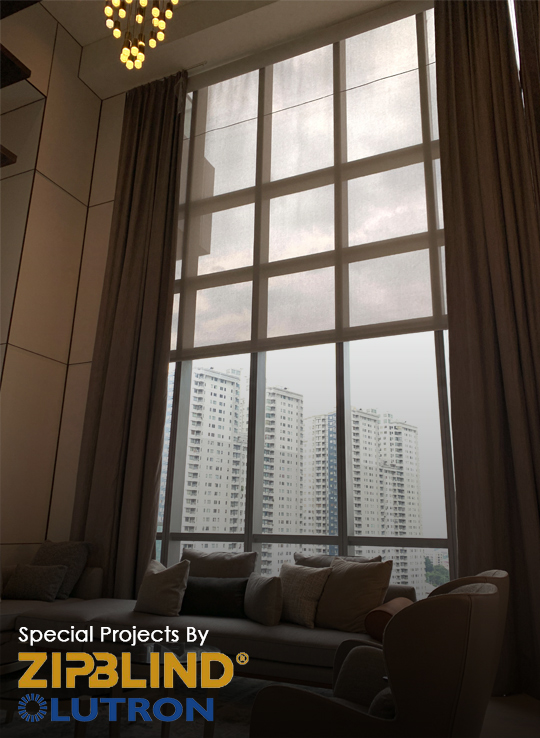 presented by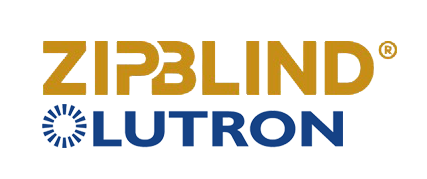 High Tech Window Coverings by Zipblind
Published by Sugar & Cream, Friday 05 March 2021
Text by Dinda Bestari, Image courtesy of Zipblind
Special Projects By Zipblind
Not only do they serve as natural lighting, but blinds can also frame the perfect look in your home! Hal inilah yang diinginkan oleh Zipblind, walaupun di tengah keadaan krisis pandemi, jenama ini tetap berusaha untuk memenuhi permintaan klien. Dengan melalui proses pelaksanaan yang menggunakan protokol kesehatan yang ketat serta social distancing dalam melakukan pekerjaan, Zipblind selalu menyuguhkan lini produk yang inovatif dan juga memiliki teknologi terkini – sistem cerdas terintergrasi Lutron. Sistim cerdas ini terintegrasi melalui sebuah apps yang dengan mudah mengatur kebutuhan turun dan naik blinds.
"Zipblind selalu berusaha untuk berinovasi dalam memberikan produk yang unik dan berbeda dari yang lain, dan juga Zipblind dipercaya sebagai agen Lutron resmi di Indonesia, sehingga kami mampu menggabungkan fungsi dan teknologi terkini menjadi satu."  – Andre Prawira, Managing Director Shinmado –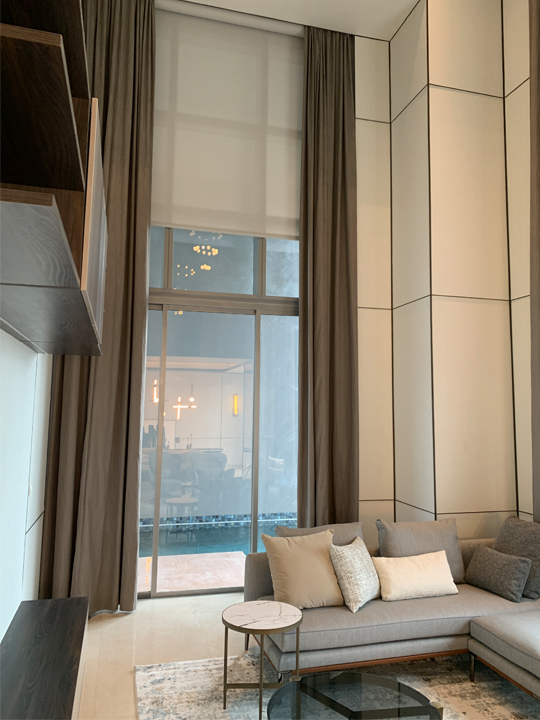 Anandamaya Residences (Motorized Roller Blind dengan ukuran 4 m x 7 m)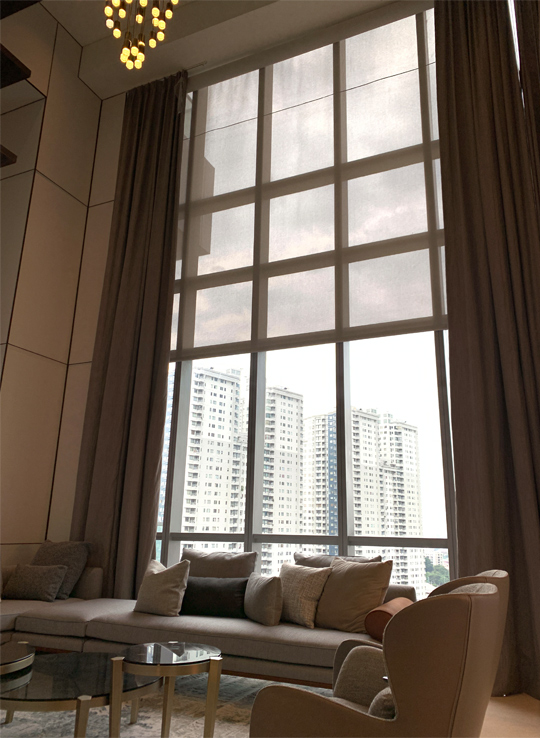 Anandamaya Residences (Motorized Roller Blind dengan ukuran 5,7 m x 7 m)
Dan, kini hadir produk terbaru dari ZipBlind, yaitu Roman Shade dan Insect Screen dengan ukuran yang ekstra lebar tersedia opsi dengan motor pintar dari Lutron Shade. Sistem Roman Shade sudah sangat umum sekali di pasaran. Membidik peluang belum ada ini ZipBlind merancang produk yang berbeda dari yang lain dengan sistem ekstra lebar. Seperti halnya dengan Roller Blind yang di pasaran sudah sangat umum tapi untuk membedakannya Zipblind membuat Roller Blind ekstra besar yaitu dengan lebar 7 meter x 5 meter. Inovasi inilah yang menjadi produk-produk ZipBlind memiliki keunggulan dari jenama lainnya.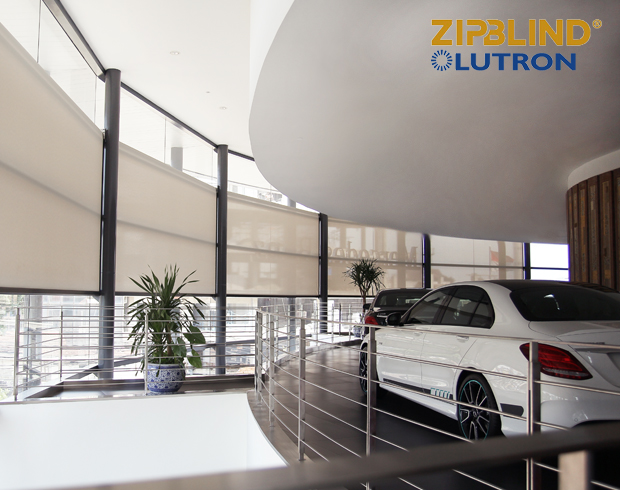 Presented by Zipblind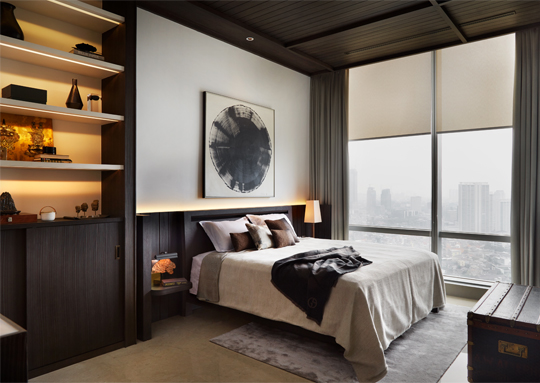 Raffles Jakarta (Manual Roller Blind with Sunscreen Fabric dengan ukuran 1,95 m x 3,5 m )
Berikut adalah 5 proyek terakhir Zipblind, bagaimana Zipblind menambah sentuhan keindahan dan juga menata cahaya pada sebuah hunian atau proyek.  Antara lain:  beberapa Anandamaya Residences yang menggunakan Motorized Roller Blind dengan ukuran 5.7 meter x 7 meter; beberapa The Pakubuwono yang menggunakan Roman Shade dengan ukuran 8 meter x 3 meter. Selain motorized, jenama ini juga meng-install Manual Roller Blind seperti di Raffles Residences Jakarta, Sinarmas Finance Office, dan Gaia Hotel.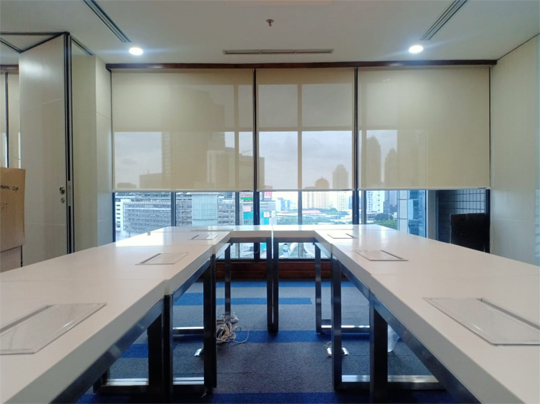 BRI Sudirman Office (Manual Roller Blind with Sunscreen Fabric dengan ukuran 1,5 m x 2,4 m)