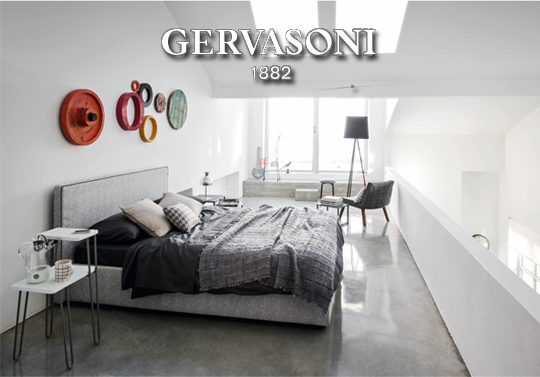 presented by
A DYNAMIC AND FLEXIBLE NIGHT AREA WITH GERVASONI
Published by Sugar & Cream, Thursday 24 February 2022
Image courtesy of Gervasoni
Designed by Paola Navone
Area kamar tidur merupakan ruang yang paling lama kita "huni" di dalam siklus aktivitas keseharian, sekaligus menjadi sanctuary demi menikmati waktu beristirahat bahkan bisa menjadi tempat berkumpul dengan keluarga. Kenyamanan dari kamar tersebut salah satunya didapatkan dari desain kamar yang membuat penghuni betah berlama-lama di dalamnya. Oleh karena itu, sudah seharusnya kenyamanan kamar tidur perlu didukung dengan desain kamar yang apik, dan penataan tempat tidur yang baik. Sehingga keindahan serta tempat tidur pun menjadi penting. Inilah mengapa jenama ternama asal Italia, Gervasoni bersama desainer Paola Navone merancang koleksi tempat tidur, nightstand, armchair, sofa bed, atau bedside table dengan semua detail yang menawan.
And here it is, Gervasoni presents five collections designed to complement bedrooms according to different lifestyles!
LOLL 80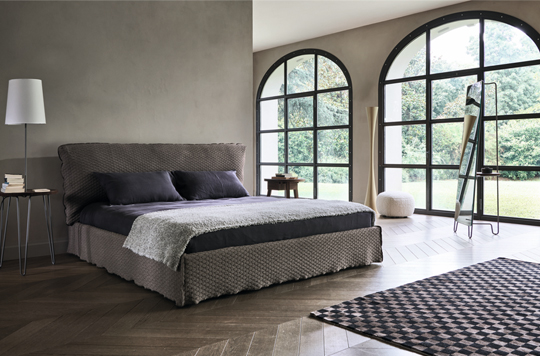 Tempat tidur LOLL 80 dicirikan oleh desainnya yang lembut dan ramah dengan cut-and-sew profile. Tersedia dalam berbagai ukuran, dari versi standar ganda hingga versi queen atau king, Loll 80 memiliki rangka tempat tidur yang dapat diturunkan dilapisi dengan penutup ringan yang dapat dilepas yang seolah-olah 'menyentuh tanah', yang juga dipadukan dengan headboard empuk yang nyaman. Tersedia dengan kompartemen penyimpanan opsional.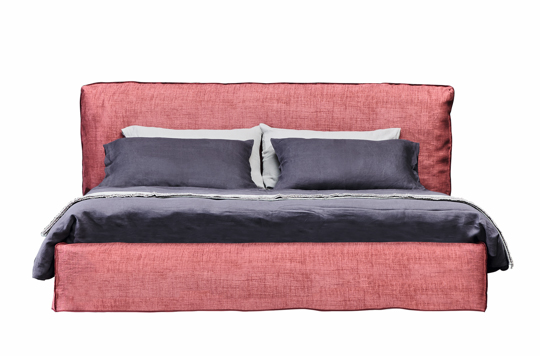 DOUBLE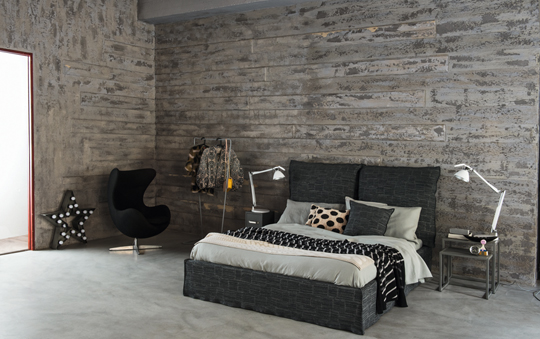 Bentuk lembut dan 'mengundang' menghadirkan relaksasi optimal, hal inilah yang membedakan Double – tempat tidur berlapis kain dengan penutup yang dapat dilepas – yang termasuk dalam Beds collection, dirancang untuk memenuhi kebutuhan istirahat yang versatile. Menampilkan headboard besar dengan dua bantal besar, Double merupakan tempat tidur tekstil dengan daya tarik klasik.  Tersedia dengan kaki kayu solid yang terlihat dalam warna natural walnut, black, white, grey, ocean, atau dove grey serta penutup bawah terbuka opsional ke lantai.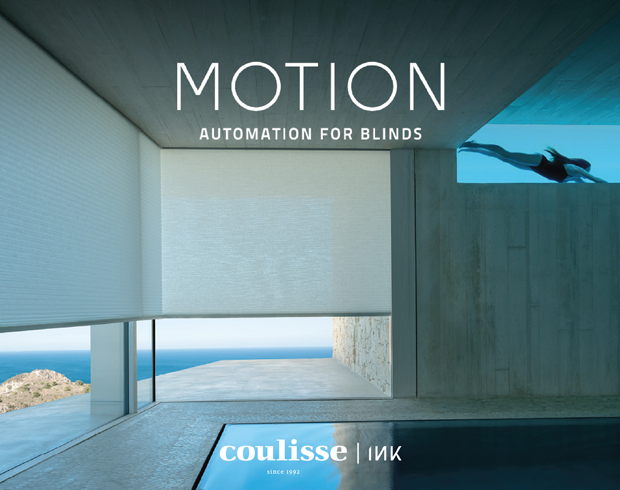 Presented by Coulisse | INK
OPEN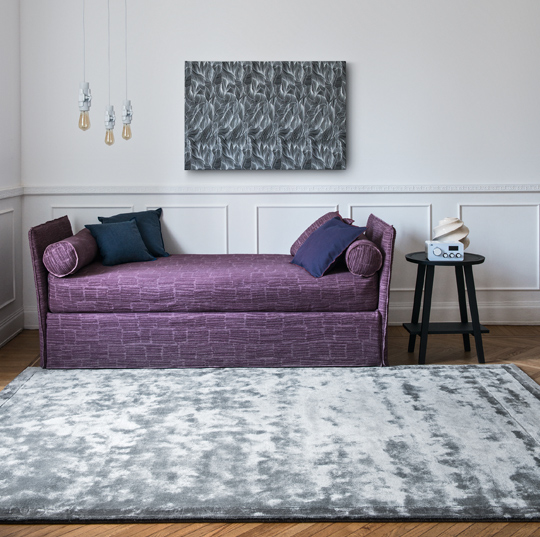 Dalam hal furnitur yang seakan tidak pernah berubah, Open tidak diragukan lagi merupakan produk yang sempurna. Koleksi sofa bed dengan headboard dan backrests tersedia dalam solusi yang berbeda, berkat foldaway bed dengan alas berpalang kayu, mudah dilepas melalui mekanisme gerakan yang dibantu servo, yang menambahkan tempat tidur single tambahan. Perabot resepsi par excellence cocok untuk sejumlah ruangan berbeda di rumah Anda.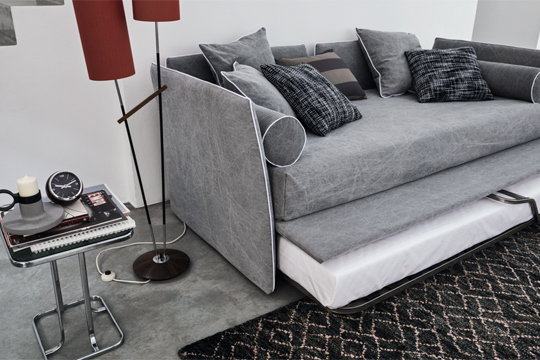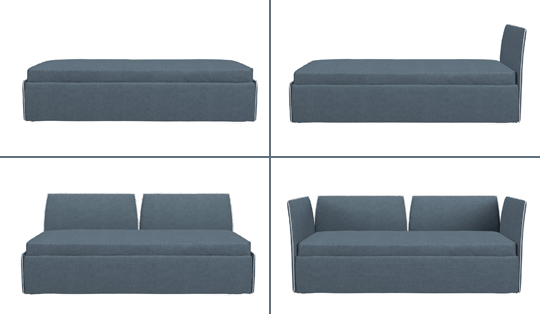 LC48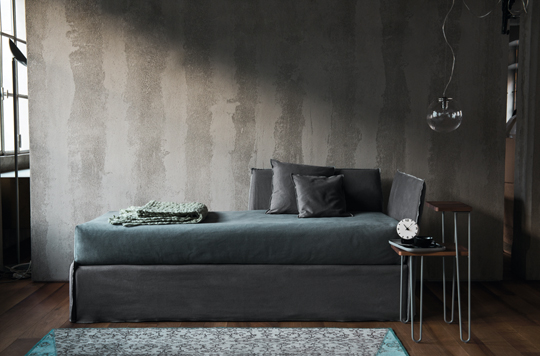 Area kamar tidur Anda semakin menarik karena dilengkapi dengan Night Table LC 48.  Meja ini merupakan ekpresi cahaya visual yang luar biasa, berkat kaki batang baja dengan lapisan matt putih atau abu-abu yang seakan tampak seperti ombak, dikombinasikan dengan table top berlapis Canaletto walnut, black, white, grey, ocean, atau dove-grey Dua rak kayu persegi panjang dengan ukuran berbeda, satu lebih tinggi dan satu lebih rendah, menambah pilihan penyimpanan untuk aksesori perabotan ini.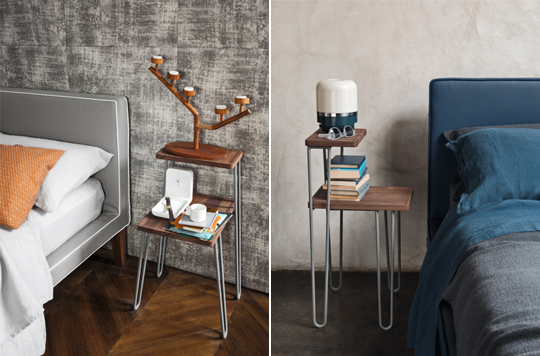 LC24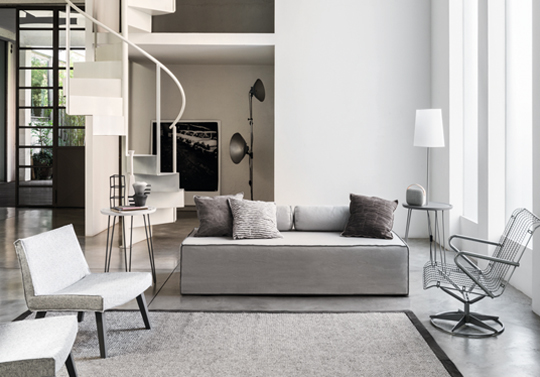 Material kontras yang terdapat pada Armchair LC 24 menjadi sentuhan yang atraktif pada produ ini.  Aksesori furnitur yang untuk melengkapi ruang tidur, memiliki bentuk yang compact dan 'ramah'. Hal ini ditandai dengan kaki kursi yang dilapisi Canaletto walnut, black, white, grey, ocean, atau dove-grey, serta dan penutup yang dapat dilepas yang terbuat dari kain atau kulit yang  ramah lingkungan dengan  teknik jahit cut-and-sew. (DB)