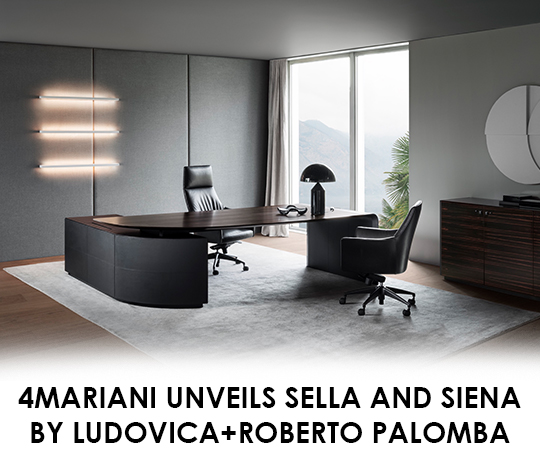 presented by

4MARIANI UNVEILS SELLA AND SIENA BY LUDOVICA+ROBERTO PALOMBA
Published by Sugar & Cream, Friday 20 October 2023
Images courtesy of 4MARIANI
Glamorous Essentially for Hybrid Working Spaces
4MARIANI, Italian company recognized internationally for the production of furniture that has marked the history of design of Made in Italy over time, offers its own elegant and refined idea of the office with the new products designed by designers Ludovica+Roberto Palomba.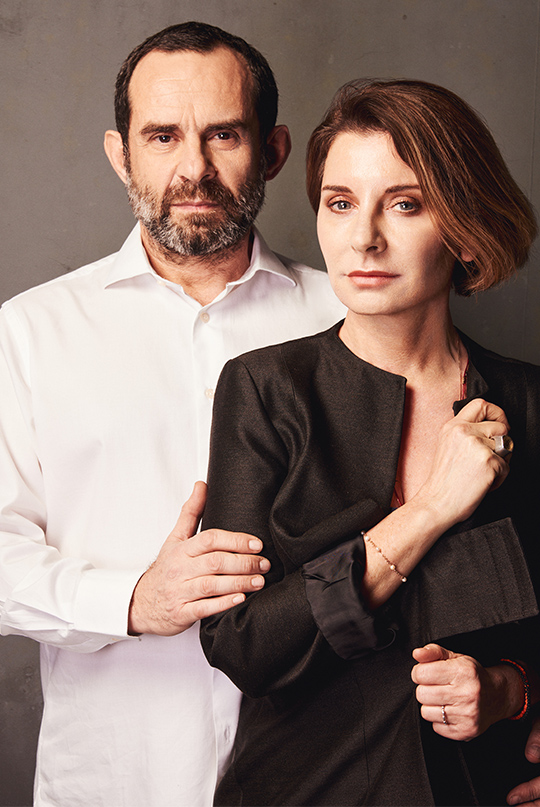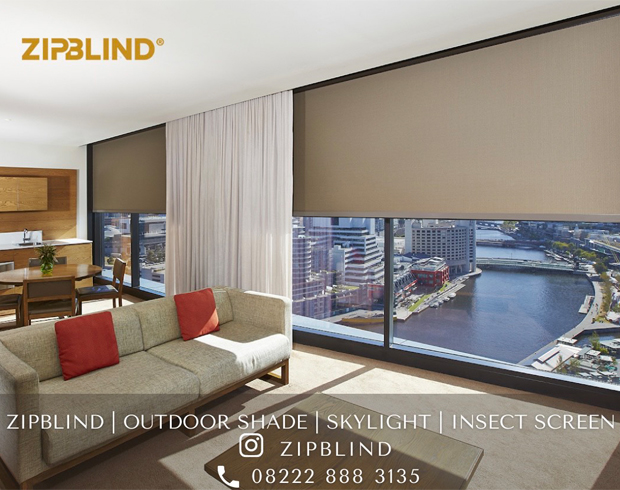 Presented by Zipblind
SELLA reflects the shape and materiality of horse saddles. It is an executive armchair with an essential yet sinuous silhouette, capable of enhancing the Company's excellence in artisan workmanship on an industrial scale, thanks to the calibrated thicknesses, the external leather covering and the soft internal padding. The seat is also available in the conference or cockpit version, with a 5-star base on wheels.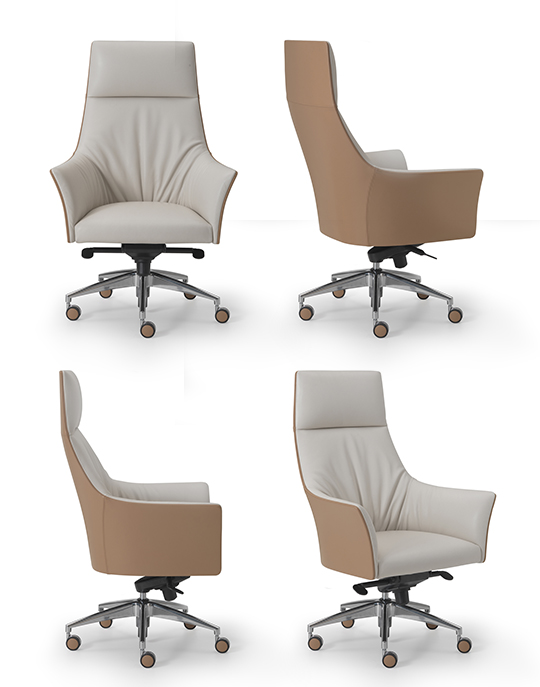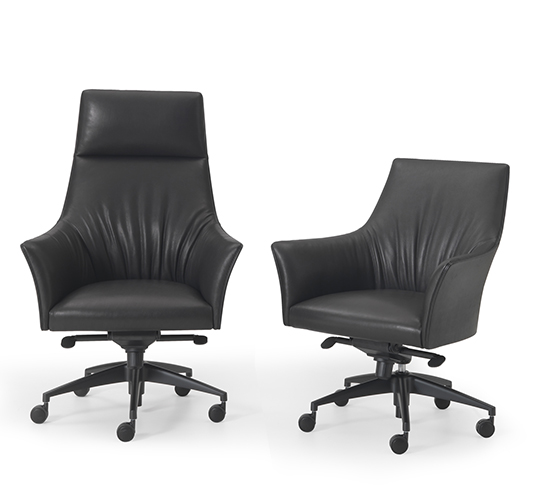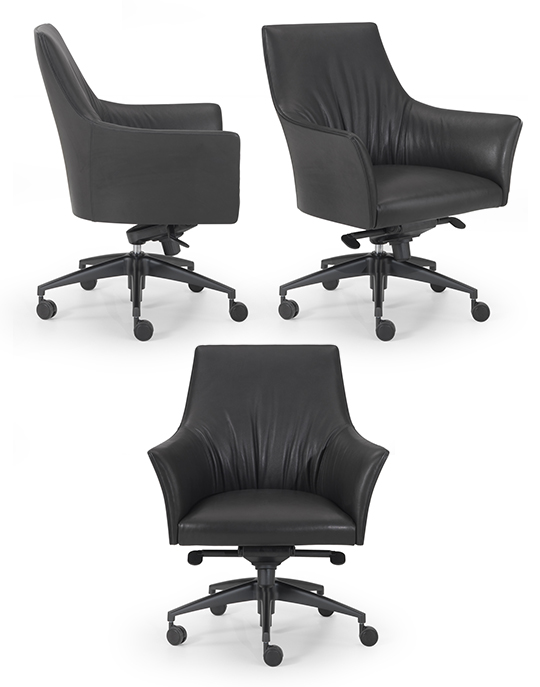 SIENA is characterized by its essential and sophisticated design at the same time, obtained from the top which on one side bends to become a structure and on the other is supported by a significant volume.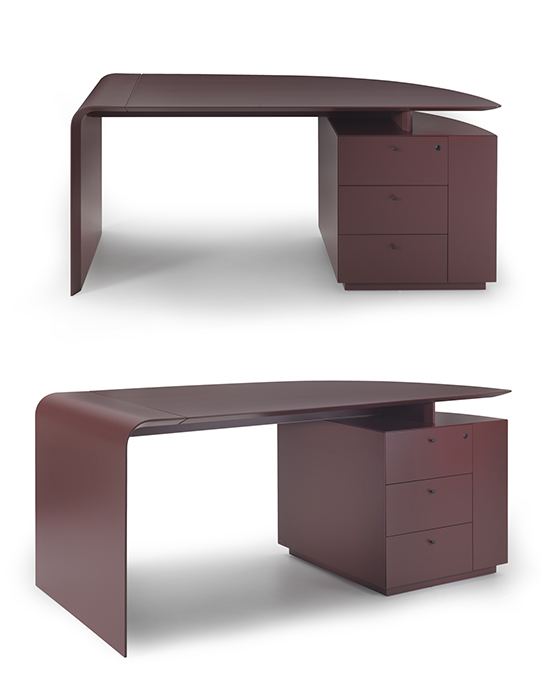 The result is an executive desk animated by a game of geometries, lines and proportions emphasized by the presence of natural materials such as wood, rigorous Macassar Ebony and black leather, expertly crafted.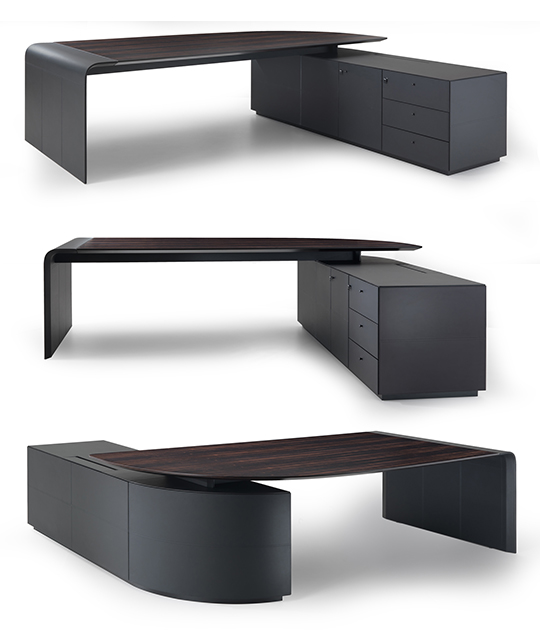 SIENA is also available in the version intended for the home office, burgundy lacquered, a finish that represents a new stylistic language for 4MARIANI, introduced by the designer duo Ludovica+Roberto Palomba.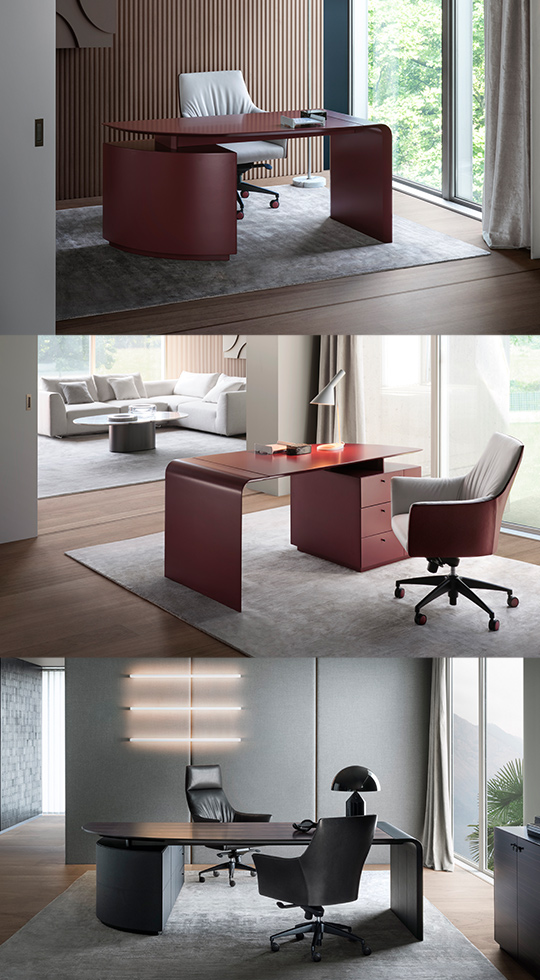 With Sella and Siena, 4MARIANI together with Ludovica+Roberto Palomba, have created an environment that offers those who live in it the opportunity to work in very pleasant spaces from the point of view of both aesthetic and functional comfort, making available management, employees, consultants and customers, increasingly multi-purpose areas that contribute to increasing creativity and productivity, encouraging interaction between people, guaranteeing privacy and making spaces available to be used in a more flexible and informal way.