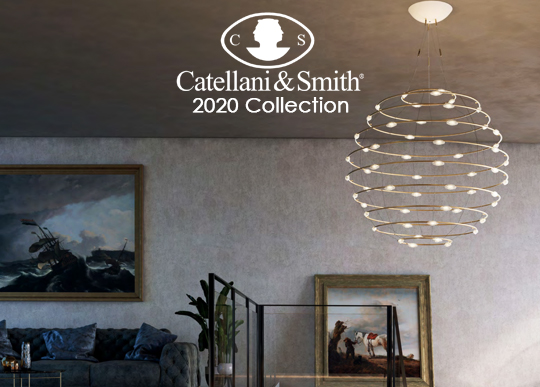 presented by
2020 Collection from Catellani & Smith
Published by Sugar & Cream, Thursday 04 June 2020
Text by Auliya Putri, Images Courtesy of Catellani & Smith
Remarkable Novelties
Penundaan ajang Salone del Mobile.Milano 2020 memang memberikan efek yang cukup signifikan bagi sektor desain internasional, namun selalu ada beragam cara untuk mengatasinya. Salah satunya seperti jenama Catellani & Smith yang meluncurkan koleksi terbaru di tahun 2020 melalui digital. Didirikan oleh desaier Enzo Catellani, lebih dari 30 tahun perusahaan ini menghasilkan inovasi desain lampu yang menyatukan ketrampilan tangan dan percepatan teknologi dengan bentuk-bentuk estetis yang menawan.
Seperti yang dikatakan oleh Enzo Catellani, "a total commitment to perfection, research, attention and expression". Tahun ini Catellani & Smith menampilkan segala kesempurnaan yang sudah dirancang dengan seksama dan disanjung dengan penanaman teknologi mutahir ditiap produknya. Berikut adalah koleksi terbaru dari Catellani & Smith;
1. DiscO
Tetap mempertahankan desain originalnya, lampu DiscO ini disempurnakan dengan penambahan LED dari generasi terkini juga beragam fitur inovatif. Reflective oval-shaped disc memainkan peran penting di sini yang tetap dipercantik dengan karakter berbentuk cone ditengahnya.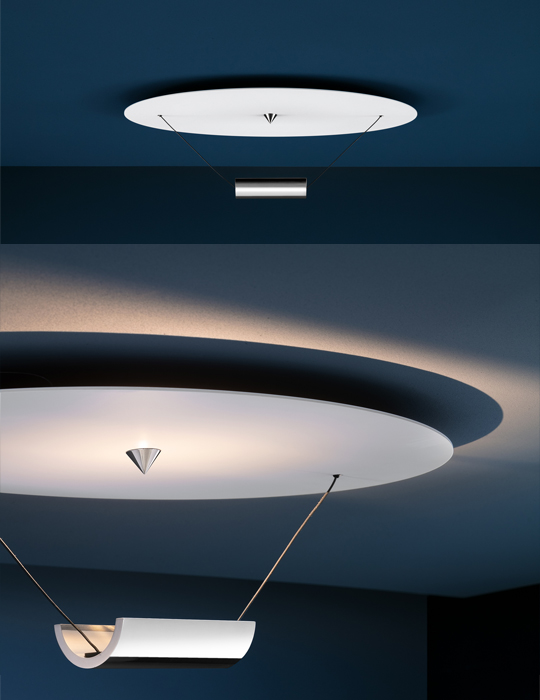 DiscO
2. Petits Bijoux
Bentuk melingkar luar biasa yang dipertunjukan koleksi ini dibuat lengkap dengan penambahan bijoux yang cantik. Dua versi 28 dan 56 bisa menjadi pilihan yang menandakan banyaknya bijoux tersematkan di sini. Sungguh sebuah lampu yang mencerminkan perhiasan murni untuk keanggunan ruangan Anda.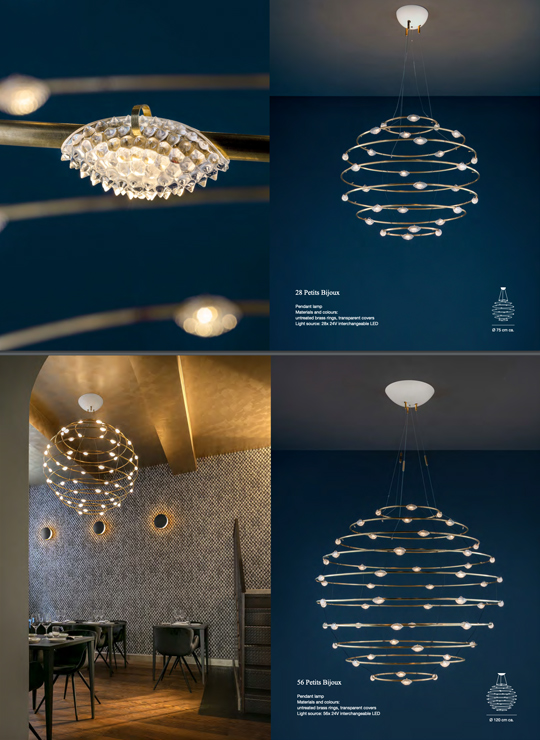 Petits Bijoux
3. Petites Lentilles
The elegance of modesty radiated gracefully from this collection. Keseimbangan yang manis terpancar dari bentuk oval sederhana dengan lampu-lampu kecil yang ikut mengelilinginya.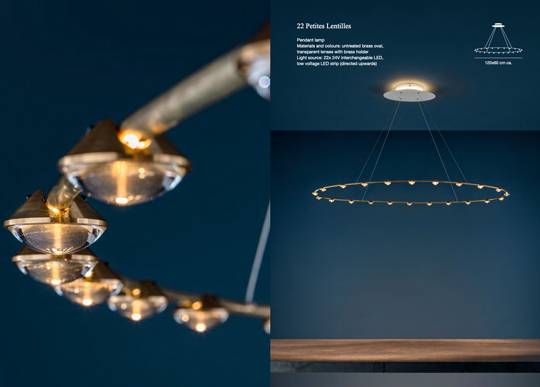 Petites Lentilles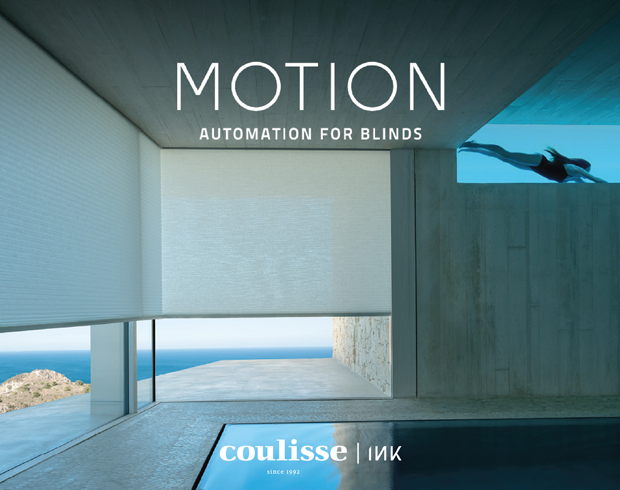 Presented by Coulisse
4. Giulietta BE
Masih dengan konsep sederhana, koleksi ini menyampaikan bentuk tipis dengan dasar lingkaran namun tetap memakai inovasi teknologi terkini. Menggunakan baterai dan nir kabel, memungkinkan Anda untuk menaruhnya di mana saja sesuai dengan nuansa yang Anda inginkan. And whether you like desk or table version of a lamp, this collection cover it all.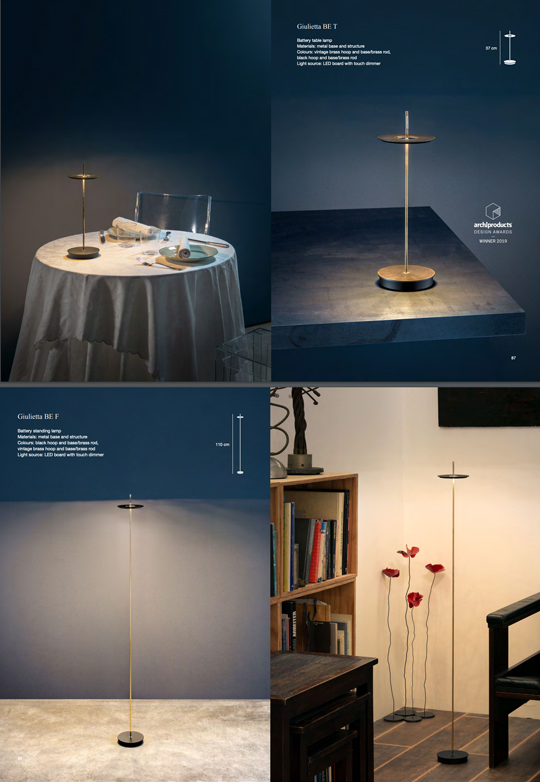 Giulietta BE

5. EC 301
Lampu dinding mungil ini terdiri atas struktur badan berwarna hitam dan detail kuningan yang unik. Dengan sambungan yang bisa berputar, lampu ini bisa memproyeksikan cahayanya ke arah manapun sesuai dengan kebutuhan Anda.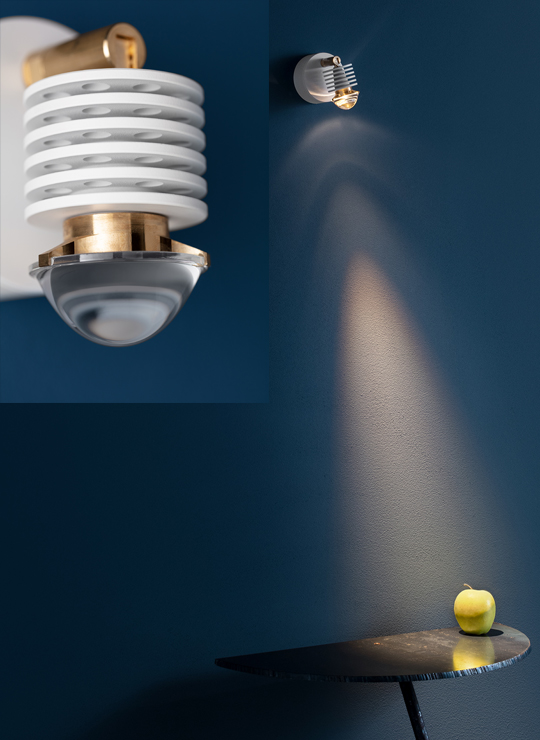 EC 301
6. Alchemie T
Melengkapi koleksi Alchemie F pendahulunya, Alchemie T memberikan rupa menawan layaknya sebuah gerhana berkat dua piringan yang saling berhadapan.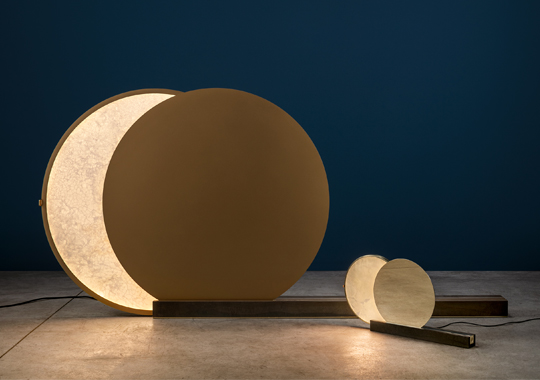 Alchemie T
7. Herem T
Koleksi ini memiliki dasar yang kaku dengan lengan fleksibel demi memberikan personalisasi bentuk sesuai keinginan. Material yang seluruhnya dari kuningan alami menambah elok dari visual yang dipersembahkan.
Koleksi terbaru ini ditampilkan dalam katalog terbaru dari Catellani & Smith dengan sejumlah inspirasi ruang atau interior dengan latar belakang berwarna biru. Ditampilkan juga sejumlah produk-produk andalan yang telah disempurnakan dengan komplimen fungsi yang berbeda. Termasuk juga berbagai proyek dimana label ini terlibat di dalamnya.