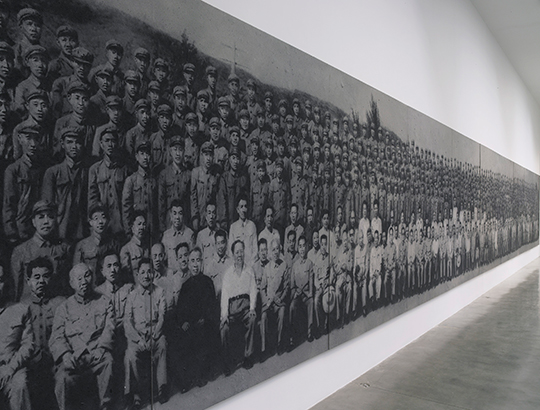 Zhang Huan, Let There Be Light
Published by Sugar & Cream, Saturday 14 November 2015
Pace Gallery, New York, menghelat eksibisi Let There Be Light yang menampilkan karya-karya ash paintings dari Zhang Huan. Seniman yang berbasis di Shanghai ini melanjutkan perjalanan karyanya menggunakan medium abu dupa dari candi-candi Buddha serta manuskrip braille Tiongkok untuk melukiskan apa yang ingin disampaikannya.
Melalui lukisan monokrom dengan tekstur unik tersebut, Zhang memberikan visual yang abstrak namun sekaligus menyampaikan pesan konkrit bertema alam, kebenaran, dan kebaikan yang sejalan dengan pesan dari kitab Buddha. Penyampaian religi dalam kepekaan tulisan Braille dan penggunaan material yang rapuh seolah digunakan Zhang untuk merepresentasikan sebuah metodologi doa dan ilusi dalam keyakinan.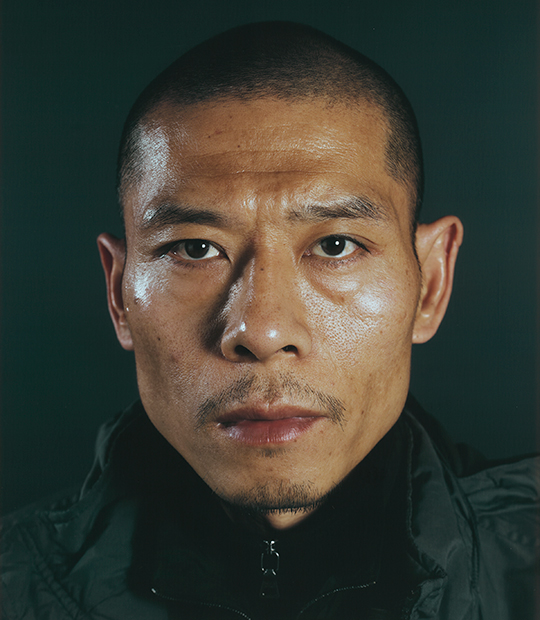 Courtesy :
PORTRAIT
© Chuck Close, courtesy Pace Gallery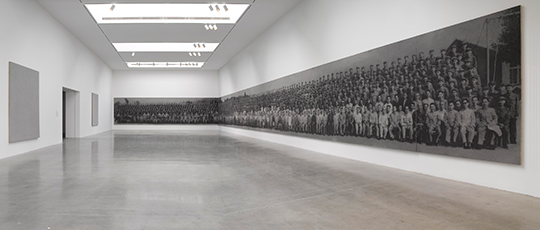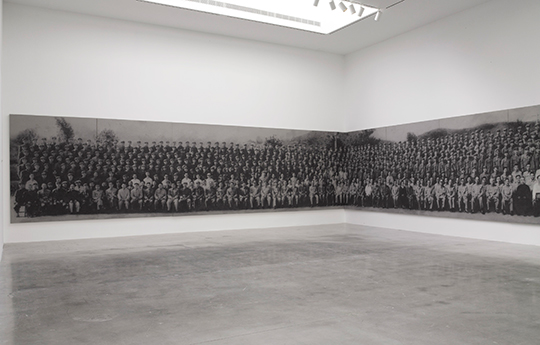 Selain itu, Zhang Huan juga menampilkan salah satu karya terbesarnya yang dilukis dengan abu, berukuran panjang 122 kaki yang merupakan gambaran ulang dari sebuah fotografi bersejarah yang diabadikan pada 15 Juni 1964. Foto yang diambil setahun sebelum Zhang lahir tersebut memperlihatkan Mao Zedong yang dikelilingi para pemimpin di pemerintahannya beserta lebih dari 1000 pengikutnya. Secara personal, Zhang mengaku bahwa foto tersebut mengembalikan memori masa kecilnya di zaman revolusi Tiongkok.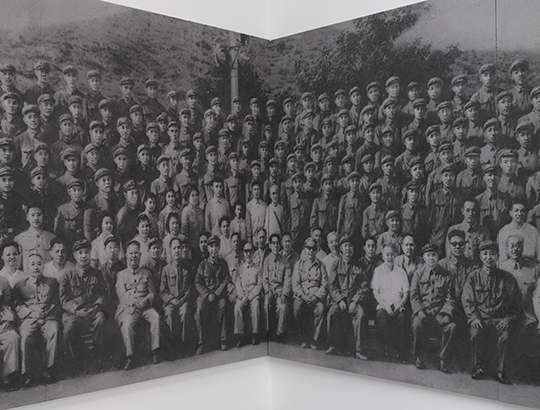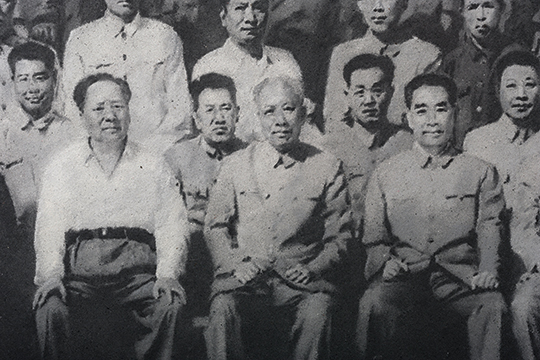 Melalui karya-karyanya, Zhang menyingkap ideologi, budaya, dan sejarah melalui cara komunikasi yang berbeda.  Pesan-pesan dalam karyanya telah ditampilkan di sejumlah museum bergengsi di dunia seperti Guggenheim Museum, New York, dan Centre Pompidou, Paris, hingga tahun 2014 silam, Zhang Huan pun diberi gelar Chevalier de la Legion d'Honneur (Legion of Honor) dari pemerintahan Prancis atas kontribusinya mempromosikan pertukaran nilai budaya antara Prancis dan Tiongkok.
Let There Be Light dipamerkan 30 Oktober-5 Desember 2015 di Pace Gallery, 510 West 25th Street, New York.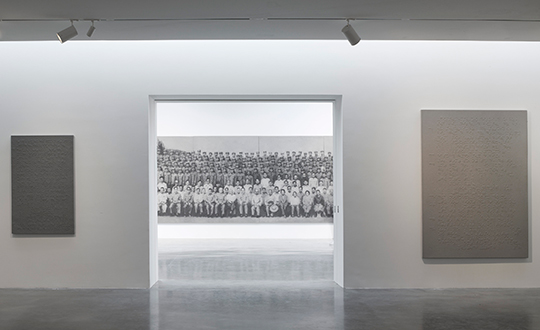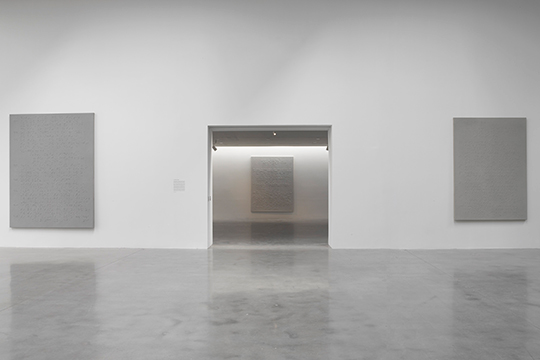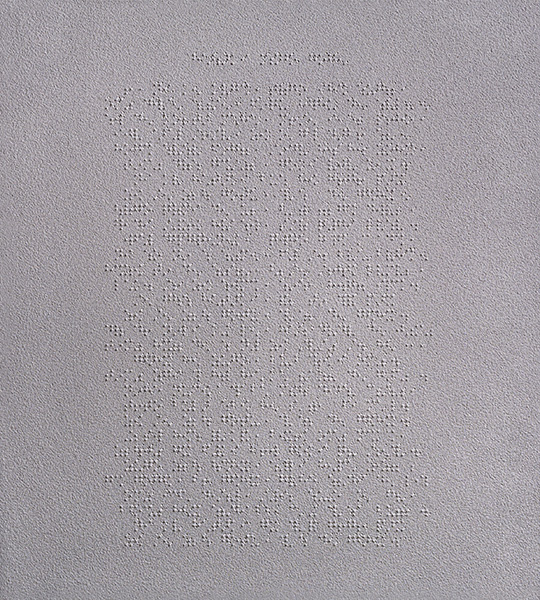 The Star-Spangled Banner No.12, 2013
ash on linen
39-1/2″ x 35-1/2″ (100.3 cm x 90.2 cm)
Photo courtesy Zhang Huan Studio
© Zhang Huan, courtesy Pace Gallery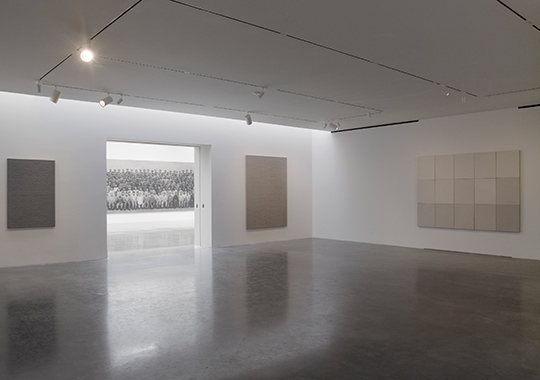 Courtesy :
INSTALLATION IMAGES
Photo by: Kerry Ryan McFate / Pace Gallery