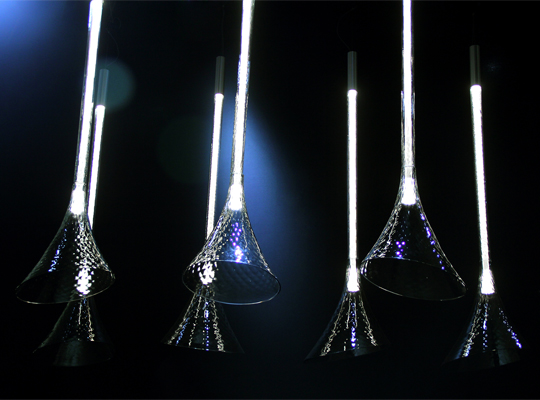 WonderGlass Exhibition at Maison et Objet 2017
Published by Sugar & Cream, Monday 06 February 2017
Lighting Installation – "Rise and Drift"
Pada Maison et Objet 2017 ini, WonderGlass mempersembahkan instalasi berjudul "Rise and Drift" yang dibuat oleh Tangent, brand desain yang berlokasi di London dan didirikan oleh desainer inovatif Hideki Yoshimoto. Desain ini memukau lewat interpretasi cantiknya akan permainan cahaya dari berbagai material, yang menghasilkan bentuk-bentuk organik.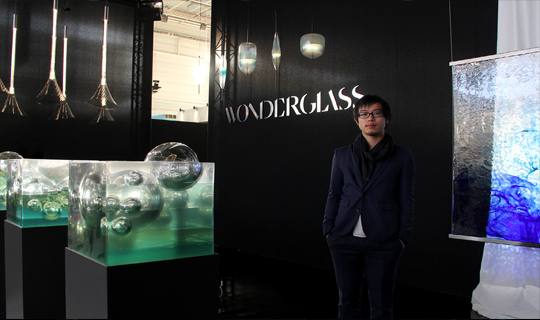 Instalasi "Rise and Drift" oleh Tangent untuk WonderGlass berfokus pada bentuk organik gelembung air dan pantulan cahaya. Tangent juga mengeksplorasi kompleksnya transmisi dan refleksi cahaya pada berbagai material yang berbeda. Desain ini secara khusus menangkap momen dinamis yang mengingatkan kita pada udara yang membubung naik melalui air dan sekilas memperlihatkan kehidupan di bawahnya, suatu kehadiran yang tidak bisa kita lihat namun bisa kita rasakan.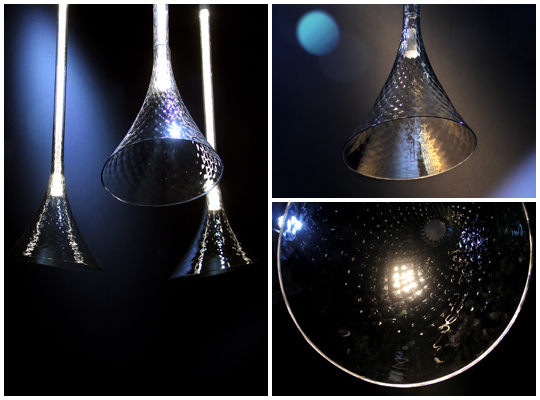 Display yang dipamerkan di Maison et Objet 2017 kali ini berhasil menangkap gelembung-gelembung natural yang terlihat kontras di dalam bentuk-bentuk geometri yang padat. Cahaya yang tertangkap akan bertransmisi dan berefleksi di dalam material tersebut, dan menghasilkan efek visual yang sangat indah.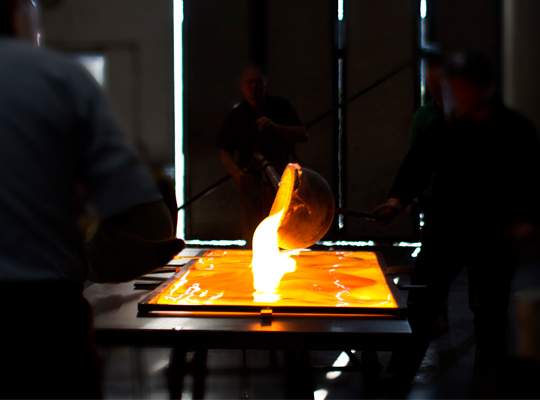 Bentuk-bentuk berbeda yang dibuat oleh Tangent untuk instalasi ini dapat digunakan sebagai pembatas ruangan, serta lampu atau chandelier yang akan menimbulkan bayang-bayang indah melalui permainan cahaya yang cantik, termasuk cahaya matahari.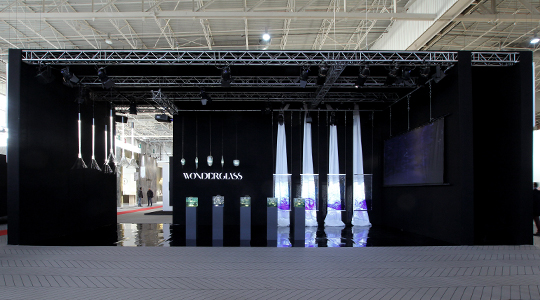 Untuk Maison et Objet 2017, WonderGlass juga menampilkan beberapa display lain seperti Luma oleh Zaha Hadid, komposisi pahatan berbentuk segmen tubular yang secara halus memecahkan cahaya melalui bentuk-bentuk organik yang terinspirasi dari keindahan alam. Setiap segmen dari produk tersebut merupakan karya handblown yang dibuat di Murano.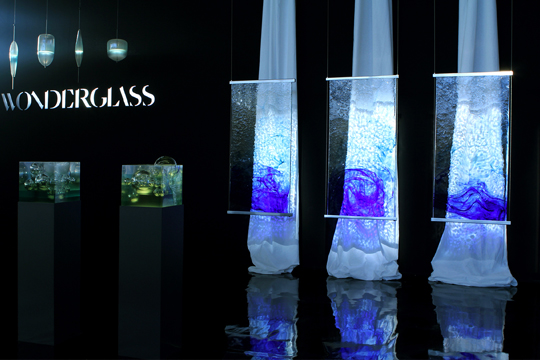 WonderGlass didirikan tahun 2013 oleh Maurizio dan Christian Mussati dan hadir melalui kerajinan tangan tradisional yang terus berkembang seiring perkembangan desain modern. WonderGlass juga terus berkolaborasi dengan nama-nama internasional dari dunia arsitektur, seni dan fashion. (AL)