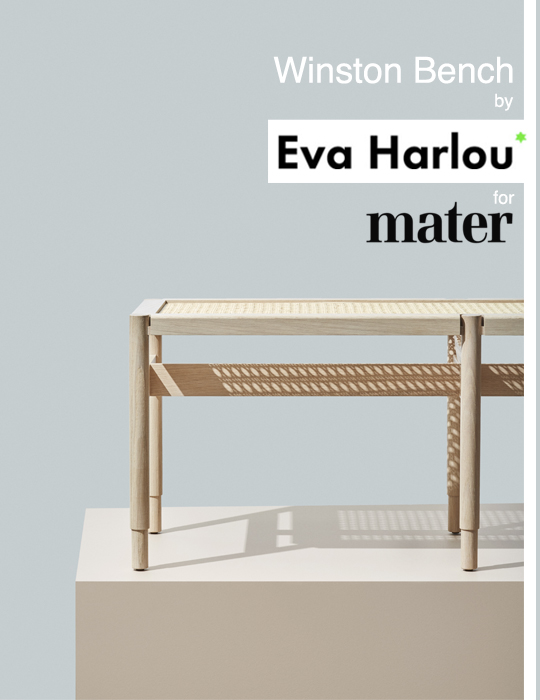 Winston Bench by Eva Harlou for Mater
Published by Sugar & Cream, Friday 15 February 2019
Text by S&C, images courtesy of Mater
Ethically & Sustainable
Walaupun bukan hal baru namun kini pergeseran terjadi menunjukan perhatian tinggi para desainer terhadap sumber alam dan dampaknya. Winston Bench adalah salah satu produk terbaru dengan kepedulian tinggi terhadap 'sustainability'.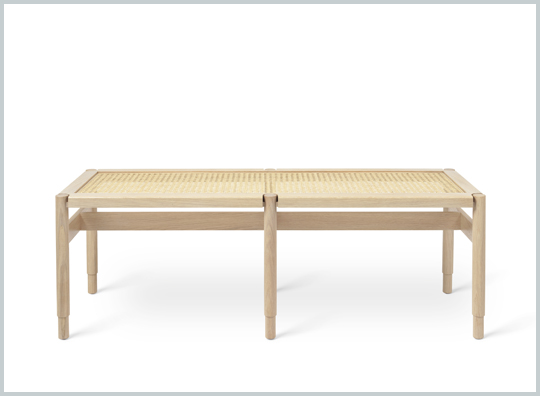 Awal tahun ini Mater dari Copenhagen meluncurkan Winston Bench karya terbaru dari desainer Eva Harlou, arsitek Denmark.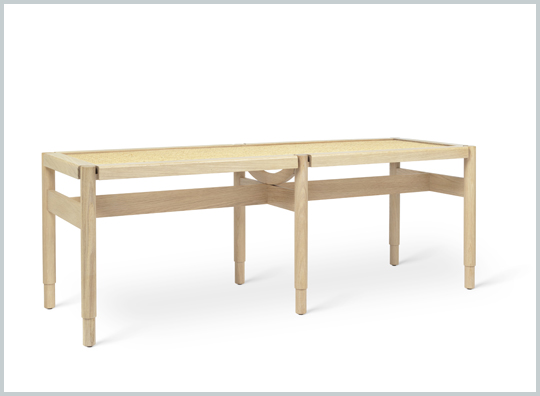 'The Winston Bench has been designed with the desire to create a beautifully crafted piece of furniture that is versatile and that can be used in different interior settings. The bench is both shorter and thinner than the original Winston Daybed and its compact design means it can be placed in a multitude of spaces such as the end of the bed, hallway or dining table.' – Eva Harlou
Winston Bench tidak lain adalah sebuah bench elegan dengan estetika memadukan struktur ringkas dan berkesan bersahaja atau jujur terbuat dari FSC certified kayu Oak dan rotan. Selain FSC certified, sisa kayu dan rotan yang tidak terpakai, didaur ulang untuk dipergunakan untuk perapian penghangat ruang workshop.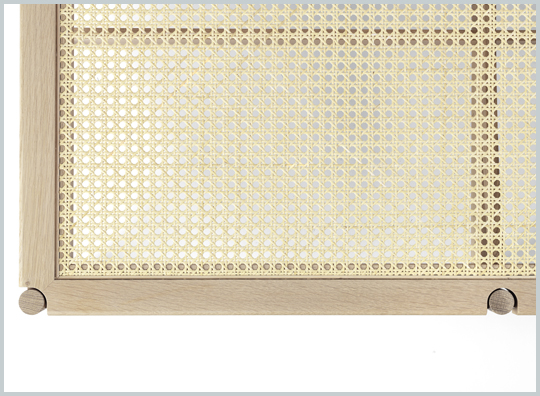 Kerangka bench dan detil struktur kaki-kakinya memperlihatkan hasil ketrampilan tangan halus. Tradisi ketrampilan tangan lokal tetap diperdayakan dan dilestarikan oleh Mater melalui hampir semua produk  desainnya.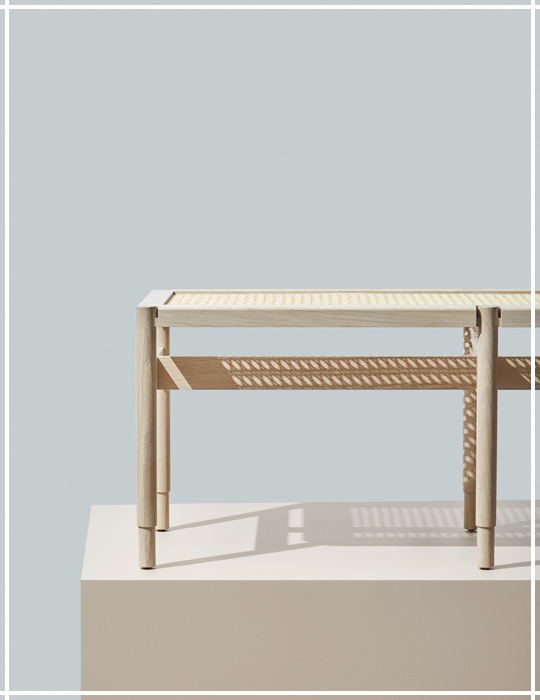 Winston Bench merupakan koleksi tambahan dari karya Eva Harlou sebelumnya di tahun 2018 yaitu Winston Daybed.