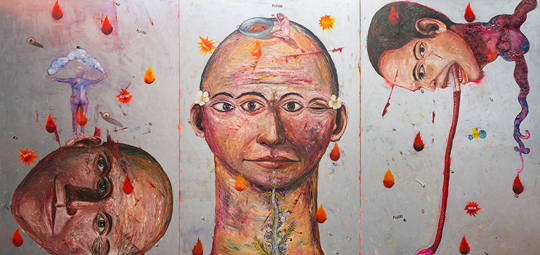 Welcoming Indonesia's First Museum – Museum MACAN in Jakarta
Published by Sugar & Cream, Thursday 02 November 2017
Text by JW, Images and video courtesy of Museum MACAN and S&C
The Premiere Exhibition : "Art Turns. World Turns. Exploring the Collection of Museum MACAN"
Berita besar yang paling ditunggu pencinta seni Indonesia maupun internasional, akhirnya akan diresmikan pada hari Jumat, November 3,2017.
Dengan nama Museum MACAN (Museum of Modern and Contemporary Art in Nusantara), bangunan megahnya seluas 4000 m² mengokohkan diri sebagai museum pribadi pertama di Indonesia dengan mendedikasikan koleksi lukisan pada era tertentu yaitu : modern and contemporary.
Kehadiran mega koleksi seni nasional maupun internasional yang berkelas dunia, museum ini telah merubah lansekap ibukota Jakarta menjadi destinasi seni yang diperhitungkan dalam percaturan seni dunia.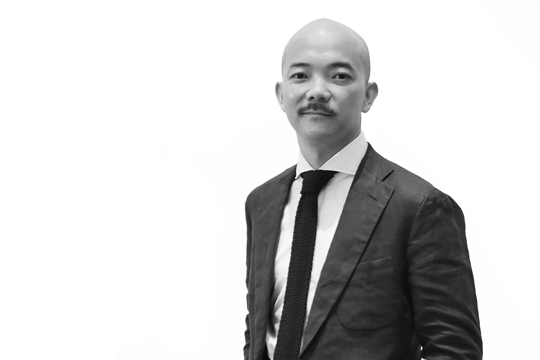 Aaron Seeto, Director of Museum MACAN
Museum MACAN digagas oleh Haryanto Adikoesoemo, seorang filantrop dan kolektor senior Indonesia. Visi Haryanto akan sebuah ruang seni permanen dan koleksi kelas dunia menjadidasar pembentukan misi dan koleksi institusi ini.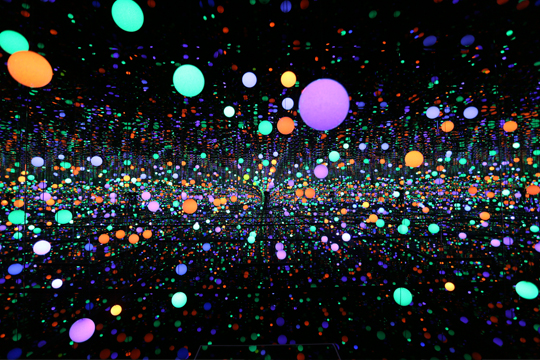 Yayoi Kusama
Penulis turut diundang pada saat perkenalan perdana 12 Agustus 2017 lalu. Perkenalan tersebut ditandai dengan seni pertunjukan spektakuler oleh seniman ternama seperti Fx Harsono, Reza Afisina, Tisna Sanjaya, Melati Suryodarmo dan seniman lainnya.
Ajang peresmian Museum MACAN dilansir dengan pameran perdana  bertajuk  'Art Turns. World Turns. Exploring the Collection of Museum MACAN'  dikurasi oleh Charles Esche dan Agung Hujatnika.
Pameran ini menampilkan karya kontemporer ikonik dari seniman internasional. Termasuk diantaranya sejumlah mahakarya Indonesia seperti Raden Saleh, S. Sudjojono, FX Harsono dan Arahmaiani, Robert Rauschenberg, Yayoi Kusama dan Jean-Michel Basquiat.
Pameran dibuka untuk umum pada tanggal 4 November 2017
Pameran perdana berlangsung hingga 18 March 2018
Lokasi : Klik Di sini