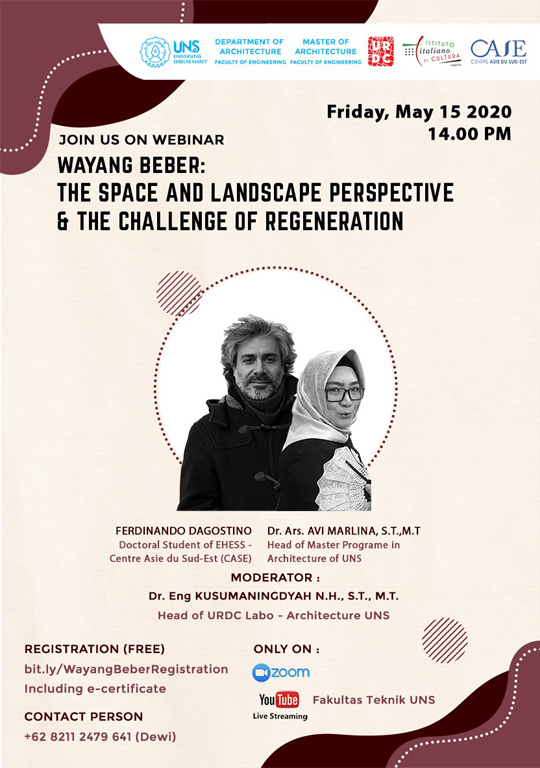 presented by

Webinar: Melestarikan Wayang Beber Sebagai Sumber Daya
Published by Sugar & Cream, Monday 15 June 2020
Text by Auliya Putri, Images Courtesy of Italian Cultural Institute in Jakarta
Friday, 15 May 2020
Pertengahan bulan Mei lalu tepatnya di tanggal 15 Mei 2020, Kementrian Luar Negeri Italia dan Kerjasama Internasional bersama Institut Kebudayaan Italia di Jakarta menyajikan sebuah webinar dalam tema warisan budaya Indonesia. Dimana judul yang diambil ialah "Wayang Beber: the Space and Landscape Perspective & the Challenge of Regeneration". Dengan pembicara Ferdinando Dagostino, seorang peneliti dari Italia yang berfokus pada Wayang, dan Avi Marlina, Kepala Program Magister Fakultas Arsitektur Universitas Sebelas Maret.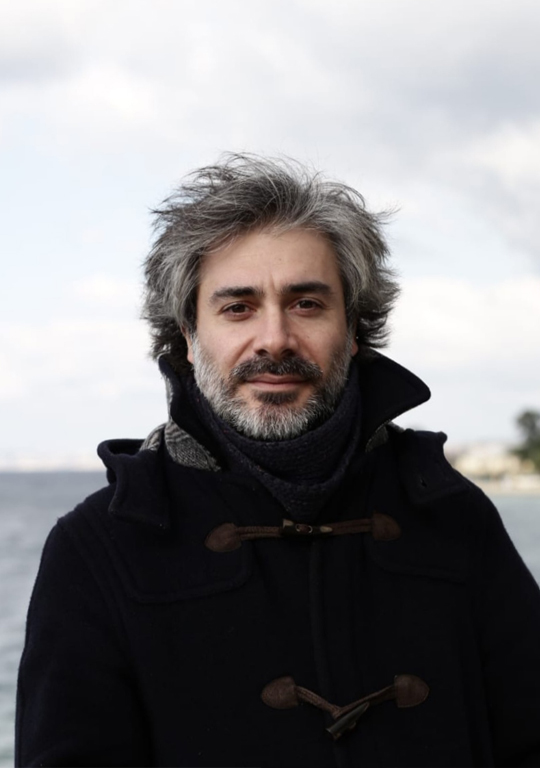 Ferdinando Dagostino


Maria Battaglia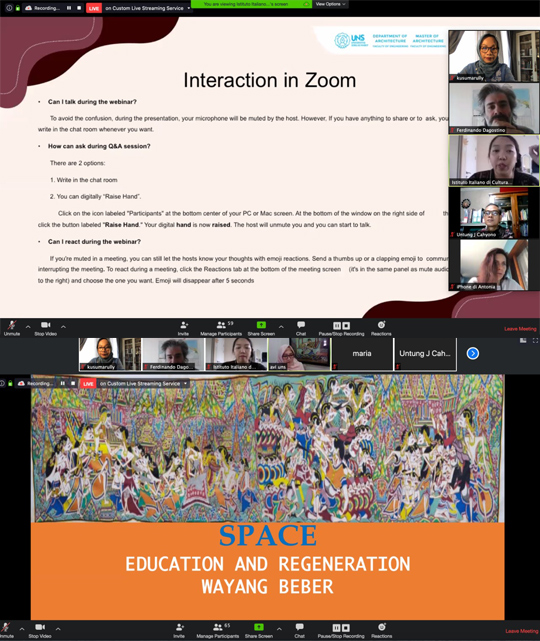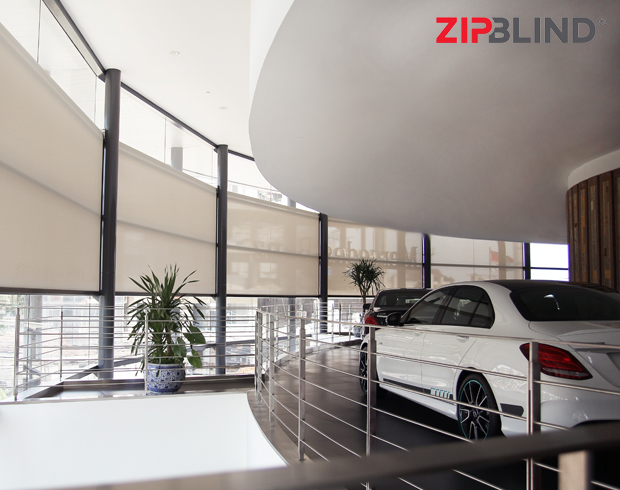 Presented by Zipblind
Seminar yang secara eksklusif diselenggarakan melalui Zoom maupun livestream Youtube ini membicarakan tentang pelestarian warisan budaya, khususnya Wayang Beber. Dimana sesungguhnya wayang bisa menjadi sumber daya potensial ketika didukung oleh sustainable development, ekonomi, inklusi sosial, maupun keseimbangan ekologis. Wayang Beber merupakan salah satu jenis wayang yang berasal dan berkembar di Pulau Jawa dan memiliki bentuk berupa lembaran-lembaran layaknya lukisan.  Dan seni wayang sendiri pada tahun 2003 telah diakui oleh UNESCO sebagai "Masterpiece of Oral and Intangible Cultural Heritage of Humanity".