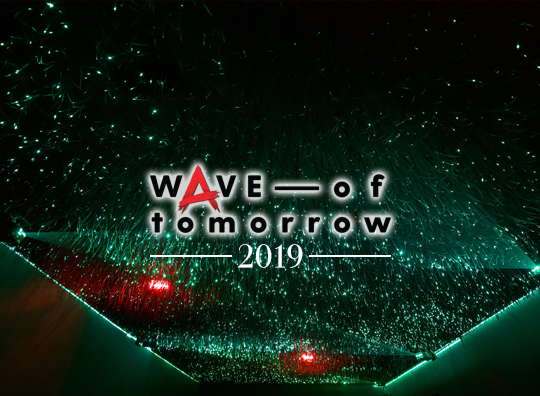 presented by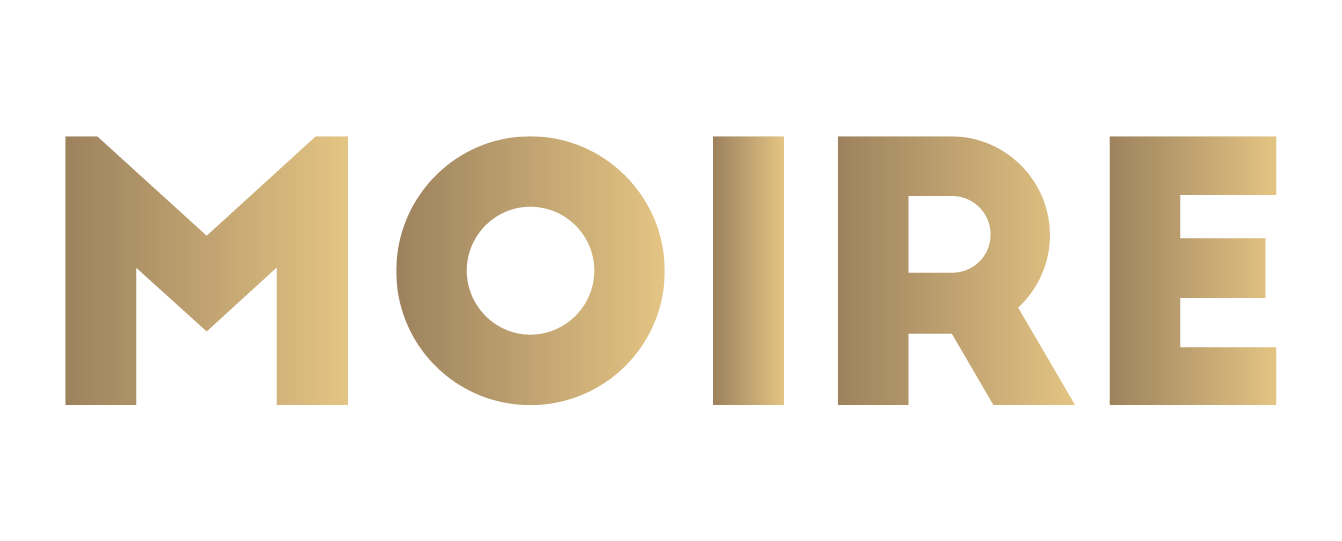 Wave of Tomorrow 2019
Published by Sugar & Cream, Tuesday 24 December 2019
Text by Auliya Putri, Images Courtesy of Wave of Tomorrow
A New Kind of Art Installation Exhibition
Tahun kedua Wave of Tomorrow di langsungkan hingga 29 Desember 2019 di The Tribrata Dharmawangsa, Jakarta Selatan. Beragam instalasi seni dalam balutan teknologi terkini siap menyambut decak kagum dari seluruh pengunjung yang hadir.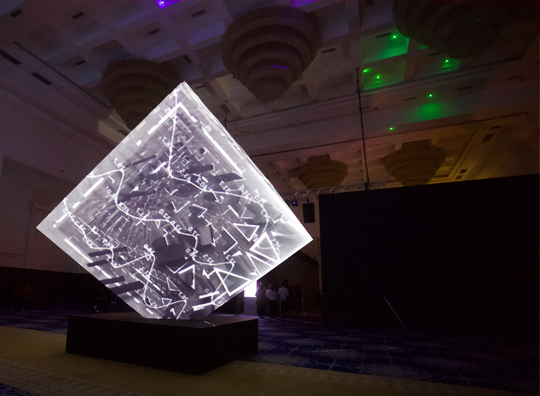 Date Gate (World's First AI Astronomical Research Data Sculpture Public Art) by Ouchhh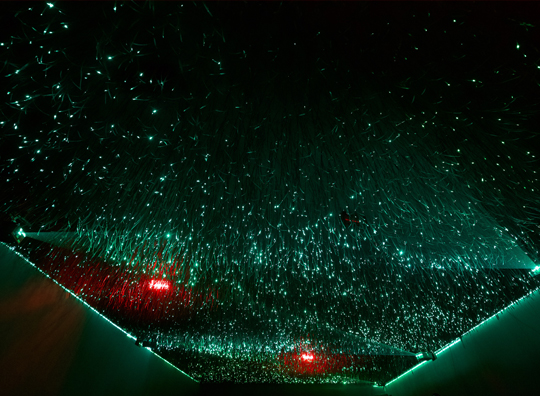 The Day We Left Field by Tundra
Total terdapat 14 karya dari 13 seniman dalam pesona unik dan kreativitas masing-masing. Baik itu instalasi audio visual, virtual reality, robotic, sensor, hingga artificial intelligence hadir dalam pameran ini. Para seniman tersebut ialah Sembilan Matahari, Kinara Darma X Modulight, Maika Collective, UVisual, Rubi Roesli, Ricky Janitra, Notanlab, Motionbeast, Farhanaz Rupaidha, juga beberapa seniman luar negeri yaitu Nonotak, Ouchhh, Tundra, dan Jakob Steensen.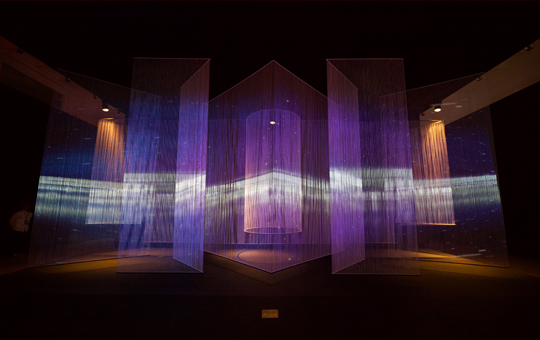 Ruang dan Batas / Resonansi 2 Komposisi String Seri 5 by Rubi Roesli / Biroe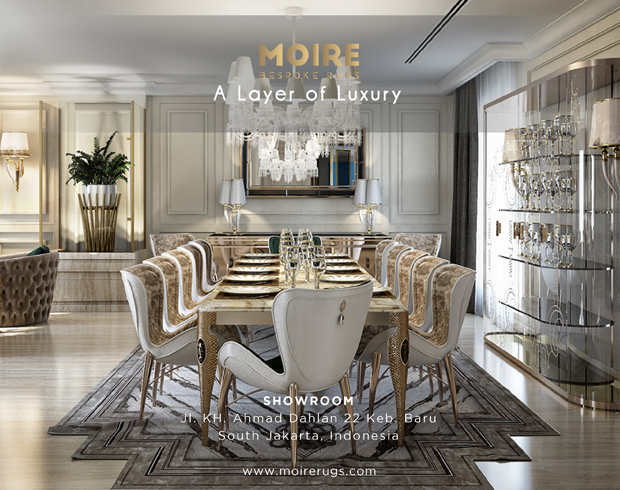 Presented by MOIRE Rugs
Menurut Adrian Subono, Presiden Komisioner Level 7, pameran ini merupakan wadah bagi para seniman untuk unjuk kebolehan, memberikan motivasi, hingga bertukar pikiran. Mengandung unsur isu-isu yang terjadi di masa lalu, masa kini, maupun masa depan, pameran ini juga ingin menantang para seniman untuk membuat instalasi seni 'ahead of its time'.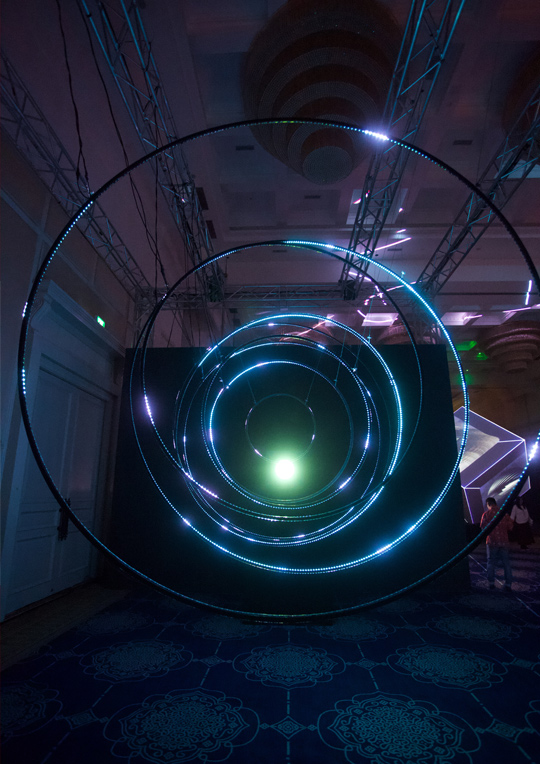 Infinite Loop by UVisual
Dengan konsep teknologi futuristiknya, Wave of Tomorrow turut menyajikan pertunjukan musik yang berbeda dari biasanya. Berbagai unsur teknologi terkini siap menemani panggung musisi yang hadir. Ialah Kunto Aji, Eva Celia, Danilla, Haai, Elephant Kind, Sal Priadi, Petra Sihombing, Future 10, Dekadenz, Random Brothers, dan masih banyak musisi lainnya.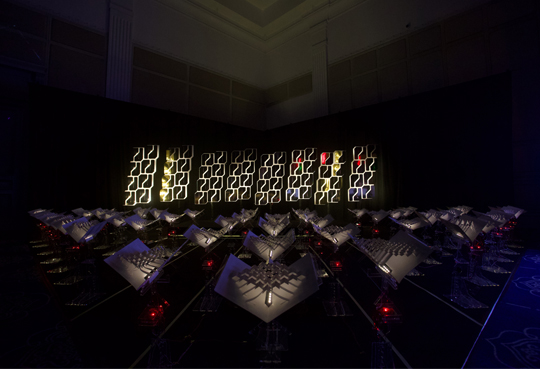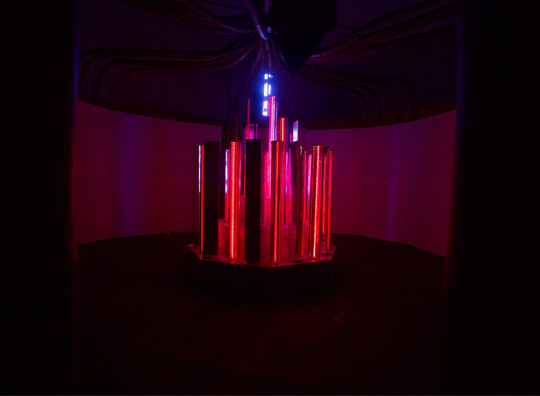 The Simulation of Harmony by Kinara Dharma x Modulight
Selain itu, masih ada program workshop dan sharing session bersama seniman yang bisa Anda ikuti. Sila berkunjung ke www.waveoftomorrow.com untuk mendapat info lebih lanjut.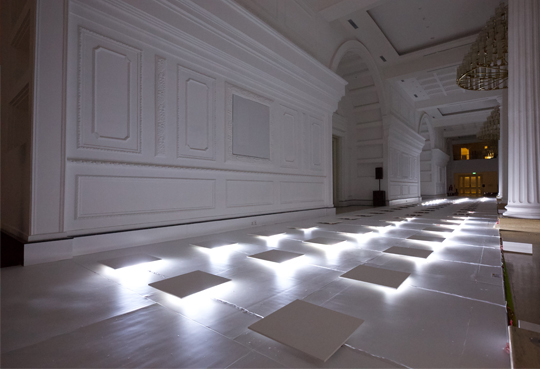 Leap V.3 by Nonotak


Re-Imagining Tribhuwana by Farhanaz Rupaidha