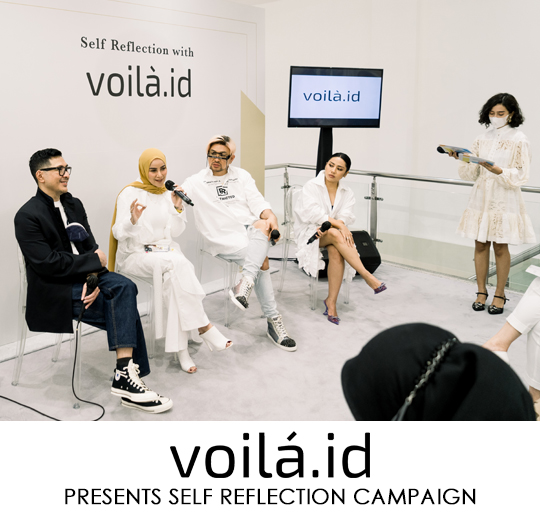 presented by

VOILA.ID PRESENTS "SELF REFLECTION" CAMPAIGN
Published by Sugar & Cream, Friday 29 April 2022
Images courtesy of Voila.id
Self Reflection Through Beauty, Fashion, and Personality
Bertepatan di bulan Ramadan tahun ini, Voila.id mengadakan perayaan serta menggagas kampanye "Self Reflection" bersama para konsumen, terutama para luxury fashion enthusiast pada 12 April 2022 lalu di Voila.id, Kebayoran Lama, Jakarta.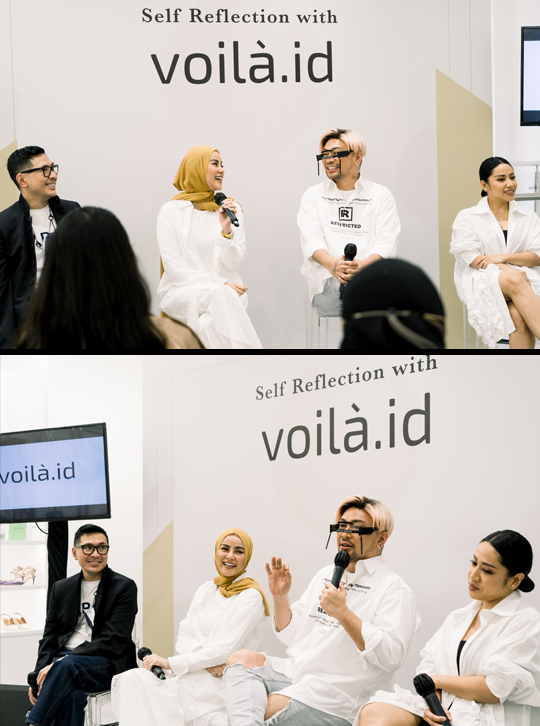 Zoey Rasyid, Olla Ramlan, Caren Delano, Anggie Rassly
Simak artikel opening store VOILA di Jakarta di sini
Kampanye ini hadir dengan tujuan bagaimana merefleksikan diri dari kesalahan, kegagalan di masa lalu, dan merepresentasikannya melalui tampilan yang menjadi cerminan kepribadian dan lifestyle masing-masing. Pada acara ini VOILA memperkenalkan The New Friends of Voila di antaranya, Anggie Rassly sebagai beauty expert, Caren Delano sebagai fashion expert, serta public personality, Olla Ramlan. Ketiga sosok ini dinilai memiliki esensi penting dalam gaya hidup, yaitu beauty, fashion, dan personality.
Caren Delano, Anggie Rassly
"Kami merasa Olla, Caren, dan Anggie, mewakili tiga esensi penting dalam penampilan dan gaya hidup. Ketiganya mencerminkan individu yang selalu berefleksi dan berevolusi terhadap berbagai situasi, dan tetap autentik terhadap identitas masing-masing, seperti halnya fashion yang selalu berefleksi dan berevolusi," ujar Zoey Rasjid, Head of Marketing & Communication VOILA.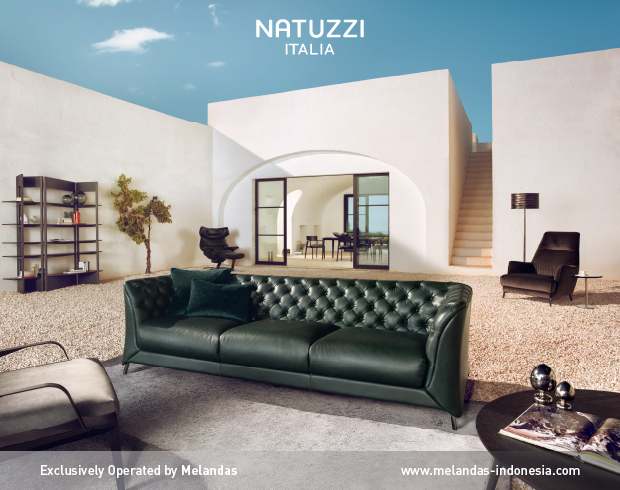 Presented by Melandas Indonesia
Selain melalui platform online yang telah lebih sukses, VOILA juga hadir dalam bentuk offline store yang berada di dua kota besar yaitu di kawasan Bukit Darmo Golf, Surabaya, serta Arteri Pondok Indah, Jakarta Selatan. VOILA yang berdiri sejak tahun 2020, selain menawarkan orisinalitas produk, juga menyediakan koleksi up-to-date untuk para luxury fashion enthusiast. VOILA menjadi salah satu luxury multibrand store terdepan di Indonesia berkat kepercayaan yang diberikan konsumen mulai dari para selebriti hingga influencers dan luxury fashion enthusiast, karena di sini menjamin 100% keaslian produk-produknya karena bekerja sama langsung dengan trusted source.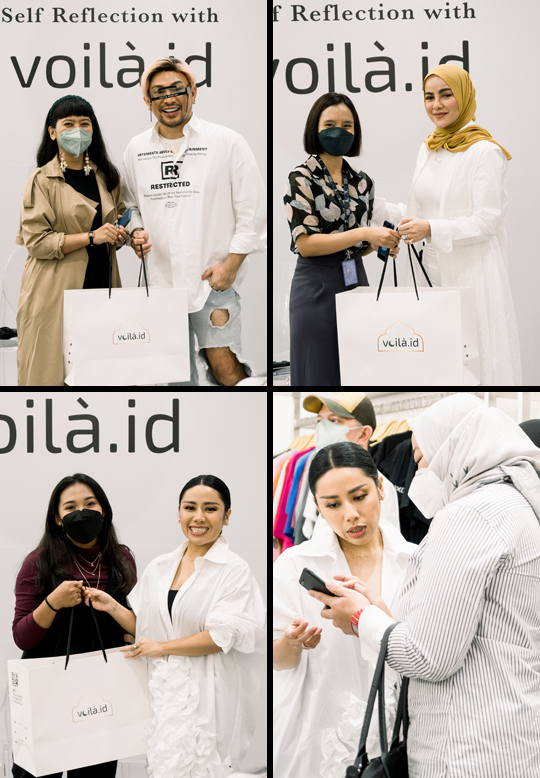 "Menurut saya, salah satu langkah dalam mencintai diri sendiri itu bisa didapatkan dengan membeli luxury goods. Karena dengan membeli luxury goods, kita sekaligus mendapatkan kualitas, desain, dan kisah dari jenama ini. Semua itu bisa saya dapatkan di VOILA. Kualitas dan keautentikan ragam produknya sudah tidak perlu diragukan, mulai dari pakaian, tas, sepatu, hingga aksesori lainnya," tutur Anggi Rassly.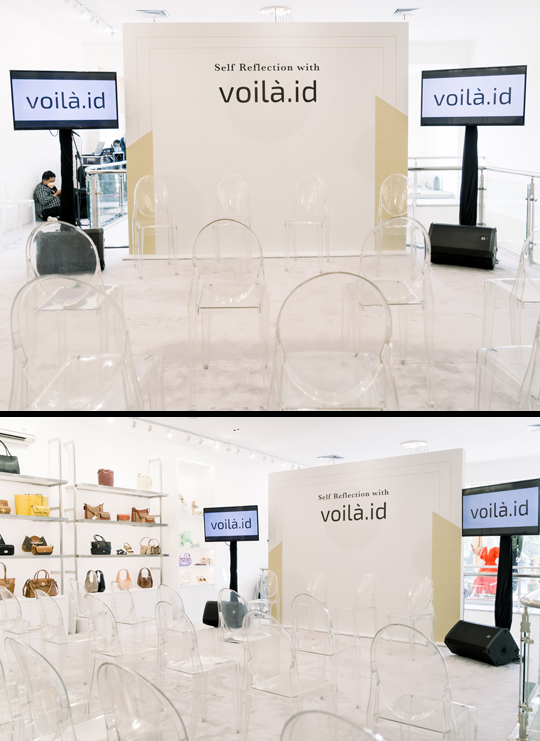 Kini, VOILA sudah menghadirkan lebih dari 150 jenama sehingga para luxury fashion enthusiast memiliki banyak alternatif mulai dari ready-to-wear dewasa, menswear, womenswear, hingga koleksi untuk anak-anak.
Dan oleh karena itu, Caren Delano menambahkan "VOILA memiliki berbagai pilihan yang luas sekali, sehingga  cukup memberi sumber inspirasi fashion untuk saya dan membuat saya semakin excited to make people fabulous!." (DB)