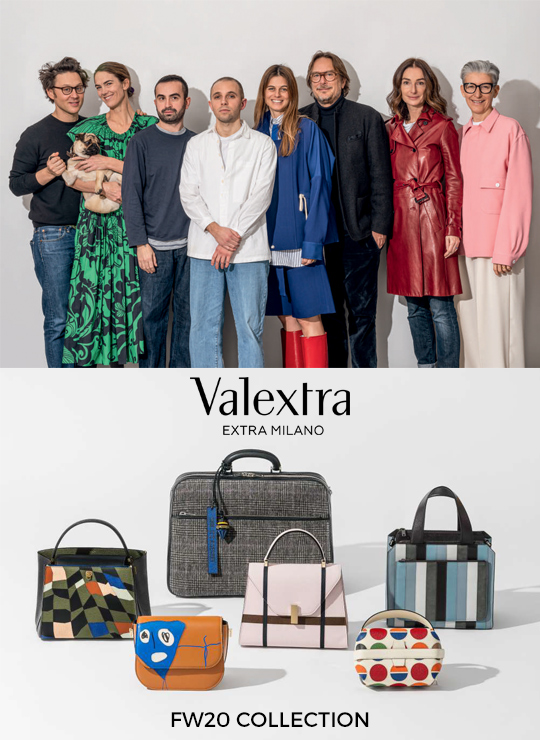 presented by

VALEXTRA : EXTRA MILANO FW20 COLLECTION
Published by Sugar & Cream, Monday 15 June 2020
Text by S&C, images courtesy of Valextra
A Collaborative Project By Six Extraordinary Milanese Brands.
Untuk tahun 2020, Valextra, jenama ternama asal Milan merayakan warisan kota Milan untuk pertama kalinya.
Merangkul dan sekaligus mengangkat kearifan lokal dan akulturasi yang eklektik di kota Milan melalui tangan kreatif desainer di Milan, Valextra, jenama yang berdiri tahun 1937 memperkenalkan Extra Milano FW20 Collection.
"With EXTRA MILANO, we are not only making beautiful products, but also drawing attention to the value of supporting the people and the brands that we respect and care about. EXTRA MILANO is not a bilateral collaboration; it's a 6-way dialogue, and most importantly, it involves product, business and ultimately sharing of know-how and connections," Sara Ferrero, CEO Valextra
Ke enam desainer berbasis di Milan adalah Loris Messina & Simone Rizzo pendiri label SUNNEI, Carolina Castiglioni pendiri label PLAN C, Arthur Arbesser, JJ Martin pendiri label La Double J, Massimo Alba and VALEXTRA.
Enam koleksi kapsul dari enam Milanese desainer memperlihatkan pendekatan holistik Valextra mengarah pada kecantikan, kualitas, fungsionalitas dan inovasi, menggabungkan tradisi dan inspirasi kontemporer untuk mewakili semangat generasi baru. Seperti diketahui Milan adalah salah satu gravitasi pusat mode terpenting dunia. Terbentuk dari berbagai faktor dengan latar belakang yang beragam.
Lorong-lorong kecil tersembunyi di antara bangunan bersejarah, pola vintage geometris yang berani dan palet warna yang khas dari tradisi tenun sutra setempat, gambar anak-anak dan keanggunan pria dan wanita Milan yang legendaris, menjadi inspirasi bagi karya enam desainer.
Setiap koleksi kapsul akan dirilis pada waktu yang berbeda:
• koleksi La Double J pada bulan Mei
• koleksi SUNNEI pada bulan Juni
• koleksi VALEXTRA pada bulan Juli
• koleksi PLAN C pada bulan September
• koleksi Arthur Arbesser pada bulan Oktober
• Massimo Alba pada bulan November.
Koleksi instimewa ini tersedia dalam jumlah terbatas yaitu setiap tas tersedia hanya 10 buah dan dijual melalui gerai tertentu Valextra.
Berikut jajaran koleksi EXTRA MILANO FW20 COLLECTION :
1. VALEXTRA
Tiga model tas terbaru dengan grafis yang sederhana merefleksikan kecintaan jenama ini pada desain, arsitektur, kerajinan tangan dan inovasi. Keharmonisan bentuk dan grafis dari tiga tas tersebut terinspirasi dari tangga pintu yang spektakular dari gedung-gedung di kota Milan. Pintu-pintu tersebut merupakan simbol pertemuan sosial yang terjadi secara informal disetiap rumah.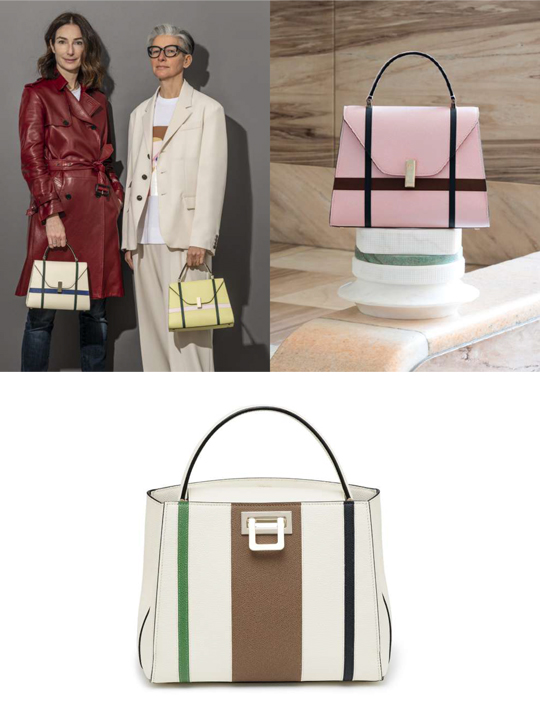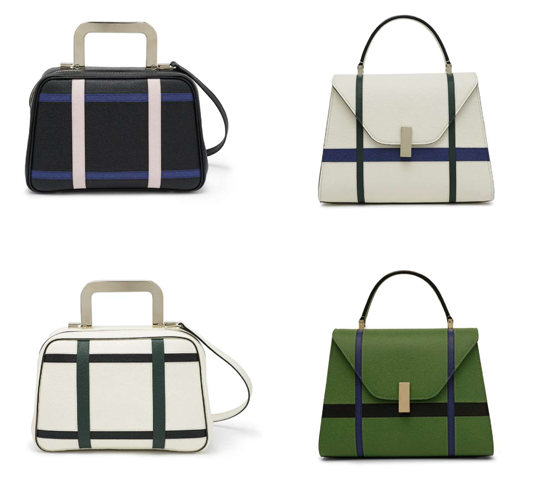 2. LA DOUBLE J
Sebuah tas mungil dengan bentuk geometri yang unik, dikomplimen dengan gagasan pegangan yang tidak kalah menarik juga. J.J Martin desainer dan pendiri label La Double J di Milan mengemas baru tas ikonis Valextra yaitu Tric Trac dengan print ala tahun 70'an.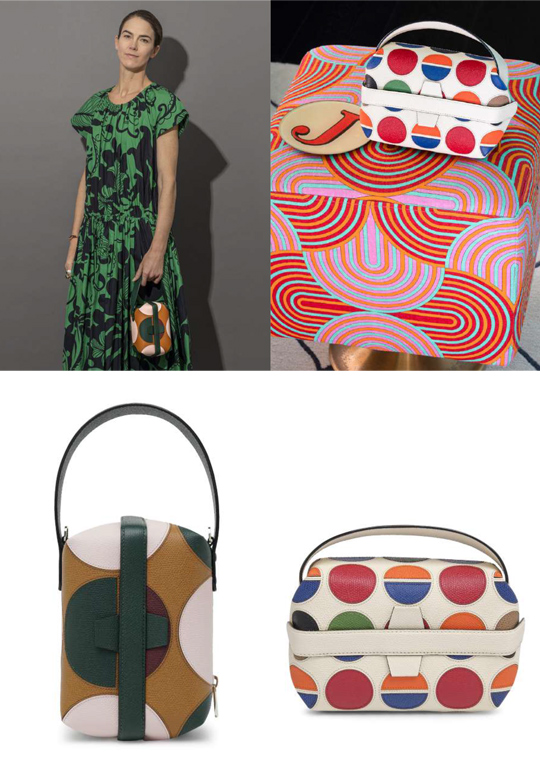 "It doesn't look like any bag that would be designed today, but at the same time it's so modern, with terrific lines. It's the most unique of all of the handbags that VALEXTRA makes and I love the way we have applied a 1970's print to the leather using traditional and intarsia techniques," said J.J Martin.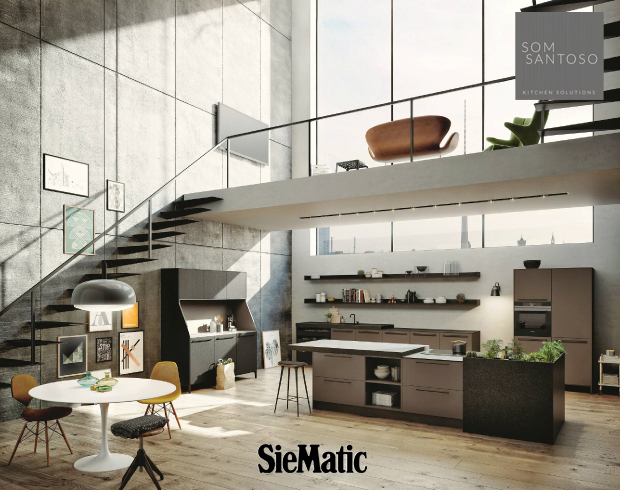 Presented by Som Santoso
3. SUNNEI
Loris Messina & Simone Rizzo, pendiri label Sunnei di Milan mengemas wajah baru tas Passepartout dari Valextra. Dengan gagasan konsep boneka Rusia "matryoshka", Loris dan Simone menawarkan dari tas weekender yang besar dengan beberapa ukuran lebih kecil lainnya hingga sebuah dompet. Garis warna kontras maupun lembut menjadi komplimen tas yang 'genderless' ini.

"We chose to work with VALEXTRA's Passepartout because it is genderless, square and perfect for our idea of a bag as a "matryoshka nesting doll". We first created a weekender and then smaller and smaller bags that live inside each other until it becomes a wallet. We loved working with VALEXTRA's incredible archive of materials. We came up with the concept of the matryoshka the first time we saw all the amazing materials we could work with," said Loris and Simone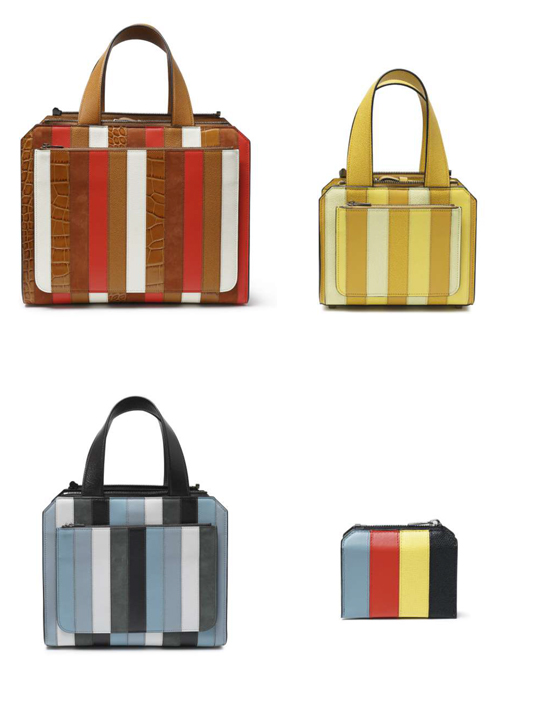 4. PLAN C
Carolina Castiglioni pendiri label PLAN C di tahun 2018 setelah 13 tahun dengan MARNI  memilih tas cantik crossbody bag Valextra. Berbeda dengan desainer lainnya, Caroline menampilkan lukisan wajah dalam bentuk segitiga yang tidak beraturan dengan bentuk mata dan mulut yang terdistorsi. Berkesan sedikit jenaka, sedikit serious, relak, lukisan tersebut tidak dipungkuri lagi akan menyirat perhatian orang. Lukisan tersebut diambil dari karya anak Carolina ketika berusia 4 tahun.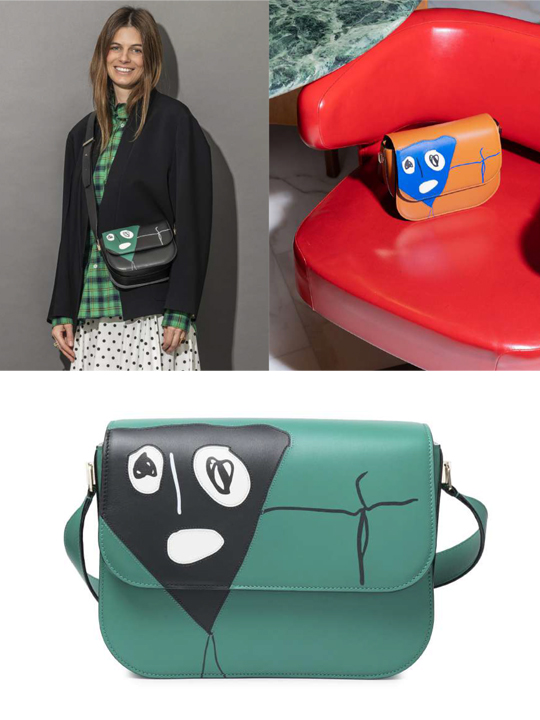 "At first, I thought we were too different, but I soon found out that PLAN C and VALEXTRA share the same values and have the same outlook on fashion. That's why I think using my daughter's drawing she did of her friend Bianca when she was 4 years old on a VALEXTRA's Iside Crossbody bag works so well,"said Carolina Castiglioni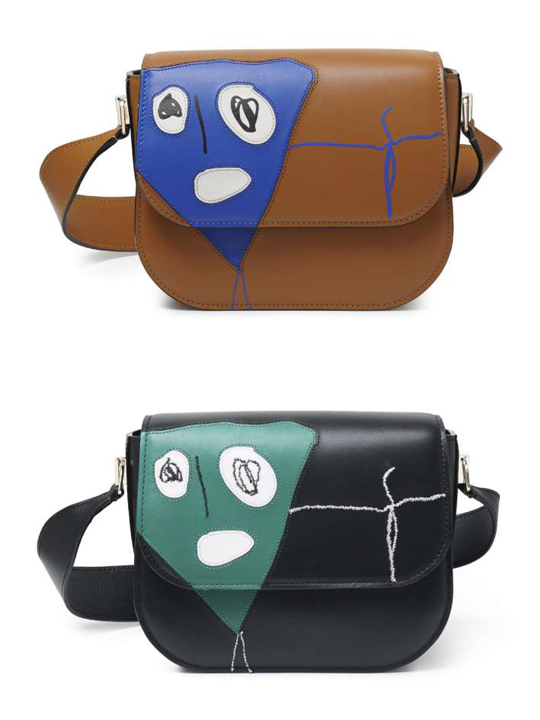 5. ARTHUR ARBESSER
Arthur Arbesser, pendiri label fashion wanita dengan nama yang sama tahun 2013 di Milan tidak asing lagi. ­Dengan labelnya, Arthur menampilkan sofistikasi gaya yang disempurnakan dengan grafik yang jelas , kain berkualitas terbaik, hingga siluetnya yang memancarkan pendekatan murni, namun sensual terhadap modernitas.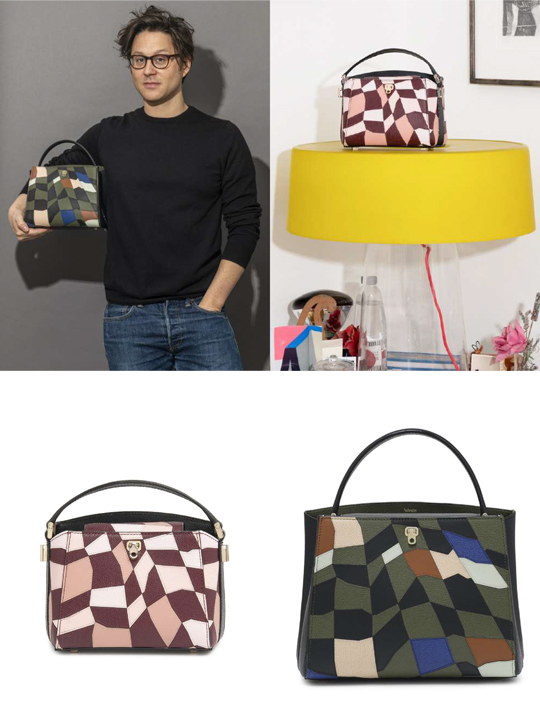 Irama kedinamisan grafis pada tas Valextra Brera dan pilihan warna-warna yang tidak umum menjadi daya pesona pada tas garapan Arthur untuk Valextra di koleksi ini.
"VALEXTRA is the understated luxury that is so quintessentially Milan. Milan is about quality and how you present yourself. It's not about being ostentatious. I also love the architectural quality of everything VALEXTRA makes. How rigorous the lines and shapes are in their products. I always respected this brand and that's why I decided to work together with VALEXTRA. My VALEXTRA Brera bag has been directly inspired by the Milanese women I have always been fascinated with," said Arthur Arbesser
6. MASSIMO ALBA
Pendiri label dengan nama yang sama tahun 2006 di kota Milan, Massimo Alba mengambil langkah berani dengan menampilkan tas Valextra Serie S dengan komposisi fabric. Bukan sembarang kain, melainkan pilihan kain coat terbaik dari koleksi dia sendiri untuk mengemas ulang tas Valextra Serie S tersebut. Tas ini juga di komplimen dengan atribut tulisan seperti 'THAT'S ALL', 'PERFECT IS BORING', 'SHH..IT'S A SECRET'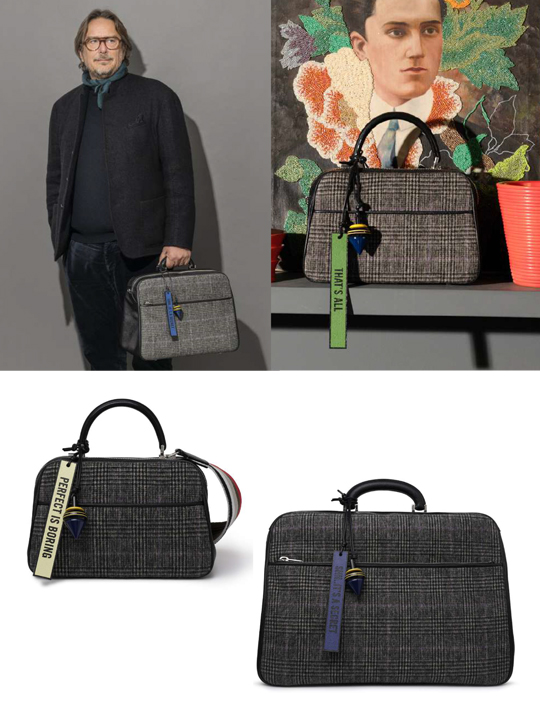 "Kindness is the most important thing that we have, and everyone keeps forgetting that. That's why I decided to use the fabric from my best coats in my VALEXTRA Serie S, and that's also why I've put so many personal hidden details that are meaningful to me as a gift to the person who's going to buy the bag," said Massimo Alba