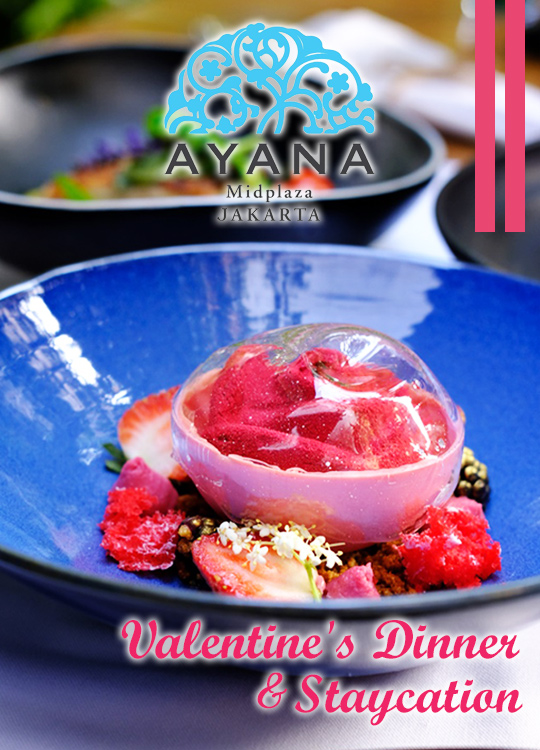 presented by

Valentine's Dinner and Staycation at AYANA Midplaza Jakarta
Published by Sugar & Cream, Monday 10 February 2020
Text by Dira Rohmatun, images courtesy of AYANA Midplaza, Jakarta
Luxury Staycation and Romantic Dinner
February is a month full of love! It's time to pamper your loved ones on Valentine's Day with special sweet surprises at AYANA Midplaza, Jakarta. Melengkapi momen romantis ini, AYANA mempersembahkan beragam promo menarik mulai dari kuliner lezat hingga staycation yang menyenangkan.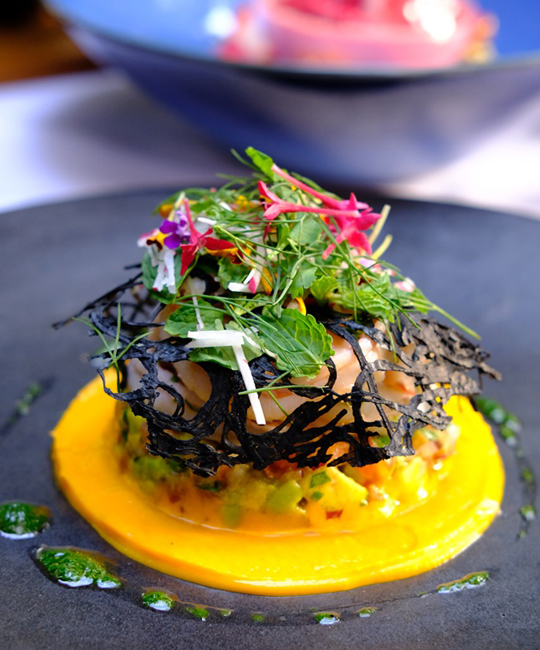 Prawn Salad
Persiapkan makan malam romantis untuk orang terkasih dengan beragam hidangan lezat yang disajikan di Blue Terrace atau JimBARan Lounge. Dua restoran ini akan menyajikan 4-course set menu dinner menggiurkan yang diolah secara khusus oleh tim kuliner berbakat.


Pan Seared Foie Gras
Dengan harga mulai dari IDR 888.000+++, Anda dapat menyantap hidangan menggiurkan meliputi Prawn Salad with avocado, carrot ginger puree and cilantro oil; atau Pan-seared Foie Gras with caramelized mango and citrus sauce pada menu appetizer. Untuk menyeimbangkan rasa, Garang Asem Consomme Soup yang autentik disajikan dengan sentuhan cita rasa Jepang termasuk chichken gyoza, edamame, dan mushrooms dihadirkan sebagai pelengkap hidangan pembuka ini.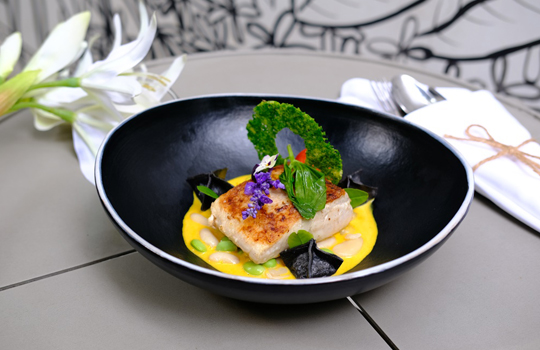 Catch of The Day
Anda pun dapat memilih hidangan utama dengan cita rasa yang sedap seperti, Pistachio Crusted Lamb Loin with lamb jus, asparagus spear, baby root vegetables and fondant potato; atau Line Caught Catch of The Day with fagottini crab, pearl beans and a glass of mouthwatering champagne – saffron sauce.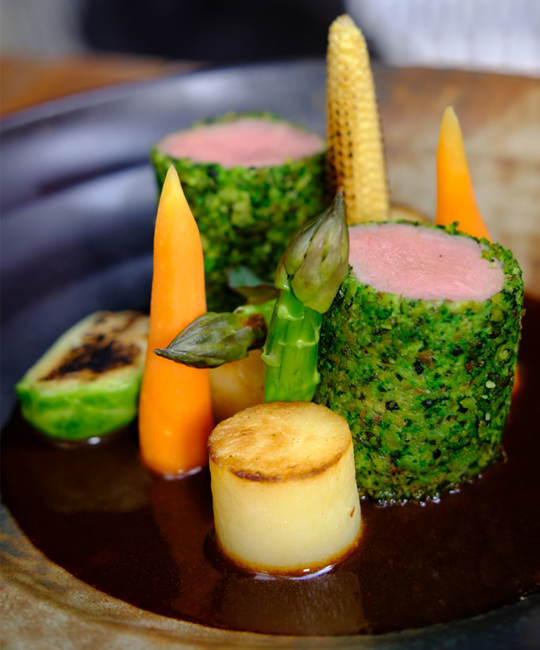 Pistachio Crusted Lamb Loin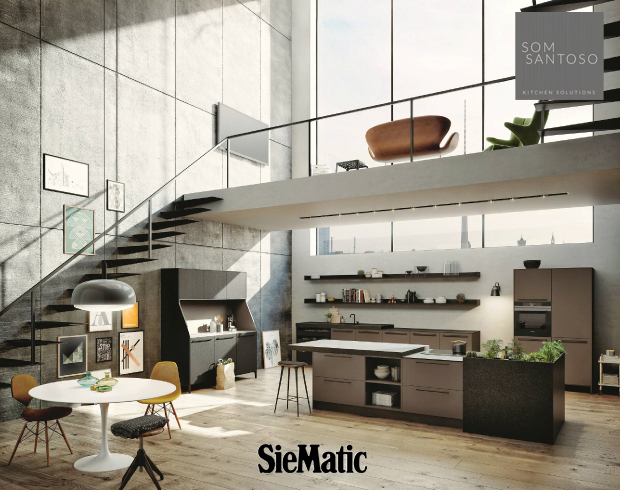 Presented by Som Santoso
Untuk menyempurnakan dinner romantis di malam Valentine, sebuah hidangan dengan presentasi cantik dalam hidangan penutup,  Dulce Cremeux dessert with Chocolate Valrhona, Flourless Sponge, dan Burn Milk Streusel, disajikan untuk menambah sentuhan manis di malam hari yang bahagia.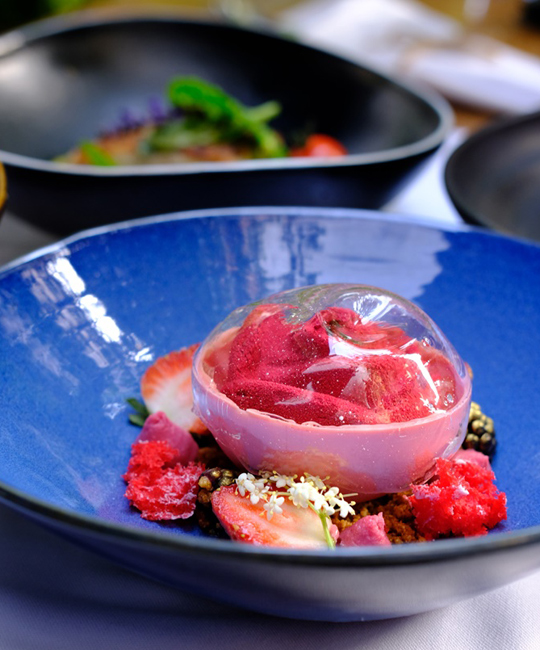 Dulce Cremeux
Ingin kepuasan yang lebih? Anda dapat memilih paket 4-Courses Set Menu Dinner dengan dua gelas sparkling/rose/white/red wine seharga IDR 1.288.000 +++ per orang. Atau, juga terdapat 4-Courses Set Menu Dinner dengan sebotol sparkling/rose/white/red wine dengan harga IDR p1.688.000 +++ per orang.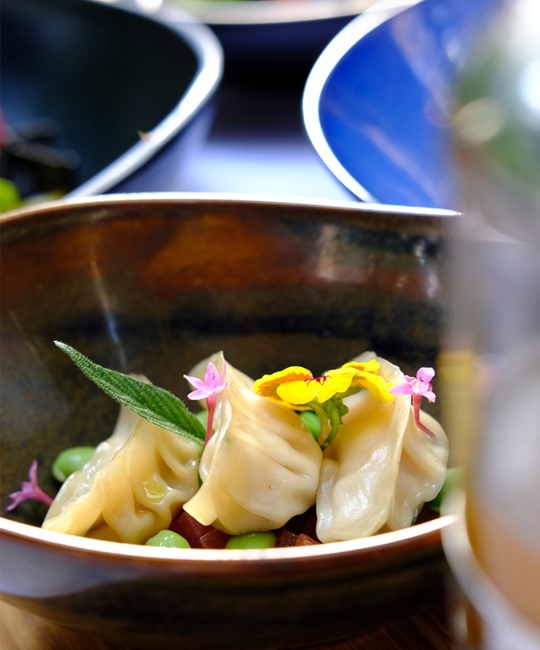 Garang Asem Consomme
Selain menawarkan paket hidangan yang menarik, Anda bisa  menghabiskan libur akhir pekan dalam suasana Valentine yang penuh kasih sayang. Karena AYANA menawarkan paket kamar 'Valentine's Romance' dengan couple's dinner di RASA Restaurant mulai dari IDR 2.988.000 nett/malam. Ada juga paket kamar 'Bed & Breakfast' terbaru dengan kamar dan fasilitas yang nyaman, serta menu sarapan prasmanan internasional yang ditawarkan mulai dari IDR 1.688.000 nett/malam. Atau, Anda juga dapat merelaksasikan diri dengan memilih paket kamar 'Spa for Two' dengan perawatan spa selama 90 menit mulai dari IDR2.388.000 nett/malam.
Don't miss it!
Untuk reservasi dan informasi selengkapnya, silakan hubungi +62 21 2510 888 or e-mail at reservation@ayanajakarta.com