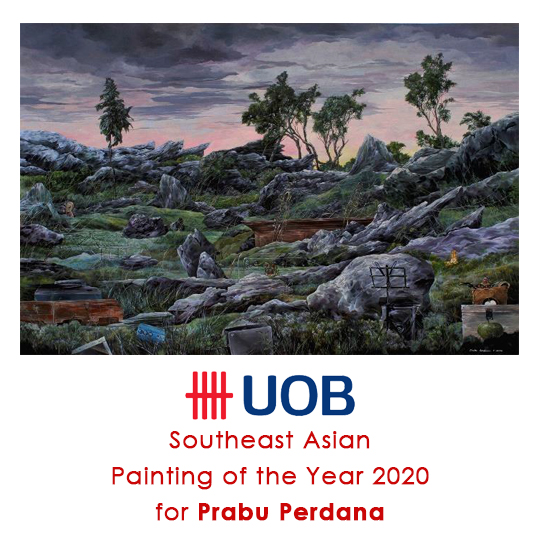 presented by

UOB Southeast Asian Painting of the Year 2020 for Prabu Perdana
Published by Sugar & Cream, Monday 04 January 2021
Text by Auliya Putri, Images Courtesy of UOB
Solidarity through Solitude
Seniman Indonesia, Prabu Perdana, berhasil menjadi juara pertama di tingkat UOB Southeast Asian Painting of the Year 2020. Tahun ini pun merupakan kali keenam perupa Indonesia meraih penghargaan UOB Painting of the Year pada tingkat regional.


Isolated Garden, Prabu Perdana, 2020 UOB Southeast Asian Painting of the Year
Melalui lukisan berjudul Isolated Garden, perupa asal Bandung ini menceritakan tentang kesendirian yang dipaksakan untuk mencegah penyebaran COVID-19 di tengah masyarakat dan menyoroti tema 'solidaritas'. Prabu mengatakan bahwa karya yang terinspirasi dari tempat bernama Taman Batu ini merupakan representasi puitis tentang bagaimana masyarakat bersatu melawan pandemi dan hening yang tergambar seperti cerminan tentang kesepian. "Saya ingin karya seni ini mencerminkan kedamaian pada masa yang penuh ketidakpastian ini," ujar Prabu.
Simak para pemenang UOB Painting of the year 2020 Indonesia di sini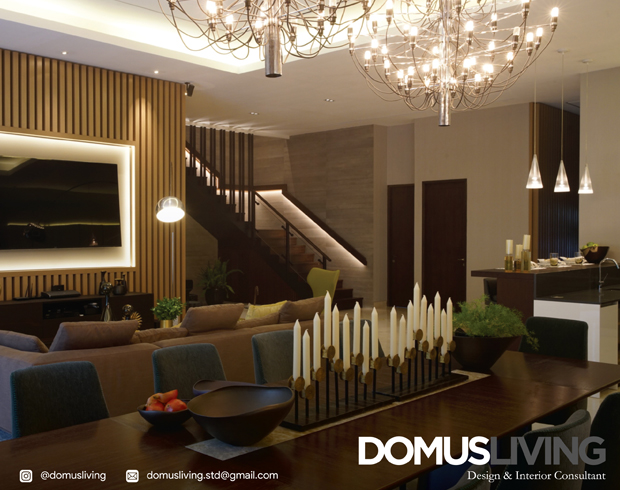 Presented by Domus Living Studio
Dewan juri untuk ajang UOB Southeast Asian Painting of the Year 2020 terdiri dari Ketua Dewan Juri dari empat negara peserta: Dr Bridget Tracy Tan, Director, Institute of Southeast Asian Arts and Art Galleries, Nanyang Academy of Fine Arts, Singapore; Agung Hujatnikajennong, Kurator Independen dan Dosen, Institut Teknologi Bandung, Indonesia; Bibi Chew, Industry Advisory Panel in Visual Arts for Cultural Economy Development Agency, Malaysia; Profesor Emeritus Parinya Tantisuk, perupa terkemuka dari Thailand terkemuka dan peserta ajang tahun 2018 untuk kategori Seni Visual (Lukisan) 2018.
Selamat kepada Prabu Perdana atas kemenangannya meraih penghargaan tertinggi pada UOB Southeast Asian Painting of the Year 2020!