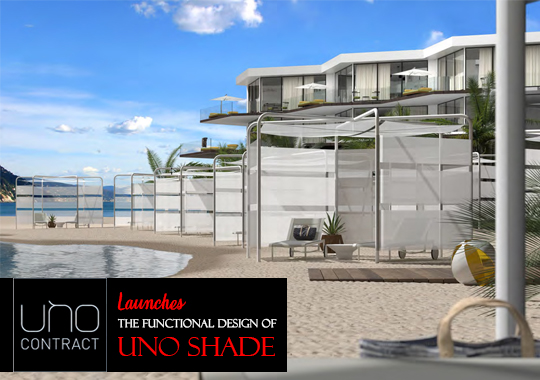 Uno Contract Launches the Functional Design of Uno Shade
Published by Sugar & Cream, Tuesday 28 July 2020
Text by Dira Rohmatun, images courtesy of Uno Contract
A Project That Combines Functionality and Aesthetics for Enjoying Outdoor Spaces
Lebih dari 6 bulan lamanya, pandemik telah mengubah kebiasaan kita dalam bersosialisasi dengan orang lain. Mulai dari berjaga jarak hingga tidak bersalaman menjadi adaptasi baru yang memengaruhi interaksi dan cara bertemu. Merespon perubahan dalam masa pandemik ini, Uno Contract, spesialis dekorasi untuk hotel mewah, tempat tinggal, dan kapal pesiar mempersembahkan Uno Shade yang dirancang oleh Ciarmoli Queda Studio. Sebuah struktur yang berfungsi sebagai dinding pemisah untuk membantu bersosialisasi sambil menjaga jarak dan menciptakan daerah aman tanpa memberikan sensasi isolasi.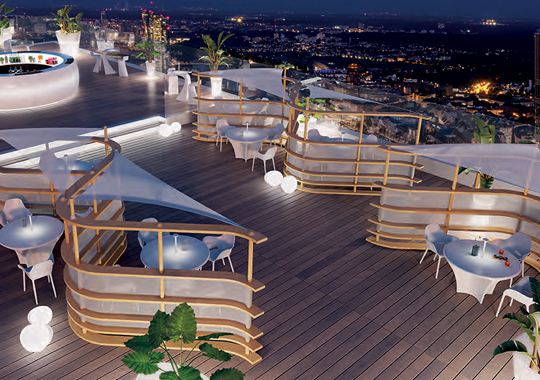 Shell
"We have created an immediate design solution that facilitates new social distancing where the physical sphere is exclusive and reserved, without giving the sensation of isolation", ujar Mauro Tabaro, CEO Uno Contract.
Uno Shade memiliki dua bentuk berbeda yang terdiri dari model Shell dan Spider. Kedua modelnya memiliki perbedaan dalam bahan dan desain, tetapi dengan modularitasnya yang memberikan tampilan dan fungsionalitas yang sama, dengan versi alumunium yang cocok untuk digunakan di tepi laut, perhotelan, atau di lingkungan mana pun.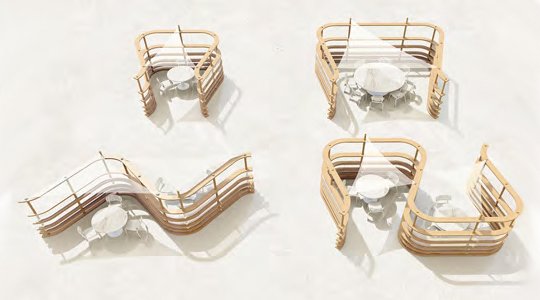 Shell
Di mana Shell terdiri dari struktur kayu Iroko, dengan chest-head high bands pada kain Delimita® untuk mengurangi transmisi tetesan seminimal mungkin. Model ini terdiri dari modul melengkung yang dapat disatukan untuk membuat ruang kecil ataupun besar sesuai dengan kebutuhan.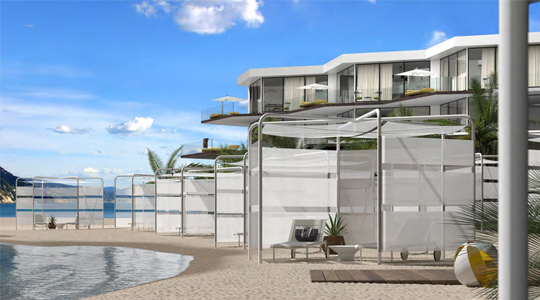 Spider
Sedangkan, model Spider hadir dalam aluminium anodisa yang ringan dan mudah diatur dengan struktur kain Delimita®. Sangat ideal untuk tepi laut, solarium, dan kolam renang. Keseluruhannya dibuat dengan prosedur yang ketat di Italia dengan bahan berkualitas tinggi dan proses produksi yang efisien dan cepat.
Sebuah inovasi yang mendukung perubahan baru dalam masa pandemik dengan tetap memberikan kenyamanan saat bersosialisasi di ruang publik.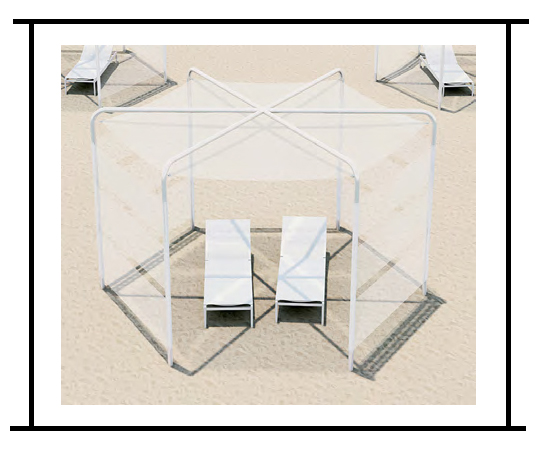 Spider