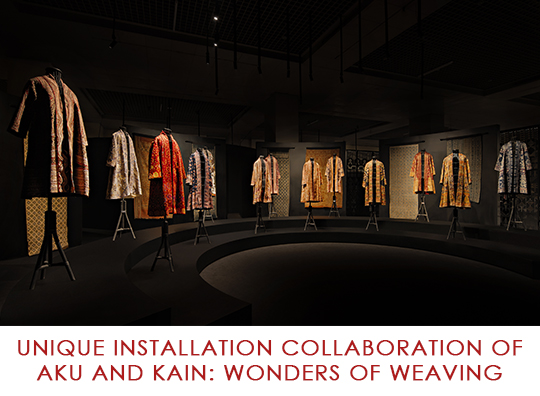 presented by

UNIQUE INSTALLATION COLLABORATION OF AKU AND KAIN: WONDERS OF WEAVING
Published by Sugar & Cream, Friday 09 September 2022
Images courtesy of Mario Wibowo & S&C
Immersive Space Experience
Keindahan kain dan tenun dari Indonesia menginspirasi desainer Oscar Lawalata untuk menggelar pameran bertajuk Aku dan Kain. Bekerja sama dengan Museum Nasional, pameran ini digelar pada 10 Agustus—11 September 2022 melalui instalasi yang imersif, unik, dan indah.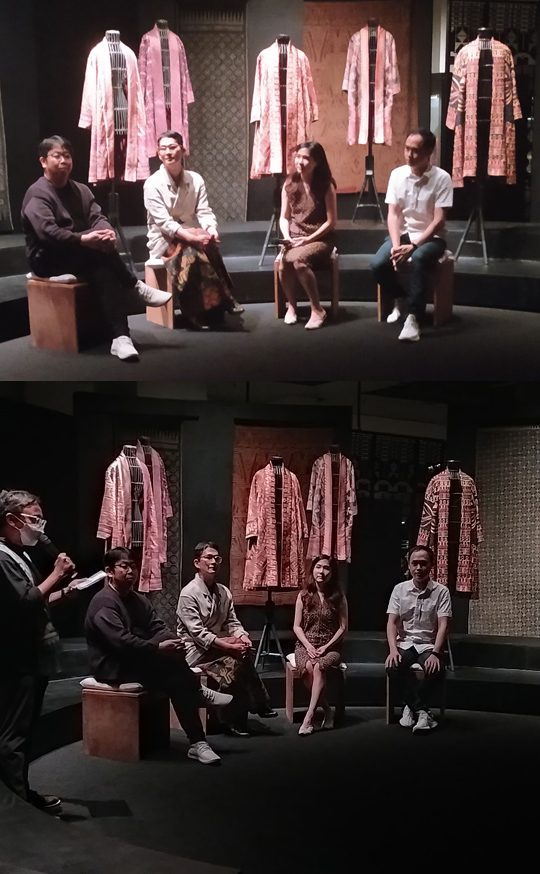 Dan pada 20 Agustus 2022, Aku Dan Kain: Wonders Of Weaving merupakan bagian dari acara Aku Dan Kain: The Age Of Diversity yang diinisiasi oleh Oscar Lawalata dan kolaborasi lima lintas genre, Oscar Lawalata (fashion), Seniman Ruang (arsitektur), BYO Living (weaving specialist), ErreLuce (lighting designer), dan Museum Nasional Indonesia, didukung oleh dokumentasi memikat dari arsitektural photographer & videographer Mario Wibowo, serta Global Pro Audio.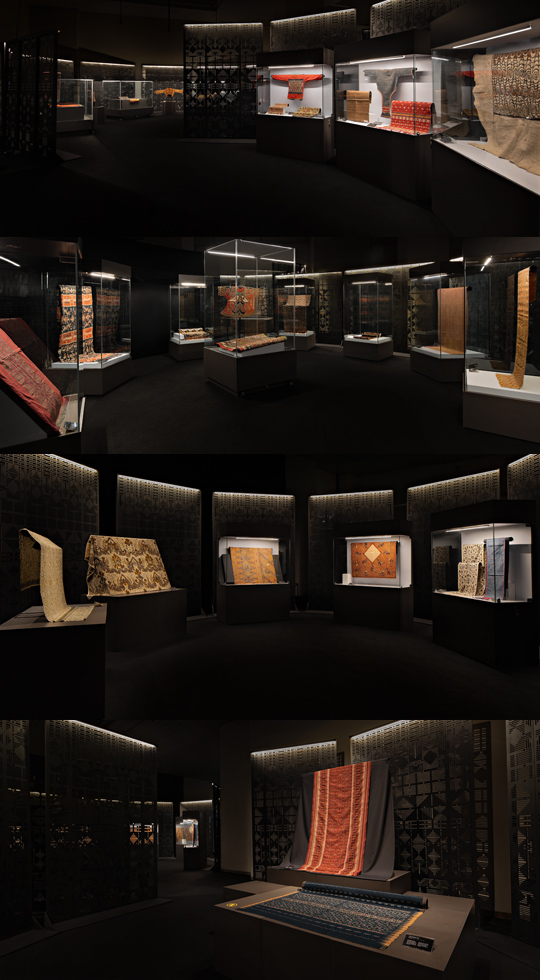 Simak keseruan behind the scene dan keunikan instalasi Aku Dan Kain: Wonders Of Weaving di sini


Presented by Interni Cipta Selaras
Instalasi ini meredefinisikan kembali esensi sebuah keindahan yang tanpa batas waktu dengan mencerna kembali gagasan kita tentang "tua" dan "baru", di mana kombinasi keduanya menjadi elemen penting dalam membentuk ruang hidup manusia. Dimana tradisi dan kearifan lokal bergabung demi sebuah esensi pemersatu generasi masa kini dan masa depan.

Aku & Kain: Wonders Of Weaving dibuat sebagai manifestasi dari aksi kolaborasi antara perancang busana, arsitek, spesialis tenun dan desainer pencahayaan. Tenun, yang telah dikenal di Indonesia sebagai teknik pengolahan kain, dirancang dan diwujudkan dalam sebuah komposisi ruang arsitektur yang kontemporer oleh Seniman Ruang, untuk menghadirkan pengalaman ruang imersif yang menghasilkan keindahan sederhana di dalam sebuah kegelapan.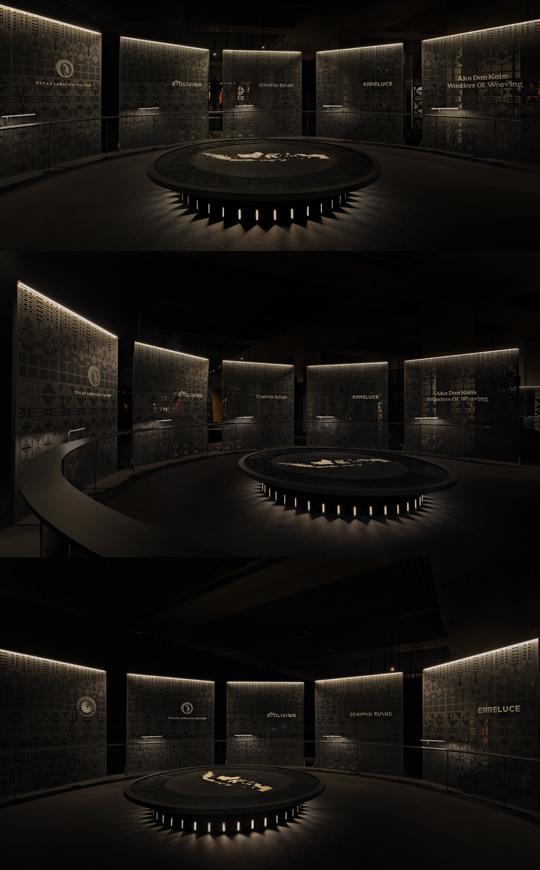 Setiap ruang dalam instalasi ini merupakan sebuah perjalanan kontemplatif dalam menemukan kekayaan budaya kita dengan menghadirkan koleksi kain tertua Indonesia pada Musieum Nasional, dilengkapi dengan ruang akhir yang mengangkat pendekatan kontemporer dari sensibilitas desain busana Oscar Lawalata. Sebagai elemen pembentuk ruang, panel lengkung hasil karya seni ByoLiving, yang dirancang dari pola tenun tekstil yang memenangkan Japan's Good Design Award 2021 untuk teknologi kustomisasi terkomputerisasi terbaru yang diterapkan pada mesin panel modern sebagai struktur berpola tenun. Didukung dengan desain pencahayaan dari Erreluce yang memukau, menyerupai sebuah susunan konstelasi, mengungkap jalinan dimensi waktu antara masa lalu, sekarang dan masa depan, melalui pendaran cahaya ruang negatif pada panel tenun. Begitu indah, intim, dan kaya akan estetika indah instalasi dari Aku & Kain: Wonders Of Weaving. (DB)