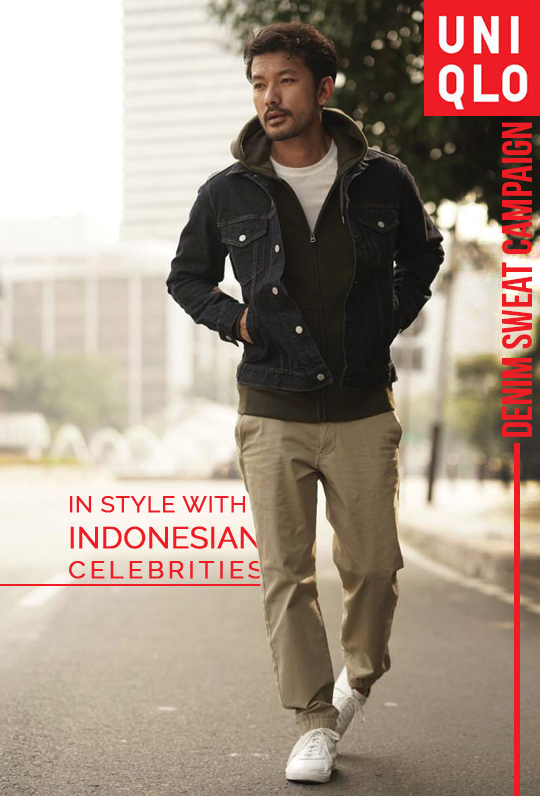 presented by

Uniqlo Denim Sweat Campaign
Published by Sugar & Cream, Thursday 22 August 2019
Text by Dinda Bestari, Image Courtesy of Uniqlo Indonesia
In Style with Indonesian Celebrities For Fall/Winter 2019
What is the best thing 'bout wearing sweater and denim? Karena Anda sudah punya kedua item tersebut sehingga tidak akan banyak budget  yang dikeluarkan. Tetapi bagaimana Anda membuat kombinasi klasik ini mampu terlihat luar biasa? Uniqlo Indonesia memberikan inspirasi memadu padankan sweater dan denim outer yang atraktif bersama tokoh ternama Indonesia, seperti Rio Dewanto (aktor), Renatta Moeloek (chef), dan Nicoline Patricia Malina (fotografer fashion). Mengangkat konsep daily wear yang memberi kenyamanan sekaligus menunjang kebutuhan gaya Anda.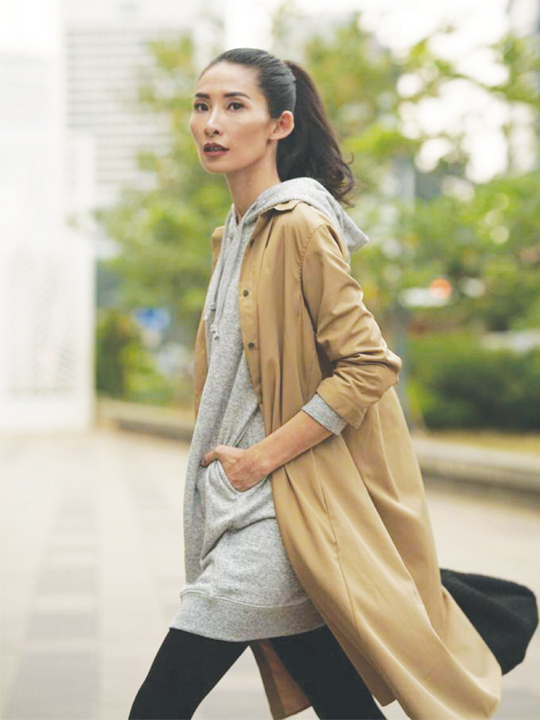 Nicoline Patricia Malina
Kalau tidak hati-hati, sebuah tampilan sederhana pun bisa terlihat janggal.  Bahkan penambahan komplimen kombinasi bisa saja nampak berlebihan. Dengan beberapa trik sederhana semuanya akan terlihat kasual namun lebih stylish. Tidak ada aturan yang mutlak dalam dunia fashion.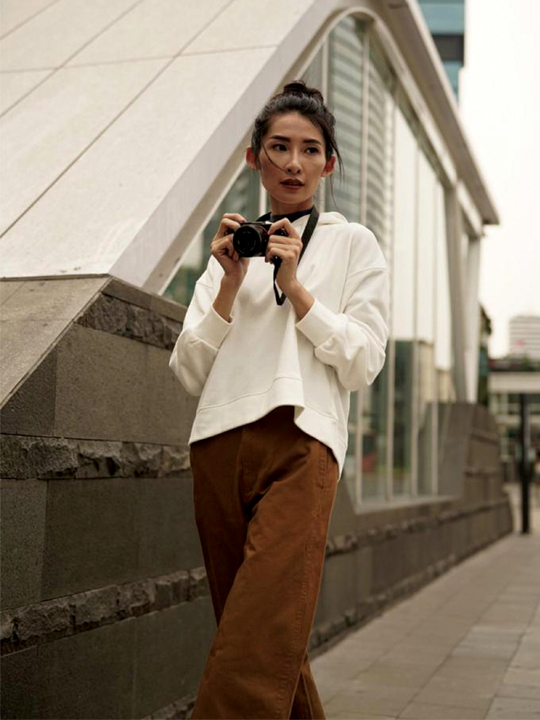 Nicoline Patricia Malina (fotografer fashion)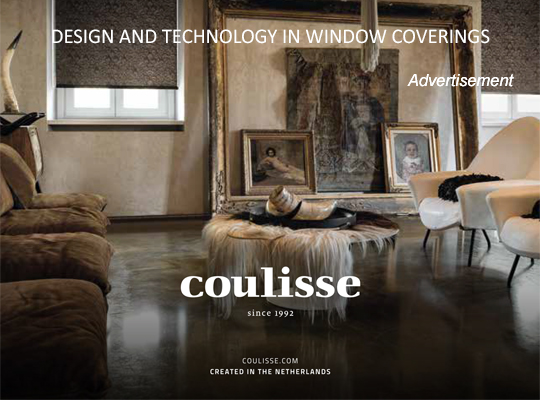 Presented by Coulisse
Salah satu panduan adalah mencoba menelusuri lemari pakaian Anda, apakah ada sweater atau outer yang simpel baik dari segi warna maupun pattern-nya atau juga dengan beragam model begitu pula sebaliknya dengan denim. Mengapa? Karena dalam satu kata – Fleksibilitas.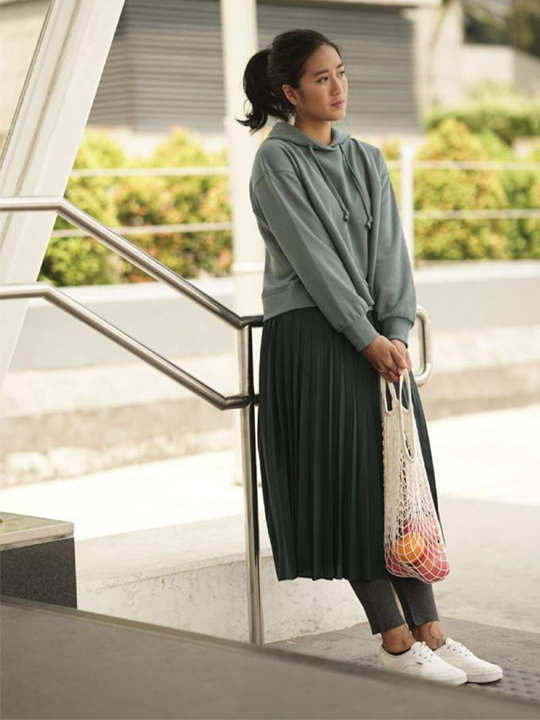 Renatta Moeloek
Sweater berwarna solid dari tone maskulin, seperti abu-abu, hitam, cokelat, hijau, atau pun biru lebih mudah untuk dipadu padankan. Seperti Renatta Moeloek, tampil kasual dengan Women Jaket Sweat Croppullover Hoodie Lengan Panjang Green dan Women Rok Panjang Pleated Navy ditambah legging dari Uniqlo  dan sepasang sneakers. Dan, juga Look 1 dan Look 2 dari Nicoline Patricia Malina, sebagai seorang fotografer ia senang mengenakan busana yang nyaman untuk bergerak, sehingga tampilan kasual dan juga sporty menjadi pilihannya. Padanan Women Sweat Pullover Panjang Mock Neck White dan Women Celana Crop Wide Katun Dark Orange untuk gaya kasual, atau  sporty dengan padu padan Women Mantel Kemeja Katun, Women Jaket Sweat Hoodie Resleting Lengan Panjang, dan juga legging hitam.

Lain halnya Rio Dewanto, kombinasi gaya kasual sekaligus sporty menjadi pilihan gayanya dengan padanan Pria Jaket Denim, T-Shirt Crew Neck Lengan Pendek White, dan Celana Jogger Ezy. Terlihat nyaman dalam balutan gaya casual yang cerdas dan aktif.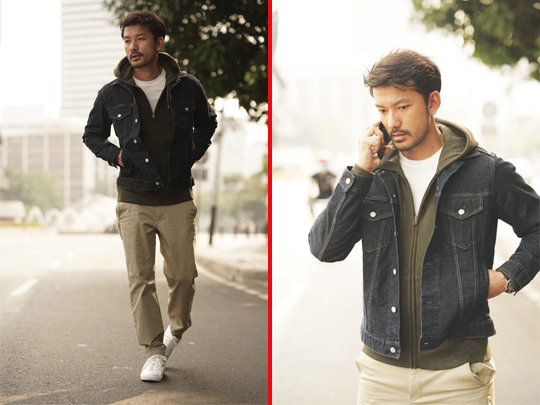 Rio Dewanto