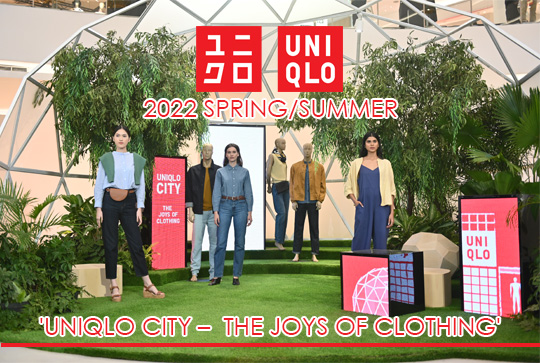 presented by
UNIQLO 2022 SPRING/SUMMER , 'UNIQLO CITY –  THE JOYS OF CLOTHING'
Published by Sugar & Cream, Monday 24 January 2022
Image courtesy of UNIQLO Indonesia
4 Style Installations For The Season
Mengawali tahun 2022,  global fast retailer UNIQLO dari Jepang merilis salah koleksi andalannya yaitu  UNIQLO 2022 Spring/Summer  di Senayan City Mal pada 13 Januari 2022 lalu. Sederetan hiburan dan kejutan menyertai peluncuran koleksi yang dinanti ini. Peluncuran tidak saja menghadirkan peragaan mini fashion show tapi juga menampilkan instalasi sebuah kota kecil UNIQLO. Instalasi tersebut menampilkan 4 subtema dari koleksi yaitu: "The Joy of Landscape", "The Joy of Imagination", "The Joy of Sun and Seasida", dan "The Joy of Skyline". Dan di setiap Instalasi mewarnai kategori imaginasi gaya dari koleksi, serta eluruh koleksi tersebut diciptakan dengan kualitas terbaik namun tetap terjangkau oleh berbagai kalangan dan direpresentasikan dalam bentuk instalasi ikonis UNIQLO City.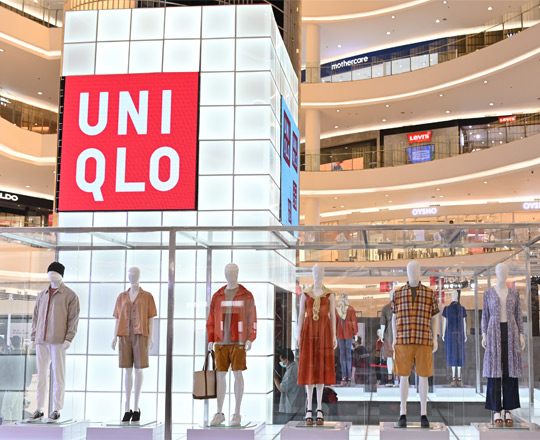 UNIQLO 2022 Spring/Summer kali ini,  UNIQLO  menghadirkan lini pakaian yang versatile, seperti  jaket, gaun, atasan, rok, celana, jeans, sportswear dan masih banyak lagi koleksi lain dengan warna -warna baru yang menarik. Ciri khas UNIQLO dengan desain siluet dan detailnya terlihat yang fun dan memesona, simple namun tetap stylish, UNIQLO menawarkan pengalaman imersif yang berbeda dalam peluncuran koleksinya yang cukup signifikan pada musim ini.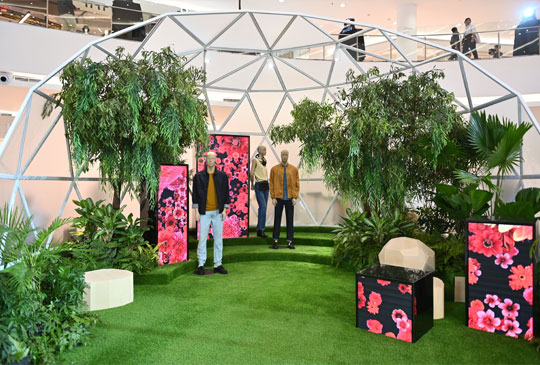 The Joys of Landscape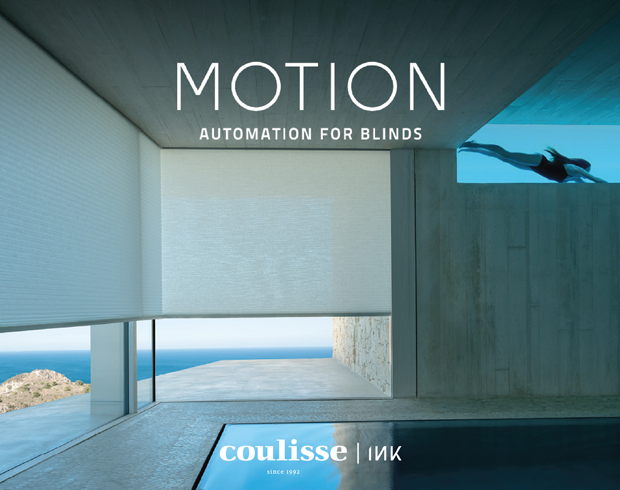 Presented by Coulisse | INK
Yang menarik adalah UNIQLO Indonesia berkolaborasi dengan beberapa public figure ternama untuk mempresentasikan setiap tema di UNIQLO City  –  The Joys of Clothing. Seperti youtuber ternama, Jerome Polin yang mewakili tema The Joys of Landscape dengan koleksi pakaian fungsional yang dapat menunjang gaya hidupnya yang aktif dan berjiwa muda, seperti jeans, sweatshirt dan pullover hoodie dengan serangkaian warna dan tekstur yang berbaur dengan alam. Reza Rahadian yang mewakili tema The Joys of Imagination, dengan karakternya yang sebagai seniman penuh imaginasi, didukung dengan koleksi sweater basic crew-neck yang dielevasi dengan desain rajutan 3D demi kenyamanan dan kemudahan namun tetap stylish. Kolaborator istimewa lainnya adalah  duo ibu dan anak yang selalu terlihat cantik, Eva Celia dan Sophia Latjuba.  Eva Celia dengan sukses menerjemahkan tema The Joys of Sun and Seaside, dengan padanan gaya yang cantik melalui koleksi linen dan layering dress. Sedangkan, Sophia Latjuba terlihat elegan dalam menginterpretasikan koleksi tema The Joys of Skyline, melalui koleksi pakaian bergaya casual yang modern, nyaman, dan menyenangkan untuk dipakai, seperti  mantel trench dalam potongan relaxed fit, outer  cardigan yang populer dengan desain crop pendek hingga Utility Parka, yang semuanya ini mewakili wanita urban yang aktif masa kini.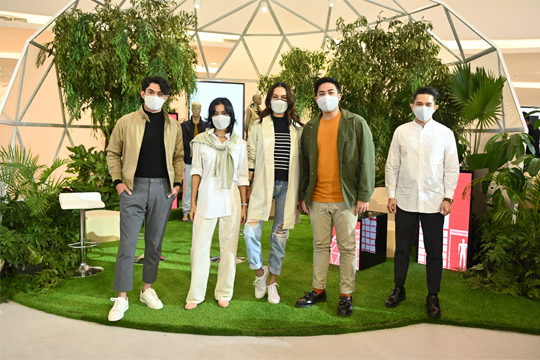 Reza Rahadian, Eva Celia, Sophia Latjuba, Jerome Polin, dan Daniel Pieter Sumual
Selain keempat sub-tema tersebut, hadir kembali jajaran koleksi kolaborasi UNIQLO yang akan diluncurkan dalam waktu dekat seperti Uniqlo U dan UNIQLO / INES DE LA FRESSANGE dan juga  UT (UNIQLO T-Shirt).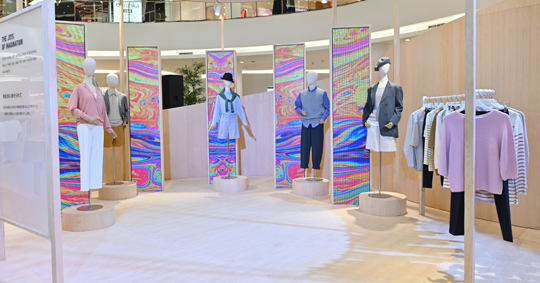 The Joy of Imagination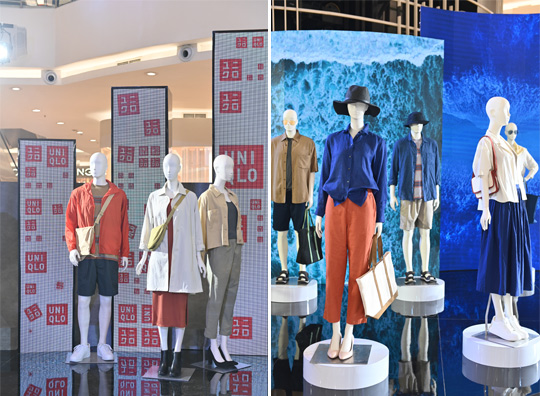 The Joys of Skyline | The Joys of Sun and Seaside

Dalam instalasi UNIQLO City  –  The Joys of Clothing ini, para pelanggan setia UNIQLO Indonesia juga dapat menikmati i permainan claw machine serta free coffee yang telah disiapkan mulai 14 –  16 Januari 2022 di Atrium Senayan City, Jakarta Selatan.