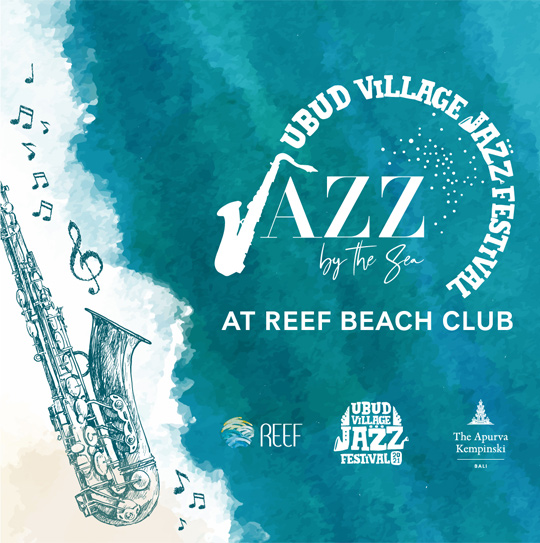 presented by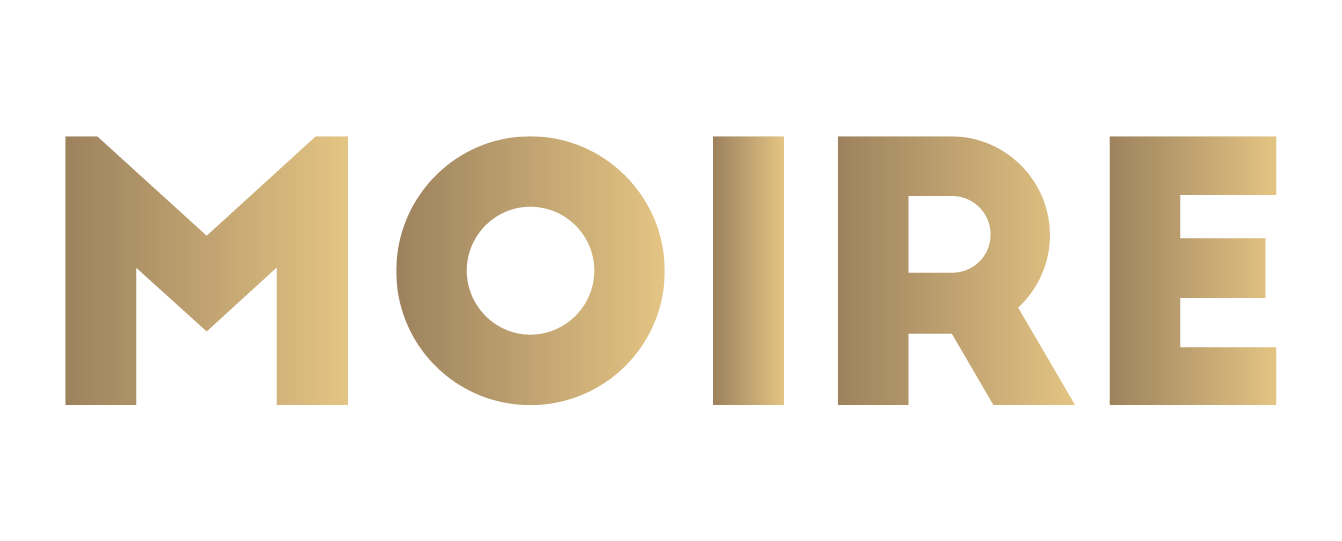 'UBUD VILLAGE JAZZ FESTIVAL BY THE SEA' AT THE APURVA KEMPINSKI BALI
Published by Sugar & Cream, Thursday 28 October 2021
Text by Dira Rohmatun, images courtesy of The Apurva Kempinski Bali
Live Jazz Performances of Dua Empat and Astrid Sulaiman Jazz Quartet | @Reef Beach Club, 31 Oktober 2021
Bersiap mengikuti keceriaan festival music jazz di tepi laut Reef beach club bersama Ubud Village Jazz Festival? The Apurva Kempinski Bali mempersembahkan 'Ubud Village Jazz Festival by the Sea' yang akan memberikan sensasi menyenangkan dan santai di tepi laut sambil seharian menikmati alunan musik jazz yang relax. Kolaborasi spesial bersama Ubud Village Jazz Festival ini akan menampilkan dua grup berbakat pada hari Minggu, 31 Oktober 2021 mulai pukul 15:00 hingga 22:00. Mereka adalah Dua Empat, duo yang dikenal menuangkan kisah hidup mereka ke dalam lagu-lagu mereka. Dan Astrid Sulaiman Jazz Quartet, sang pianis jazz lincah yang juga menyandang gelar wakil presiden dari festival.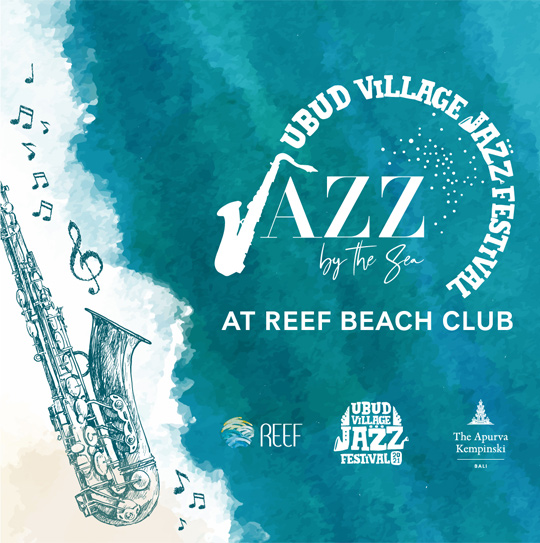 "Kami sangat percaya dalam merangkul kemitraan yang menampilkan yang terbaik dari Bali dan Indonesia," Vincent Guironnet, General Manager The Apurva Kempinski Bali. "Bekerja dengan Ubud Jazz Festival by the Sea di Reef Beach Club, serta memberikan kesempatan kepada komunitas kami untuk menikmati program seperti itu, adalah sesuatu yang kami nantikan pada 31 Oktober."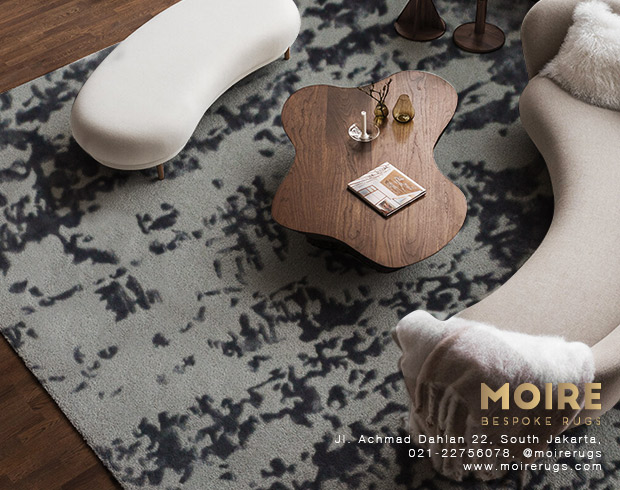 Presented by MOIRE Rugs
Tanpa dikenakan biaya masuk, pastikan Anda tidak melewatkan kesempatan ini.