presented by

TURRI 2022 COLLECTION: PART 1
Published by Sugar & Cream, Thursday 11 August 2022
Images courtesy of Turri
Beauty, Authentic, and Unique
What makes this brand so memorable? Because every product translates the word beauty. For Turri, beauty is a world of conceptions of ideas, diversity, and pleasure, all of which are interpreted aesthetically as universal ideas.
Turri dibangun dengan menghormati tradisi, melalui standar kualitas tinggi tanpa kompromi dan konfrontasi, bahkan saat merancang karya modern dan inovatif. Berdasarkan premis ini, gaya Turri adalah cara berpikir tentang kemewahan dalam dekorasi interior yang telah membangun reputasi internasional untuk produk-produk Made in Italy. Misi Turri adalah membawa the art of living di tengah keindahan ke setiap ruangan dan memungkinkan semua gaya hidup dan sekarang diterjemahkan dalam Turri 2022 Collection (Blues Collection dan Domus + Net Collection) dan Air Purifier terbaru.
The New AIR DECOR by Turri R&D
Hidup dengan baik dan kenyamanan rumah tidak hanya bergantung pada ukuran, fungsi, atau keselarasan bangunan ruang di mana Anda tinggal, tetapi juga pada atmosfer yang Anda hirup di sana. Lagipula, kemewahan bukanlah konsep yang hanya terkait dengan sesuatu yang material, melainkan terdiri dari kemungkinan dan kebebasan untuk memuaskan indera seseorang. Oleh karena itu, Turri meluncurkan Air Decor memiliki sistem pemurnian: kipas kecil menyedot udara yang mengalirkannya ke area yang disaring, di mana ia dirawat karena kombinasi sinar UV dan filter selektif. Setelah dibersihkan, aliran udara diperkenalkan kembali ke lingkungan melalui filter yang terletak di bagian bawah. Setiap ruangan akan terhindar dari polutan dari alam apa pun, baik itu bahan kimia, seperti residu beberapa pelarut atau deterjen; fisik, seperti partikel asap atau kabut asap; biologis, seperti jamur dan bakteri. Air Decor dilapisi dan dihias dengan leather dan tersedia dalam berbagai warna, atau dengan kayu walnut Canaletto yang kokoh. Juga tersedia versi dengan tray.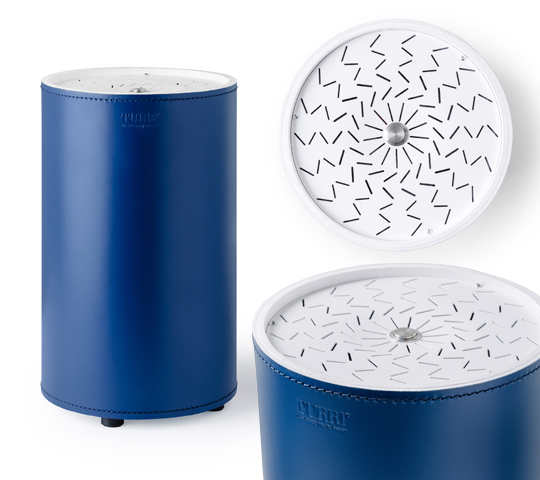 The New AIR DECOR by Turri R&D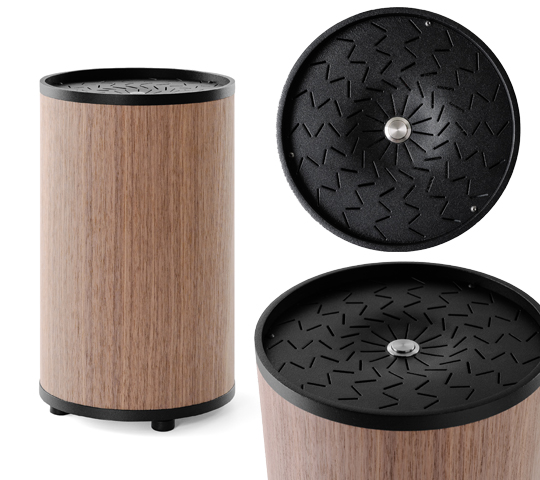 The New AIR DECOR by Turri R&D


The New AIR DECOR by Turri R&D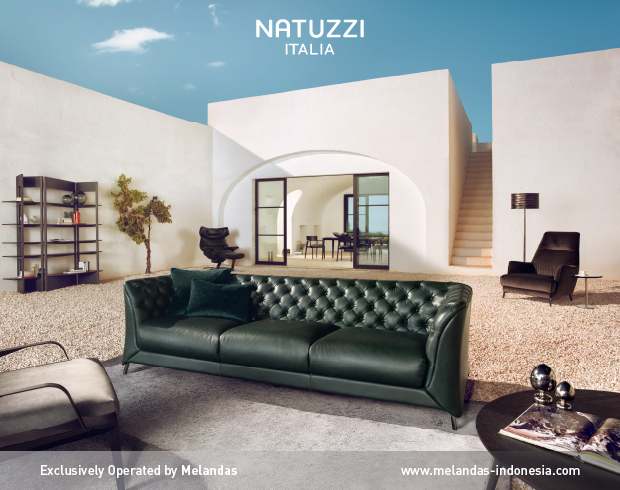 Presented by Melandas Indonesia
BLUES collection by Giuseppe Viganò
Proposal ruang tamu dan kamar tidur dari Blues Collection digabungkan dengan elemen ruang makan baru: meja, kursi, bufet, dan vitrine Blues. Tradisi pengrajin dan perhatian terhadap detail kembali ke perkembangan terbaru dari koleksi Blues, yang pertama kali didirikan pada tahun 2020 dengan pilihan sofa desainer dari Giuseppe Viganò  dari Studio Vigan. Dan untuk Office Collection, menambah rangkaian meja dan kursi ke desk dan kursi eksekutif. Konsep kenyamanan ergonomis yang sama yang berlaku di ruang makan telah diterapkan pada area kantor: Proposal baru untuk Blues Collection, dirancang oleh Giuseppe Viganò, mengubah kantor menjadi ruang yang inovatif dan merangsang, menyeimbangkan antara kreativitas dan produktifitas. Elemen Blues baru secara alami menghubungkan ruang profesionalisme dengan modernitas. Home office telah ada di mana-mana, karena keadaan pandemi saat ini. Blues executive desk dan kursi menawarkan solusi: tempat kerja yang nyaman –  sempurna untuk produktivitas dan tempat yang menyatu sempurna dengan lingkungan rumah.


BLUES collection by Giuseppe Viganò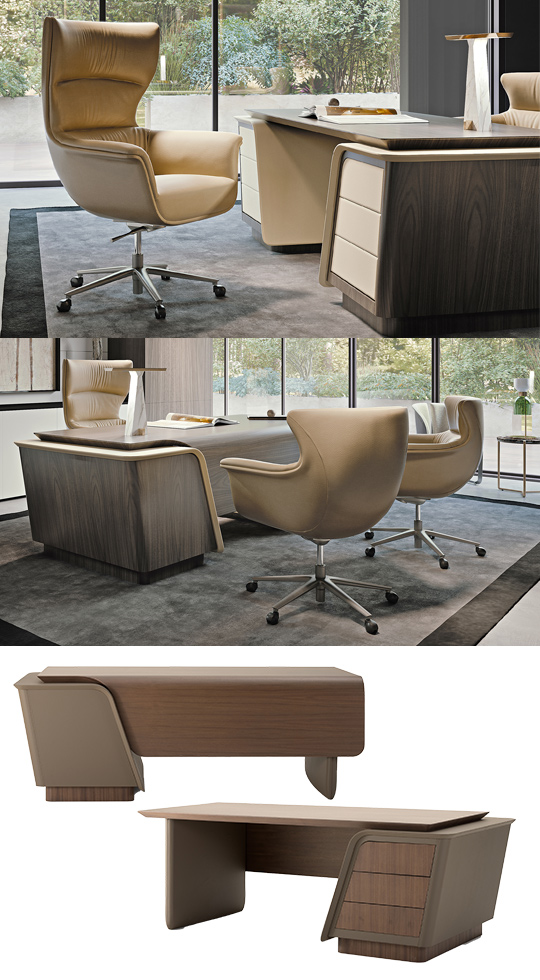 BLUES collection by Giuseppe Viganò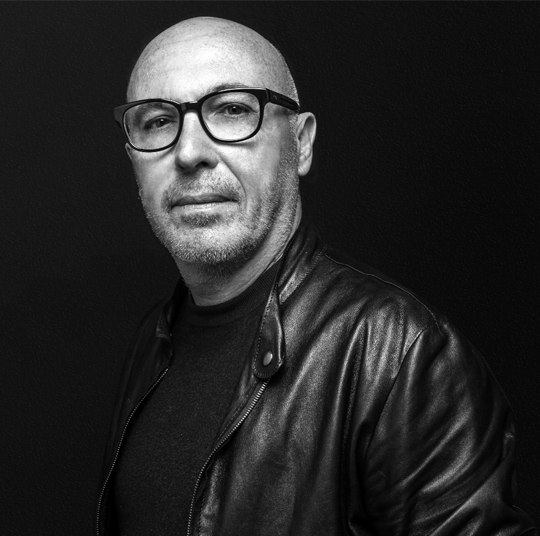 Giuseppe Viganò
DOMUS collection by Matteo Nunziati
Keunikan produk ini justru terletak pada keseimbangan antara esensi garis dan pengerjaan ulang detailnya. Domus collection menerjemahkan karakteristik rumah Romawi menjadi visi masa depan. Soliditas dan rasa keteraturan yang terlihat di Domus yang bersejarah, dibangun di atas satu lantai, temukan padanan kontemporer dalam kreasi Nunziati. Rumah sang desainer, Matteo Nunziati menjadi tempat modern namun memancarkan kehangatan dan keanggunan di semua lingkungannya: ruang makan, ruang tamu, dan kamar tidur. Dorongan kuat ke arah kontemporer yang terbentuk di antara banyak proposal perusahaan berencana untuk memamerkan. Ini juga mencakup Domus collection oleh Matteo Nunziati, dengan fitur furnitur terbaru Net – sofa anyaman. Pergantian bentuk, bahan, dan sentuhan akhir, kembali sebagai konstanta kode gaya Nunziati bahkan di luar garis Domus. Net Sofa adalah contoh yang jelas untuk ini. Dibuat dengan struktur kayu Eucalyptus, memiliki sisipan logam di bagian depan sandaran tangan, dan tenunan kulit diterapkan pada sisi, dan bantal yang bisa diterapkan pada kulit atau kain. Karakteristik yang sama juga kembali di Net Armchair. (DB)


DOMUS collection by Matteo Nunziati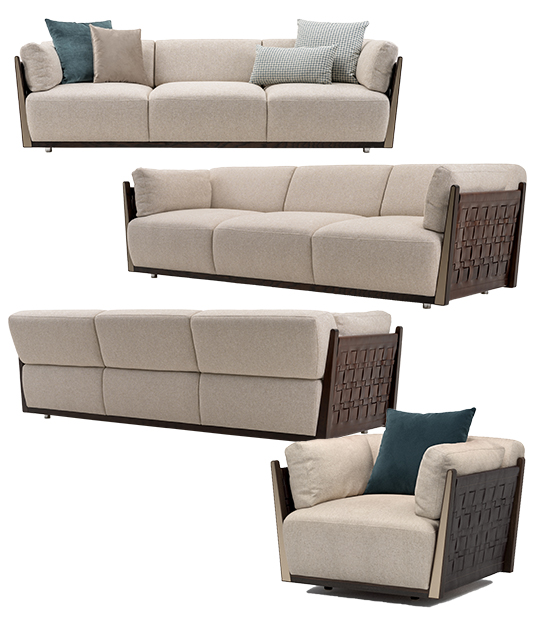 DOMUS collection by Matteo Nunziati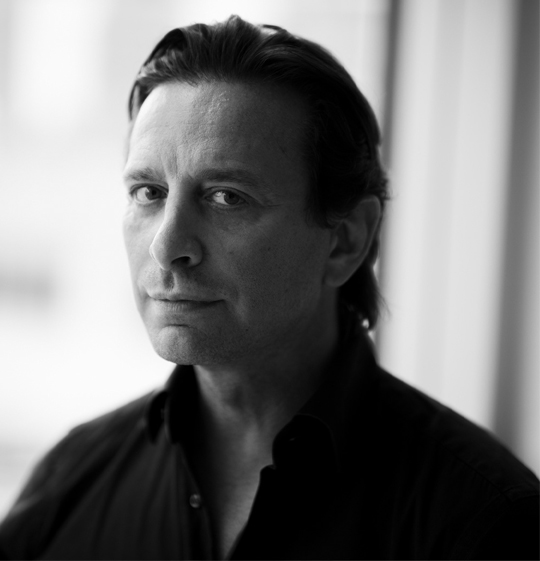 DOMUS collection by Matteo Nunziati