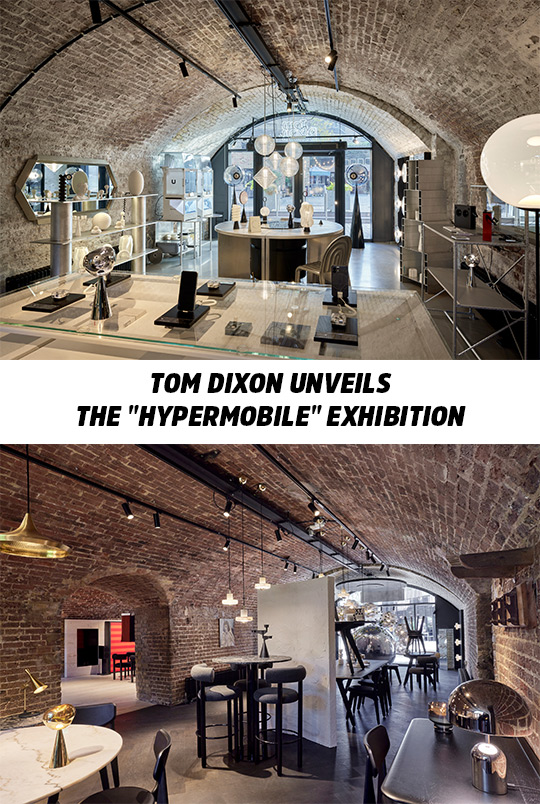 presented by

TOM DIXON UNVEILS THE "HYPERMOBILE" EXHIBITION
Published by Sugar & Cream, Monday 20 November 2023
Images courtesy of Tom Dixon
A Design Spectacle Transforming the Coal Office during London Design Festival (LDF 2023)
British design studio, Tom Dixon is set to captivate design enthusiasts and visitors alike with their upcoming exhibition "HYPERMOBILE" at the brand's King's Cross hub during London Design Festival 2023. Running from 16th – 24th September, the immersive exhibition invites visitors to explore the worlds of portability, miniaturization and rechargeability.

The display will span eleven arches and spaces within the London showroom and office, each dedicated to a distinct theme, showcasing an array of new products. The PORTABLES took the design world by storm during their initial unveiling at Salone del Mobile in April and will be the focus of the brand's HYPERMOBILE exhibition.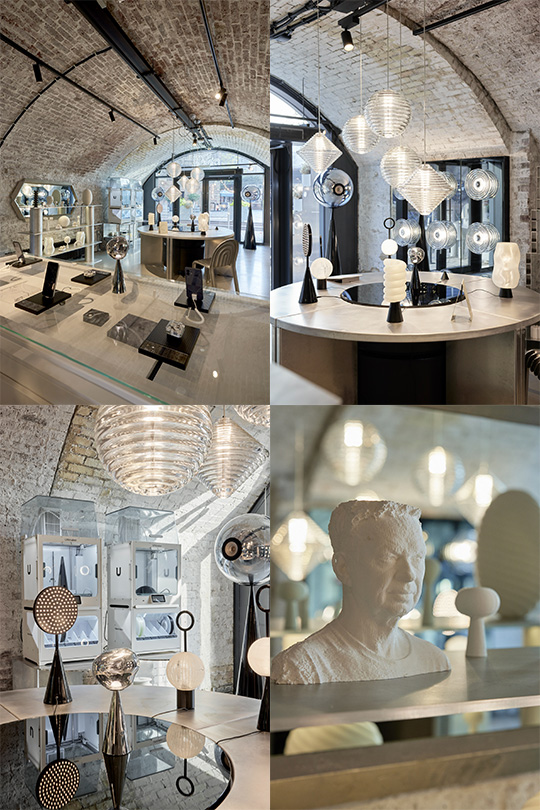 Presented by Interni Cipta Selaras
Tom says, "The frenetic world that we inhabit requires more flexibility and adaptability than ever before – that's why we have adopted the theme of HYPERMOBILE for our installation, collaborations and events during London Design Festival. With Teenage Engineering providing ambulatory orchestrations throughout the building, Nothing showcasing their new smartphone and Ultimaker demonstrating a future micro factory unit – we focus our attention on the new possibilities that miniaturization and movement have allowed, introducing our latest ideas in mobile illumination including the PORTABLES. Allowing us even more adaptability in how we work, play and entertain. The future, in our view is HYPERMOBILE".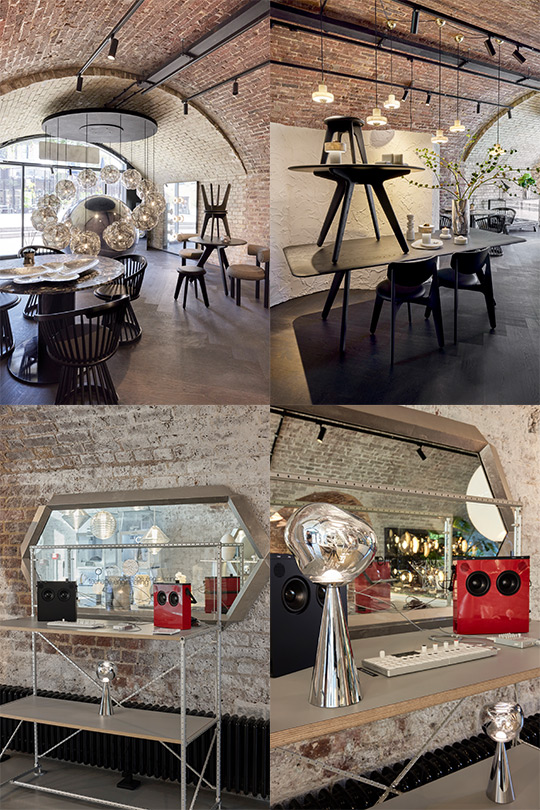 WHAT TO SEE AT HYPERMOBILE
BROADCASTING STUDIO
One of the standout features of "HYPERMOBILE" is the Broadcast Studio, a collaboration between Tom Dixon, tech giant Sony and leading textile manufacturer Kvadrat. This cutting­ edge space invites everyone, from podcasters, content creators to students and designers, to harness their creativity and utilize the studio for various endeavors for their own media channels.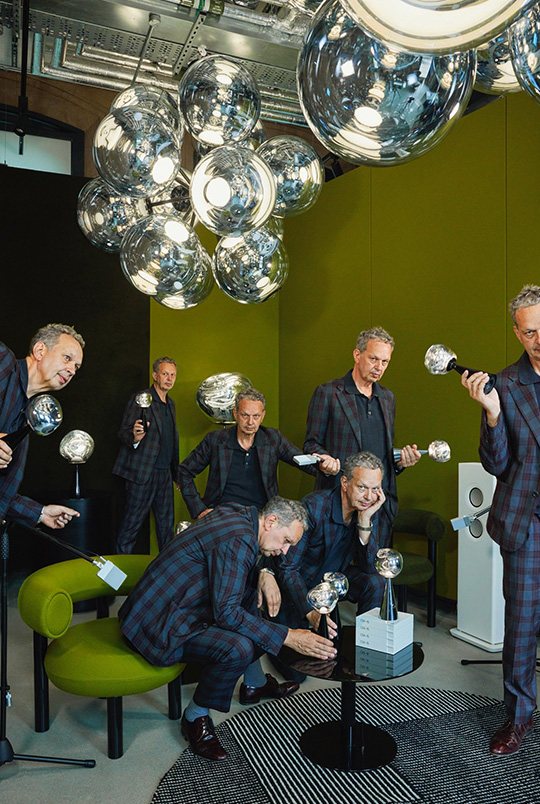 FAT CINEMA
Arch 7 will transform into a cinema space with a 19-inch Sony screen broadcasting design films, as well as content from the upstairs Broadcast Studio. A display of Kvadrat Raf Simons fabrics will soften the acoustics and rows of FAT chairs upholstered in Kvadrat Elle boucle invite visitors to sit down, relax and enjoy the exhibition.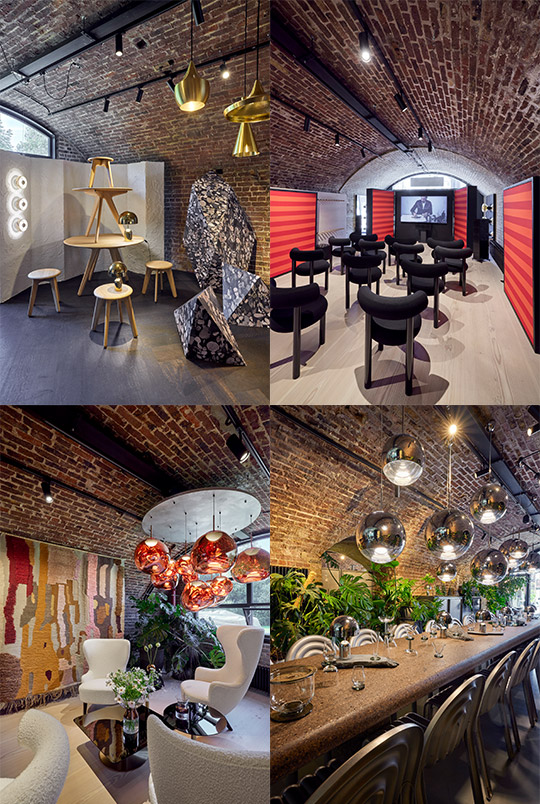 SLABADABADOO
Arch 6 is dedicated to Tom Dixon's SLAB and STONE collections. Highlighting the honest materials and qualities of timber and stone, the Slabadabadoo arch showcases the unique textures, colours and patterns of these two best-selling families. The SLAB collection includes tables, chairs and stools and the STONE collection includes tabletops, lights and accessories. A PUFF chandelier adds a touch of metallics and sparkle to the arch.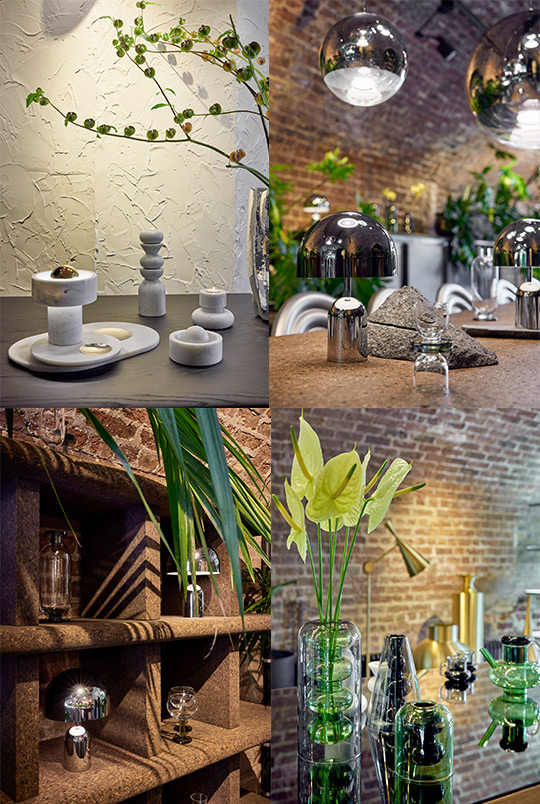 BUMP+ TANK
Arch 5 spotlights the new BUMP and TANK green collections. BUMP is a series of vessels fashioned from borosilicate glass, delicately handmade with subtle levels of green, grey and black translucency, BUMP offers an elegant approach to the art of floral arranging, mixology and tea making. TANK is a series of drinking vessels constructed using the simplest geometric language of spheres cones and cylinders made from mouth-blown glass.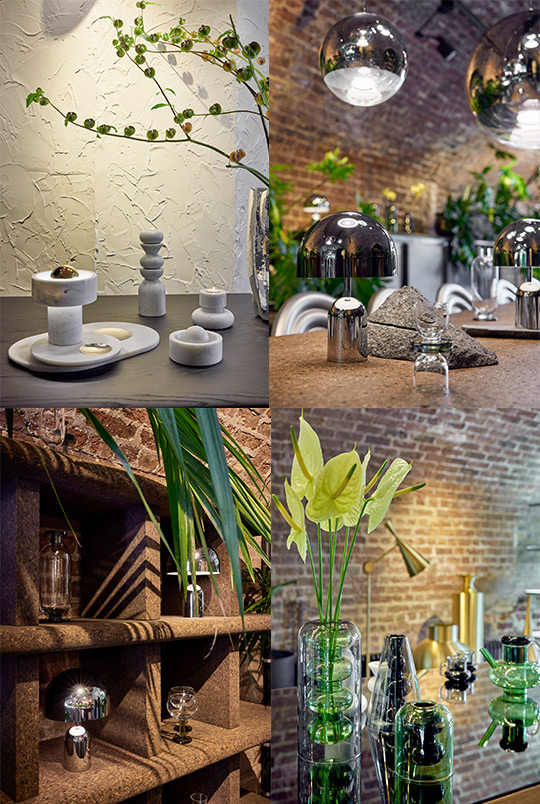 HYPERMARKET
In Arch 8, visitors will discover a supermarket dedicated to the MELT PORTABLES. Inspired by Pop-Art, the installation will feature all of the new Melt PORTABLES available in limited­ edition screen-printed packaging created especially for LDF, which are guaranteed to be a collector's item.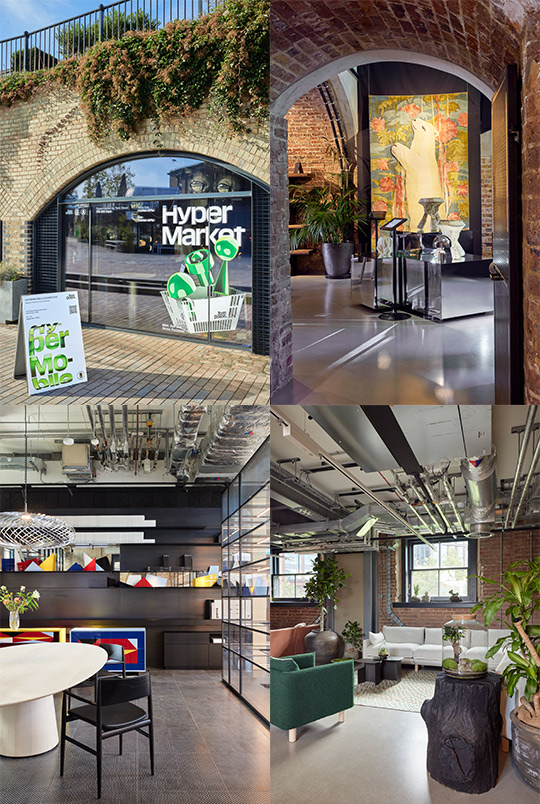 TECHNO LAB
Arch 9 features a collective of innovative brands, including Swedish electronics company Teenage Engineering, London-based tech brand Nothing, state of the art British speakers KEF and 3D printer manufacturing company Ultimaker. Techno Lab is an installation that highlights the portability and flexibility of design. Celebrated for their revolutionary phone devices, NOTHING has taken the design world by storm, embodying sleek aesthetics and technological innovation. Nothing will be running an exclusive pop-up in Arch 9, giving visitors the opportunity to interact with their premium smartphone Phone (2) and Hi-Res Audio certified earbuds Ear (2).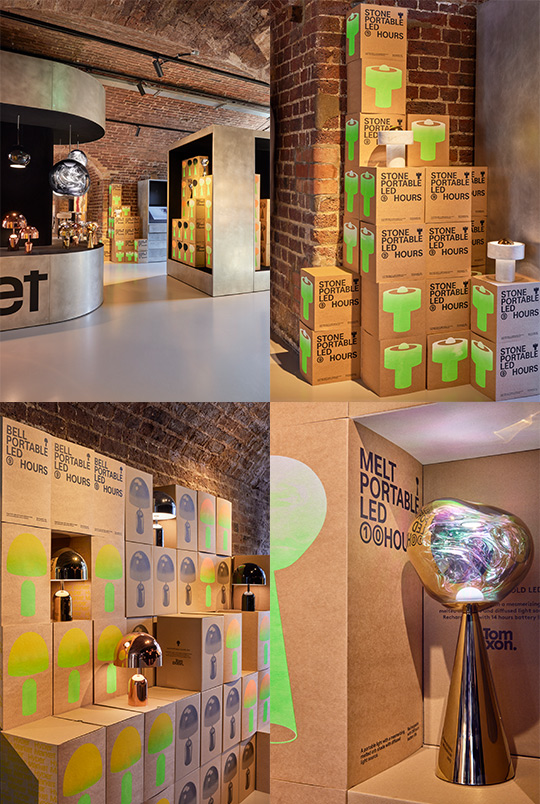 COAL OFFICE RESTAURANT MOBILE DINNER
Arch 4 will transform into a monastical dining room, elegantly showcasing Tom Dixon's new PORTABLES collection. This space also provides a setting for private dinners hosted by Coal Office restaurant, creating an intimate and immersive dining experience.