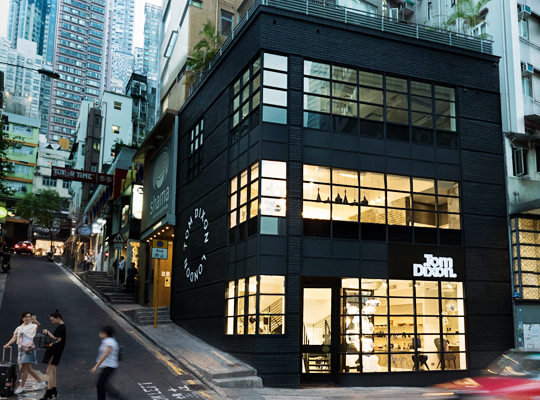 Tom Dixon – The First Flagship Store in South East Asia
Published by Sugar & Cream, Monday 12 June 2017
Hong Kong – Hollywood Road
Sebagai salah satu desainer kenamaan asal Inggris, Tom Dixon sudah lama dikenal dengan hasil karyanya berupa furnitur, lampu, dan aksesori ruangan yang tiada duanya yang seringkali 'mengejutkan' karena ide-idenya cenderung out of the box. Meski demikian, produk-produk rancangan sang desainer otodidak ini tetap memesona para pencinta desain maupun khalayak umum, terbukti dengan keikutsertaannya di berbagai pameran kelas dunia dan karya-karyanya yang diperoleh sejumlah museum terkenal, seperti Victoria and Albert Museum, Museum of Modern Art New York, dan Centre Georges Pompidou, Paris.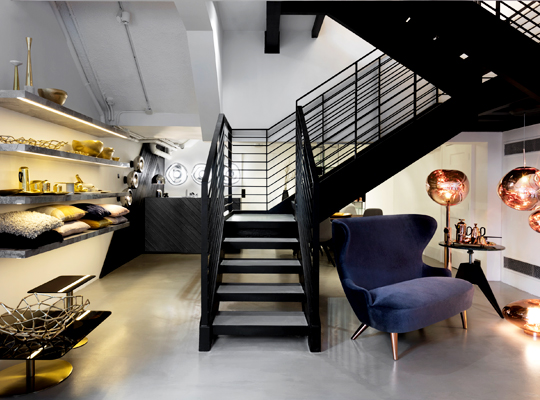 Kini, karyanya yang mendunia juga bisa dinikmati secara lebih dekat oleh masyarakat Asia, karena Tom Dixon baru saja membuka toko pertamanya di Asia Tenggara, tepatnya di Hong Kong, pada 1 Juni lalu. Toko dupleks ini terdapat di lokasi strategis, yakni di Hollywood Road, Central Hong Kong, dan meliputi produk-produk furnitur, lampu, dan aksesori ruangan. Mengenai pembukaan tokonya, Tom sendiri berkomentar, "Dengan semakin meningkatnya minat dan apresiasi terhadap hasil karya kami di wilayah ini, 52 Hollywood Road diputuskan untuk menjadi pusat ekspansi terbaru kami di Asia. Showroom yang terdiri dari dua lantai ini memperlihatkan sebuah koleksi terkurasi dari produk-produk utama kami, dimana kelongsong bahan kayu gosong dan perlengkapan marmer abu-abu melengkapi lantai dan dinding beton, serta berfungsi sebagai latar belakang yang tepat dengan nuansa tembaga, kuningan, dan krom metalik kami."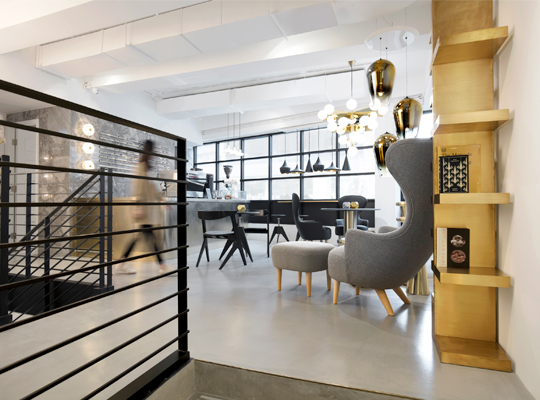 Di lantai dasar, Anda bisa menemukan beragam koleksi aksesori ruangan Tom Dixon yang mengagumkan, dimulai dari arsitektur table-top yang bold hingga wewangian khas London, tempat ini seakan menjadi saksi bisu dari segala hal yang menarik perhatian seorang Tom Dixon. Didesain untuk mengajak para pengunjung berinteraksi dengan sesama maupun hasil karyanya, di sini Anda bisa mengeksplor berbagai kemudahan atau fleksibilitas produk melalui steker dan play lighting track.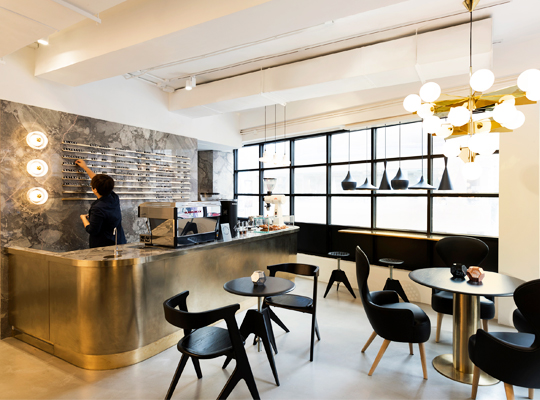 Jangan lupa untuk santai sejenak dengan mampir ke kafenya (dioperasikan oleh Nodi), yang menawarkan artisanal coffee dan beragam camilan. Manfaatkan waktu beristirahat Anda dengan saling berdiskusi mengenai ide-ide terbaru untuk furnitur, aksesori, dan lampu, baik jika Anda arsitek maupun pencinta desain. (AS)